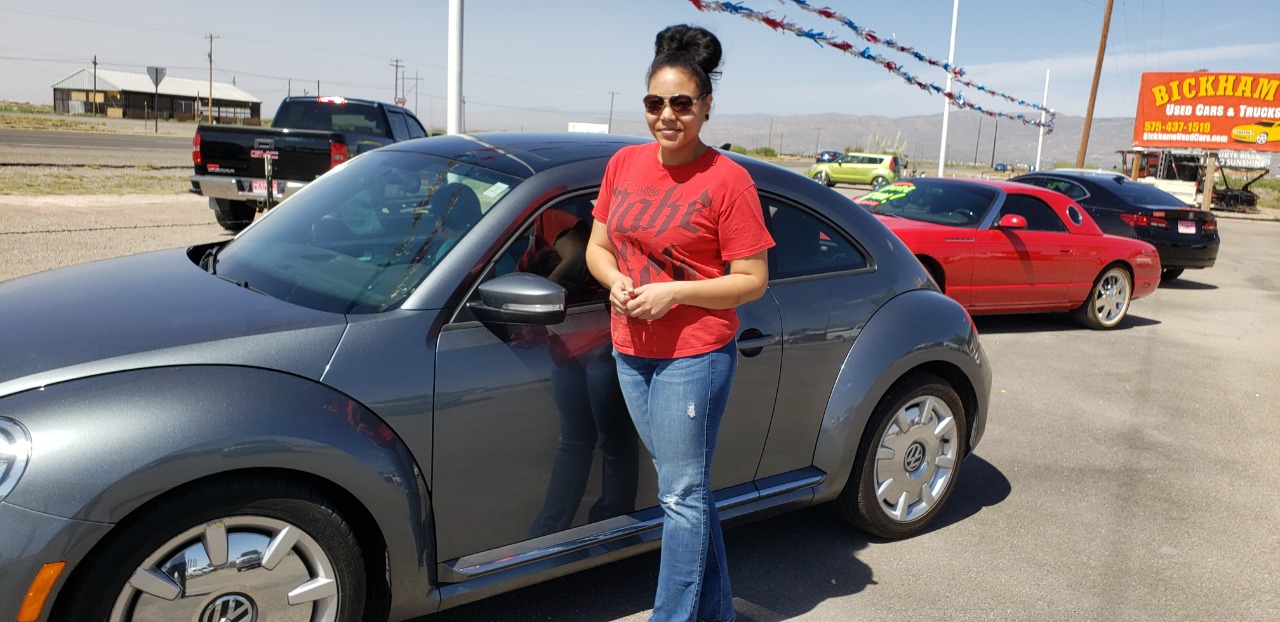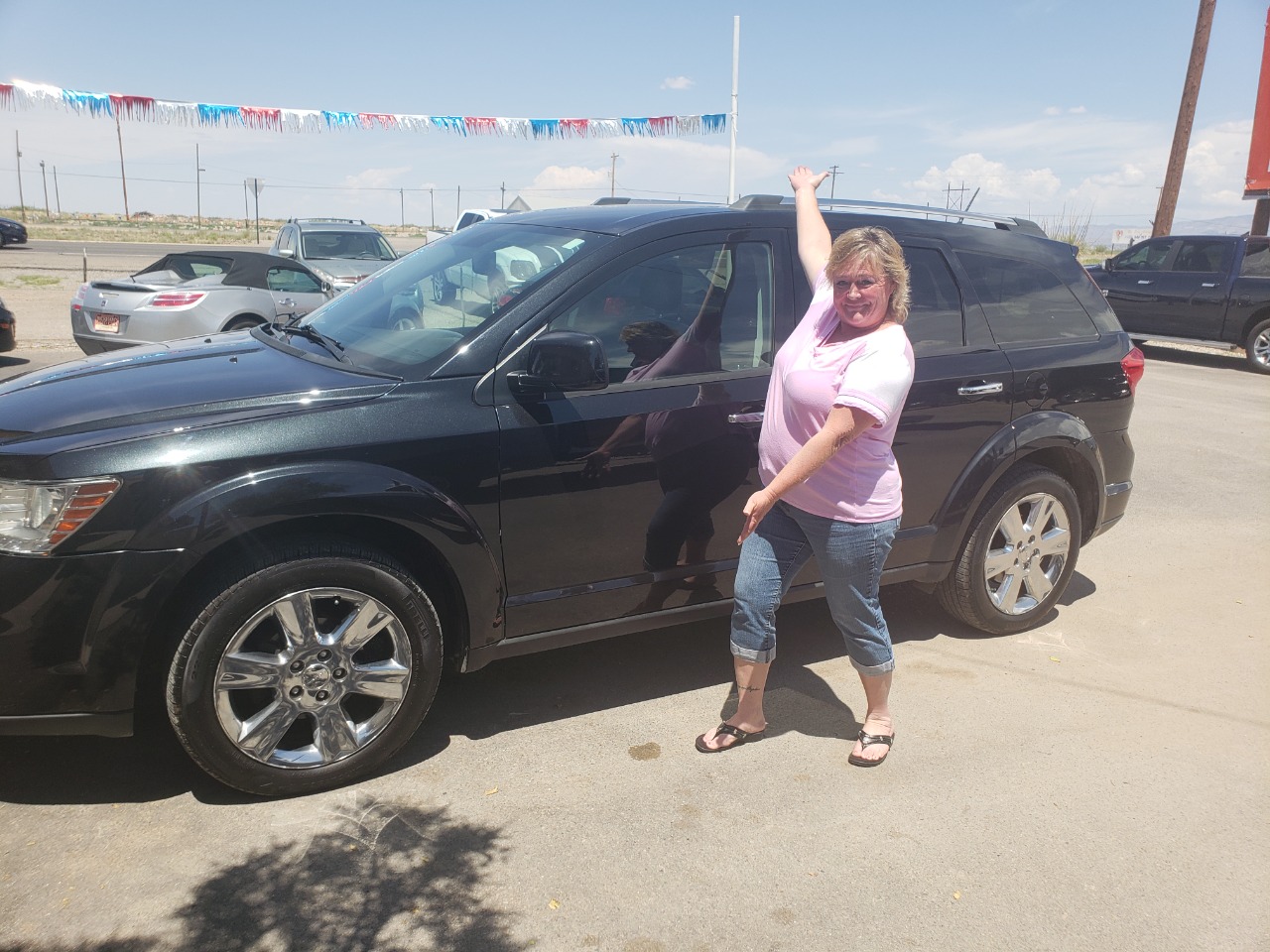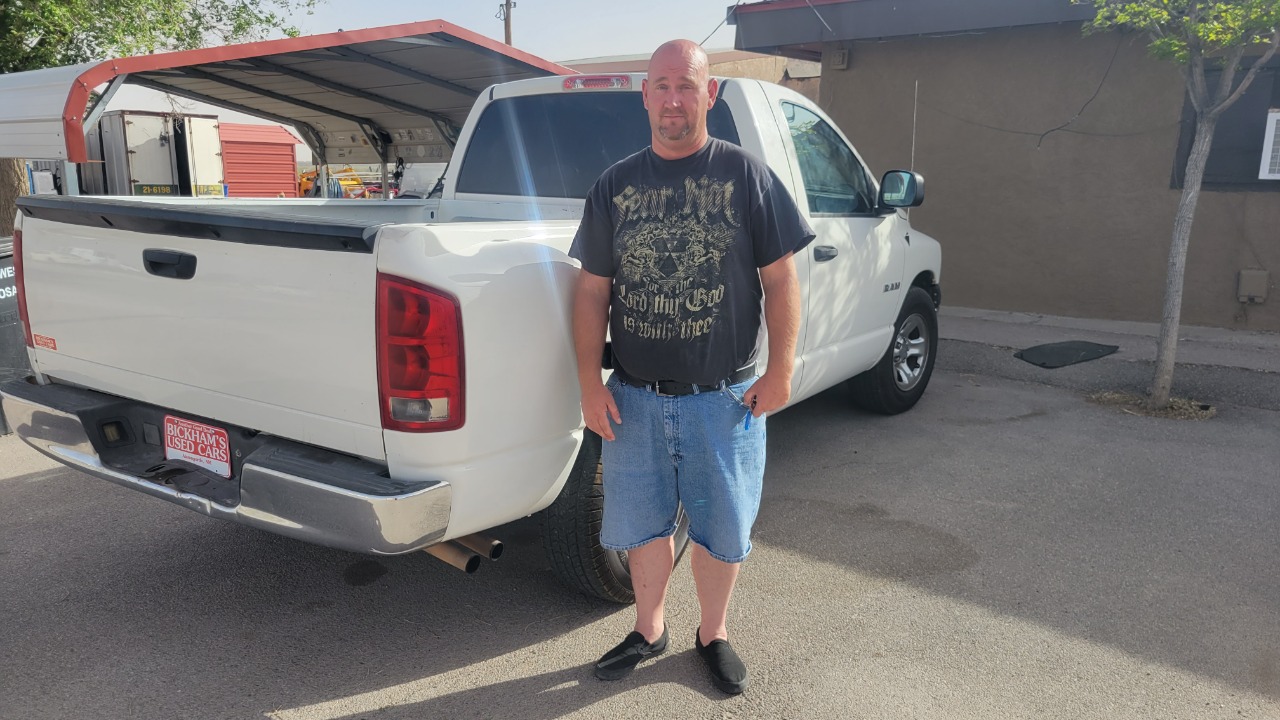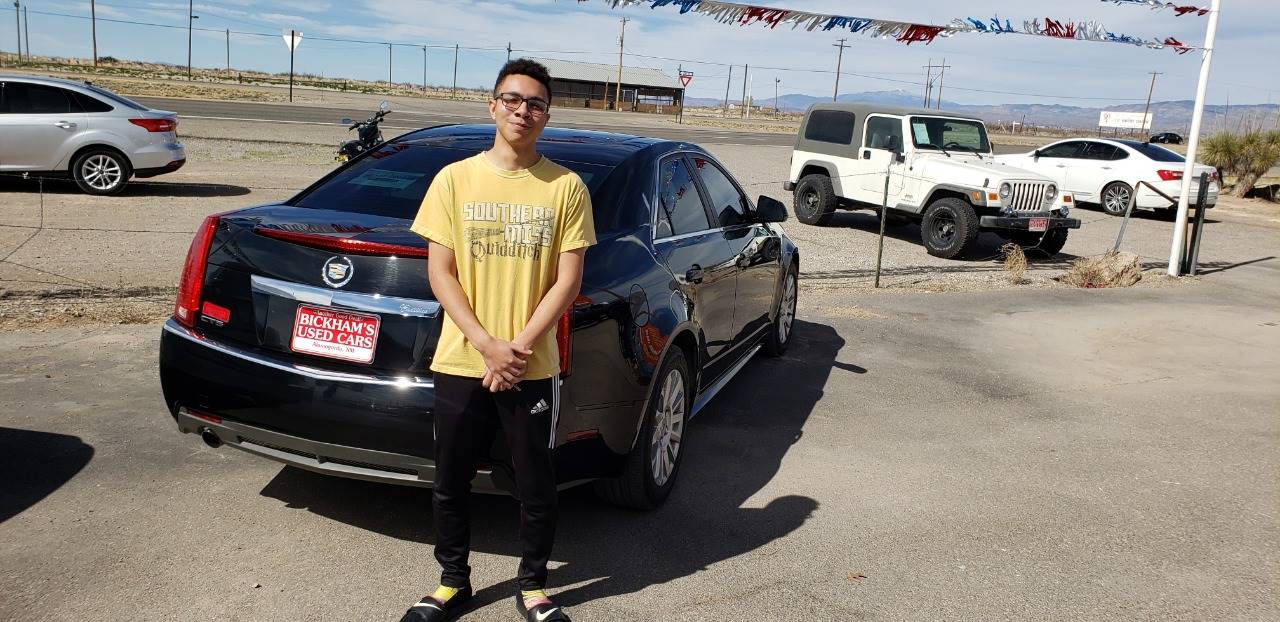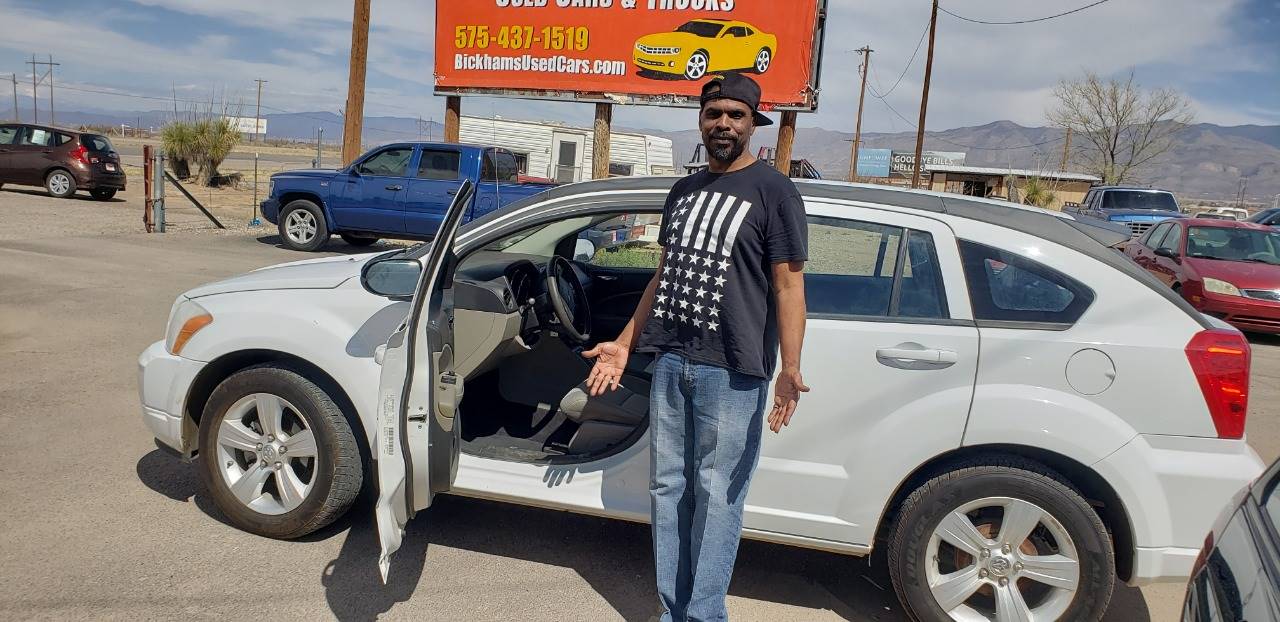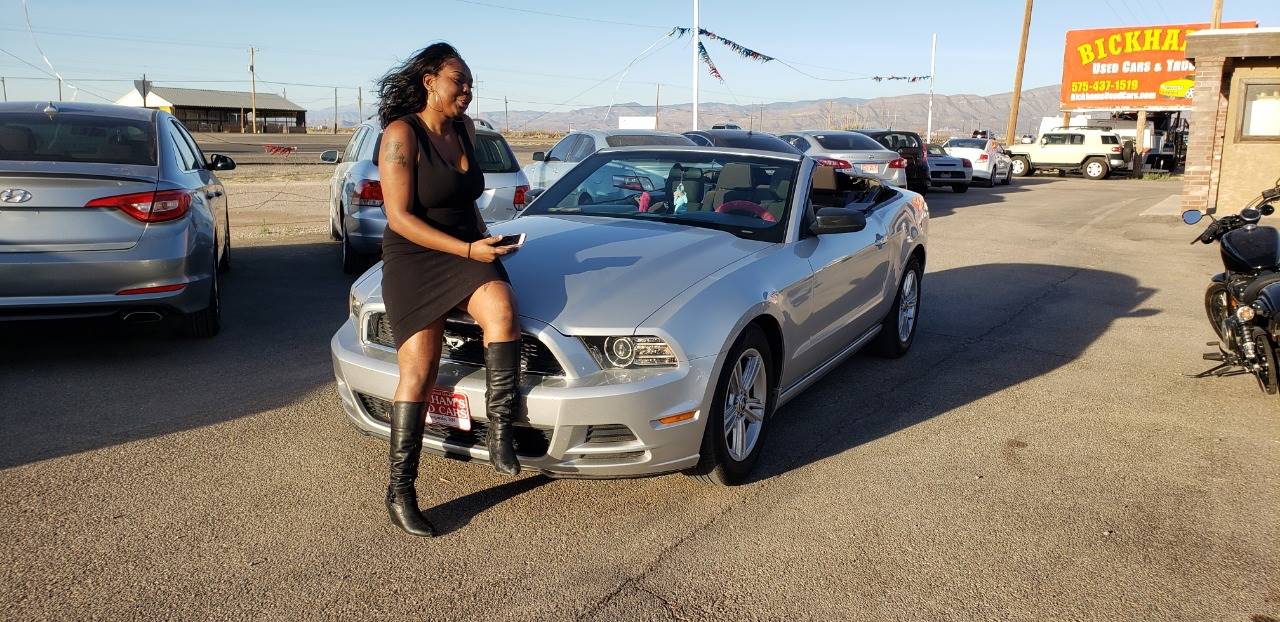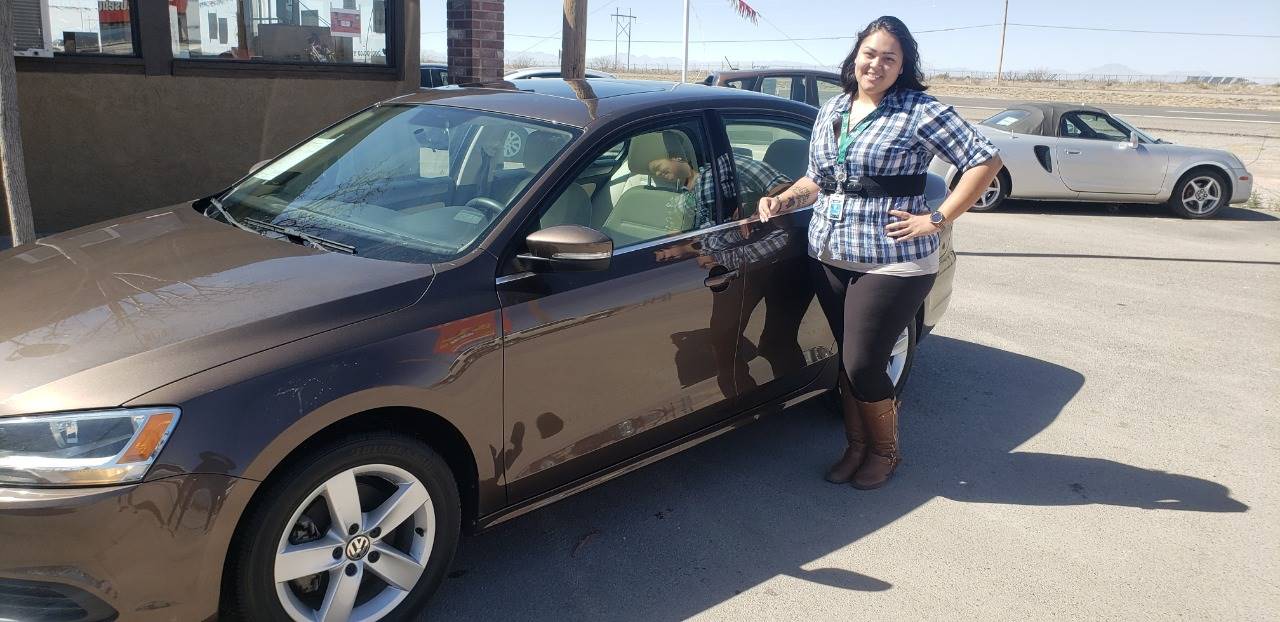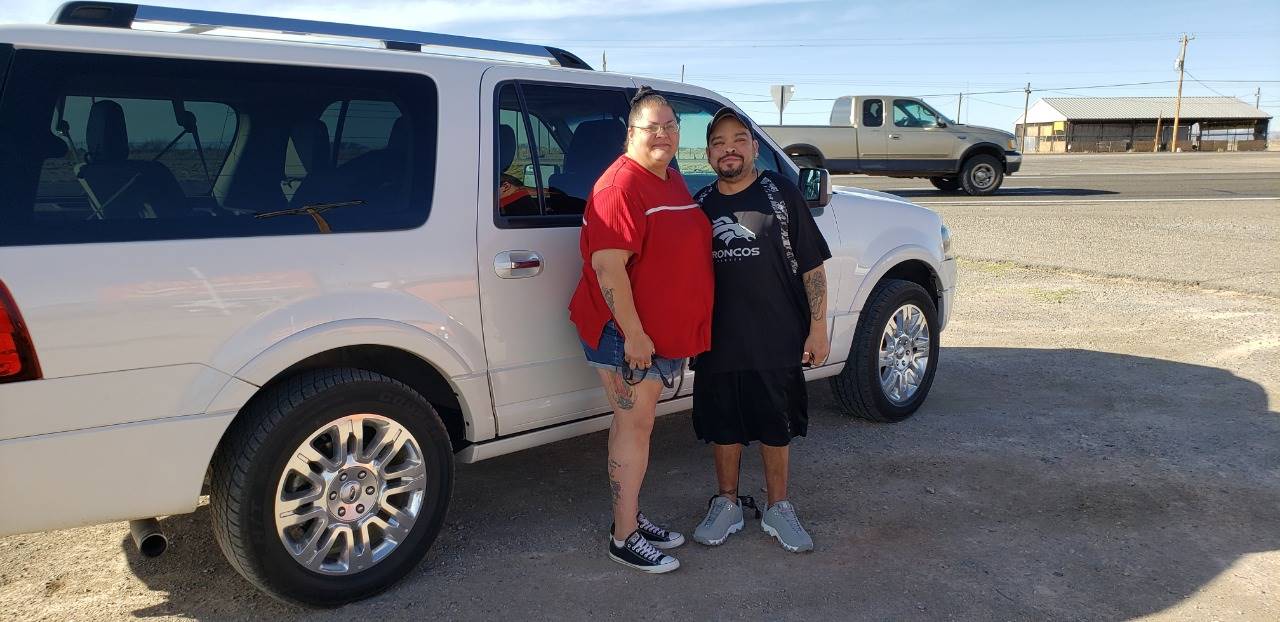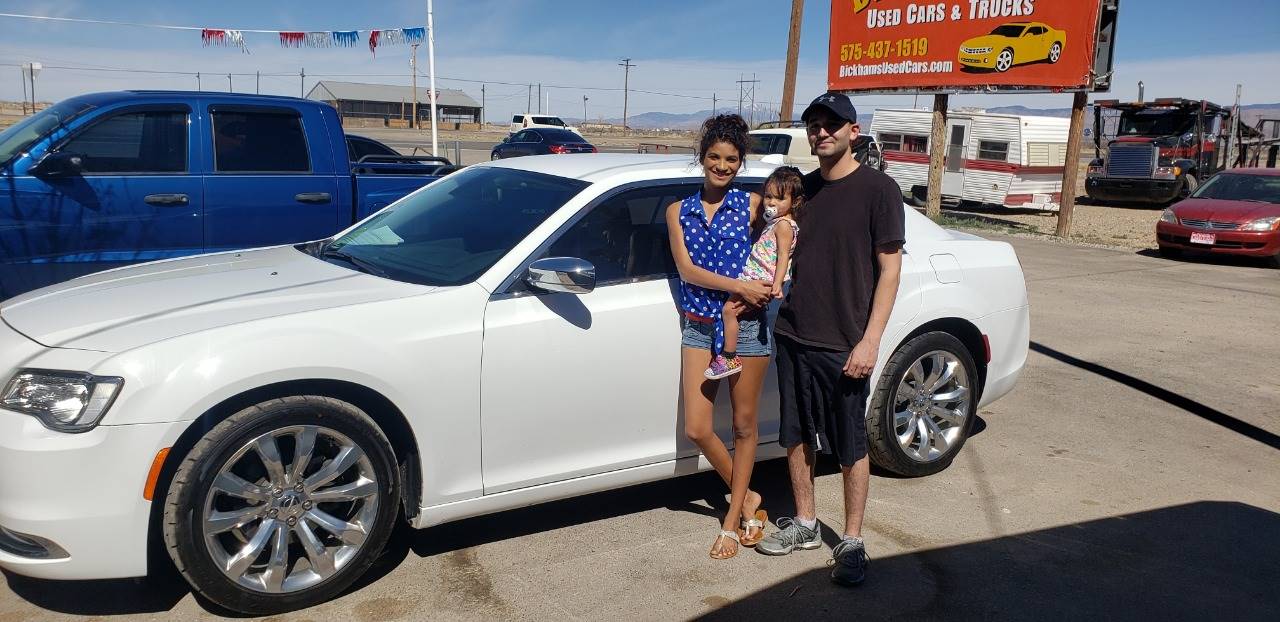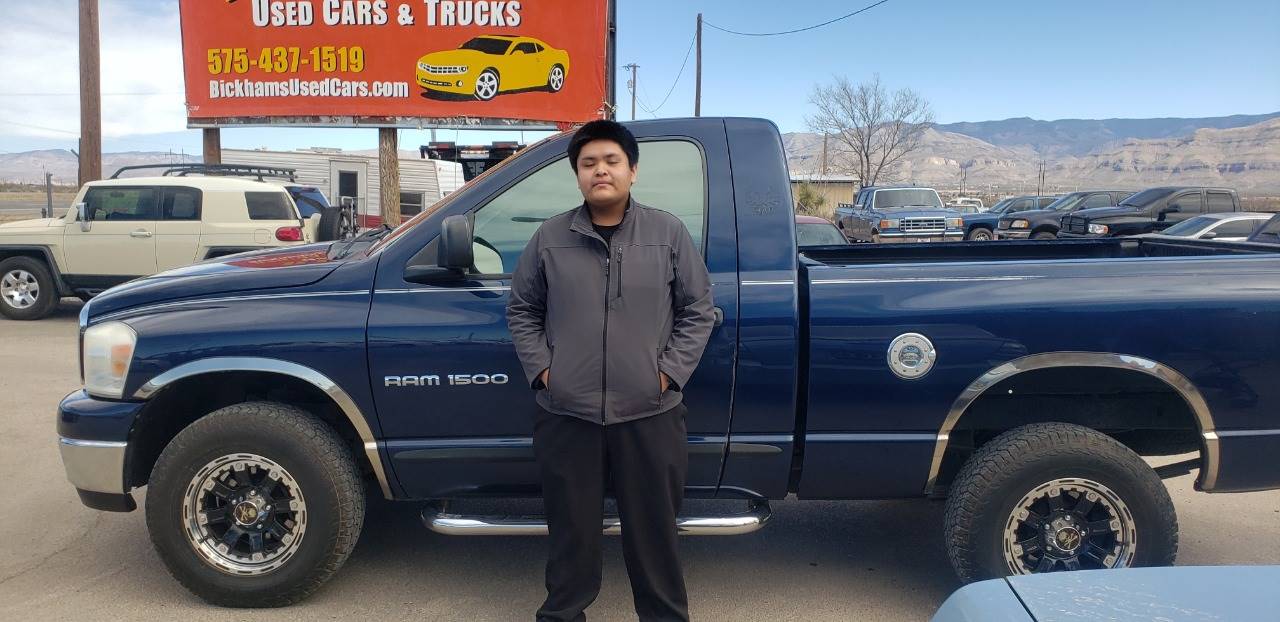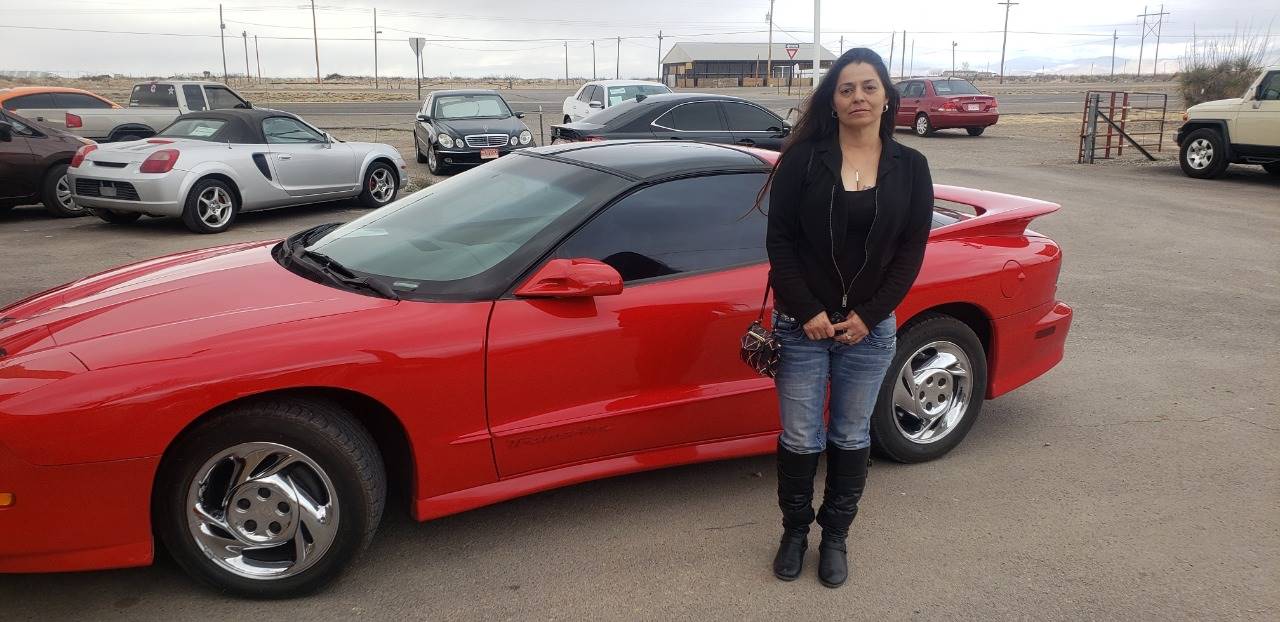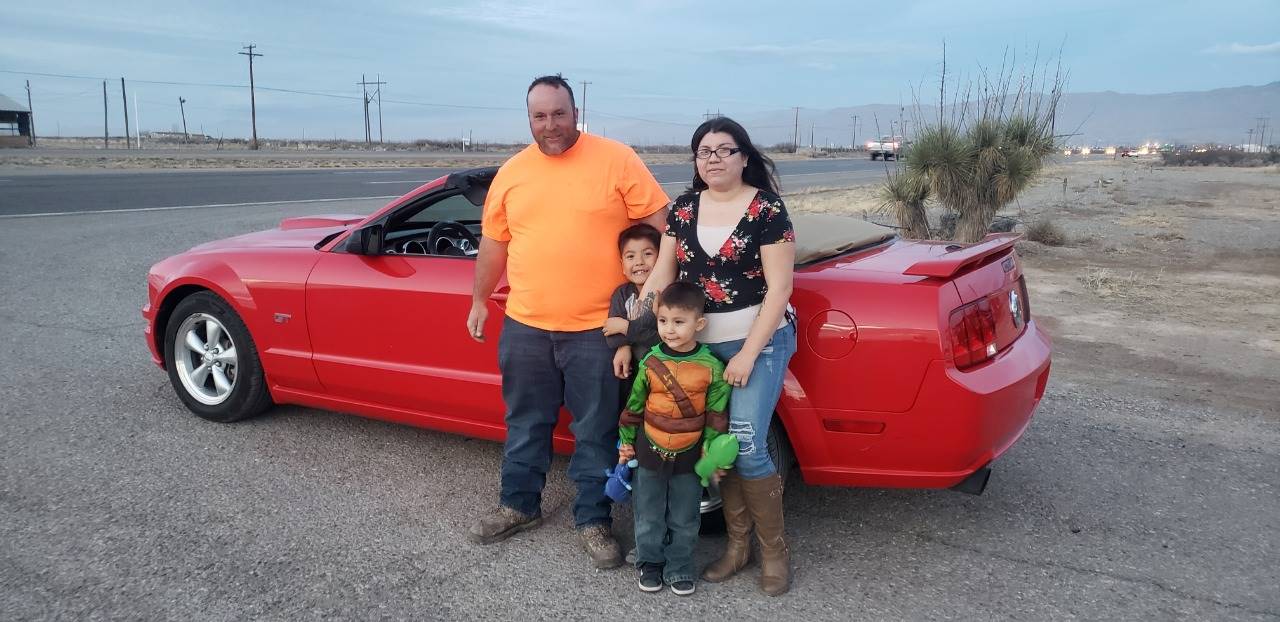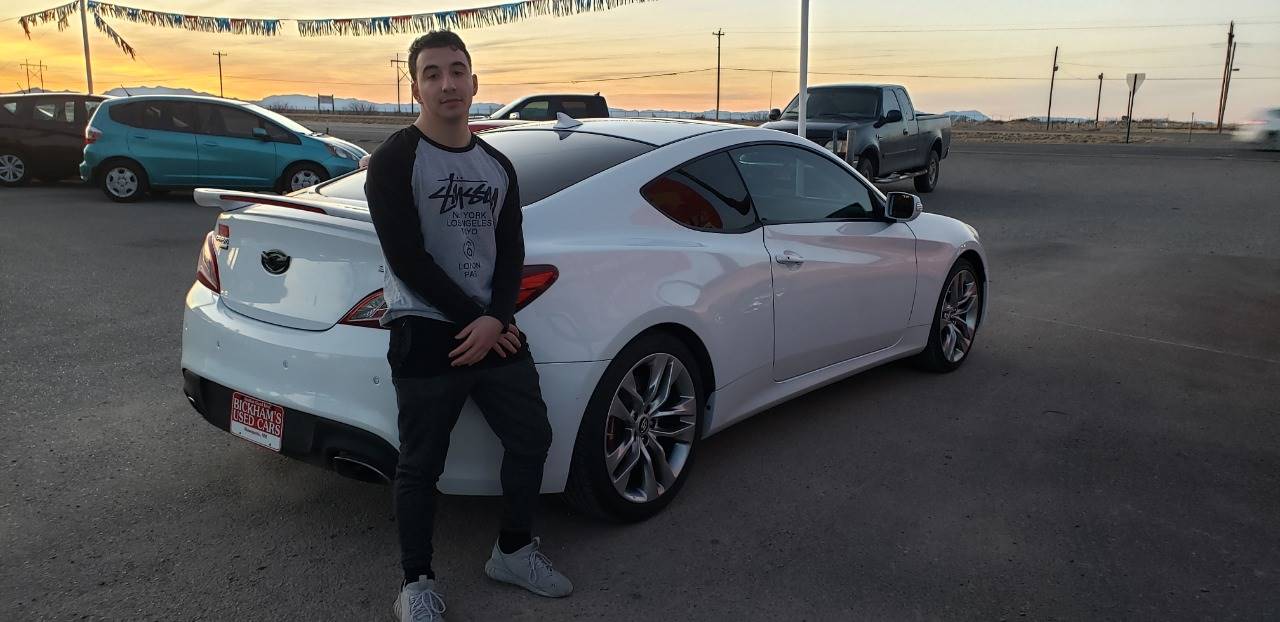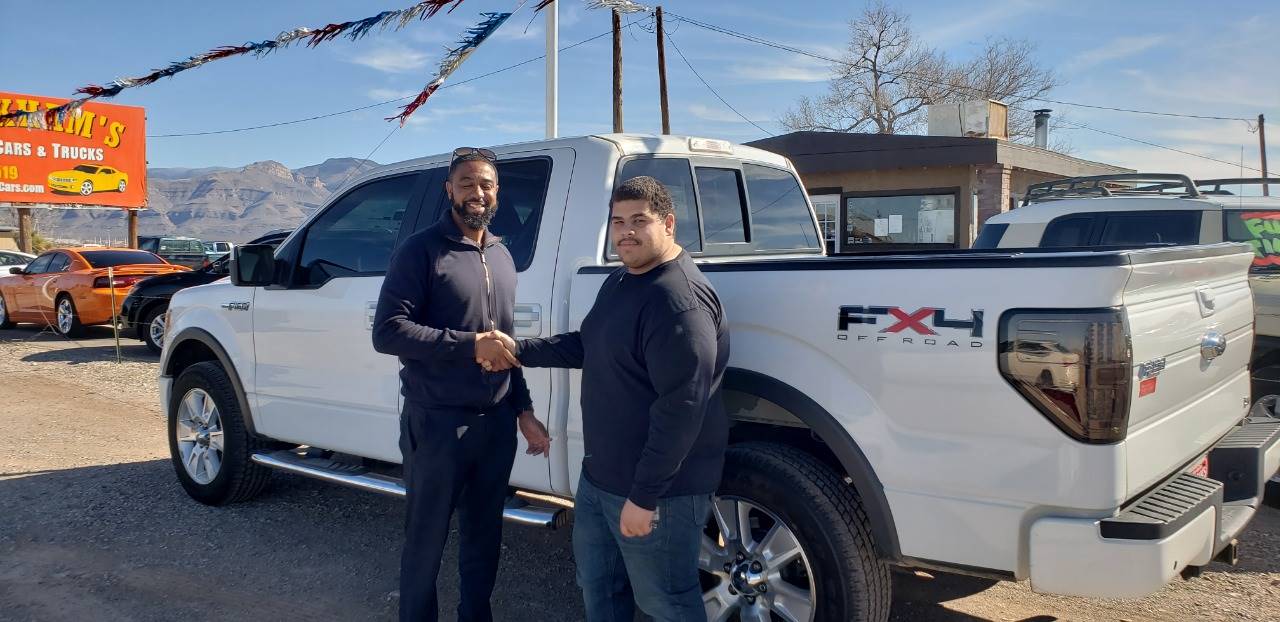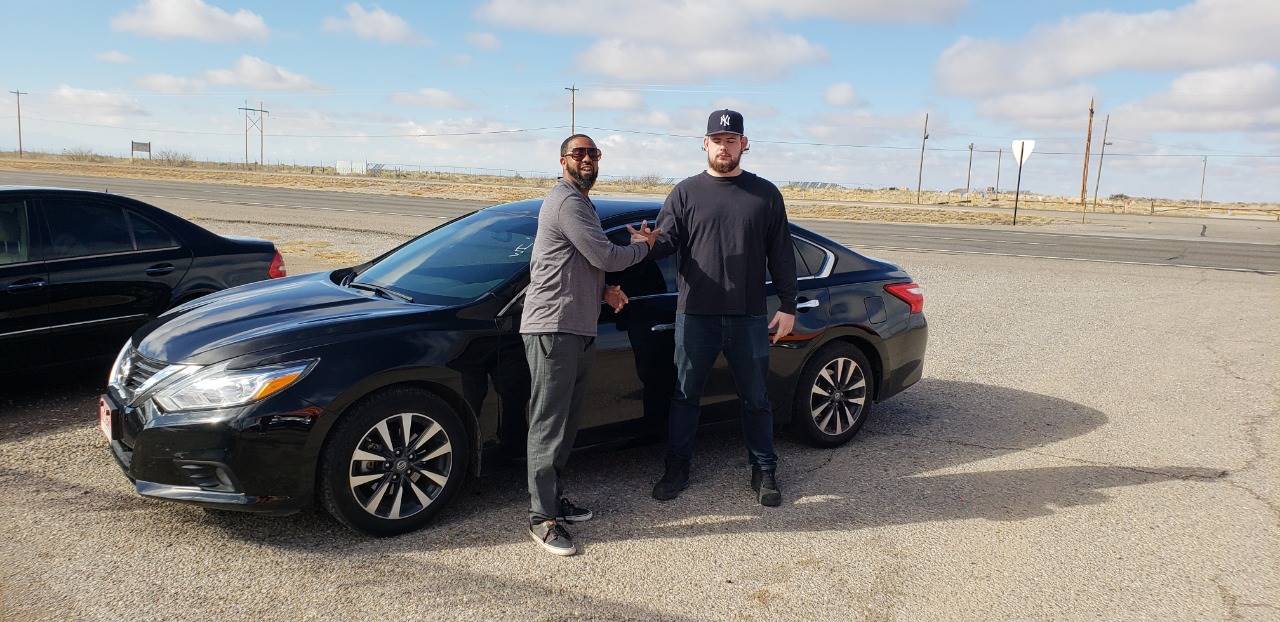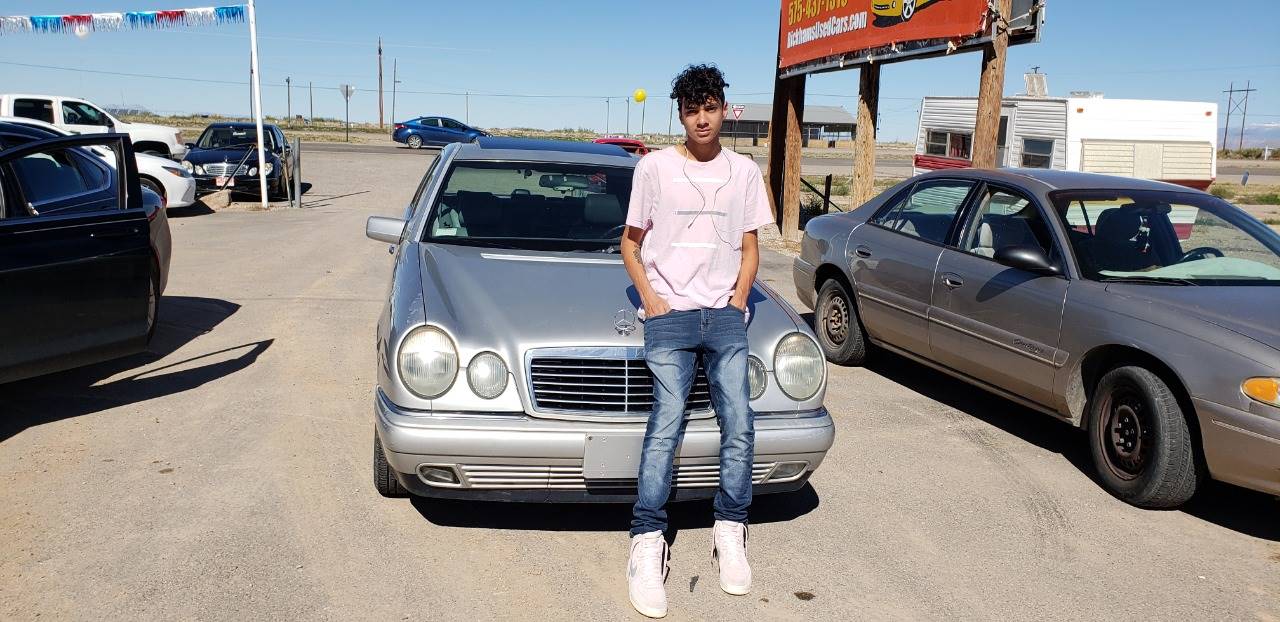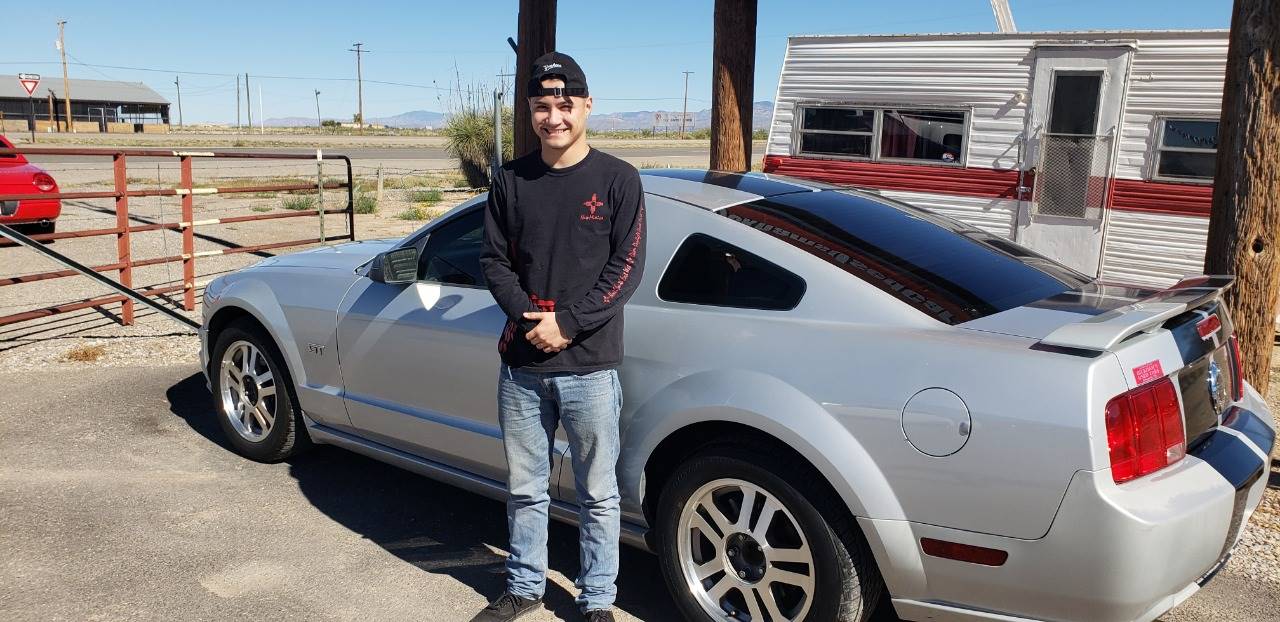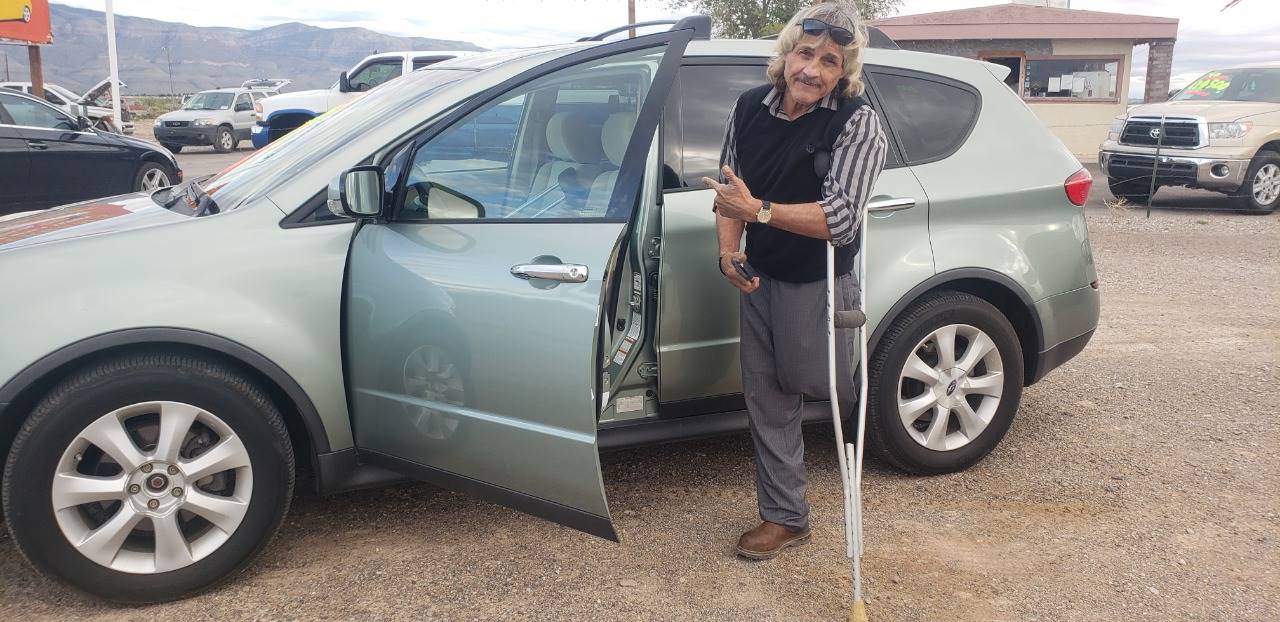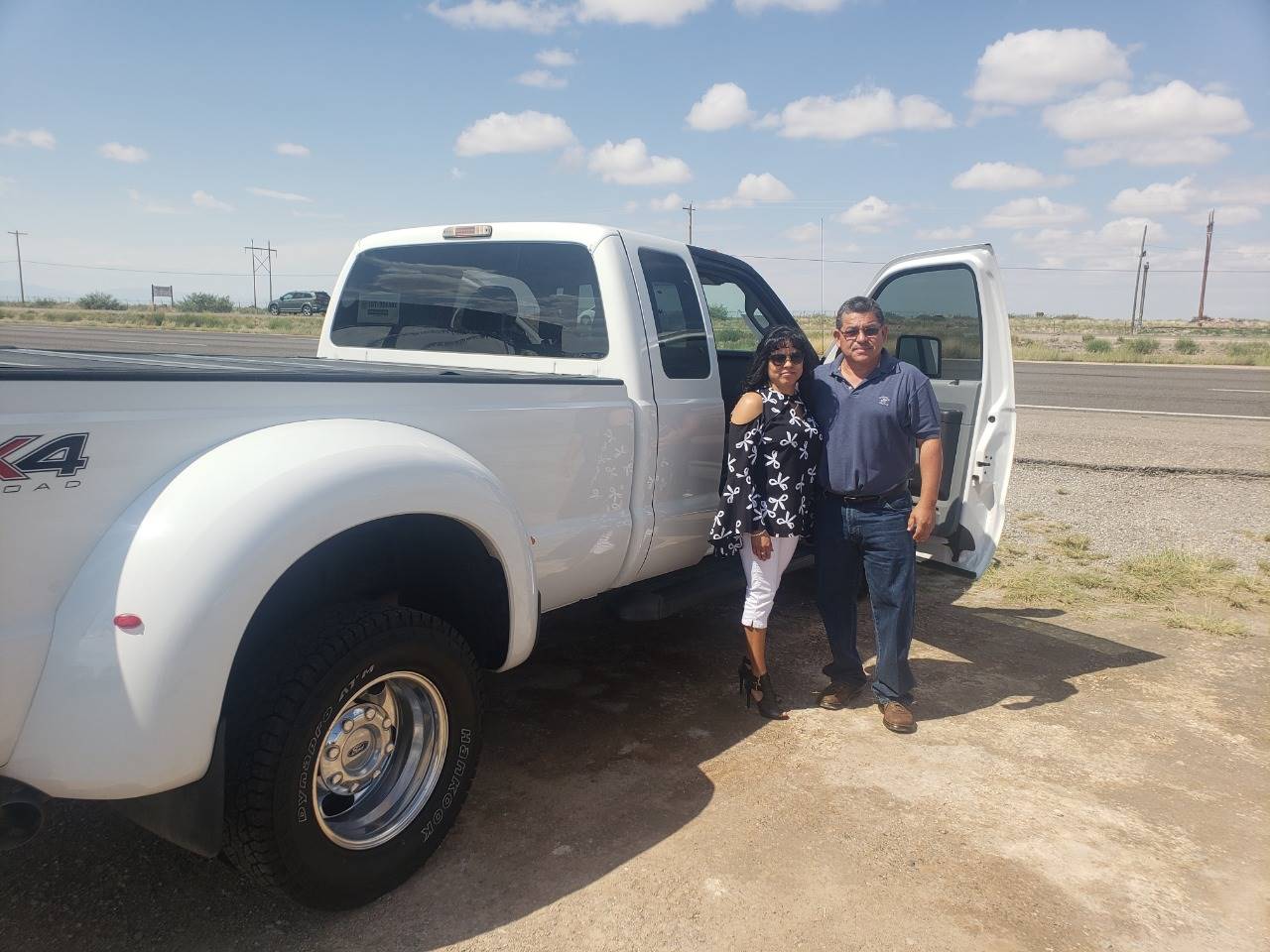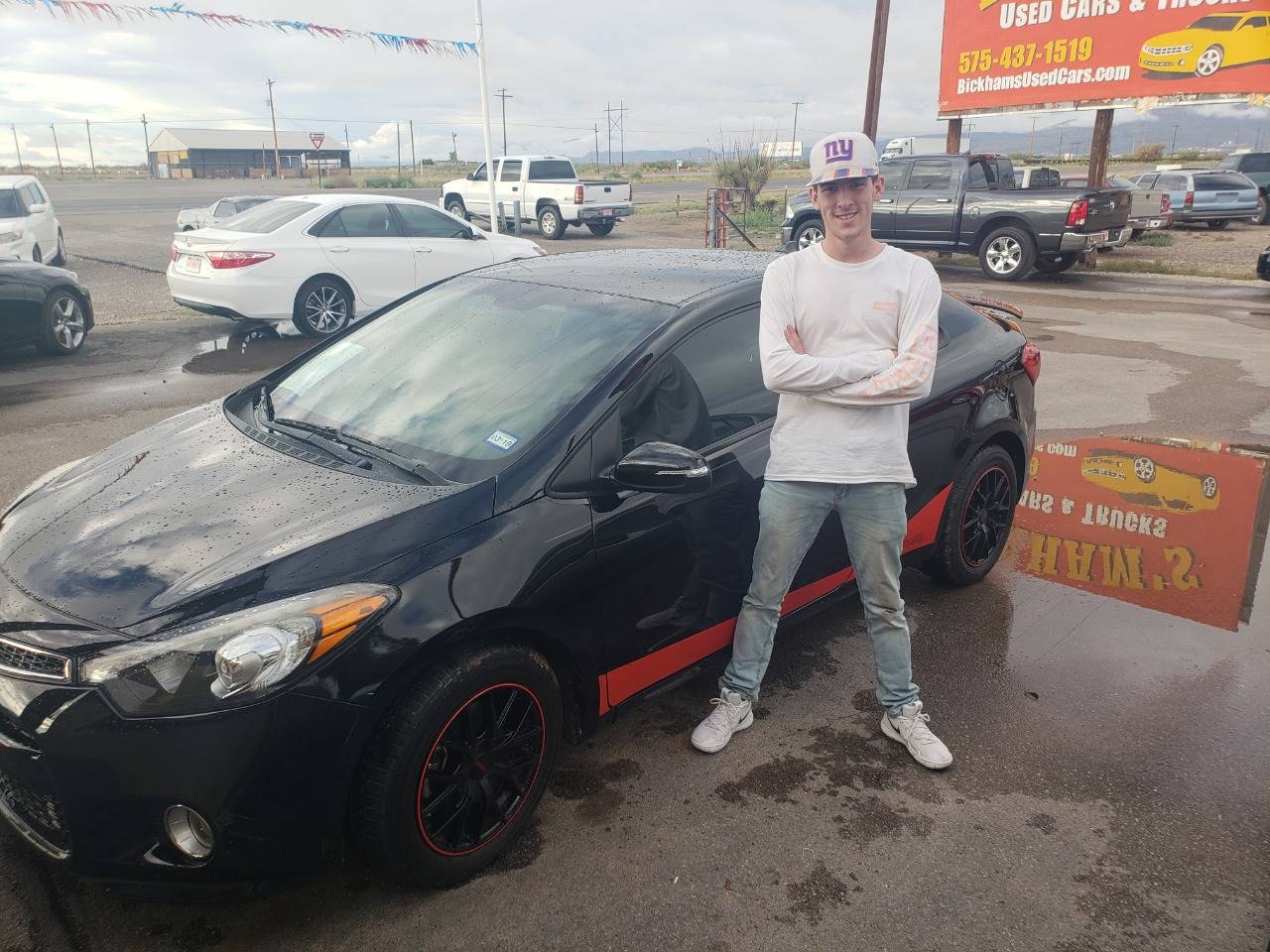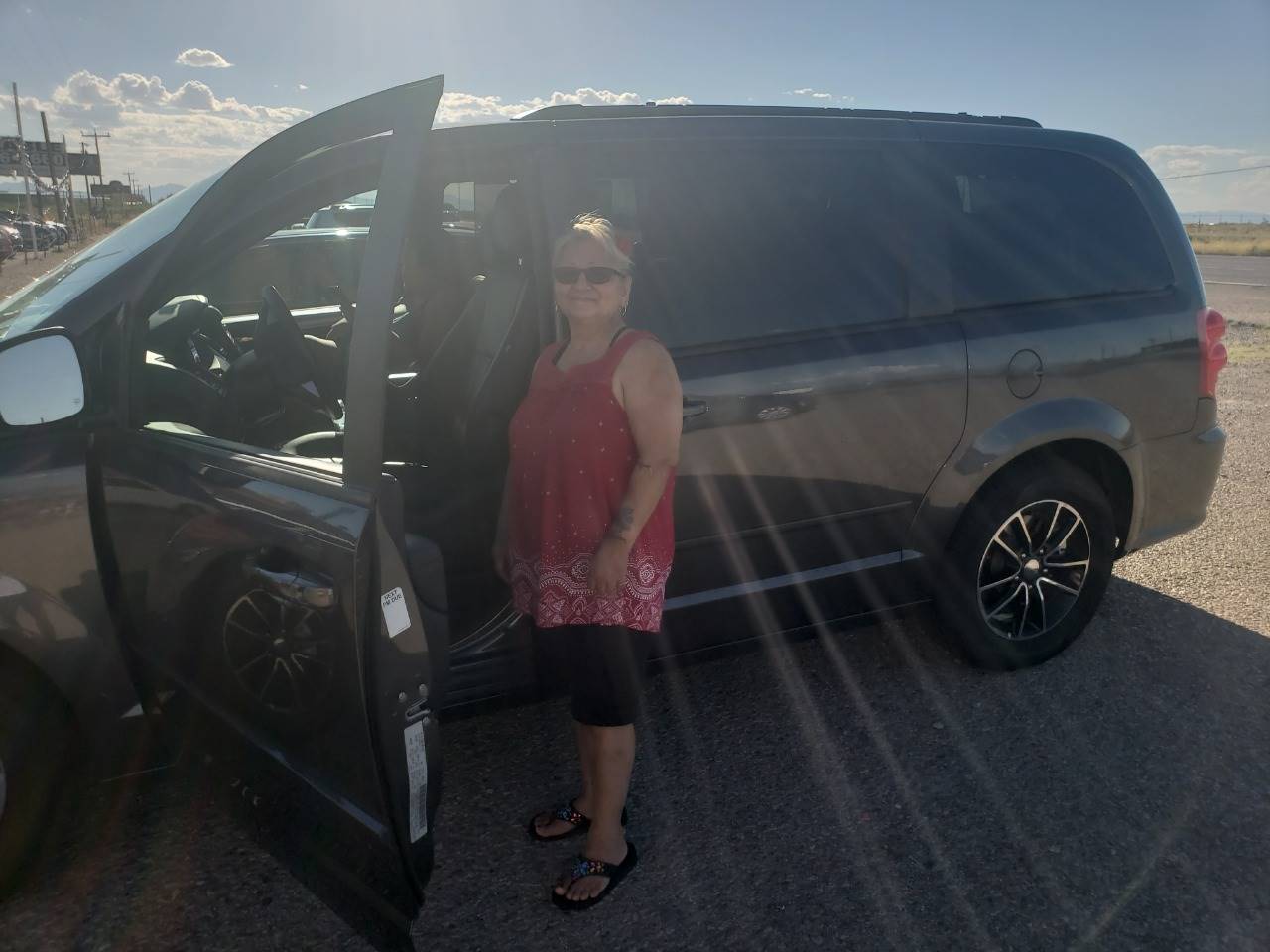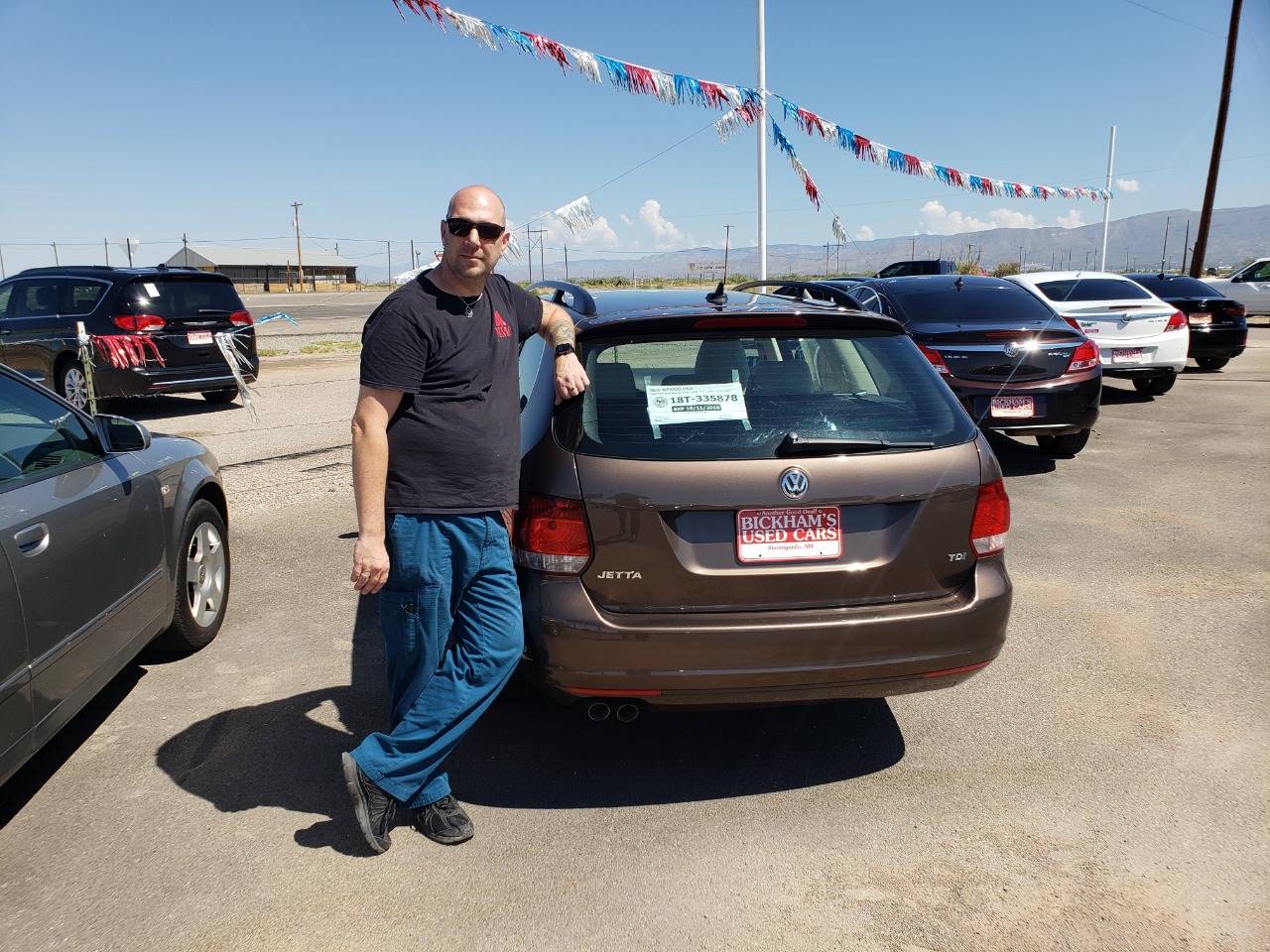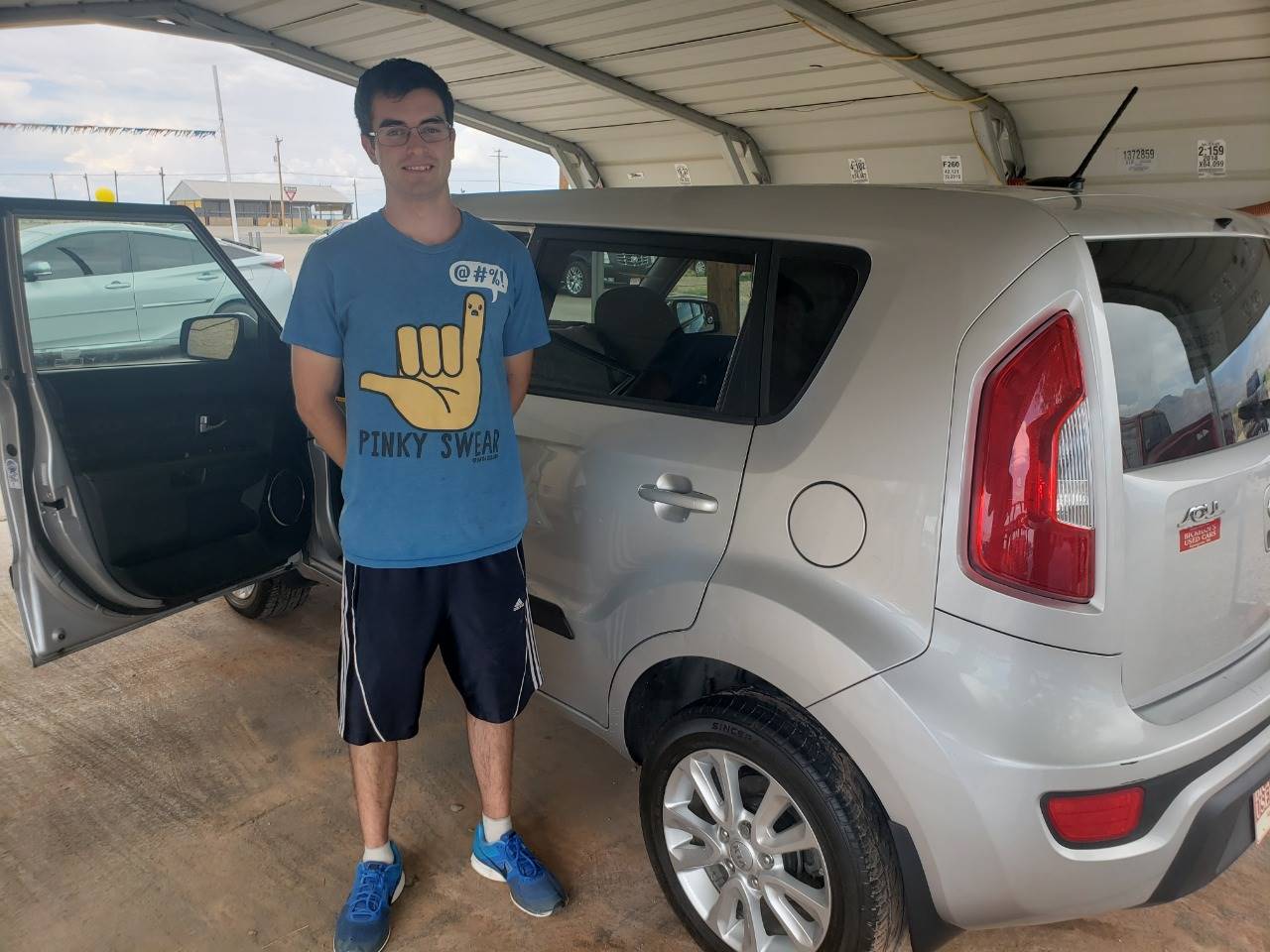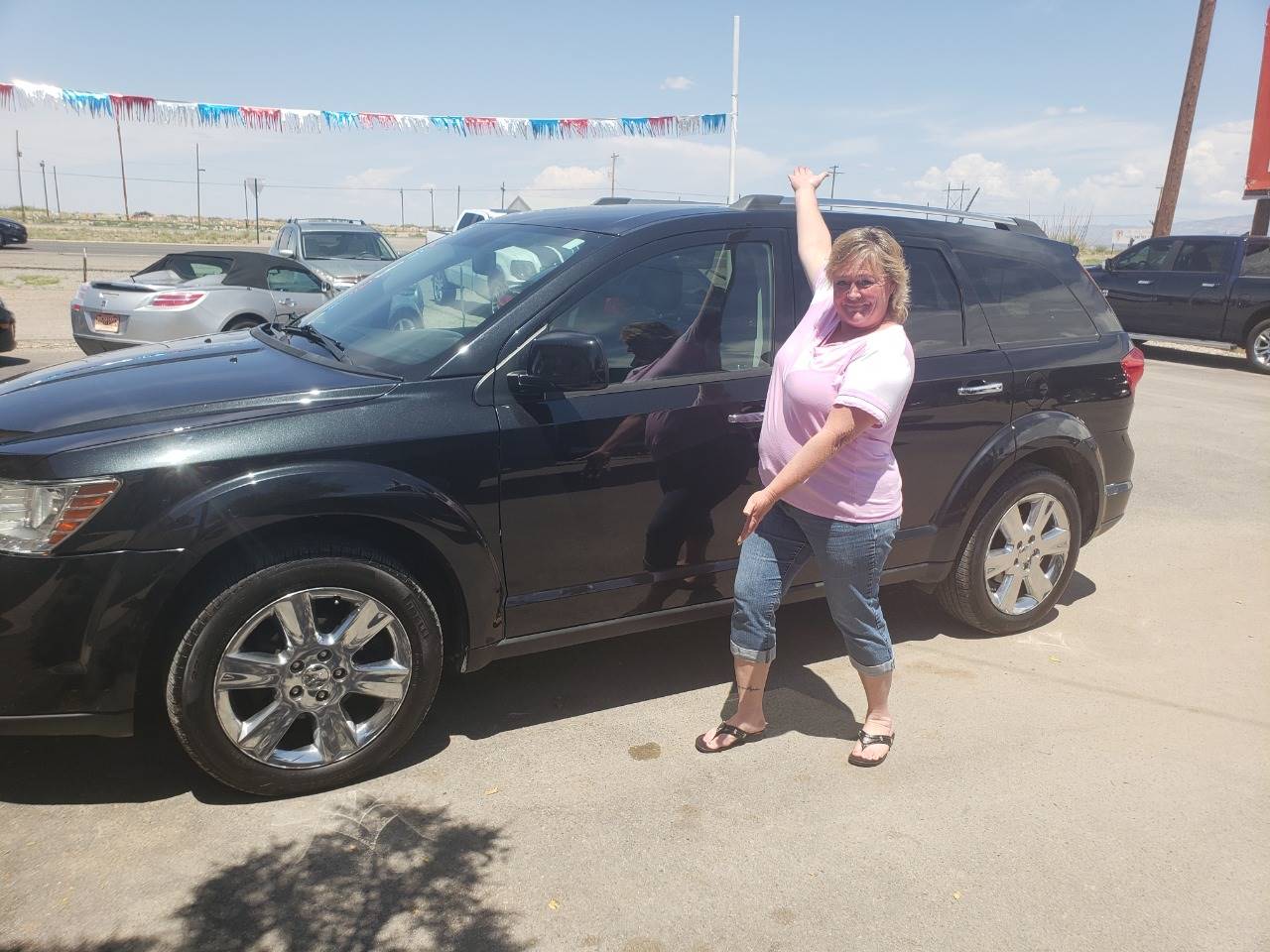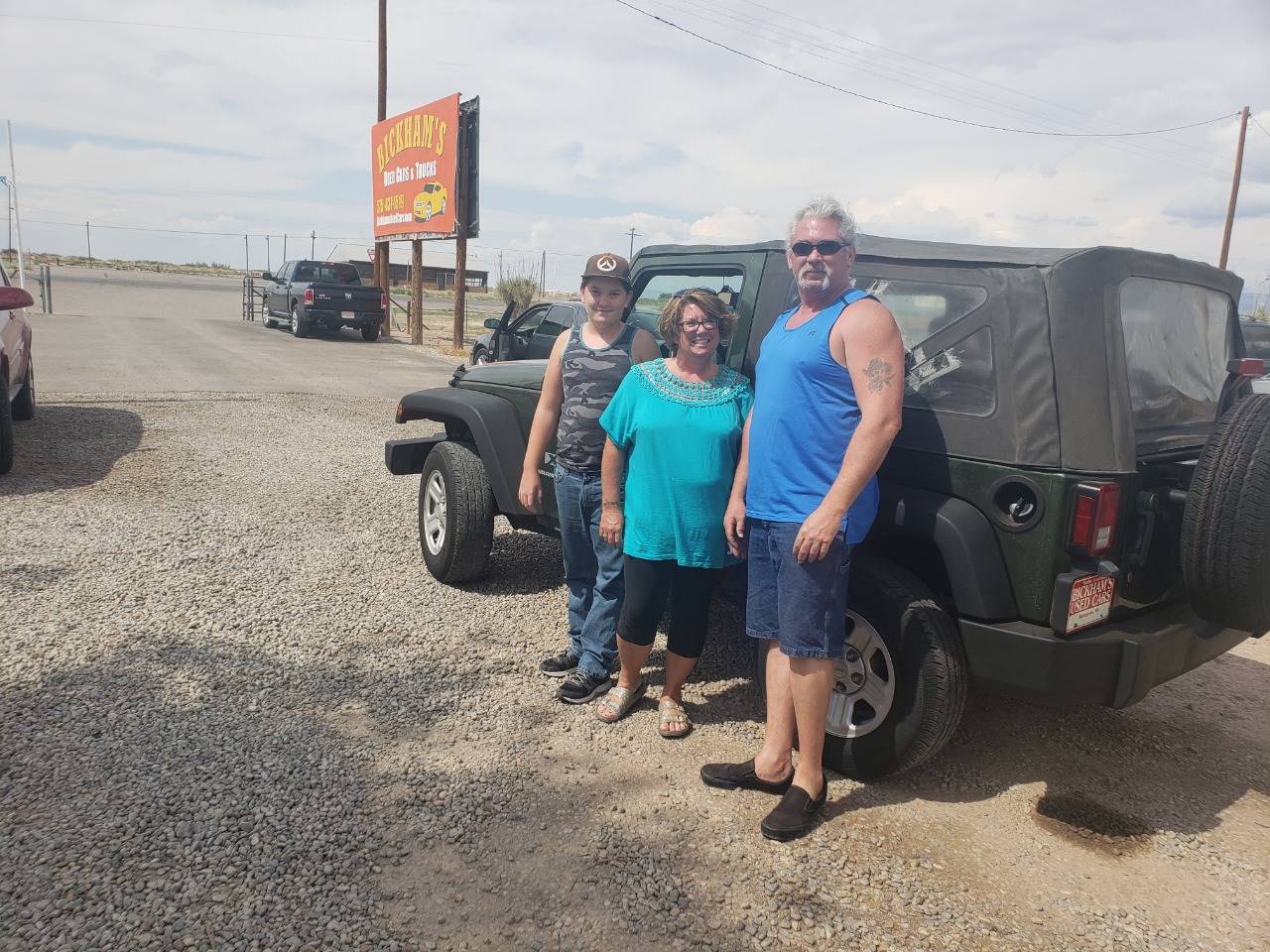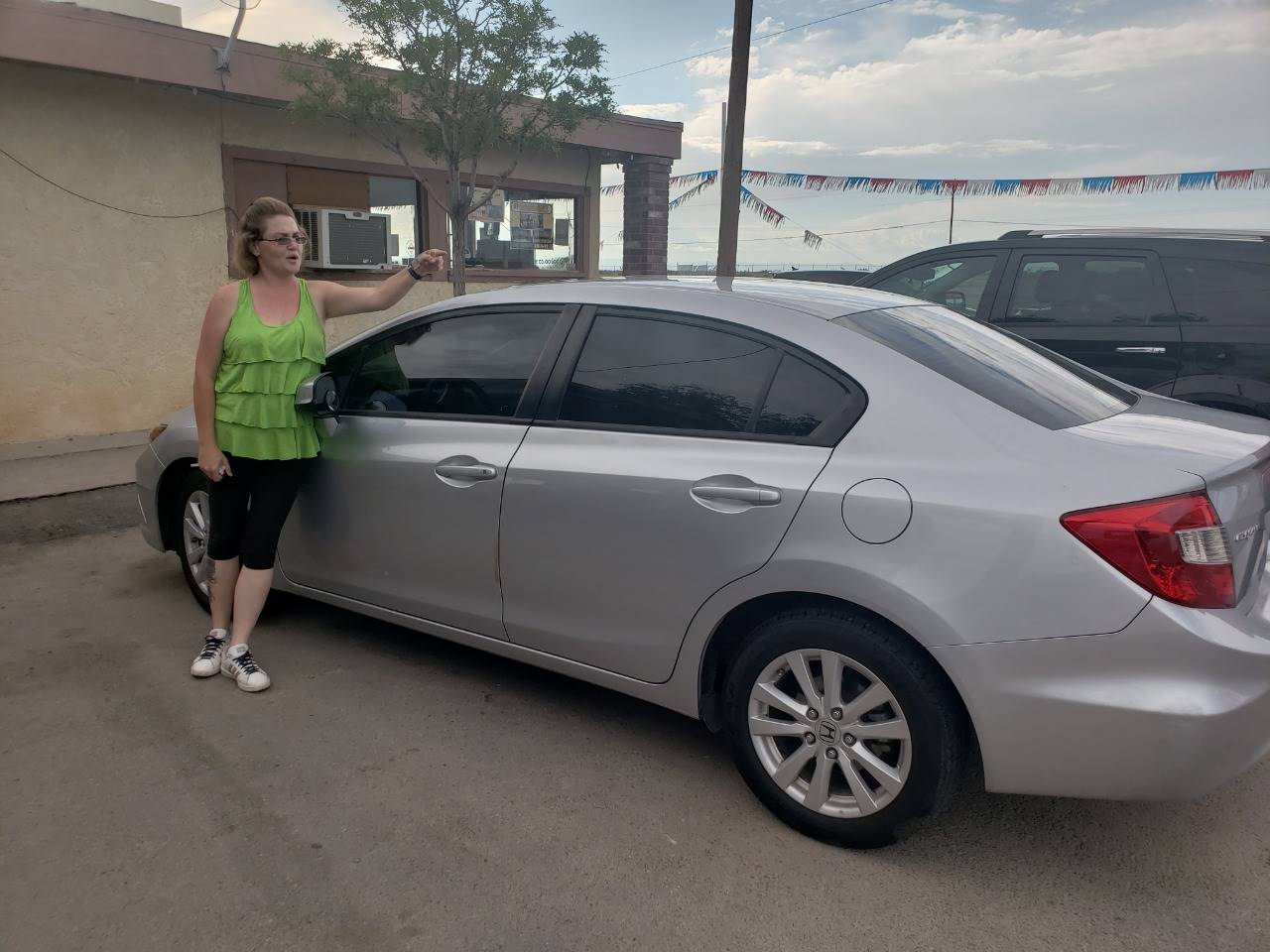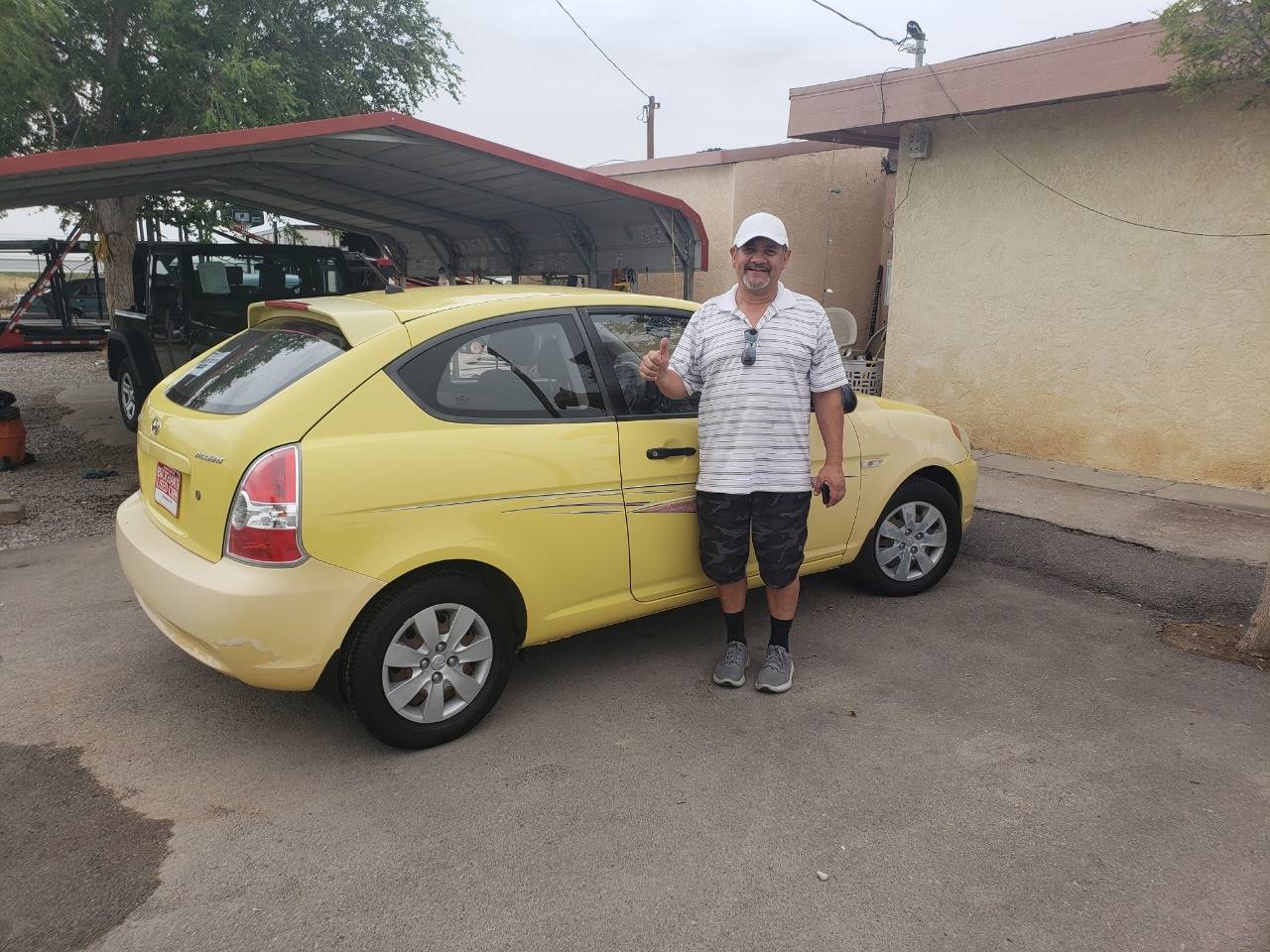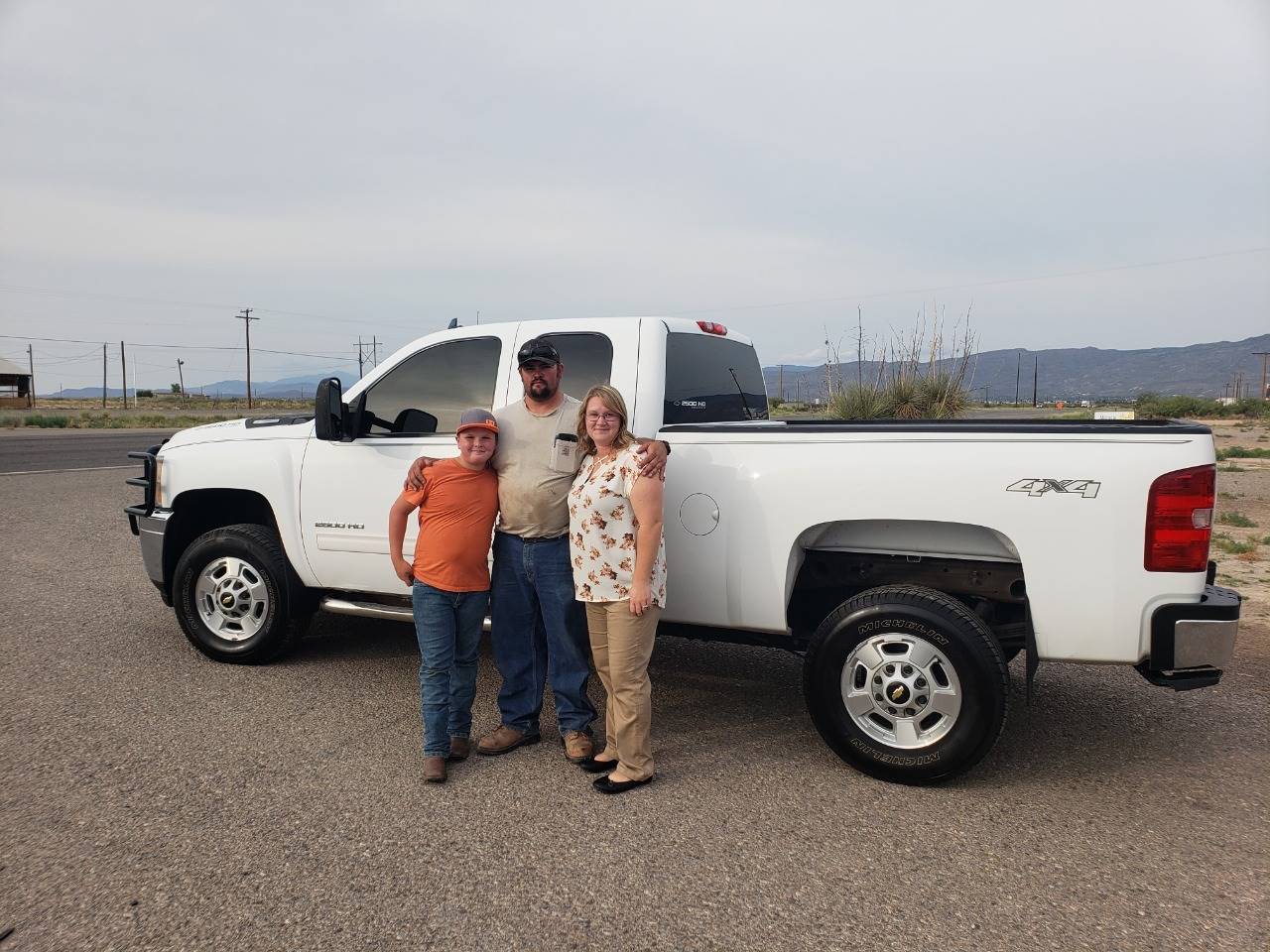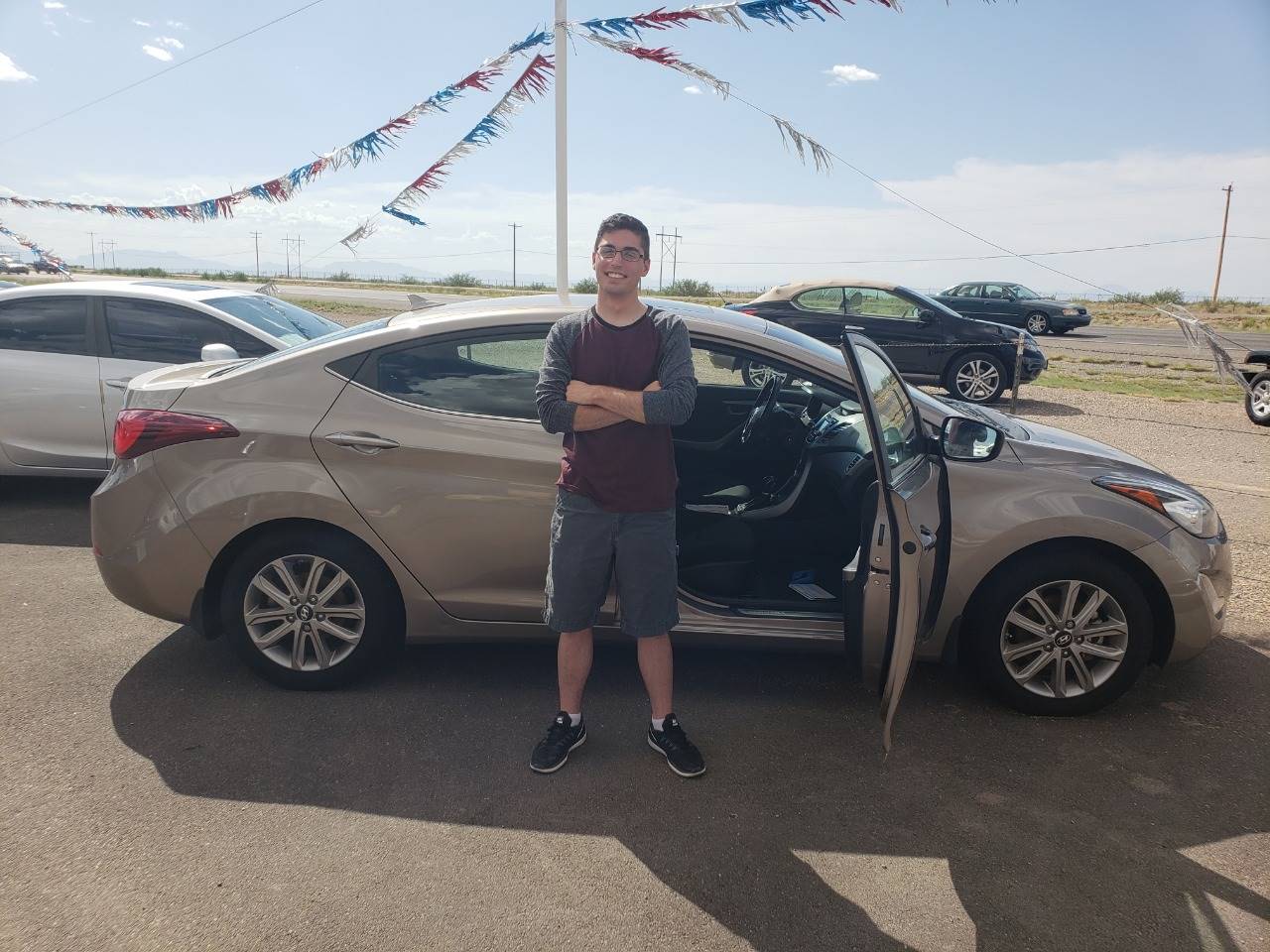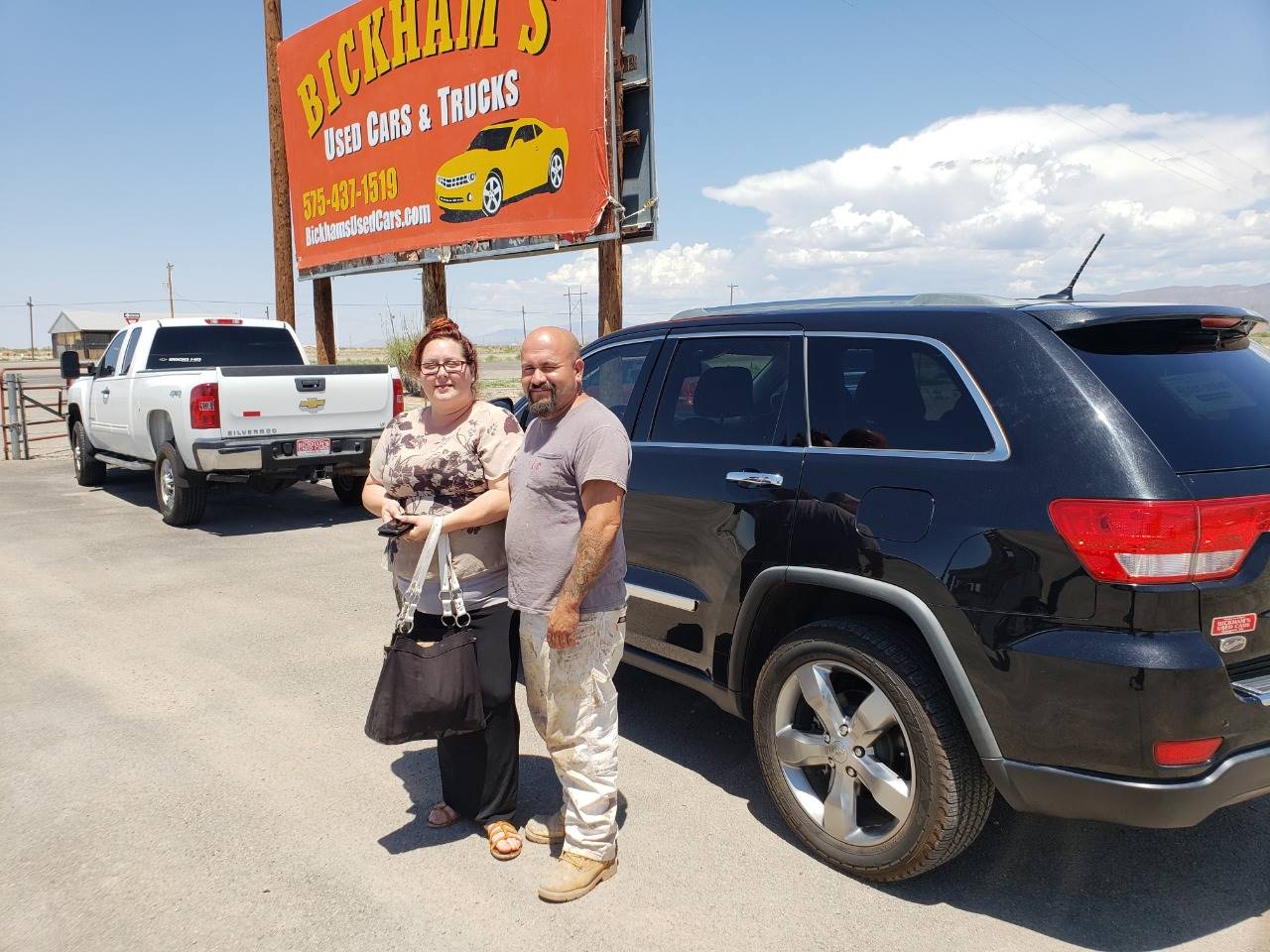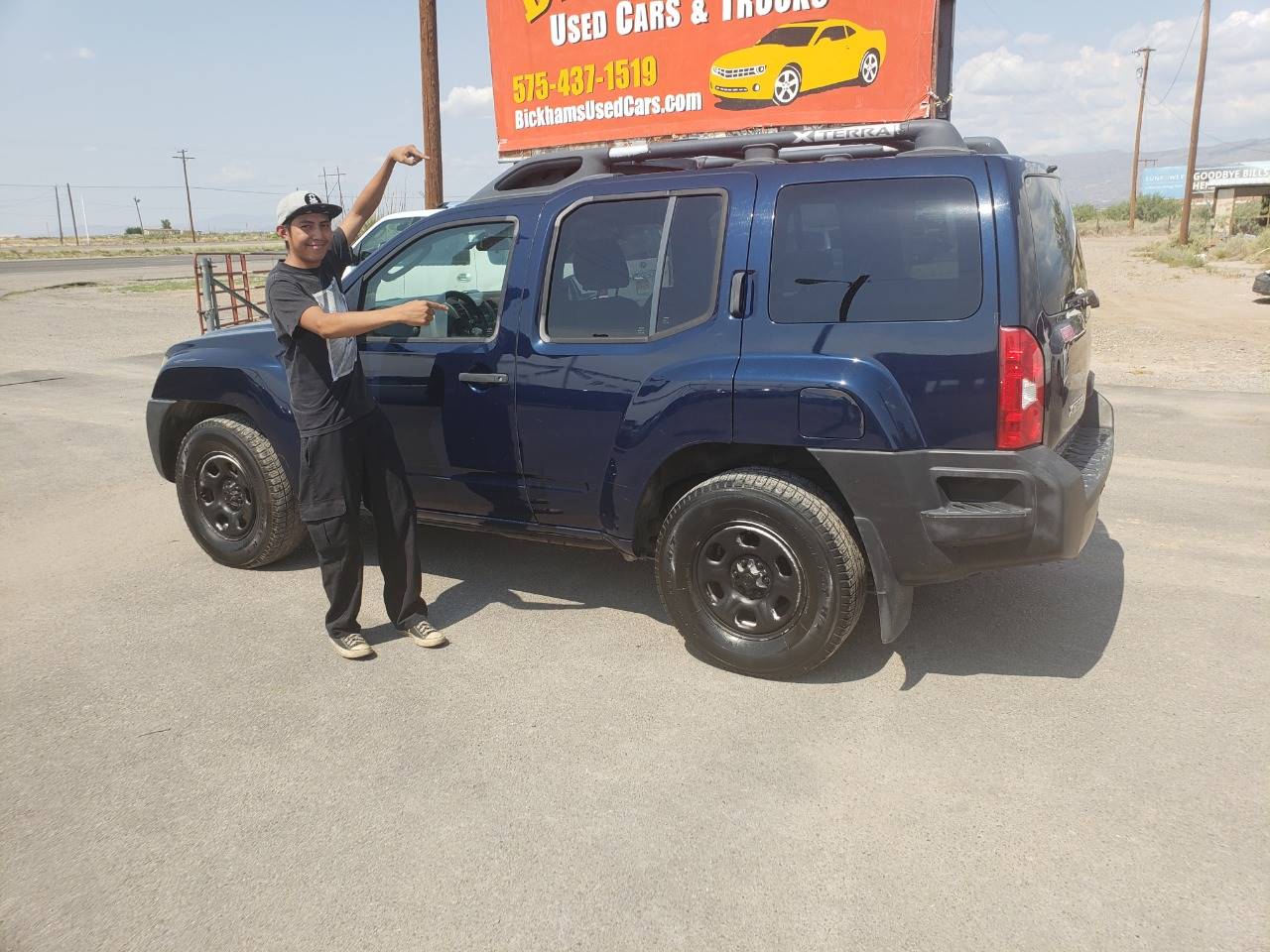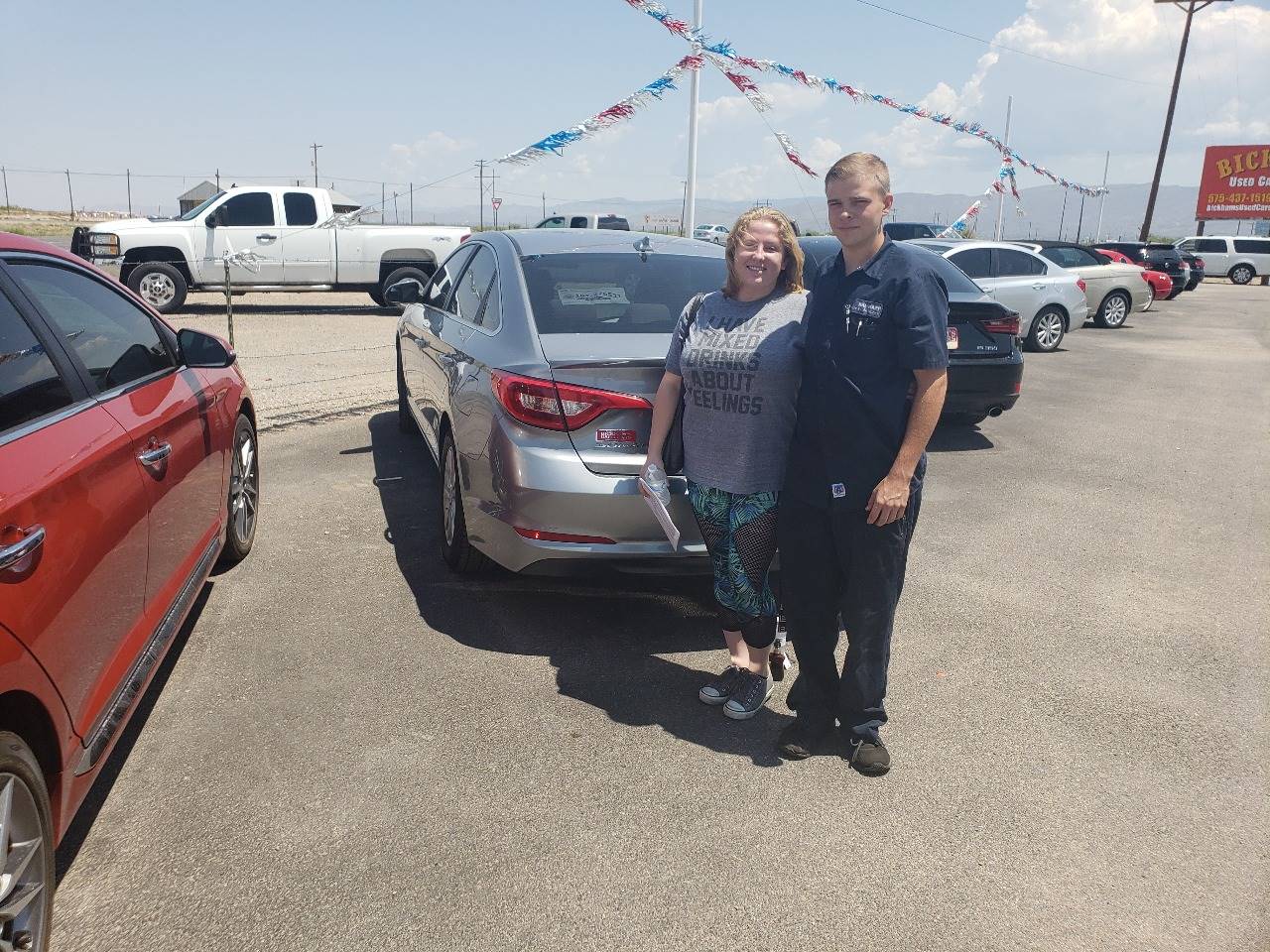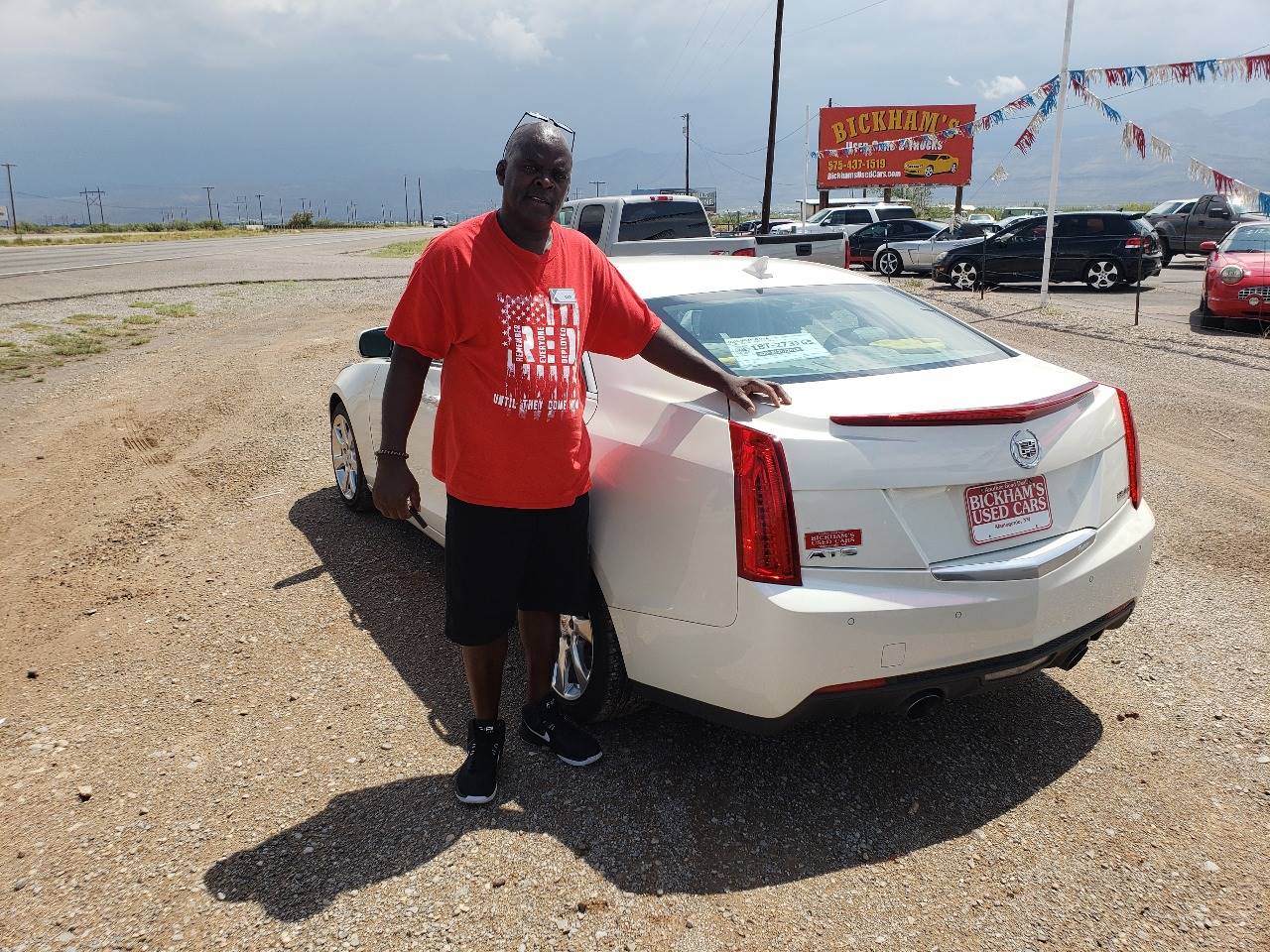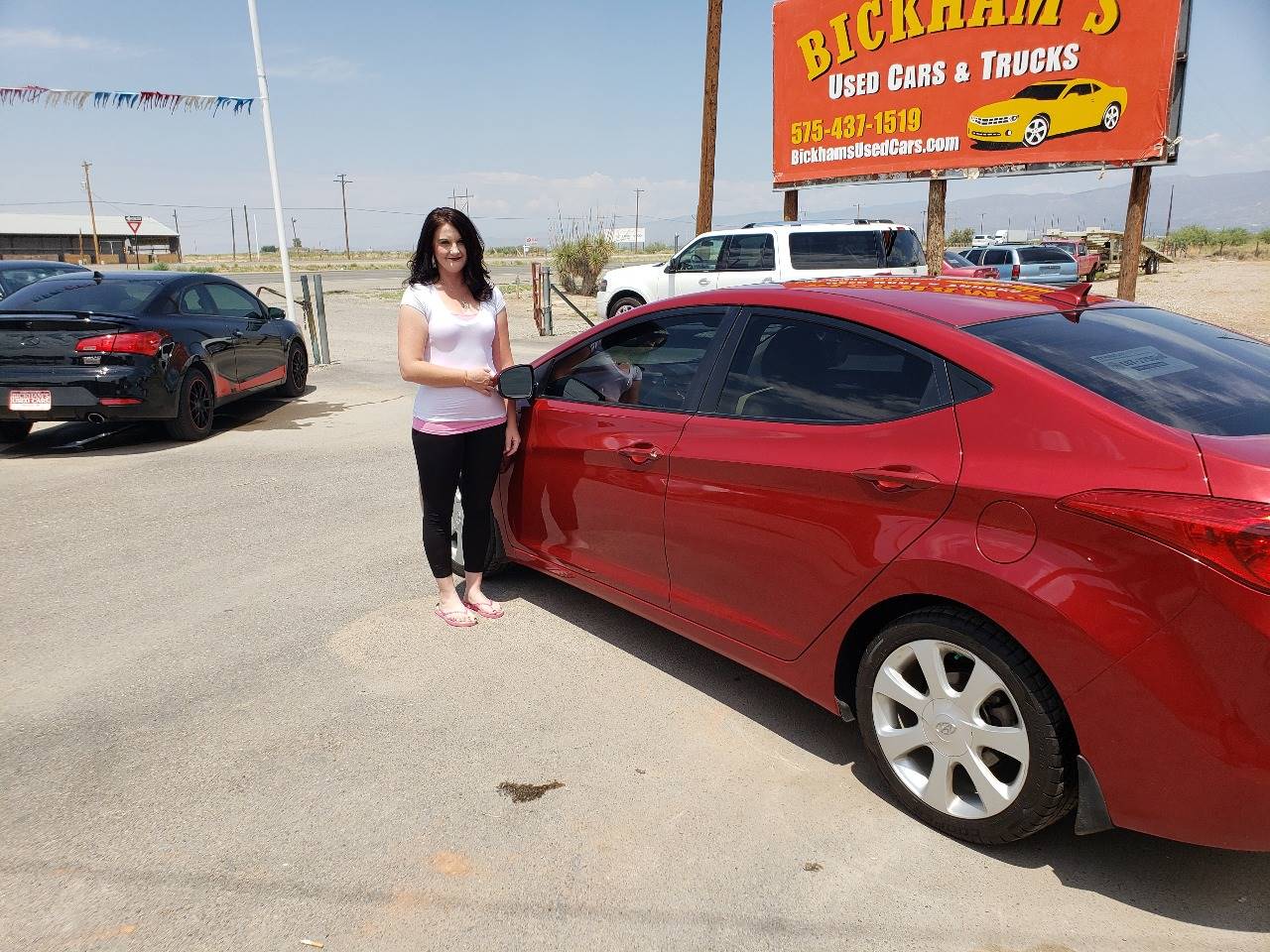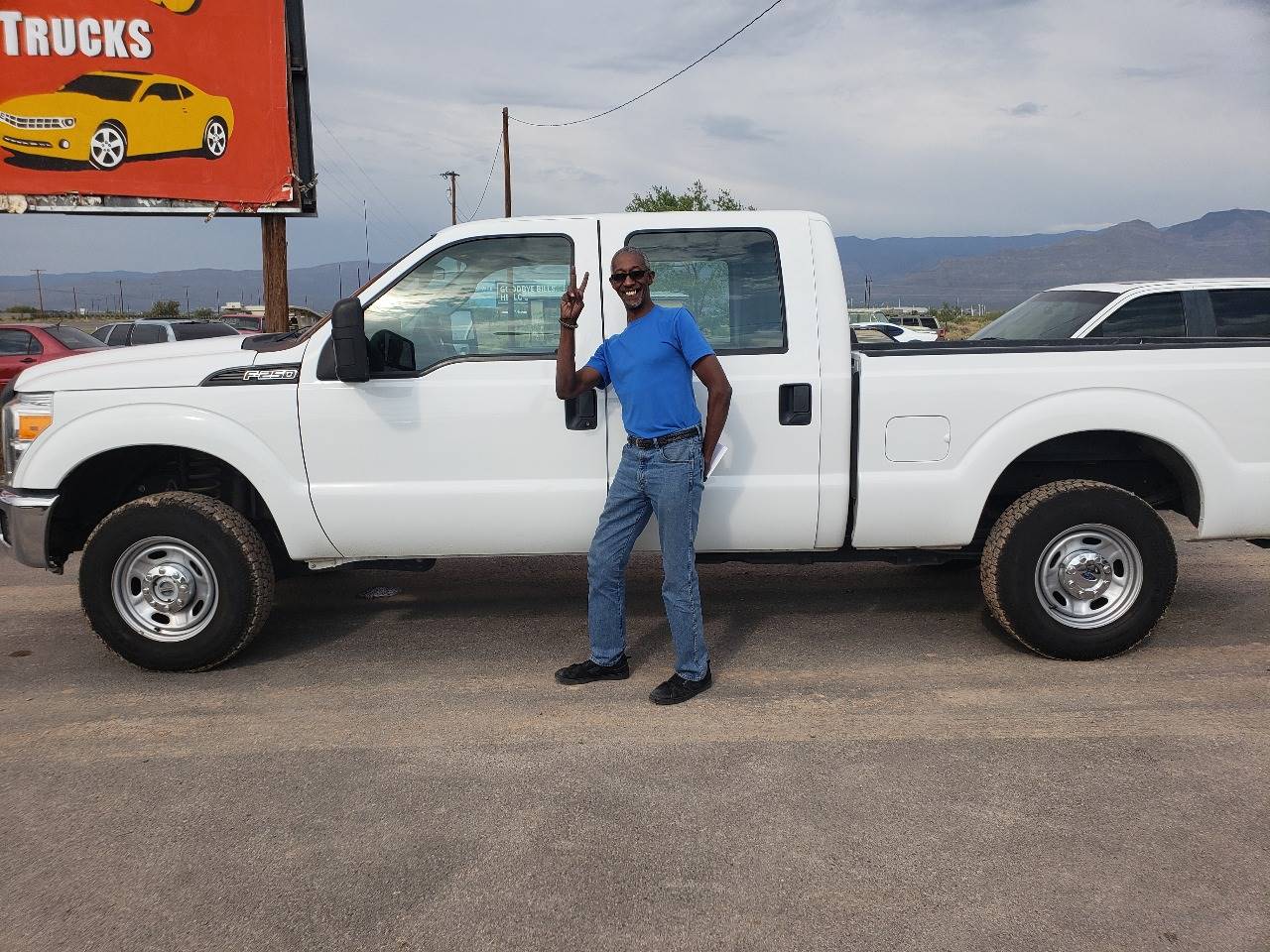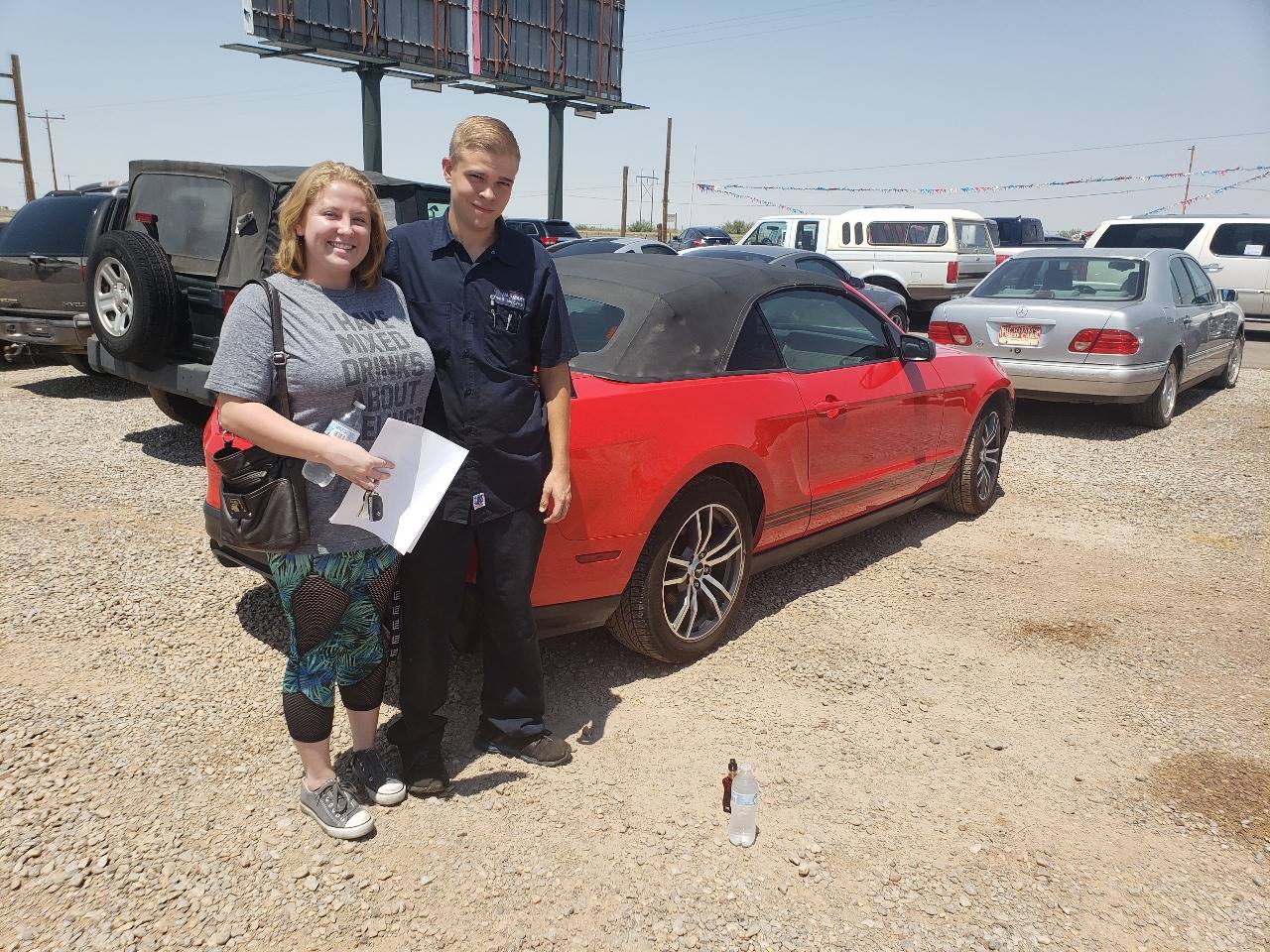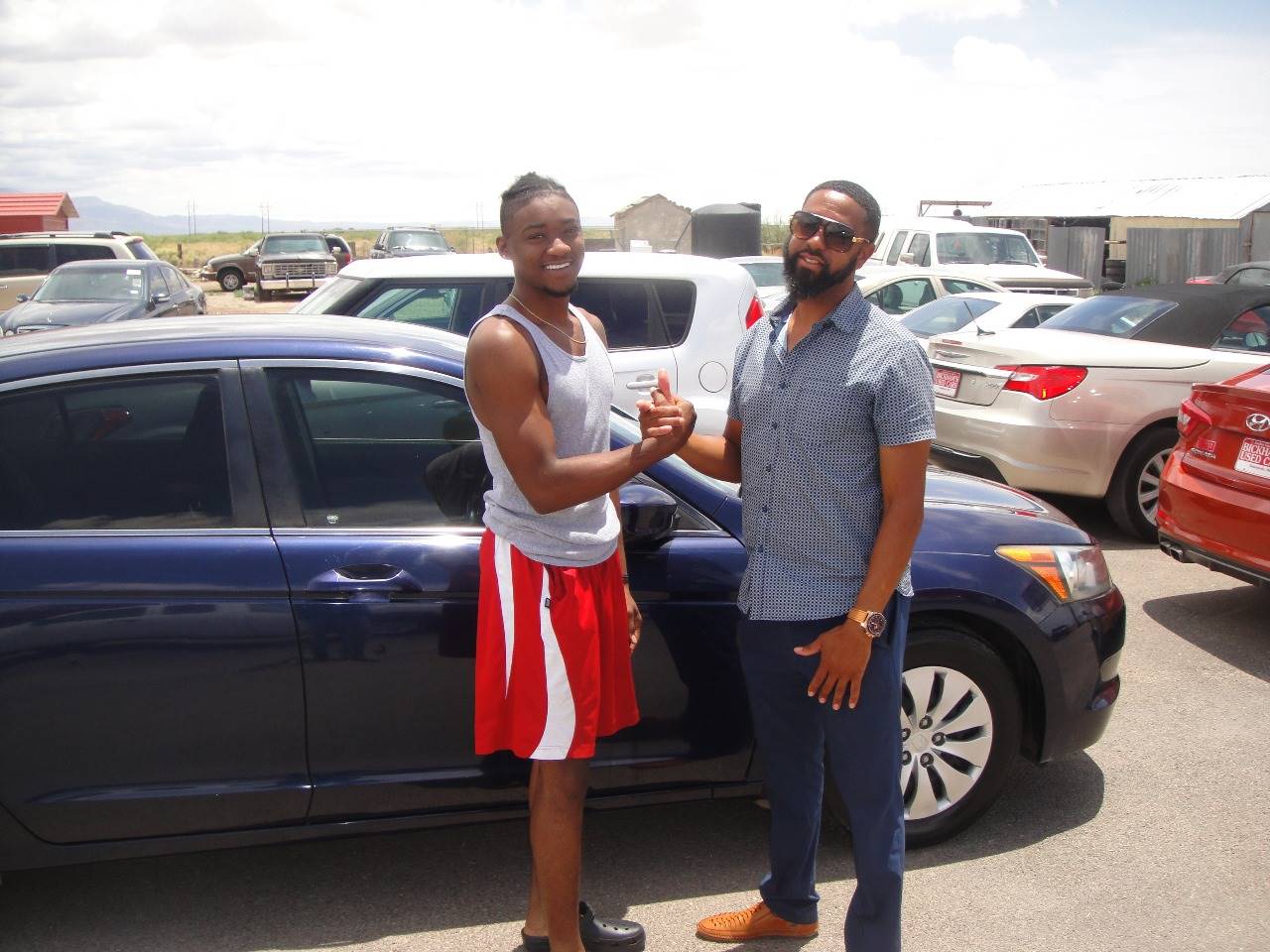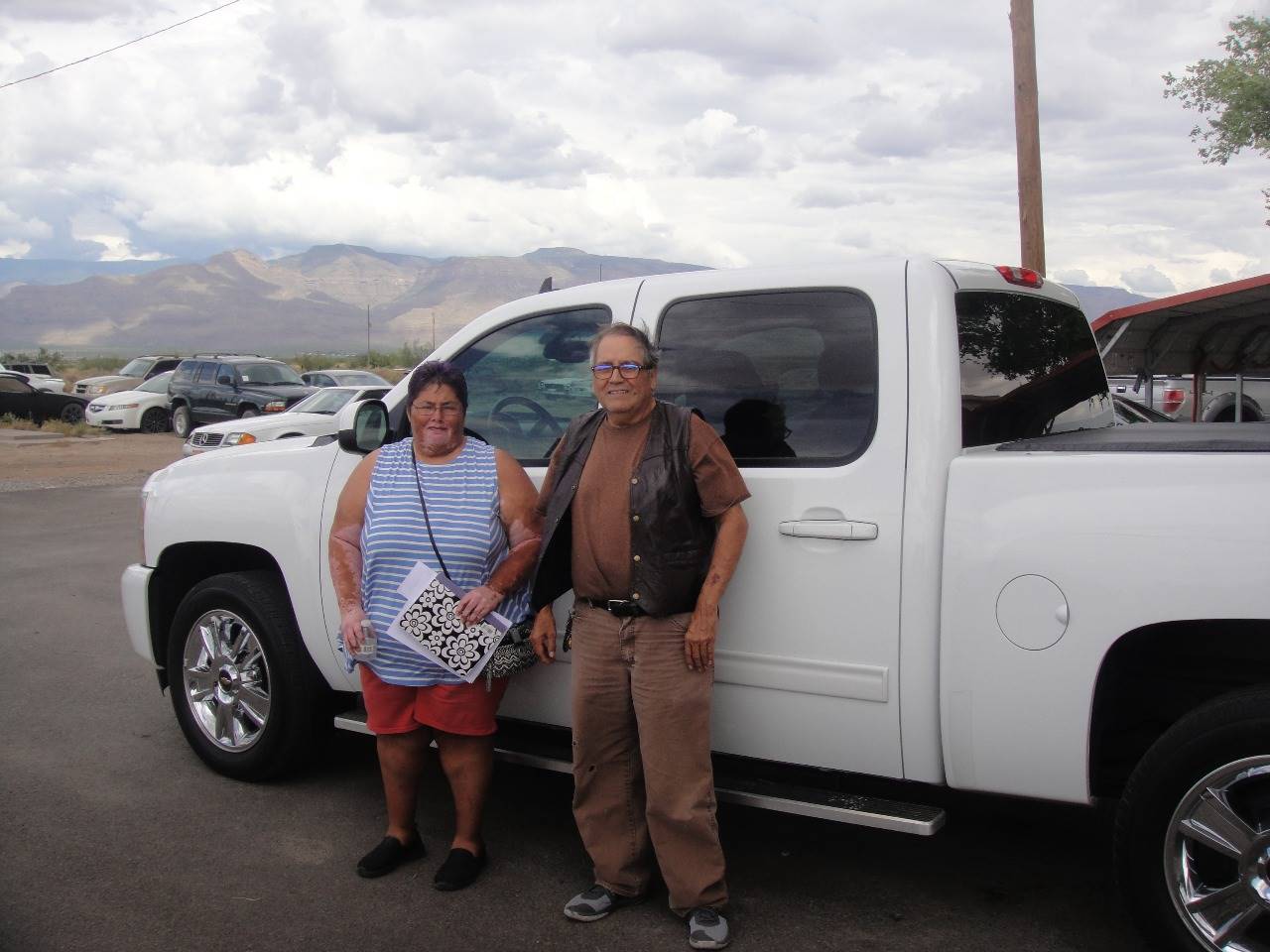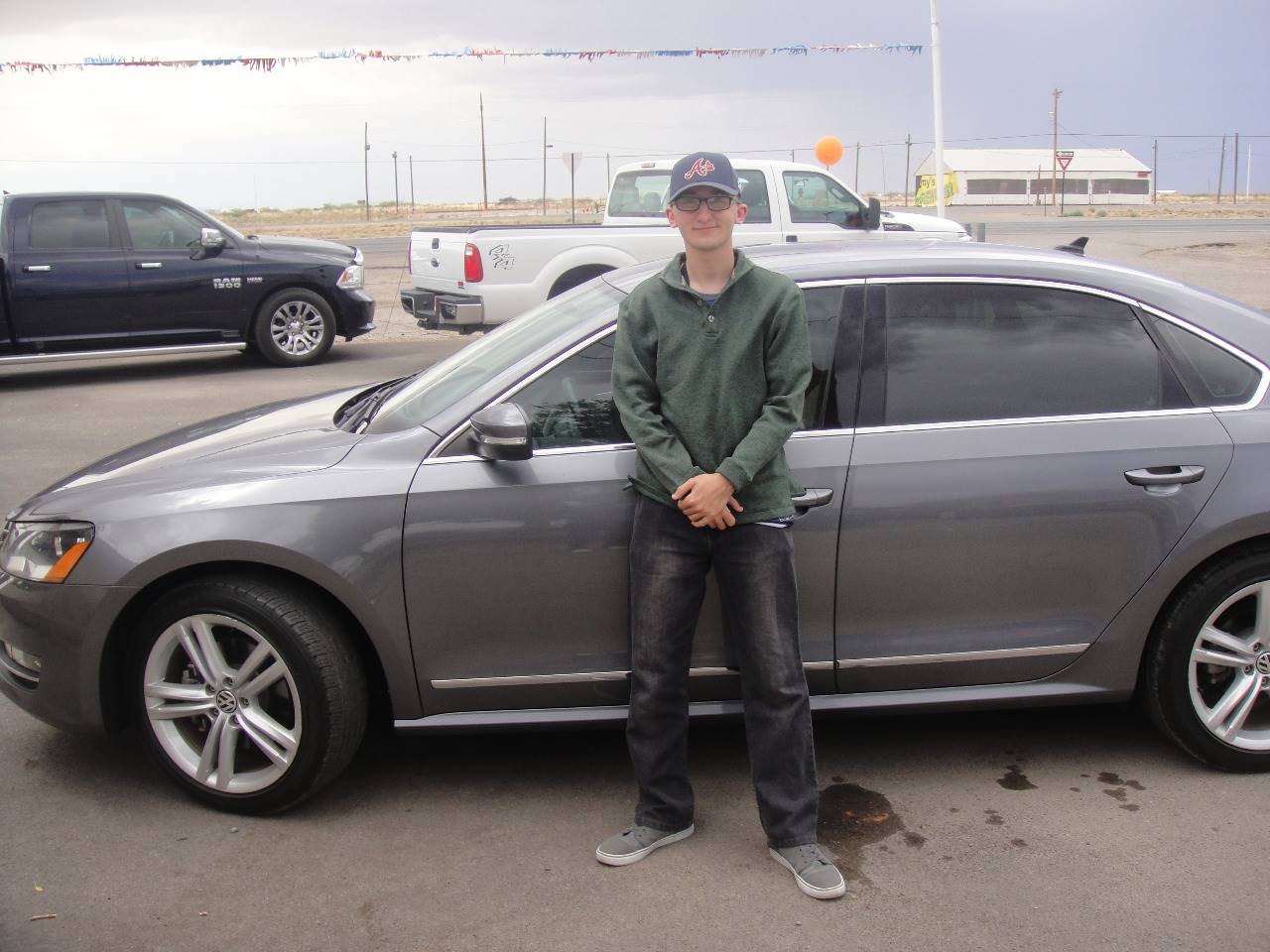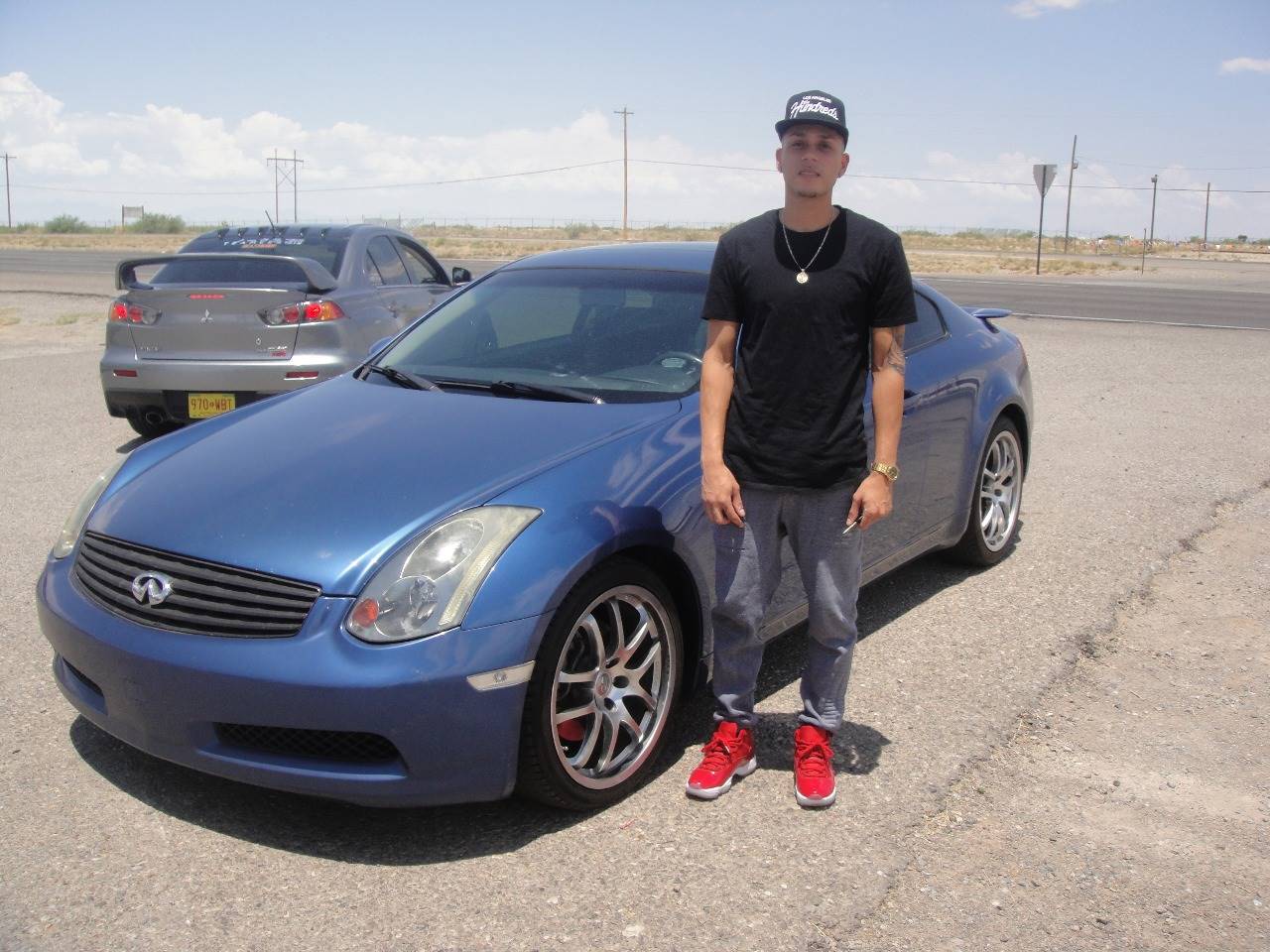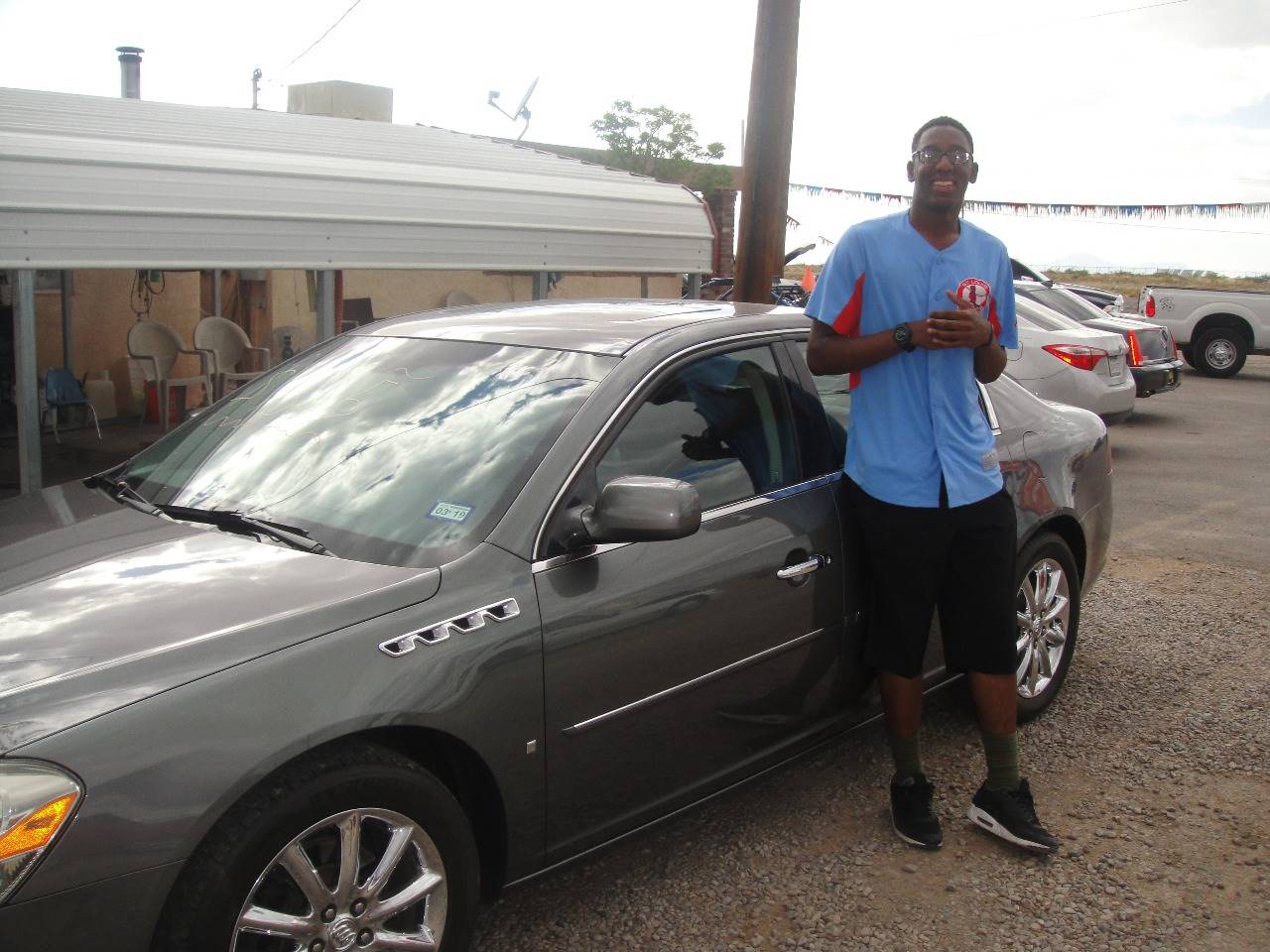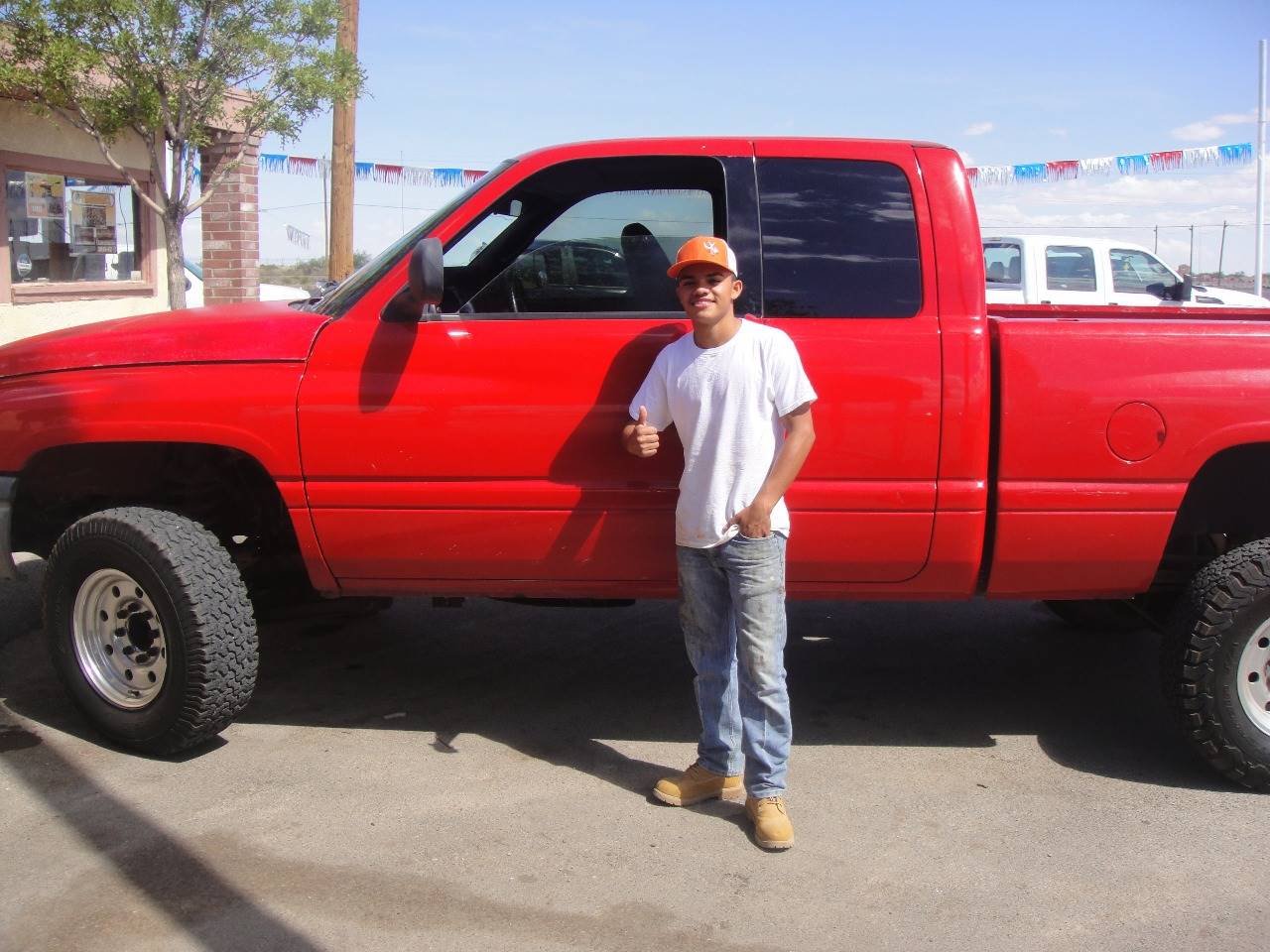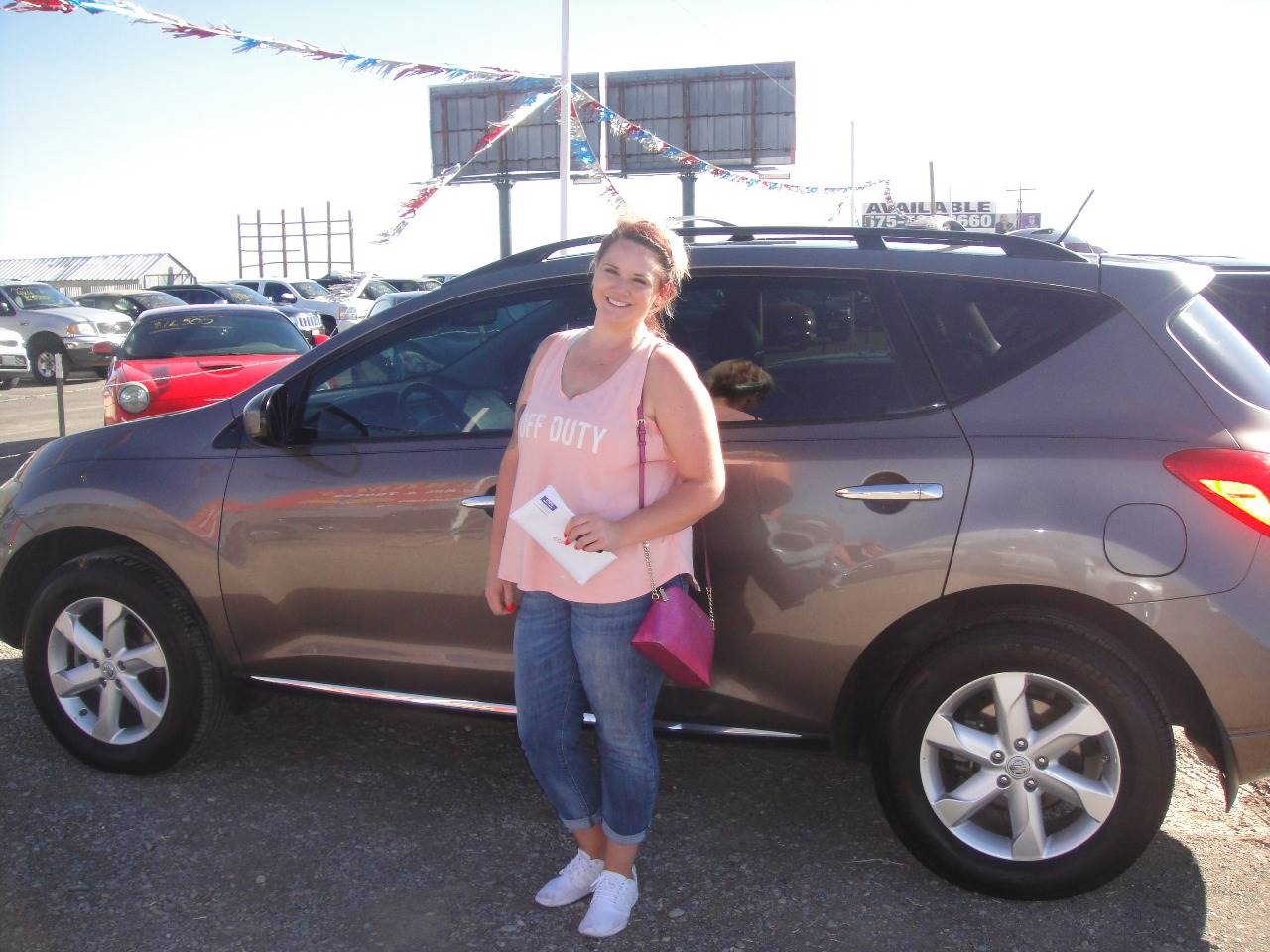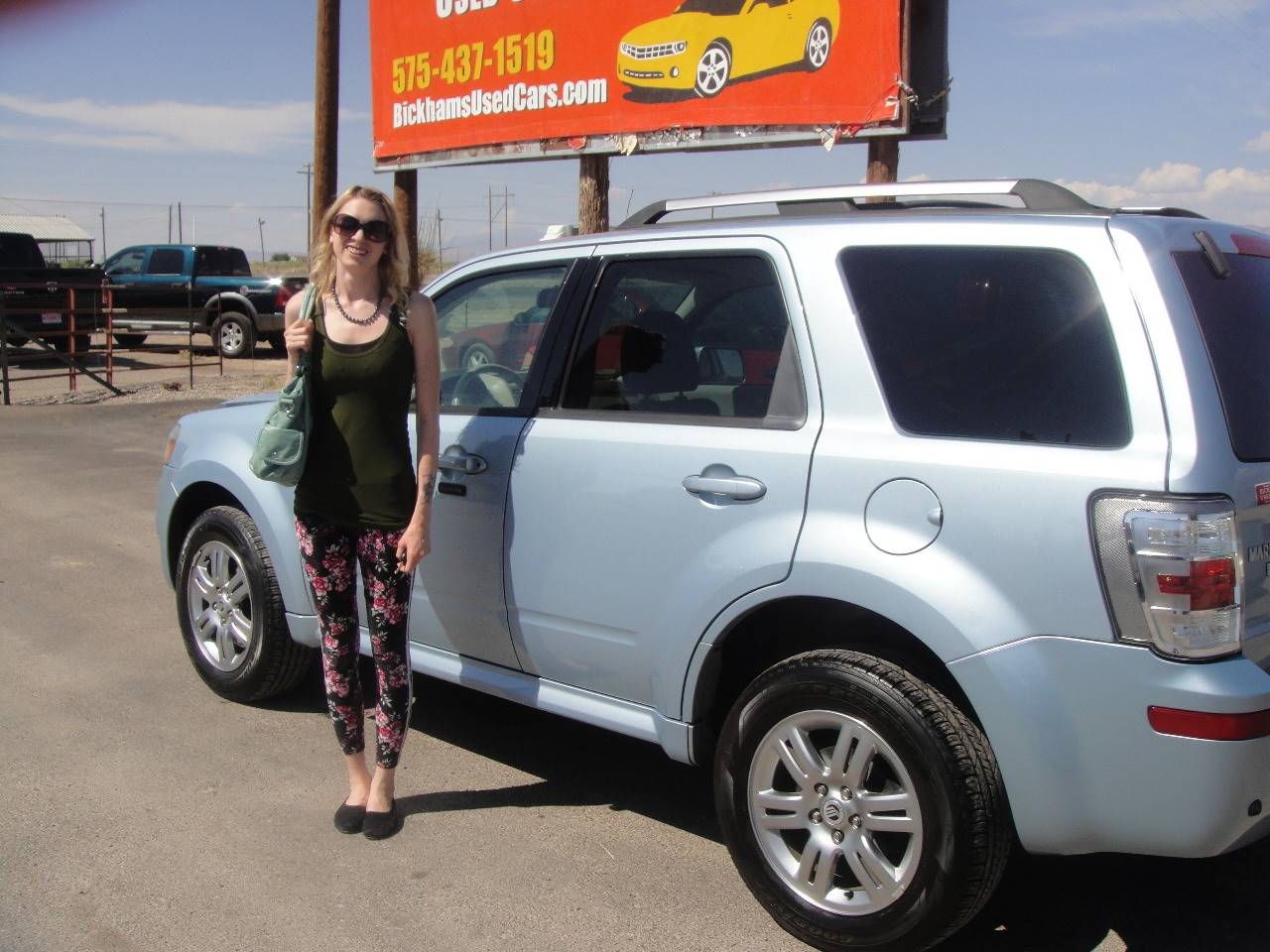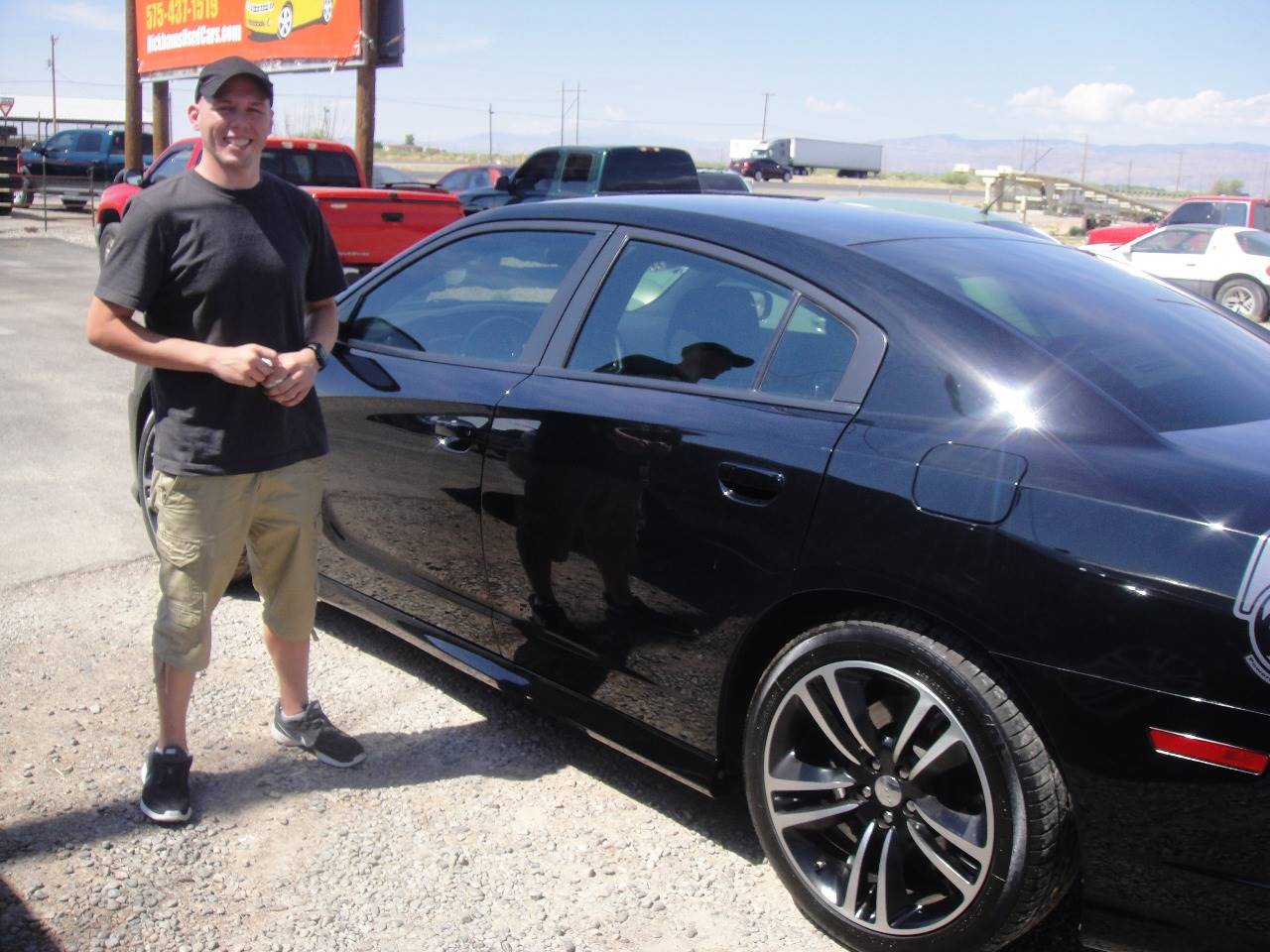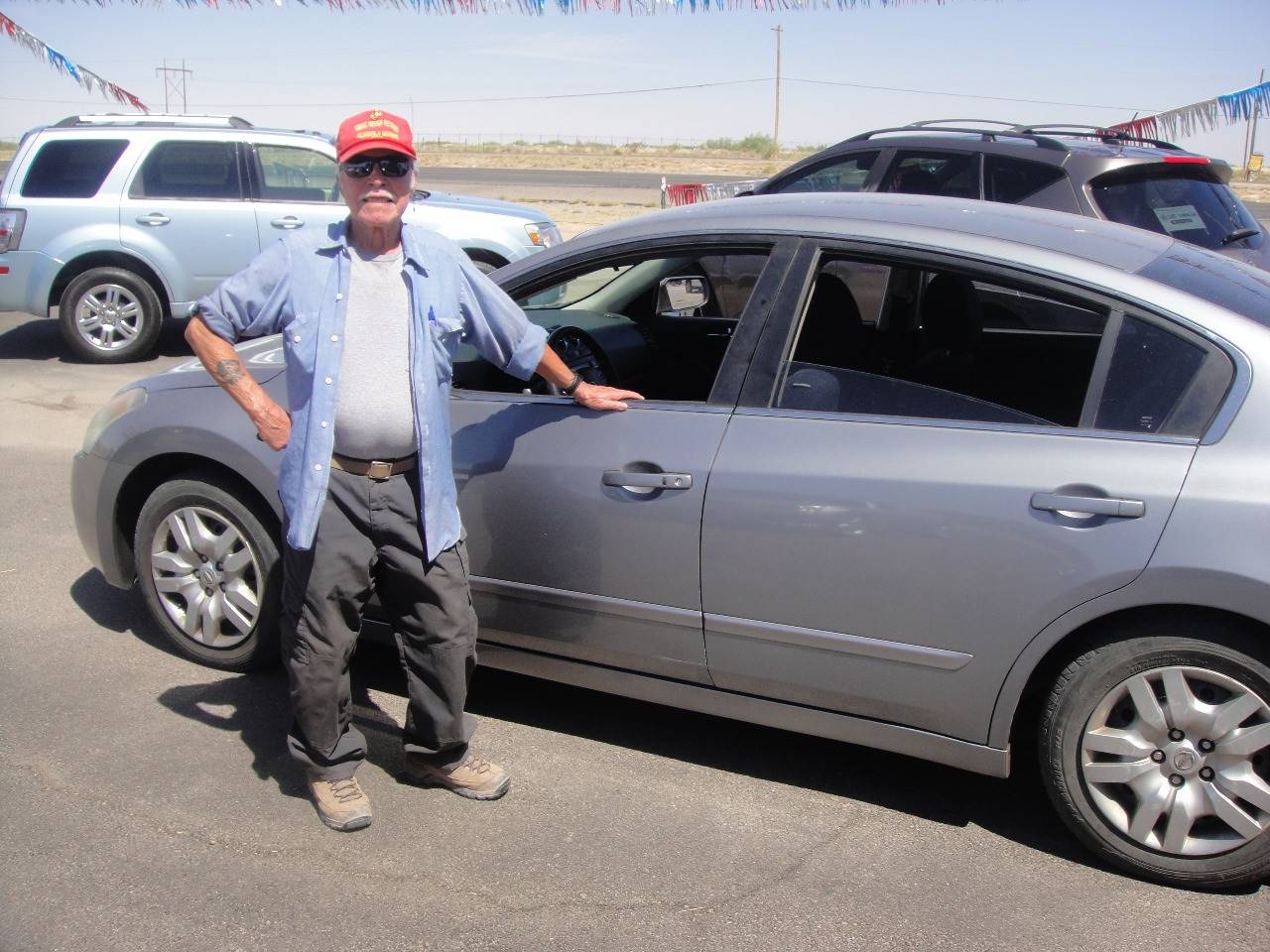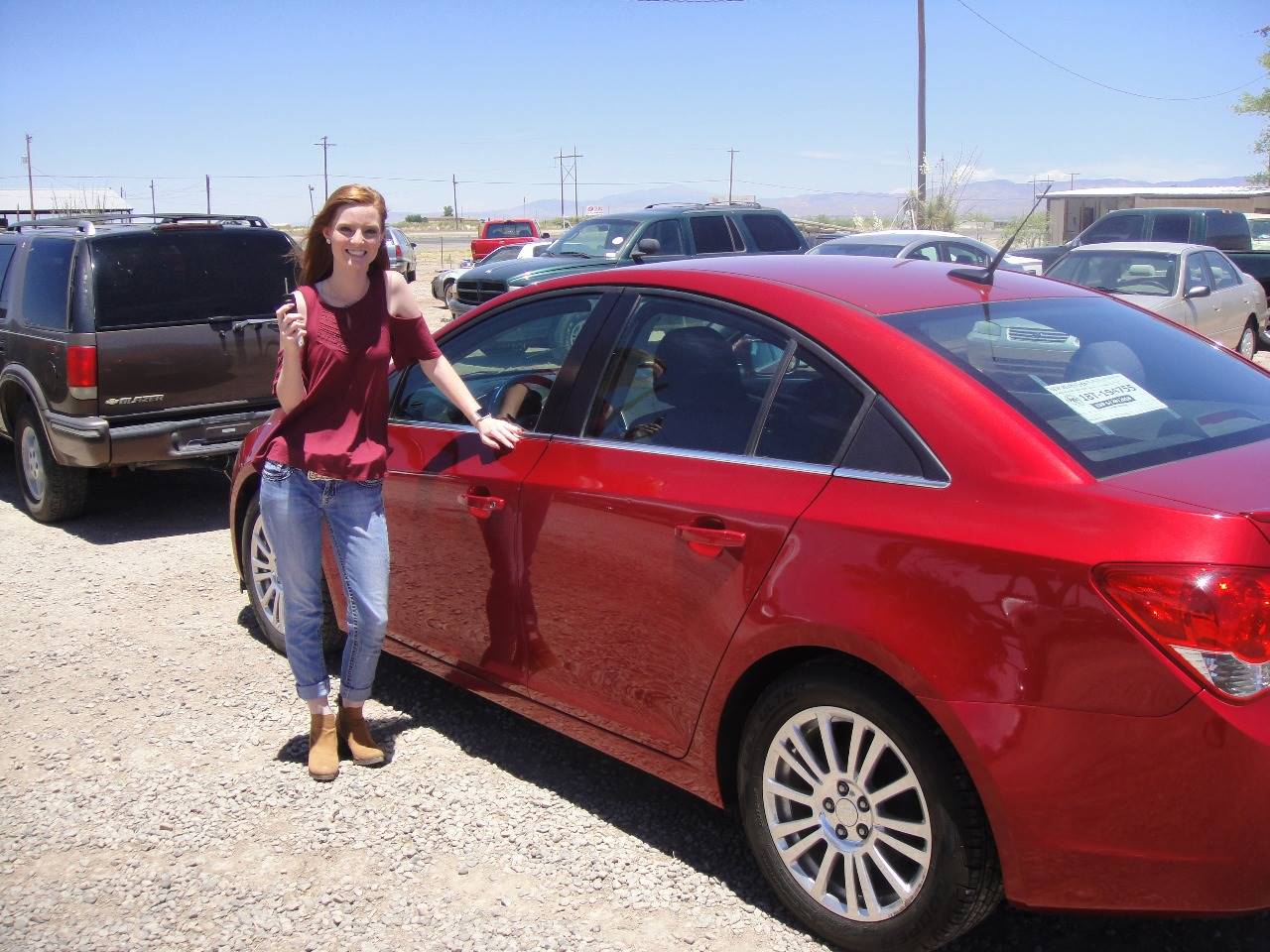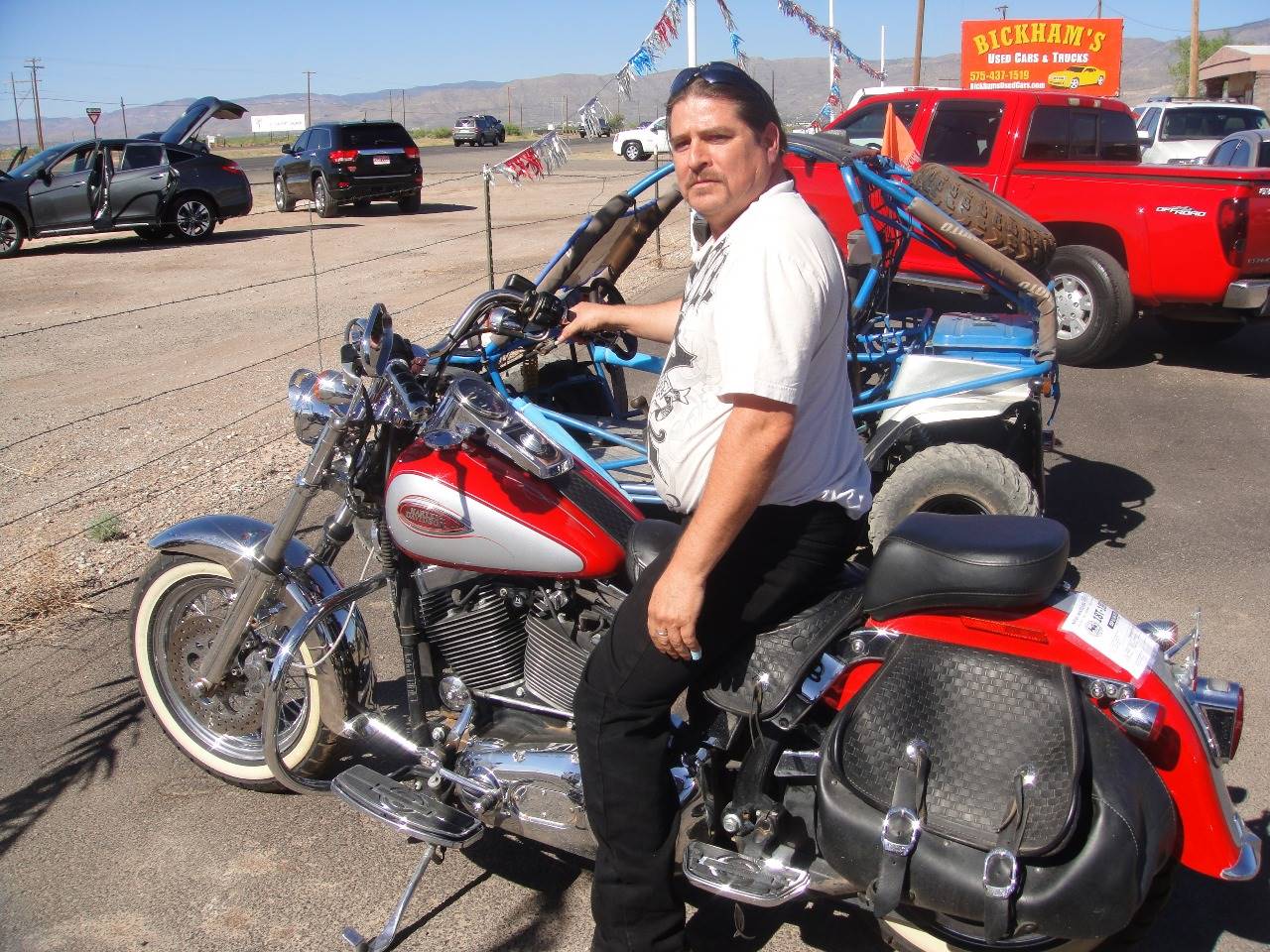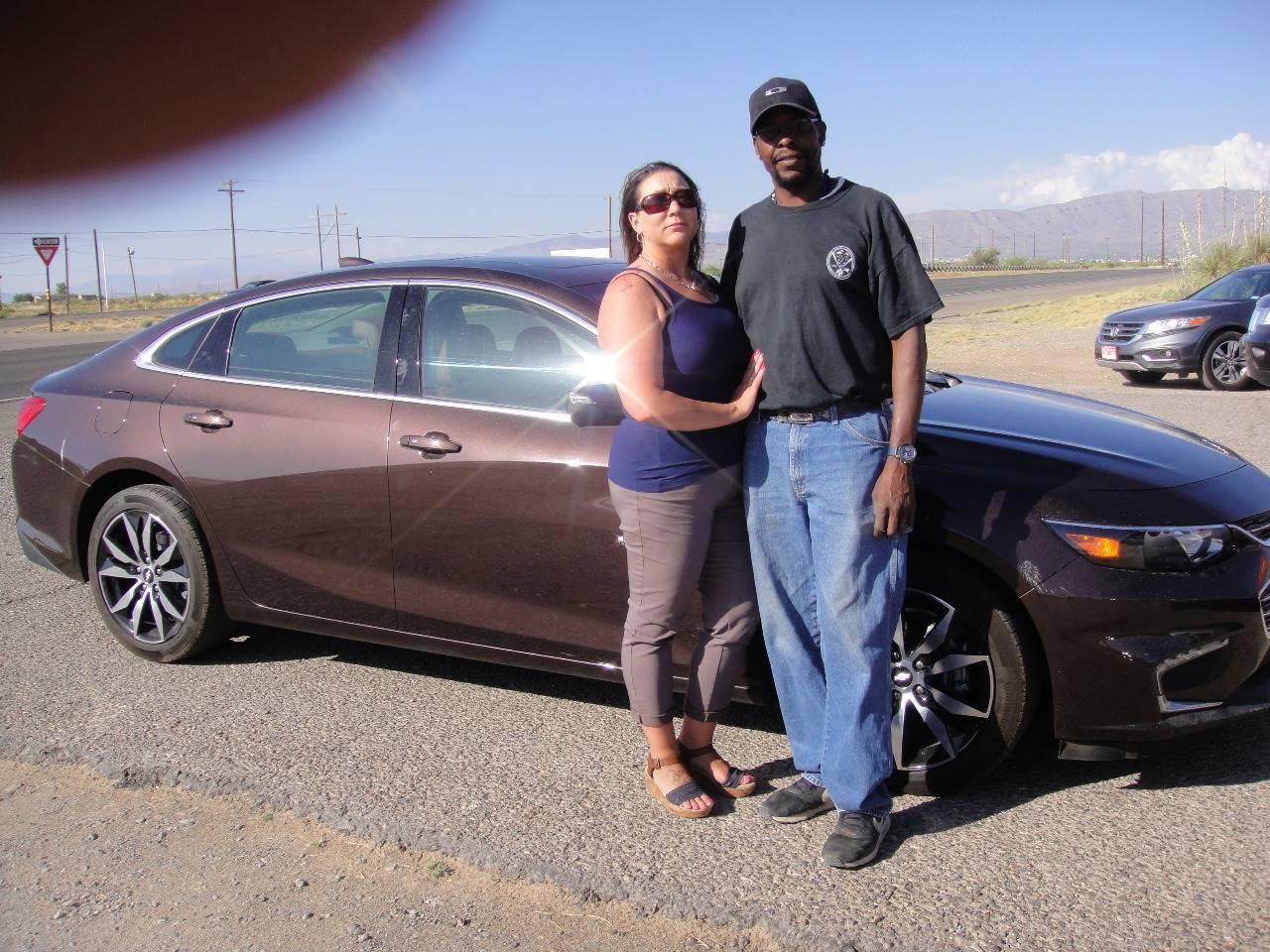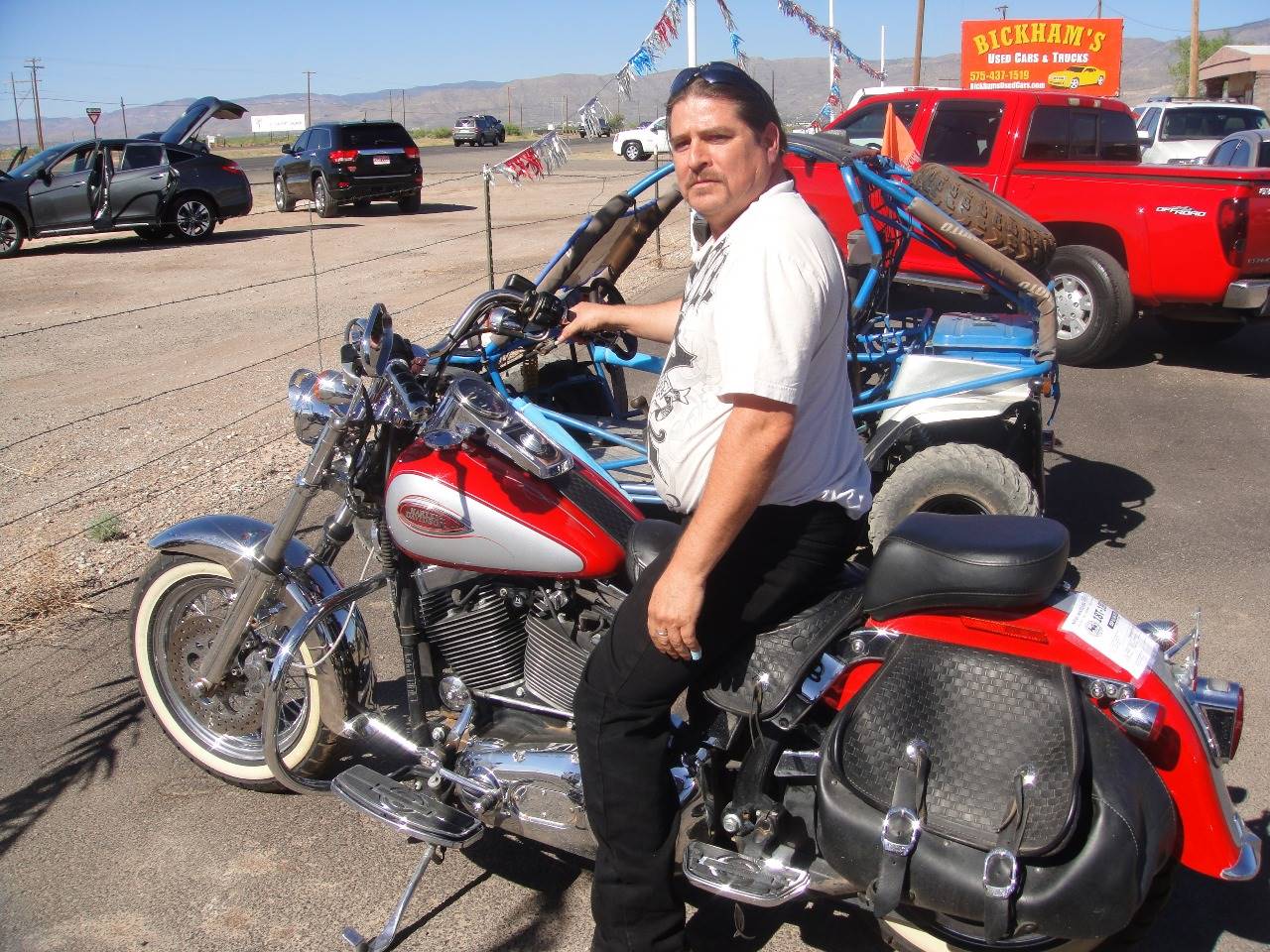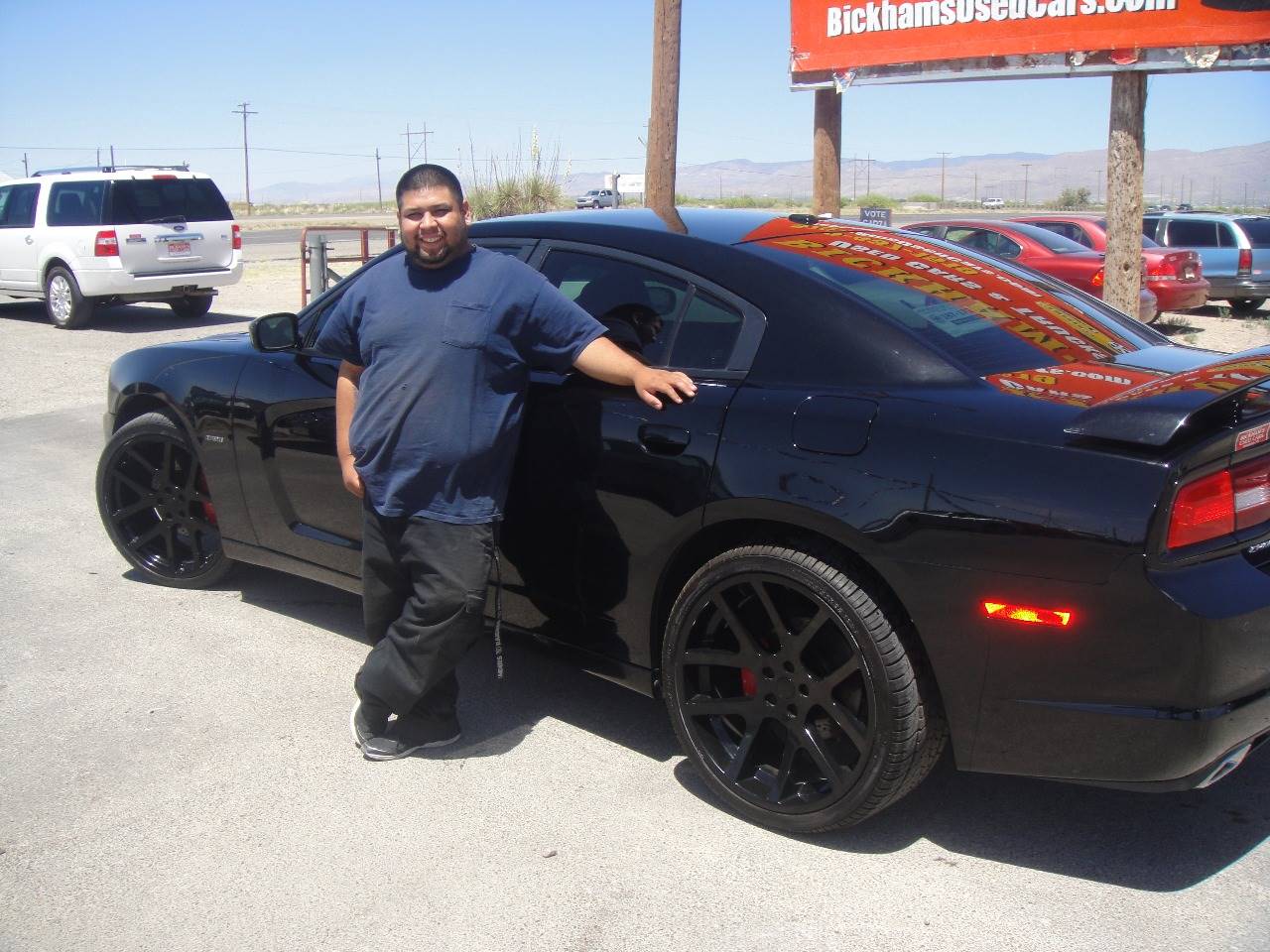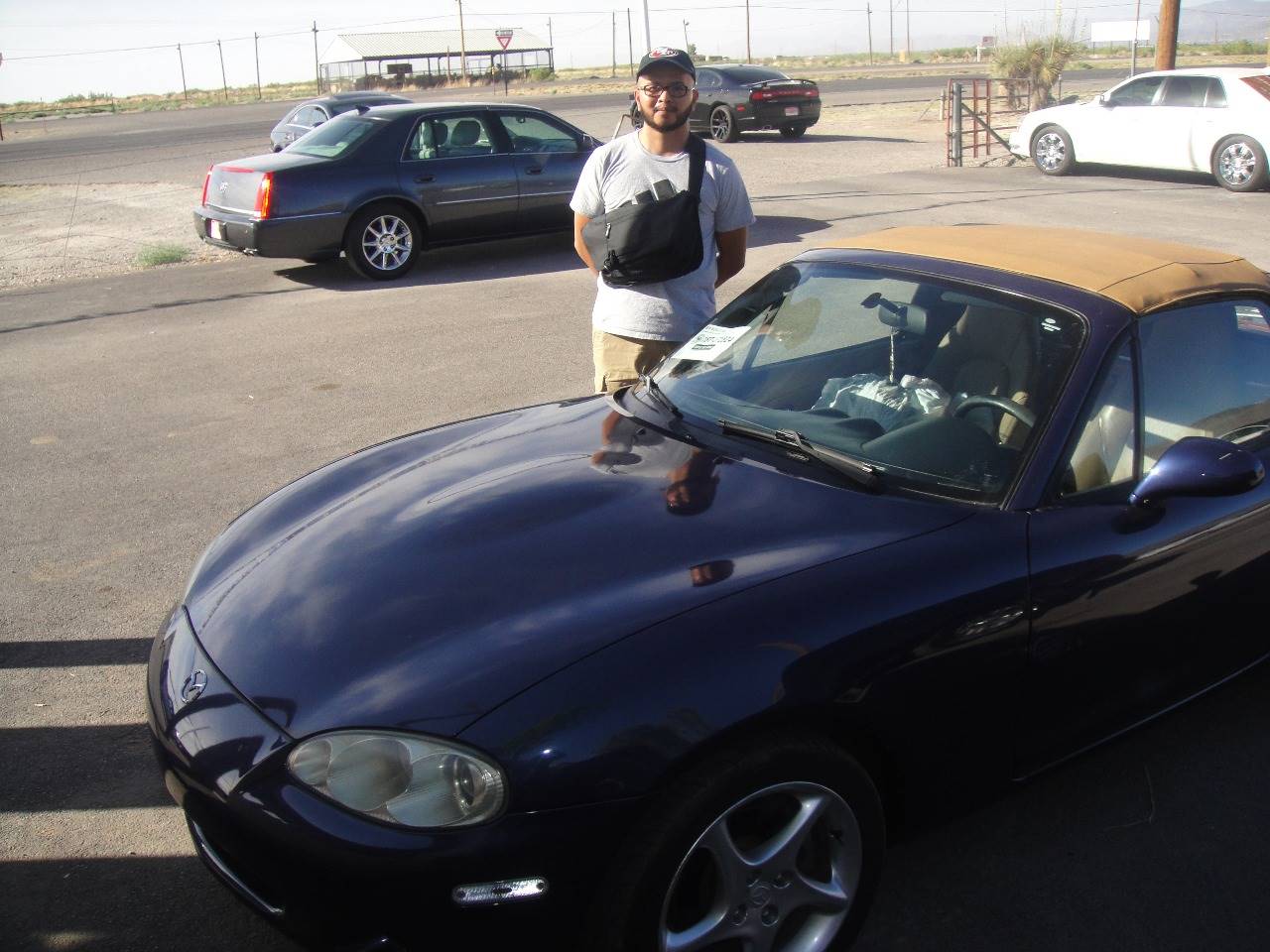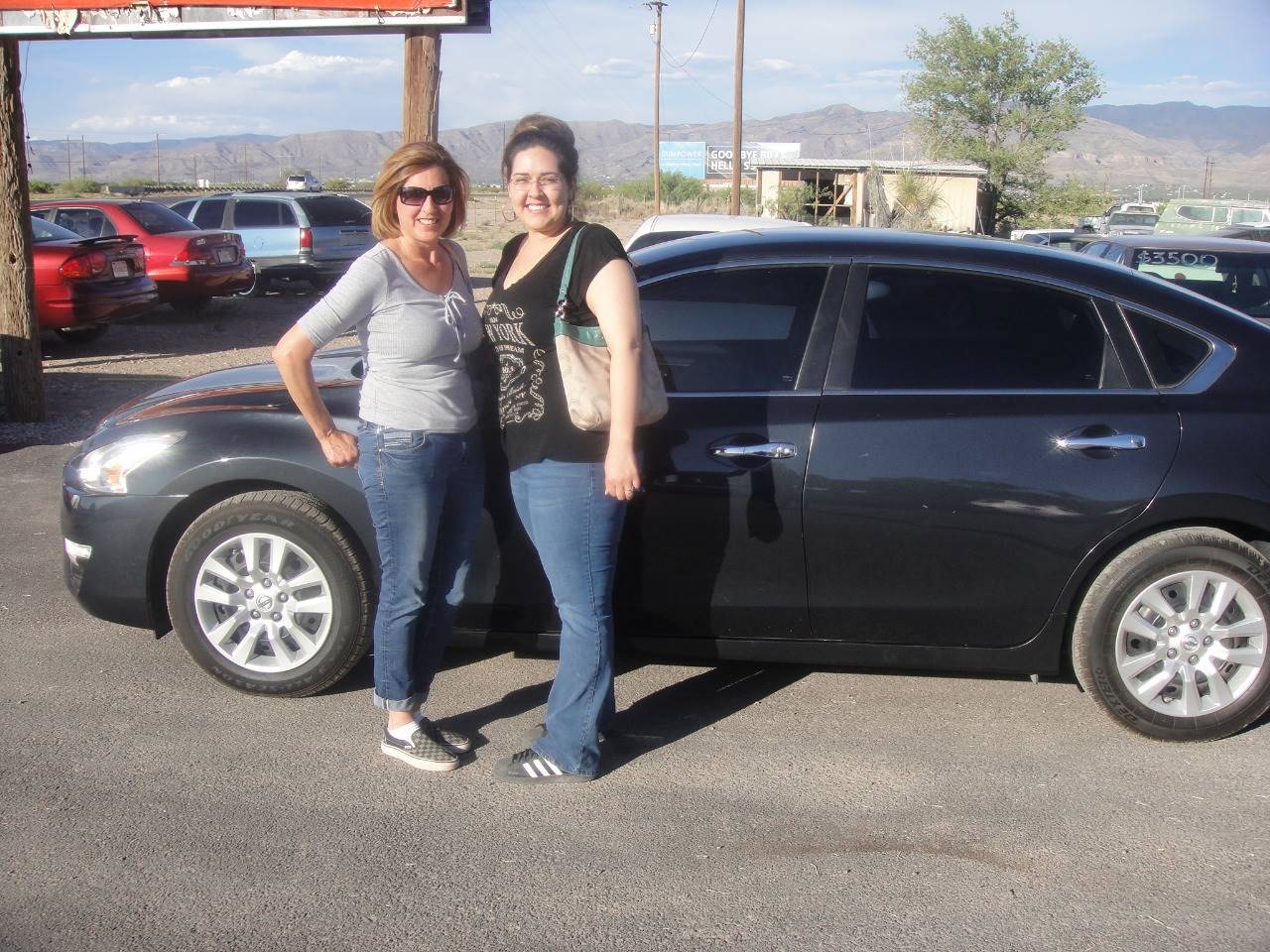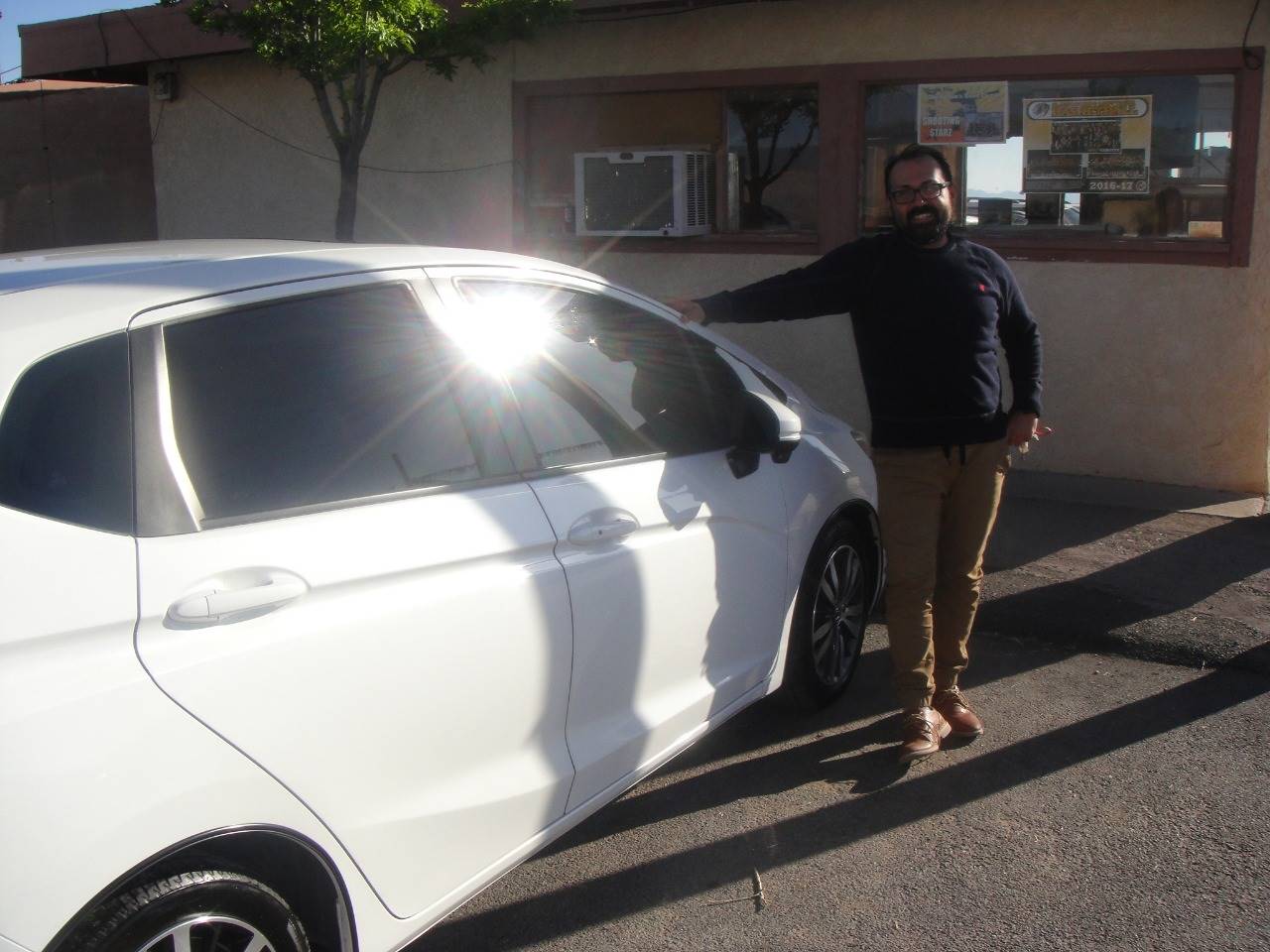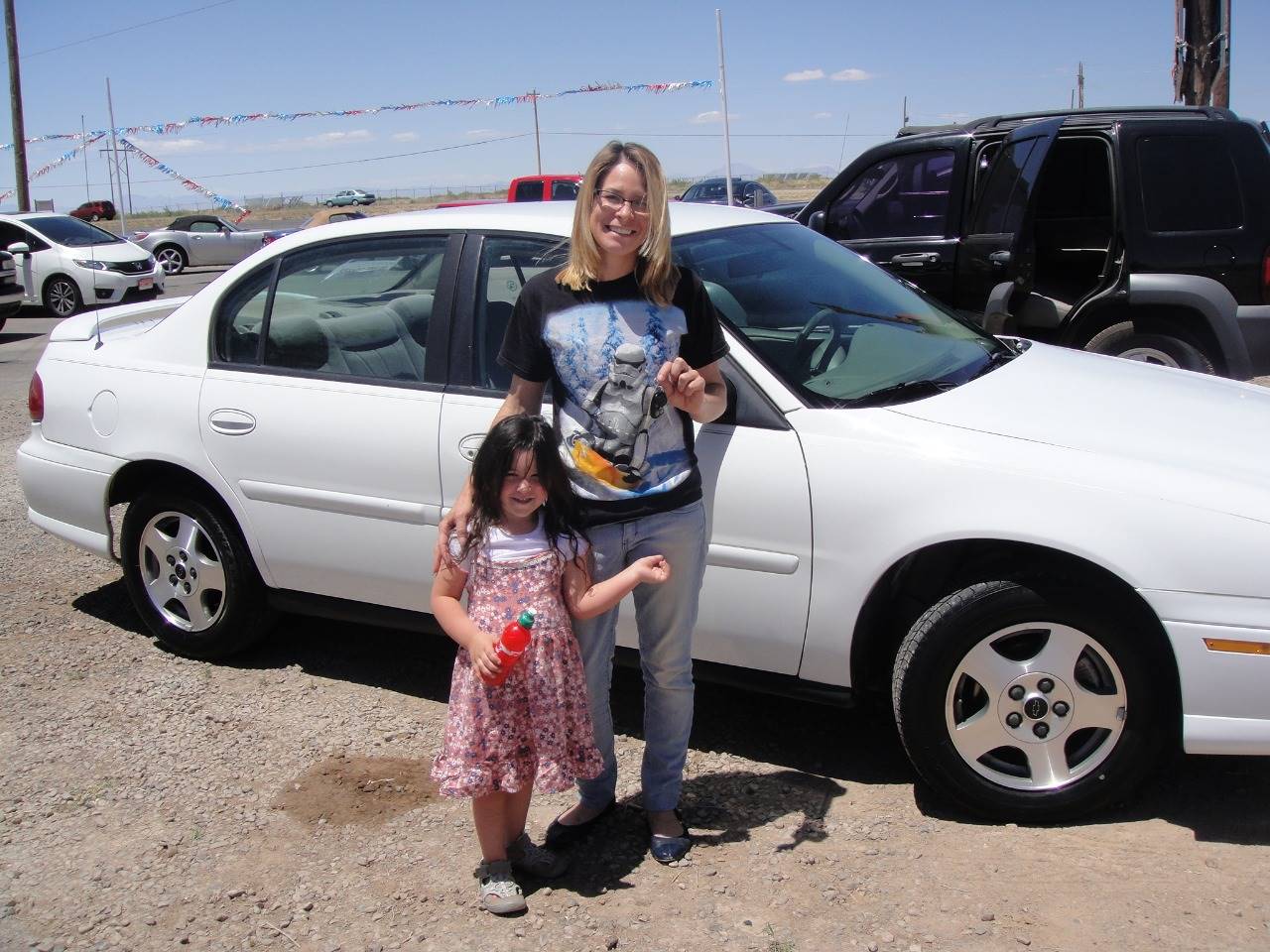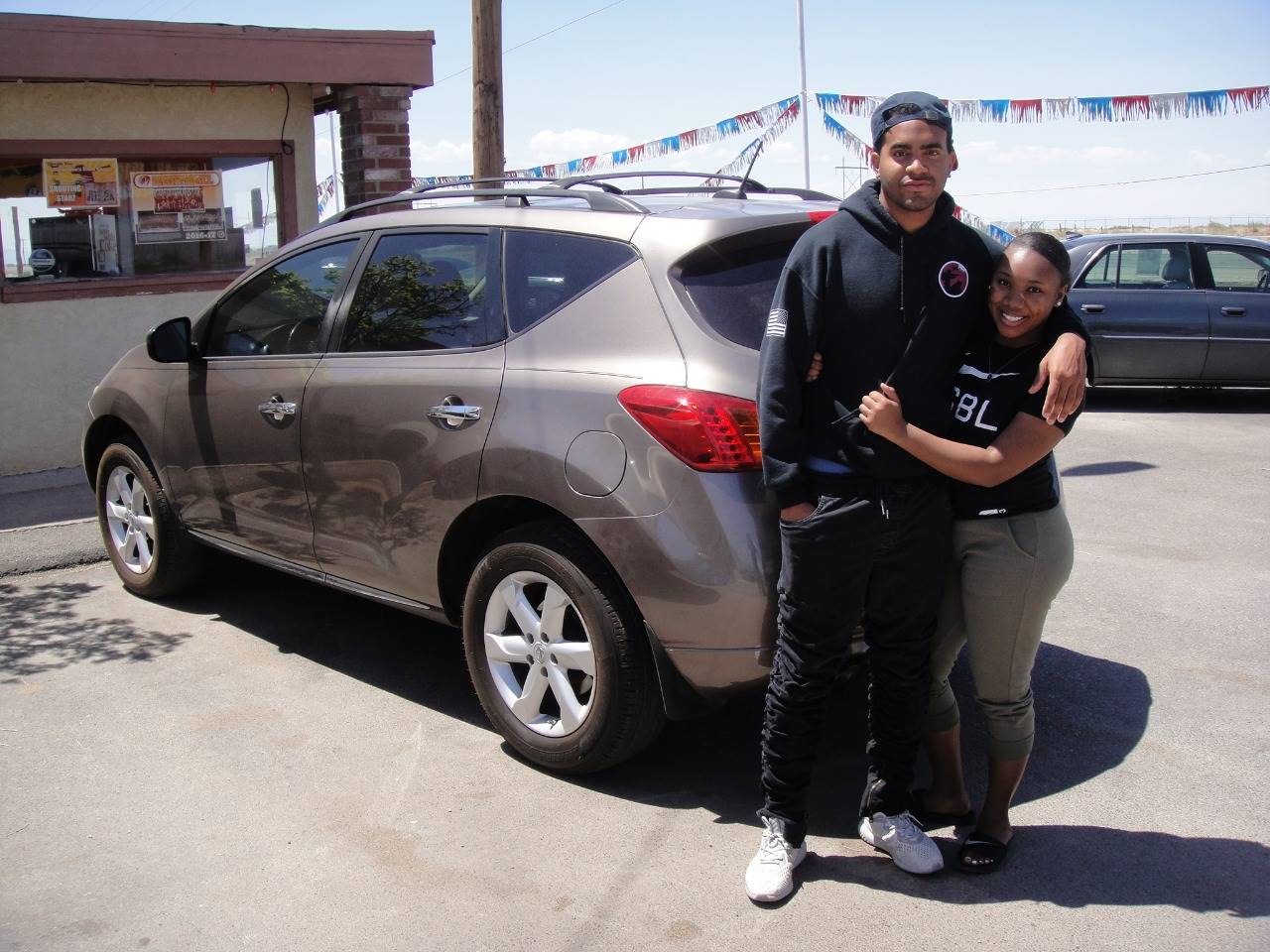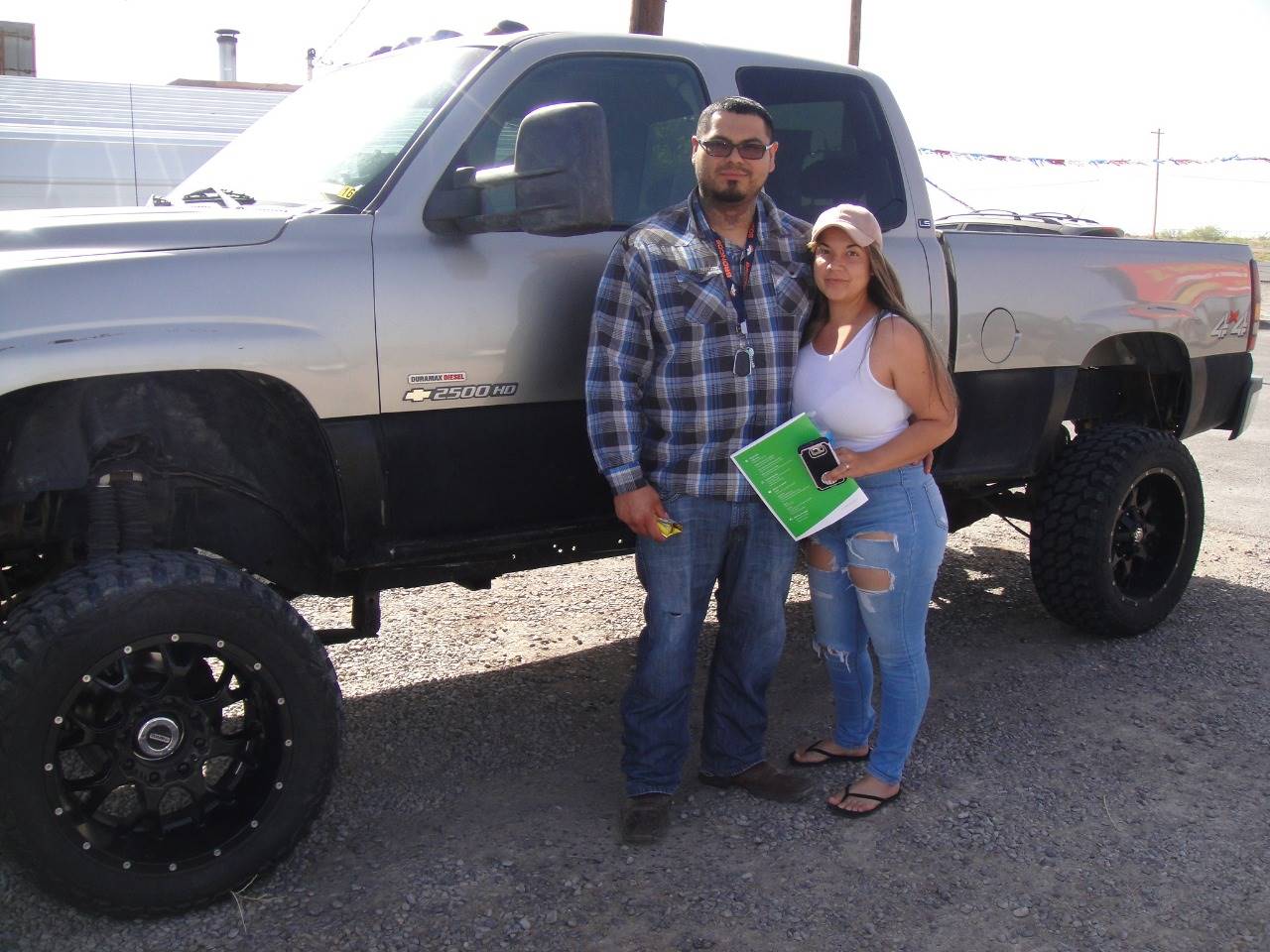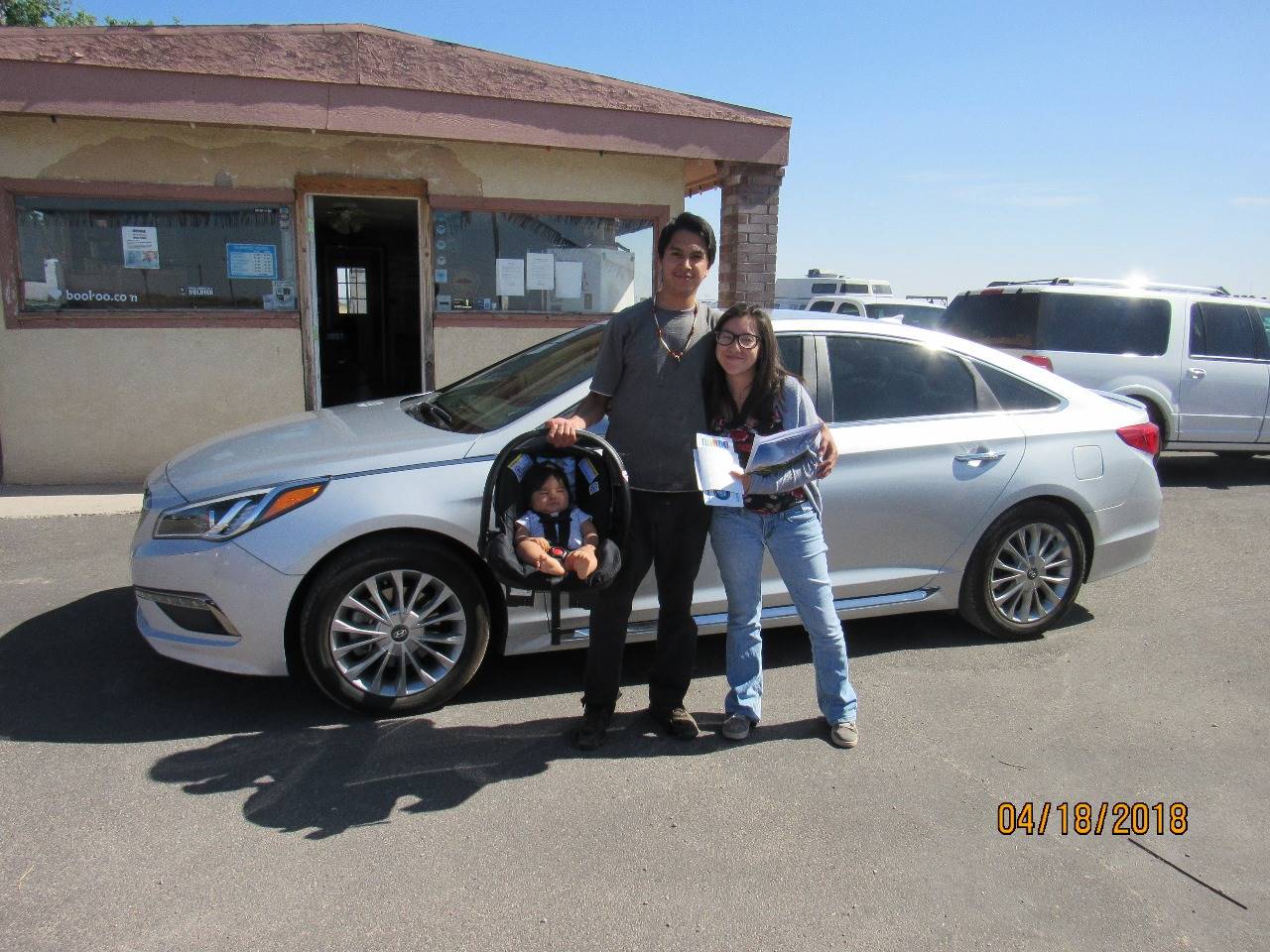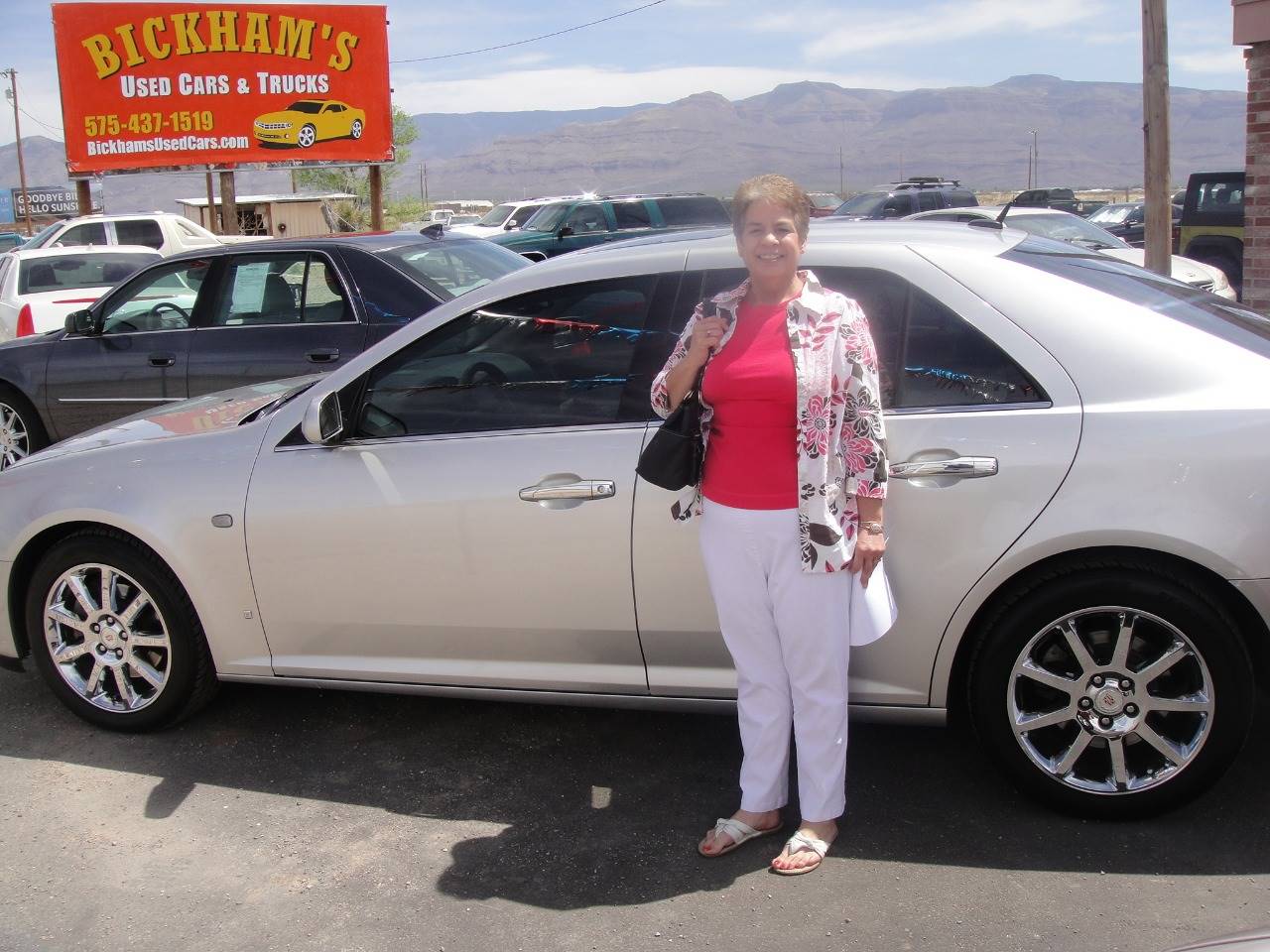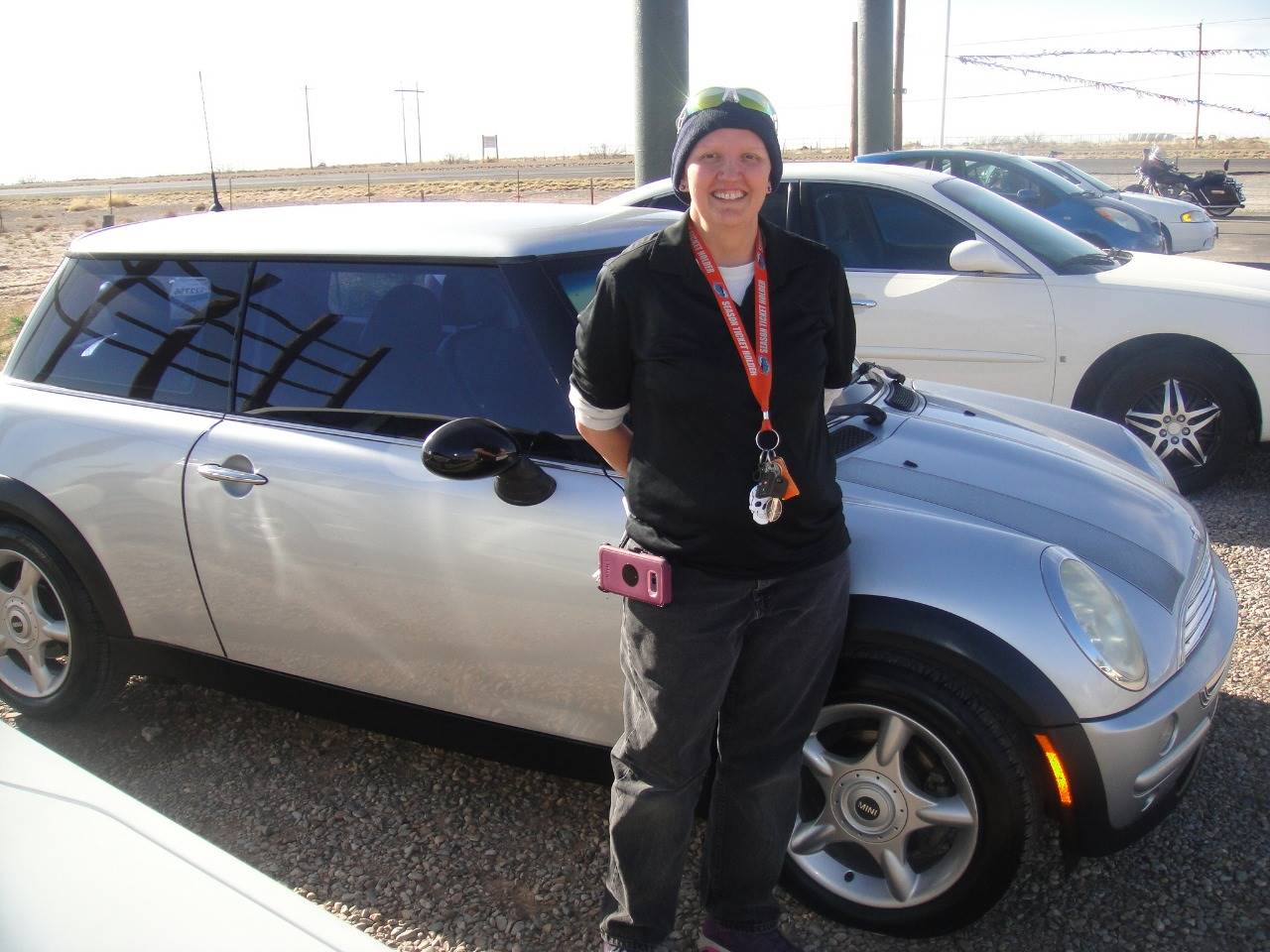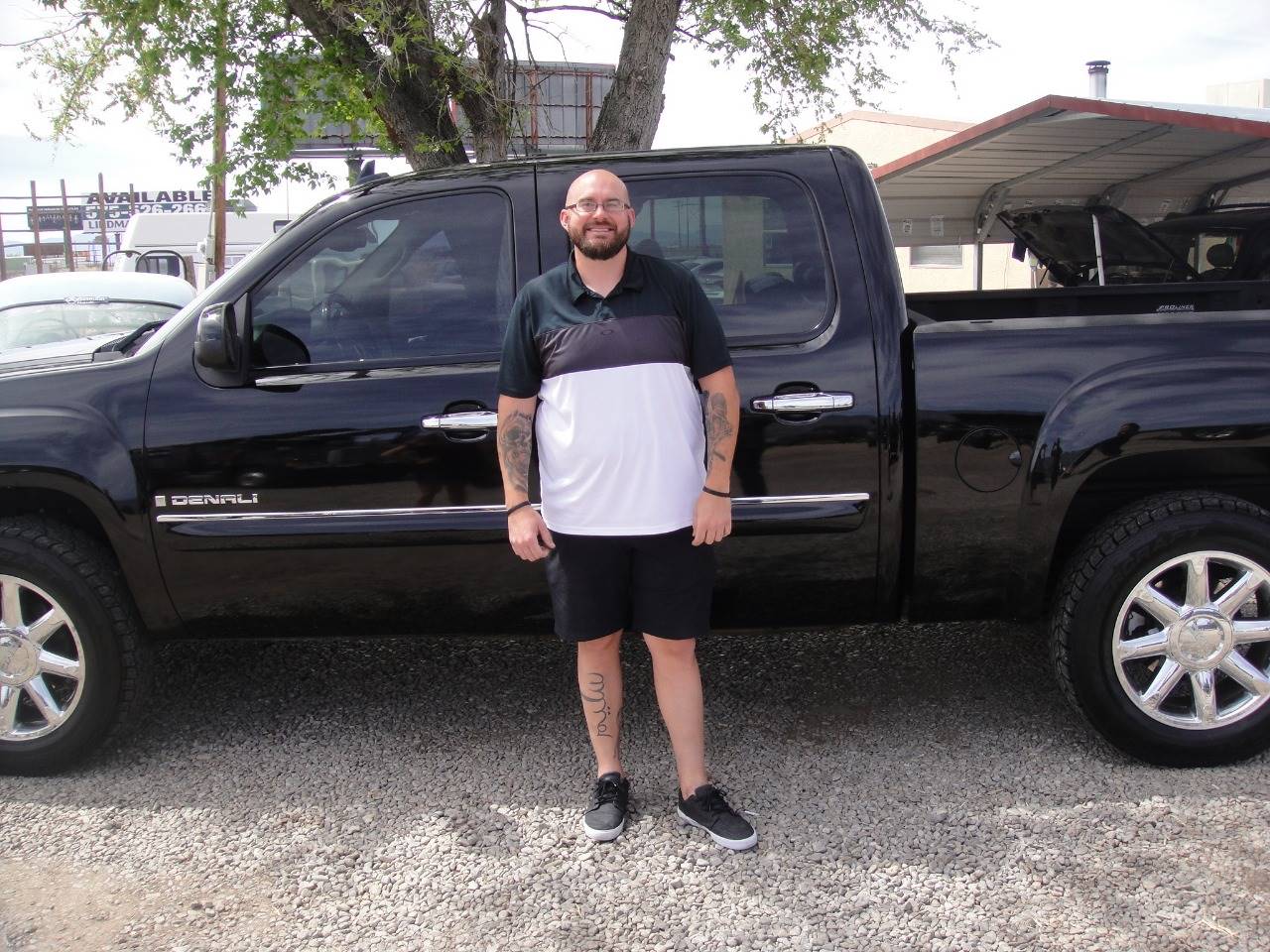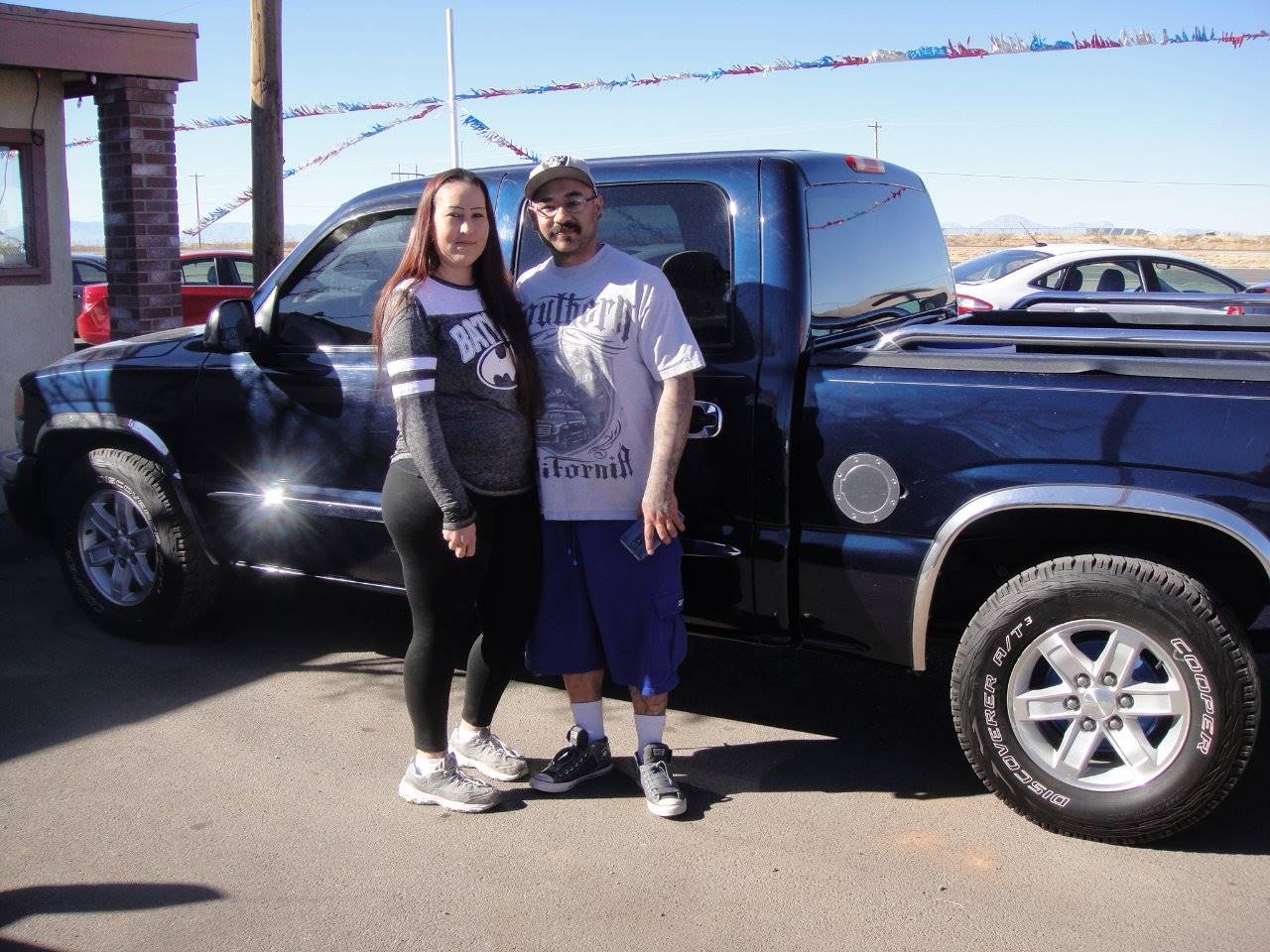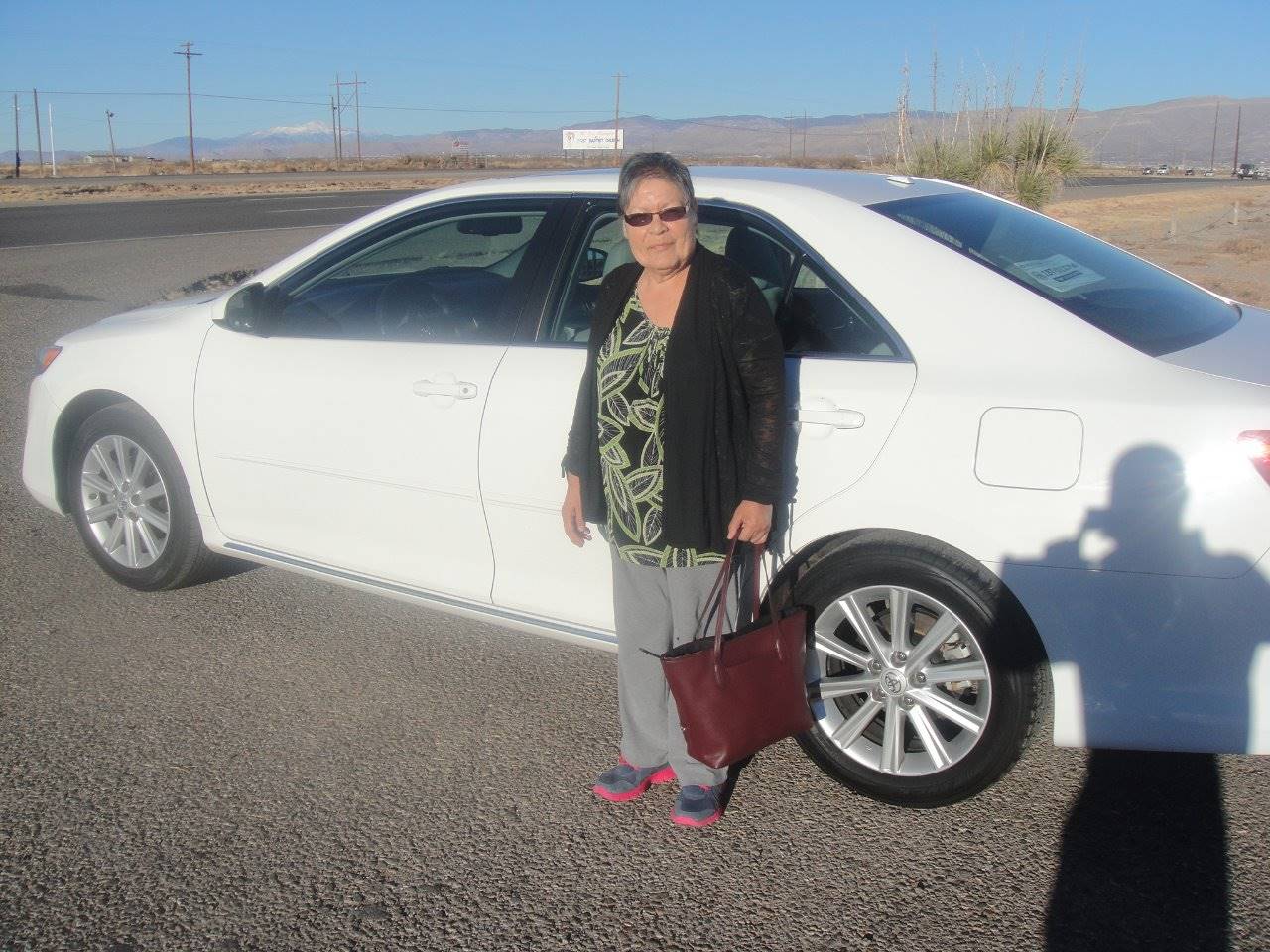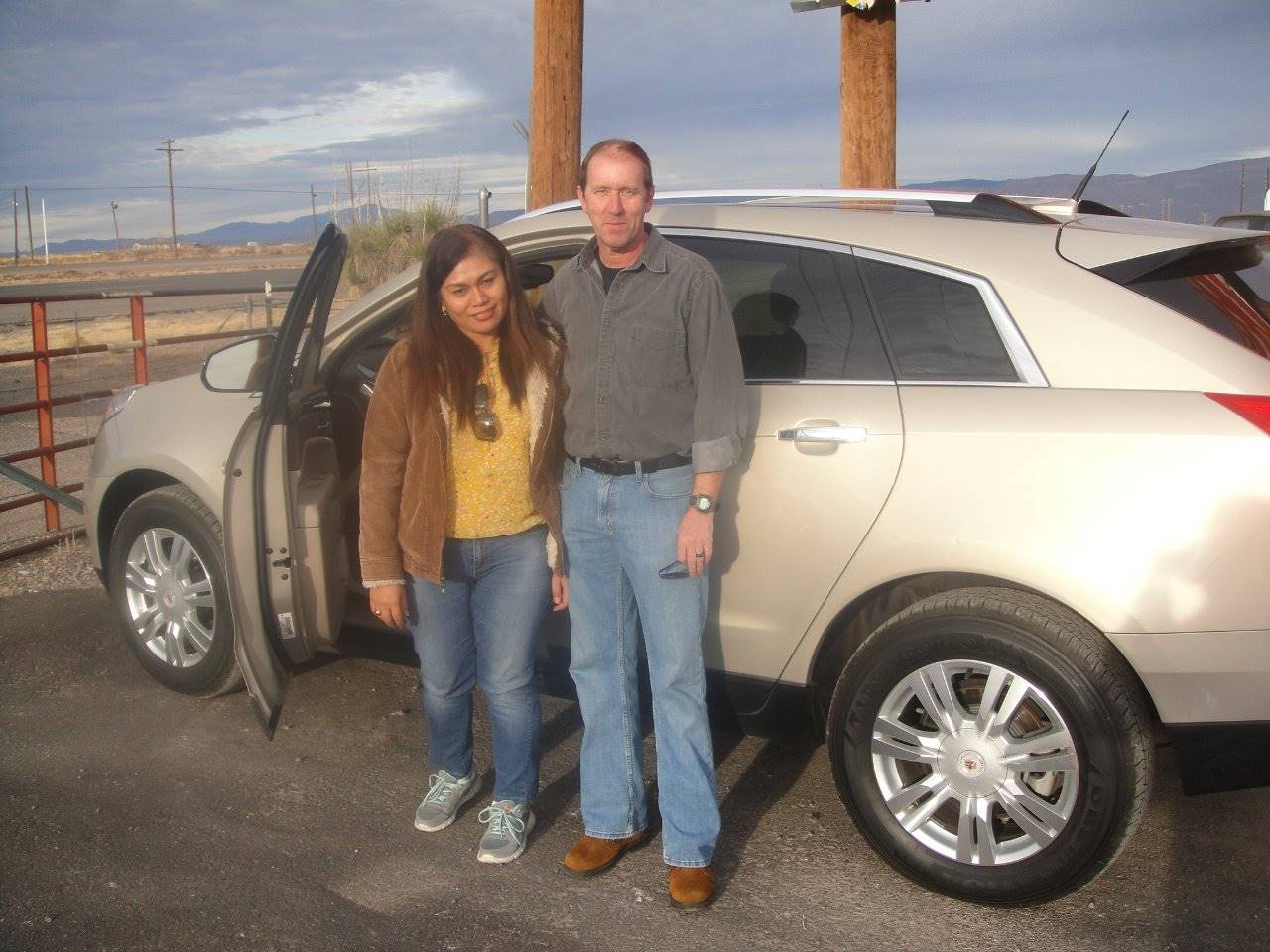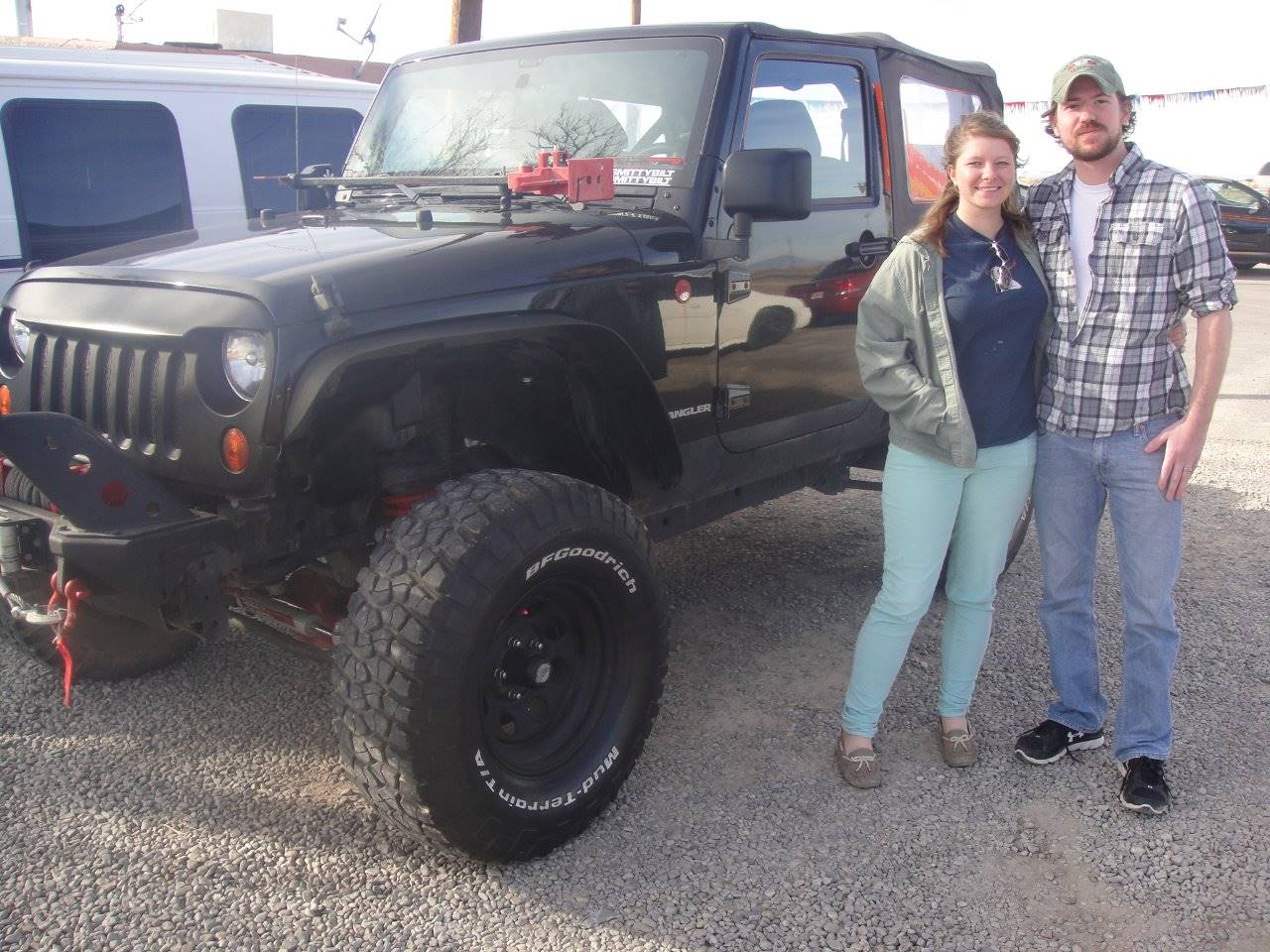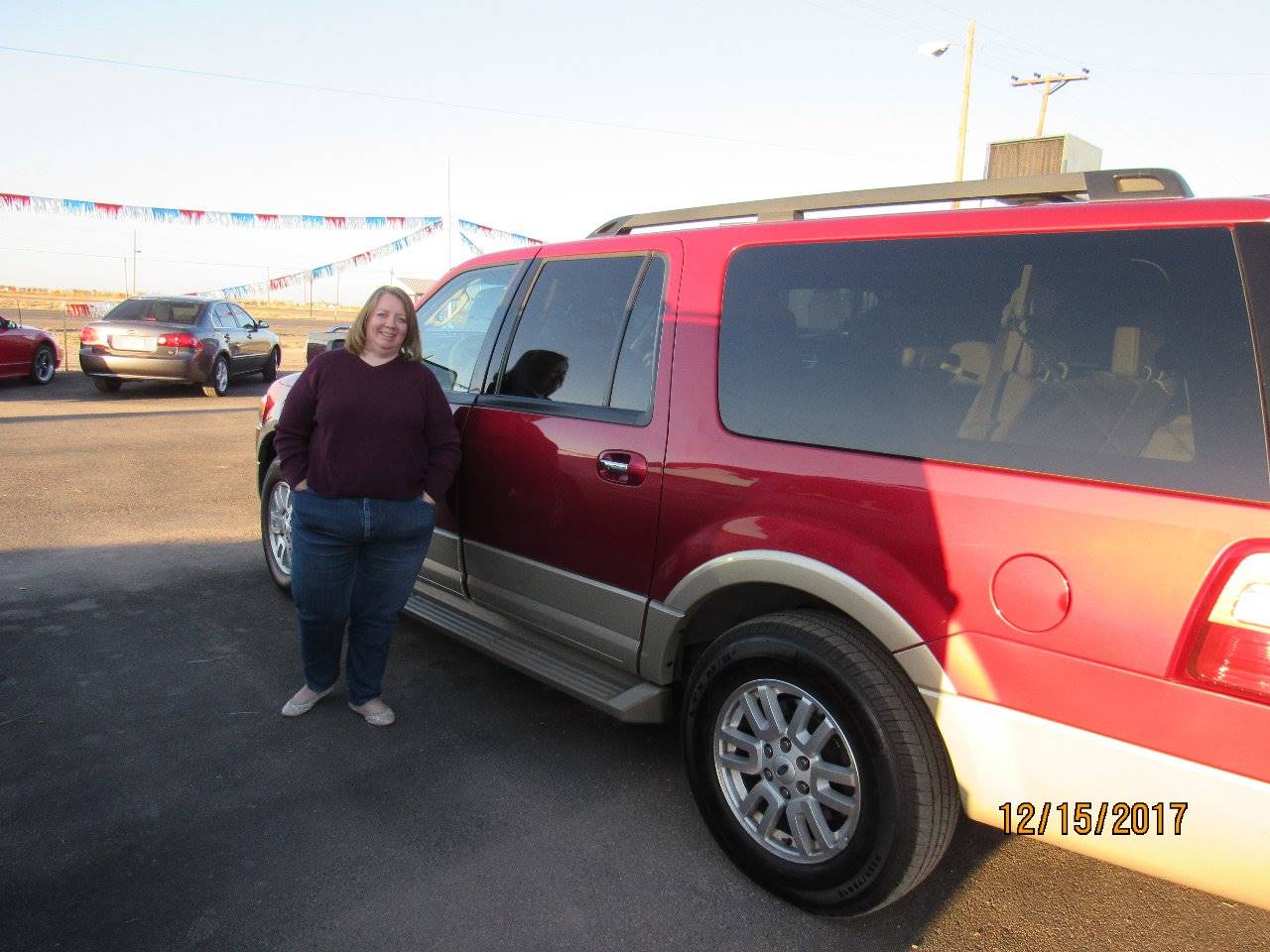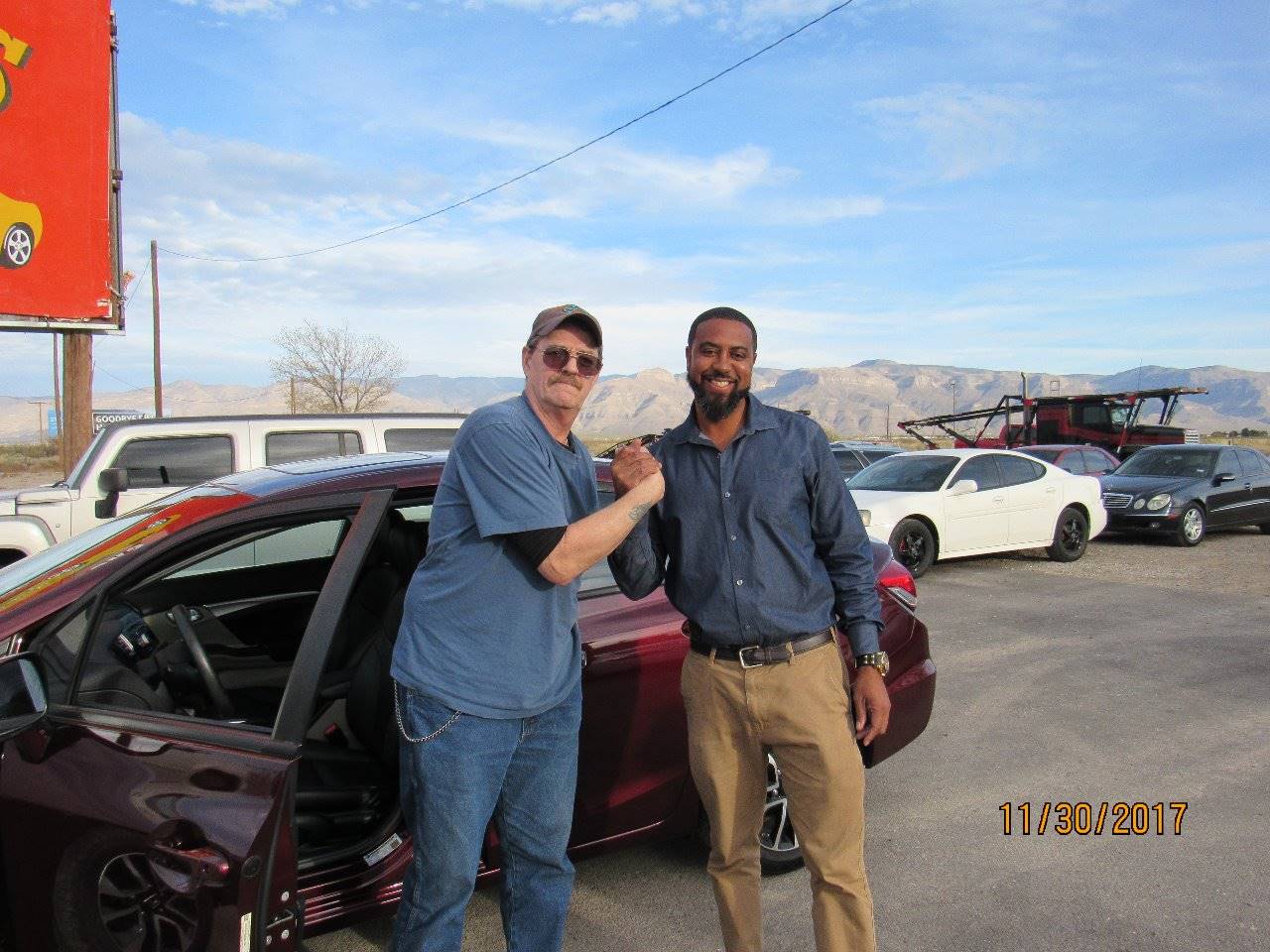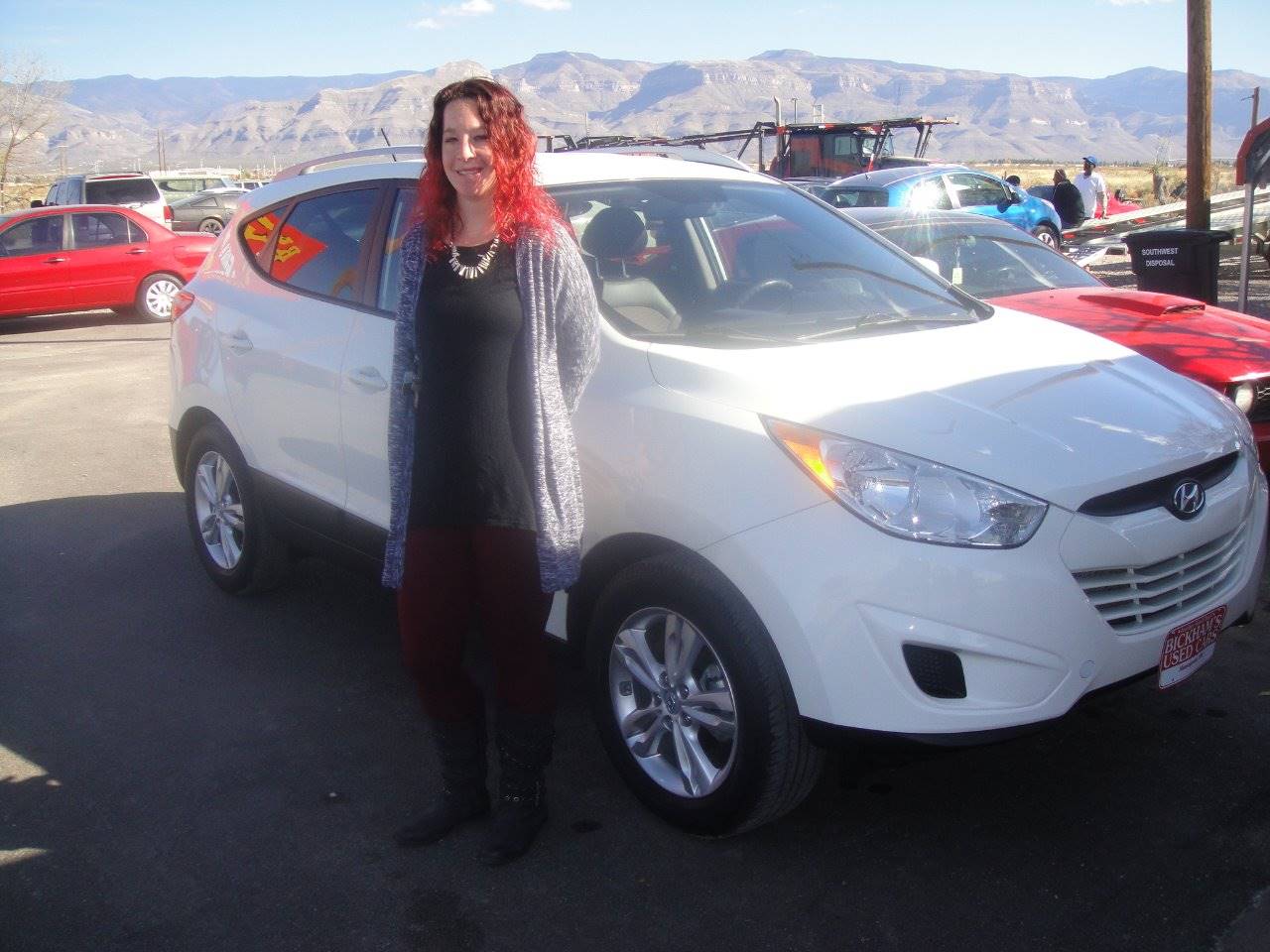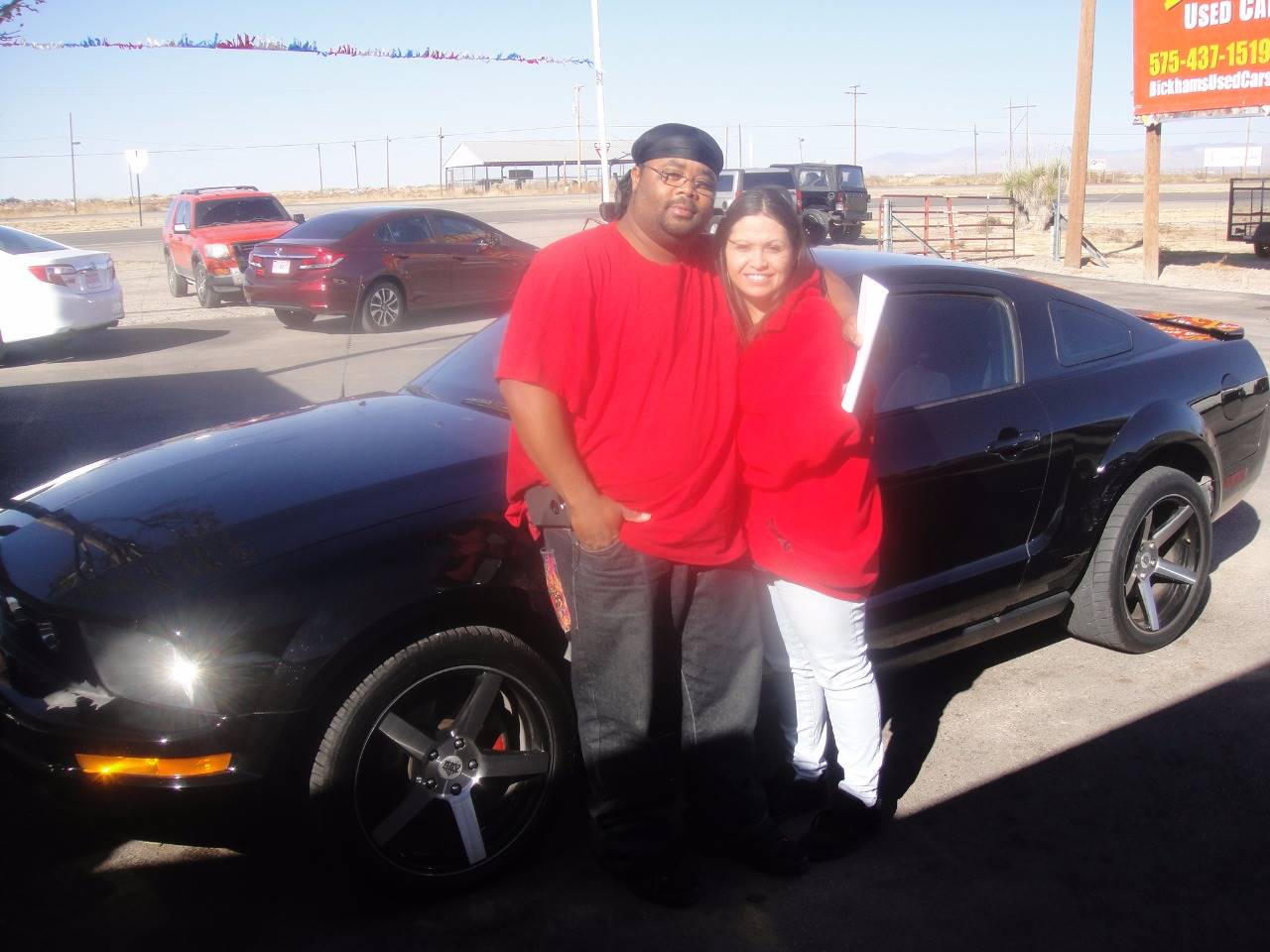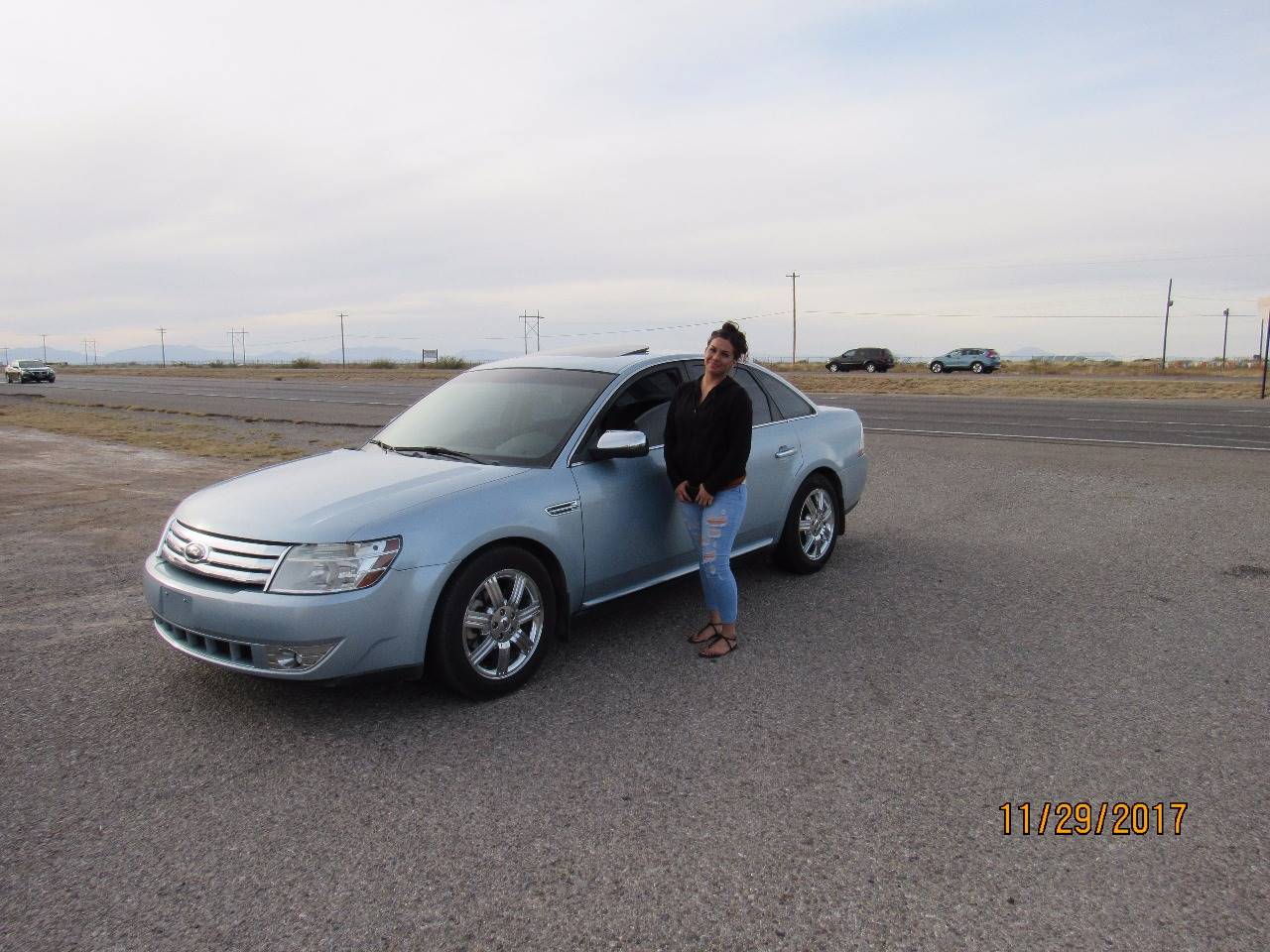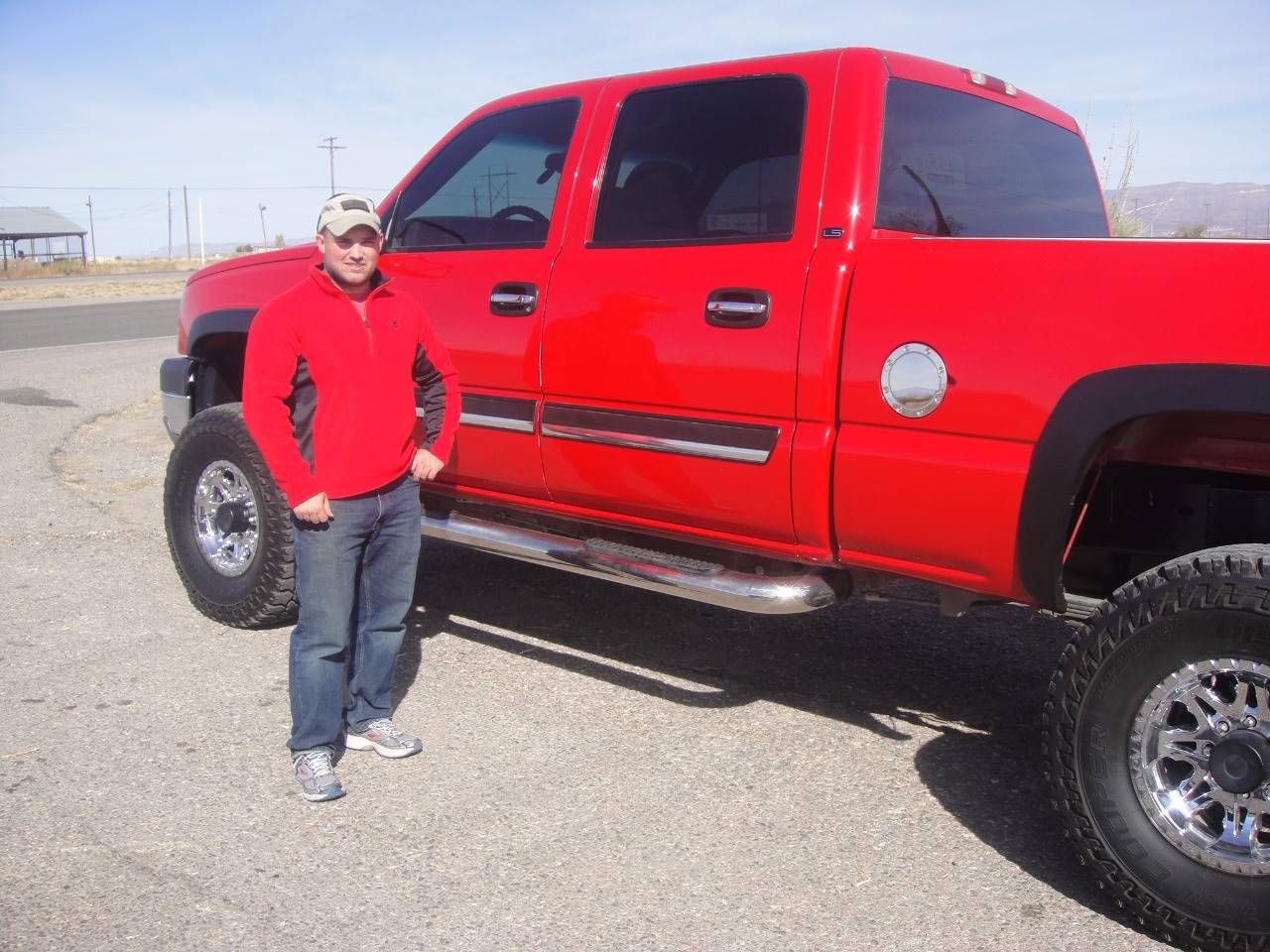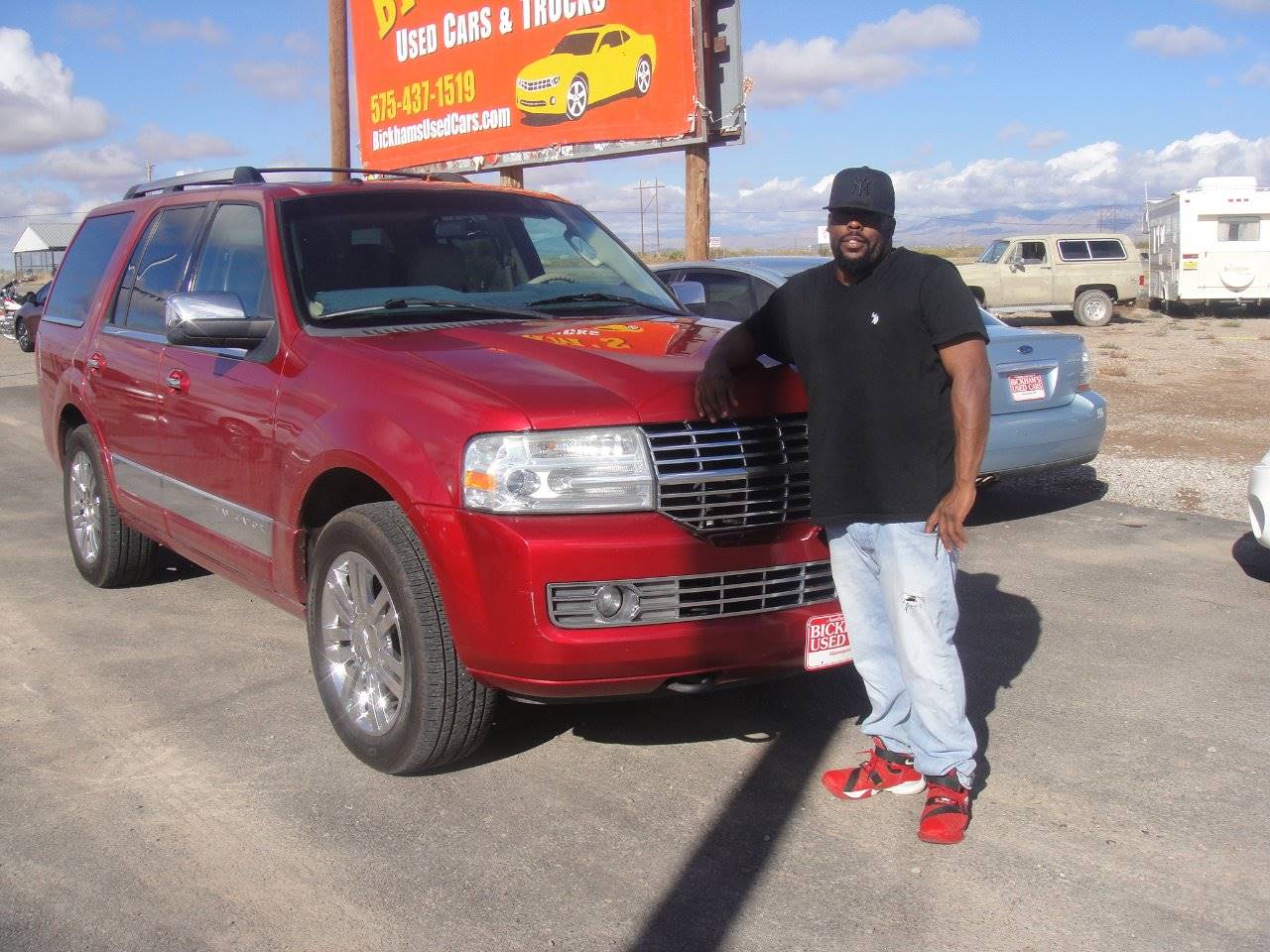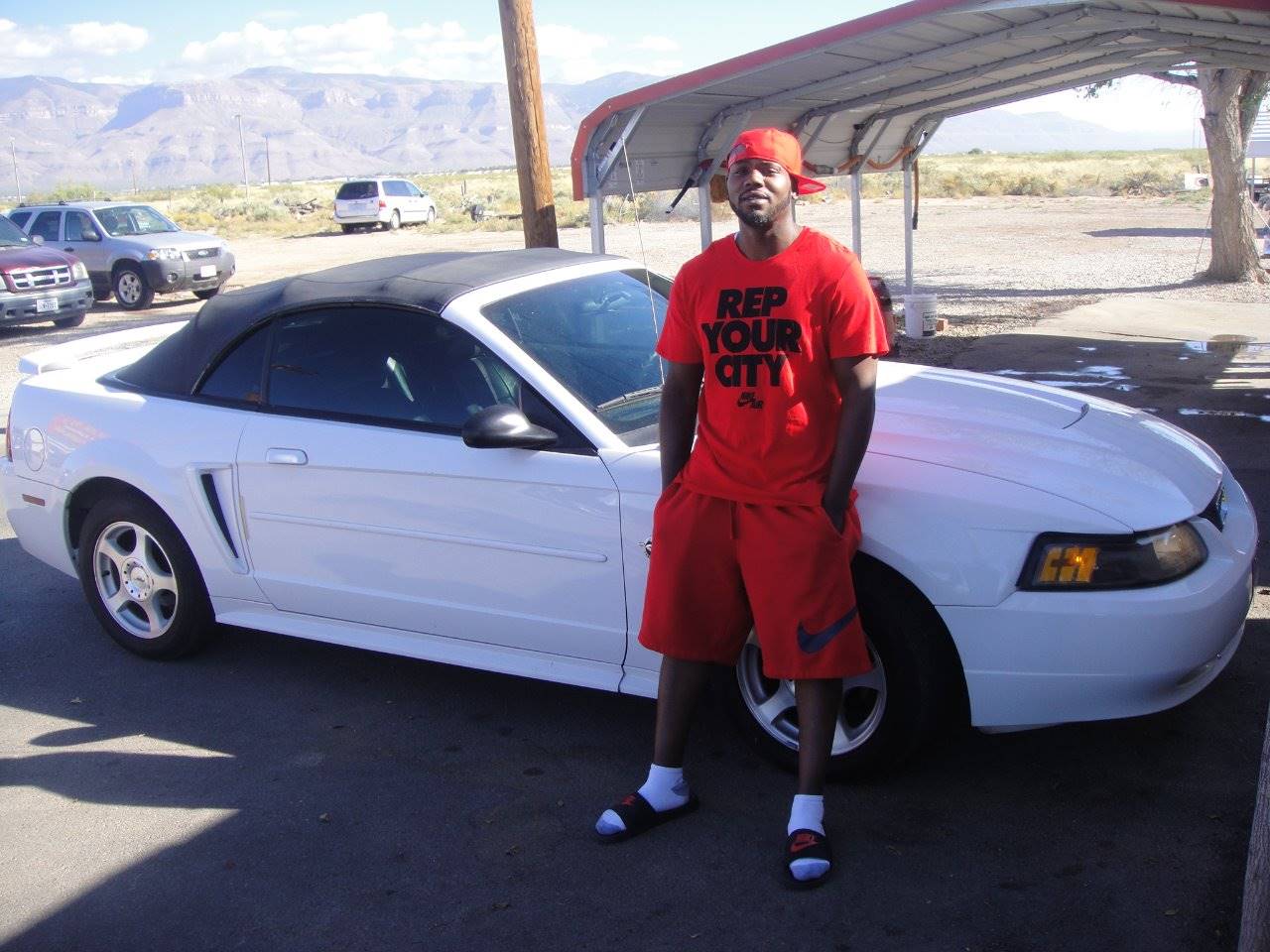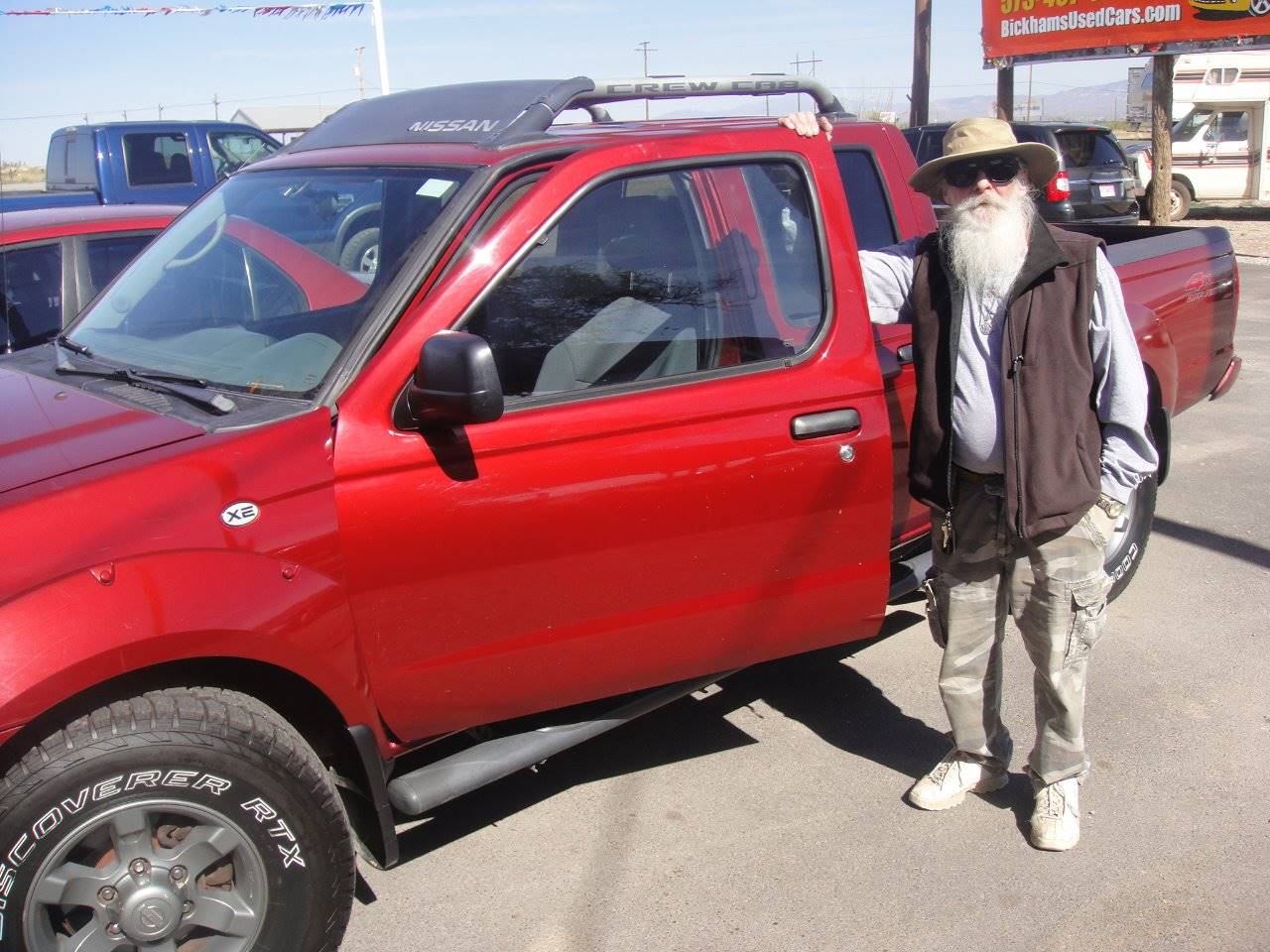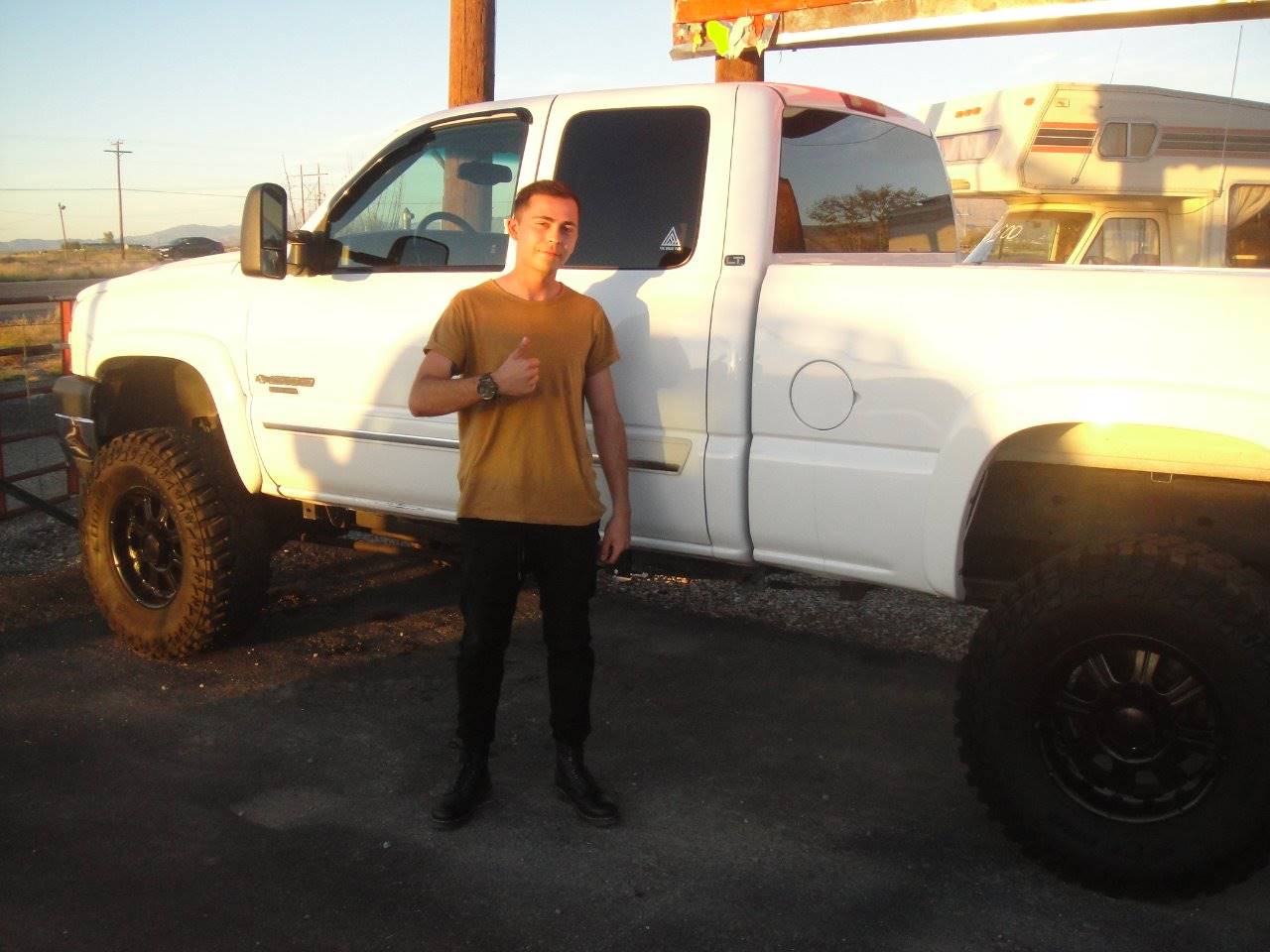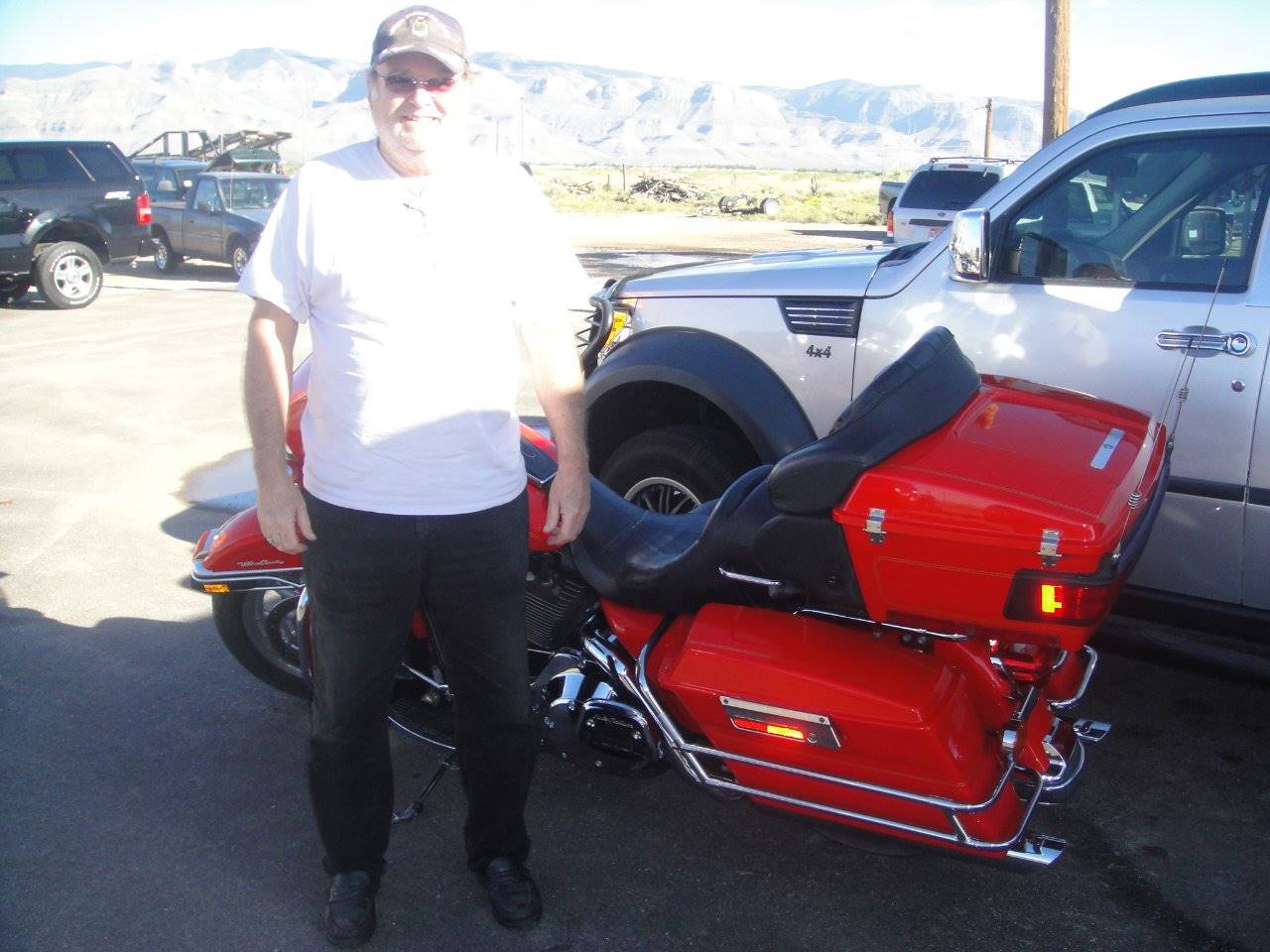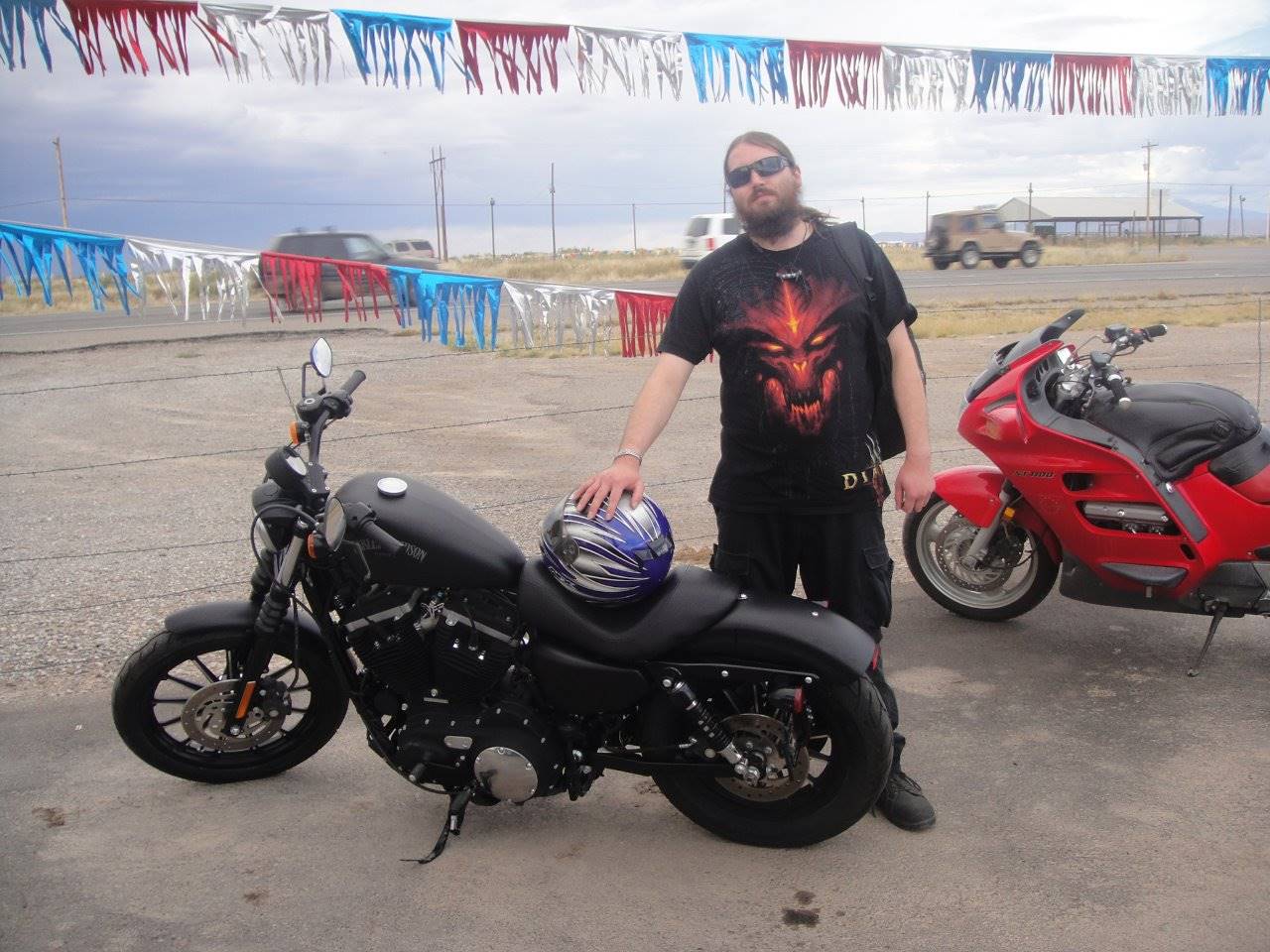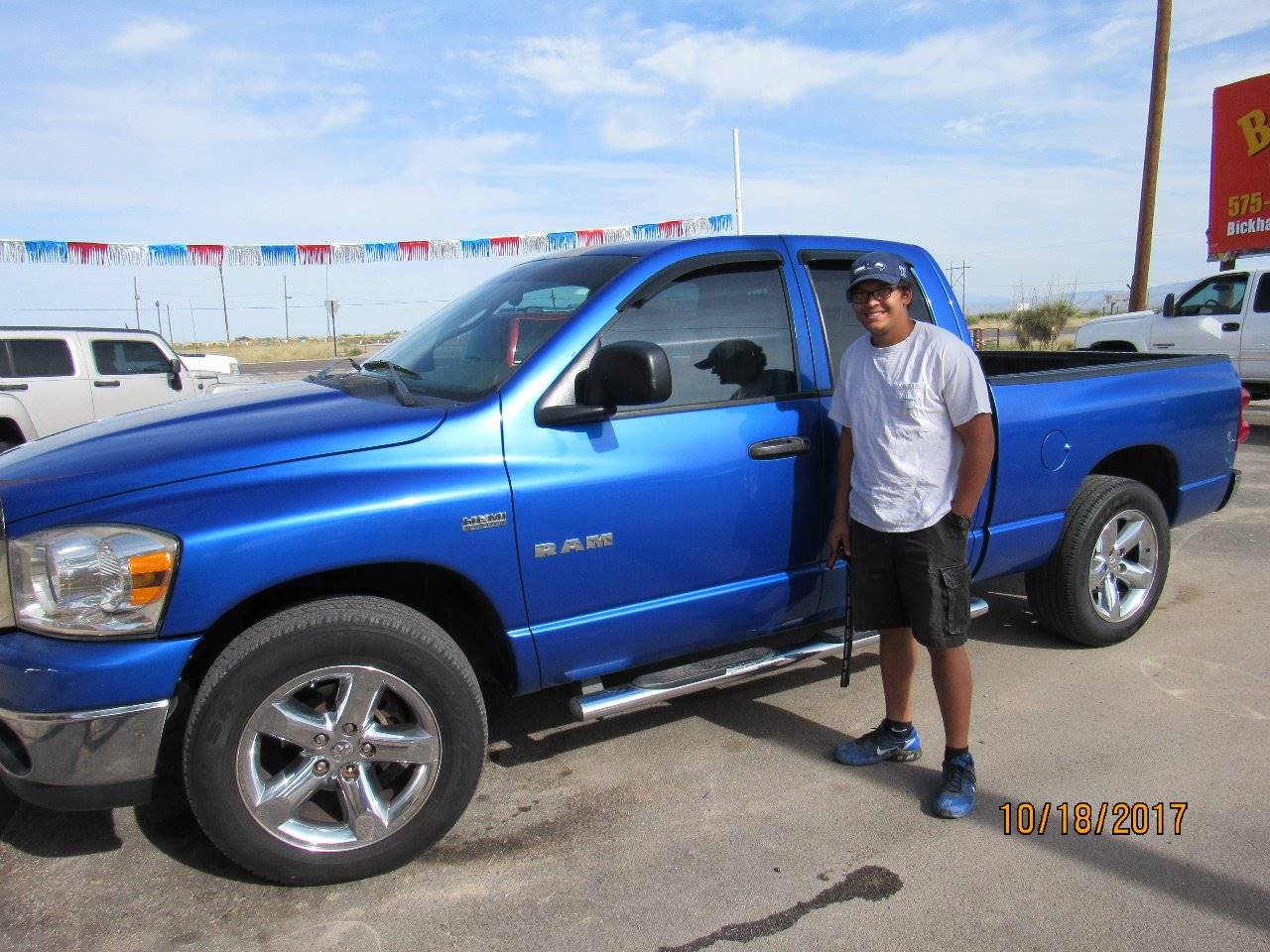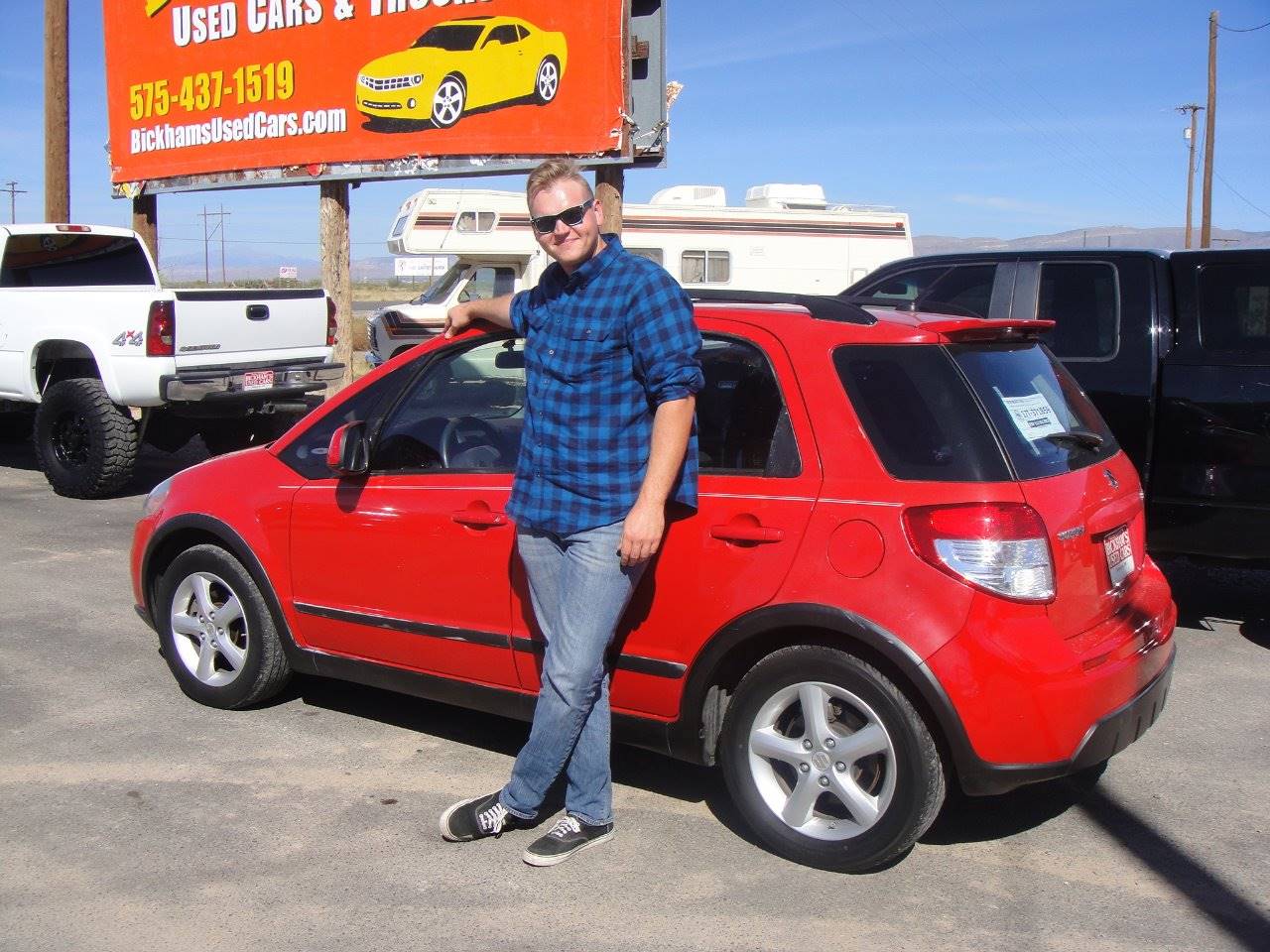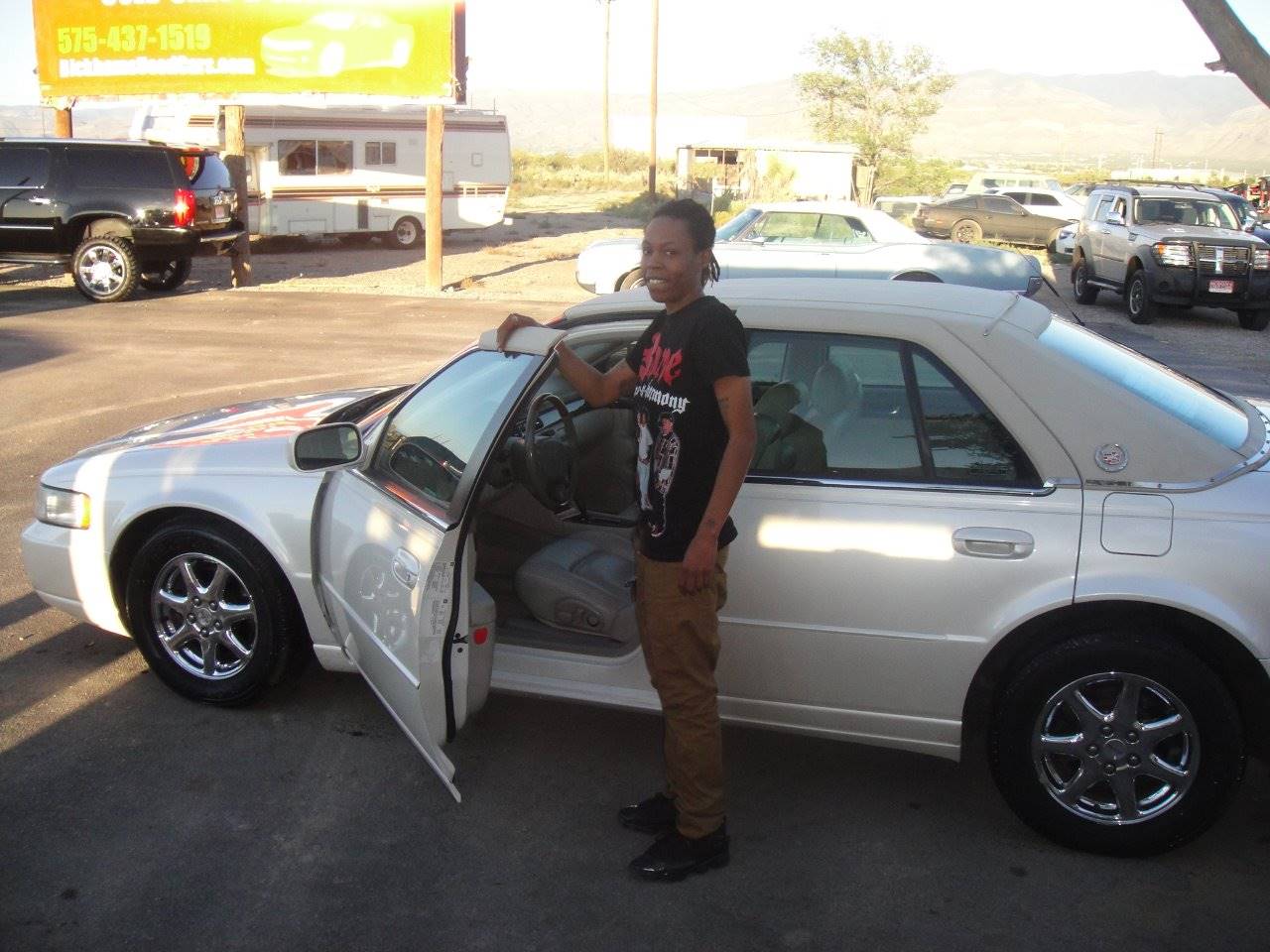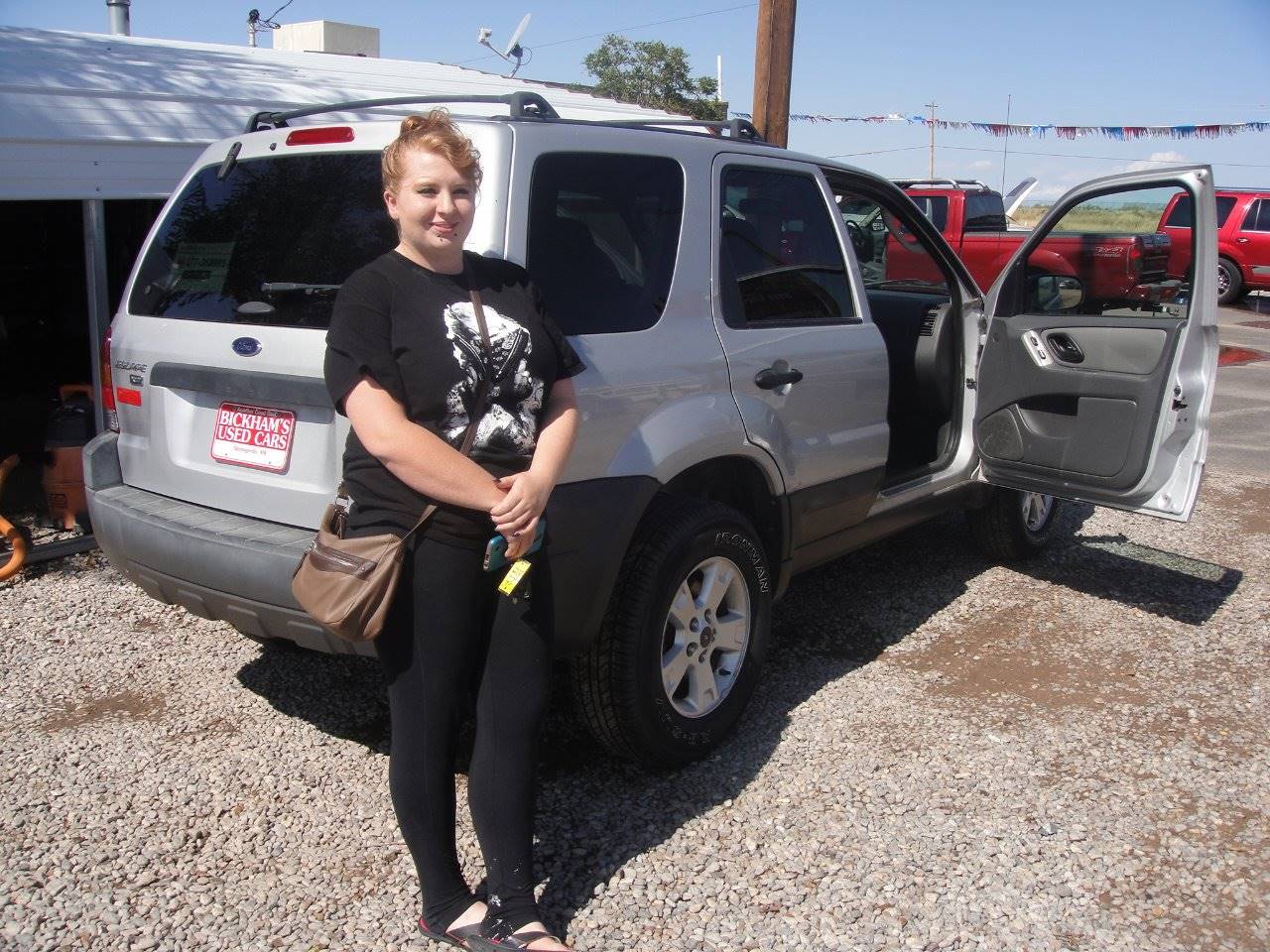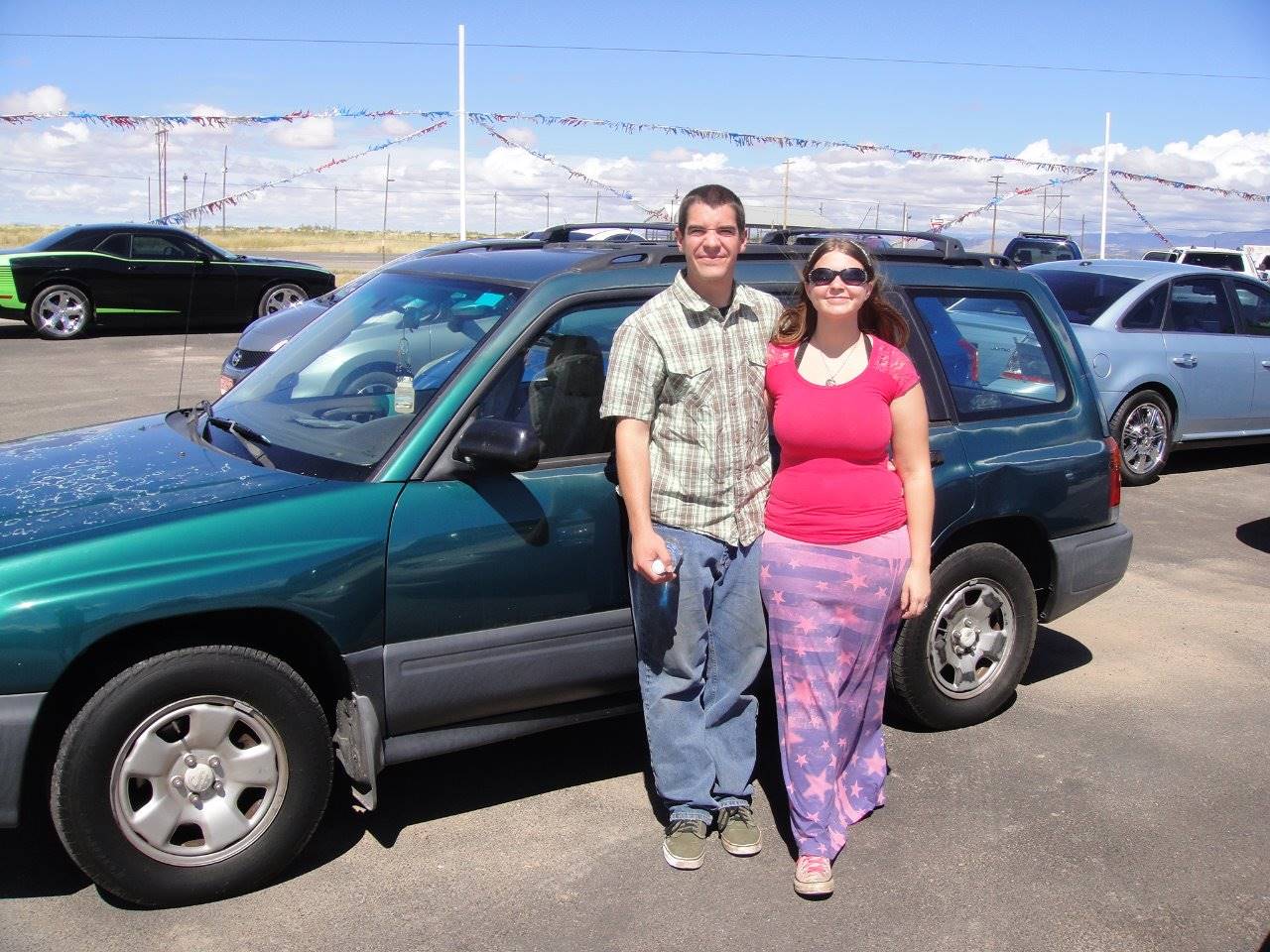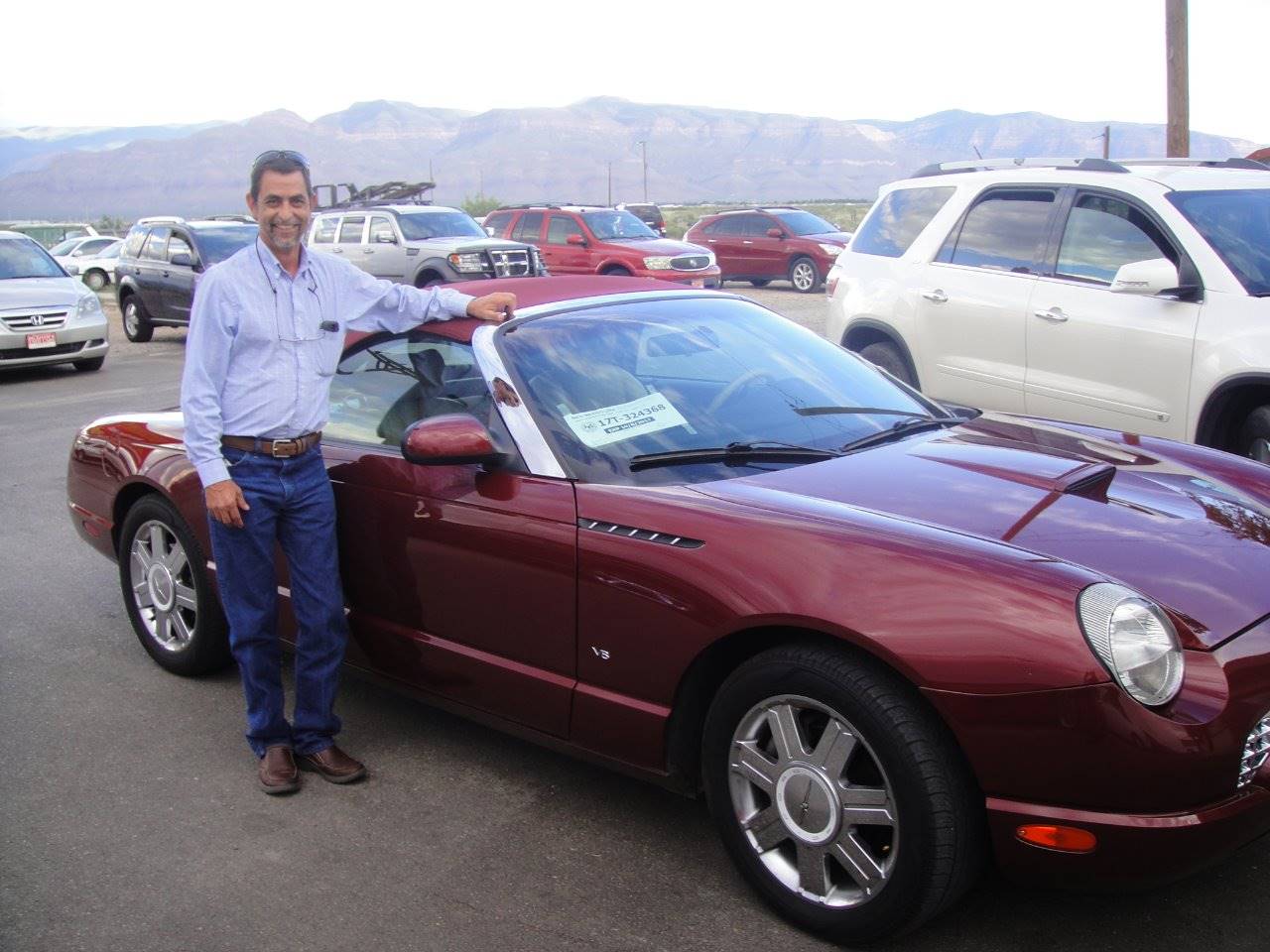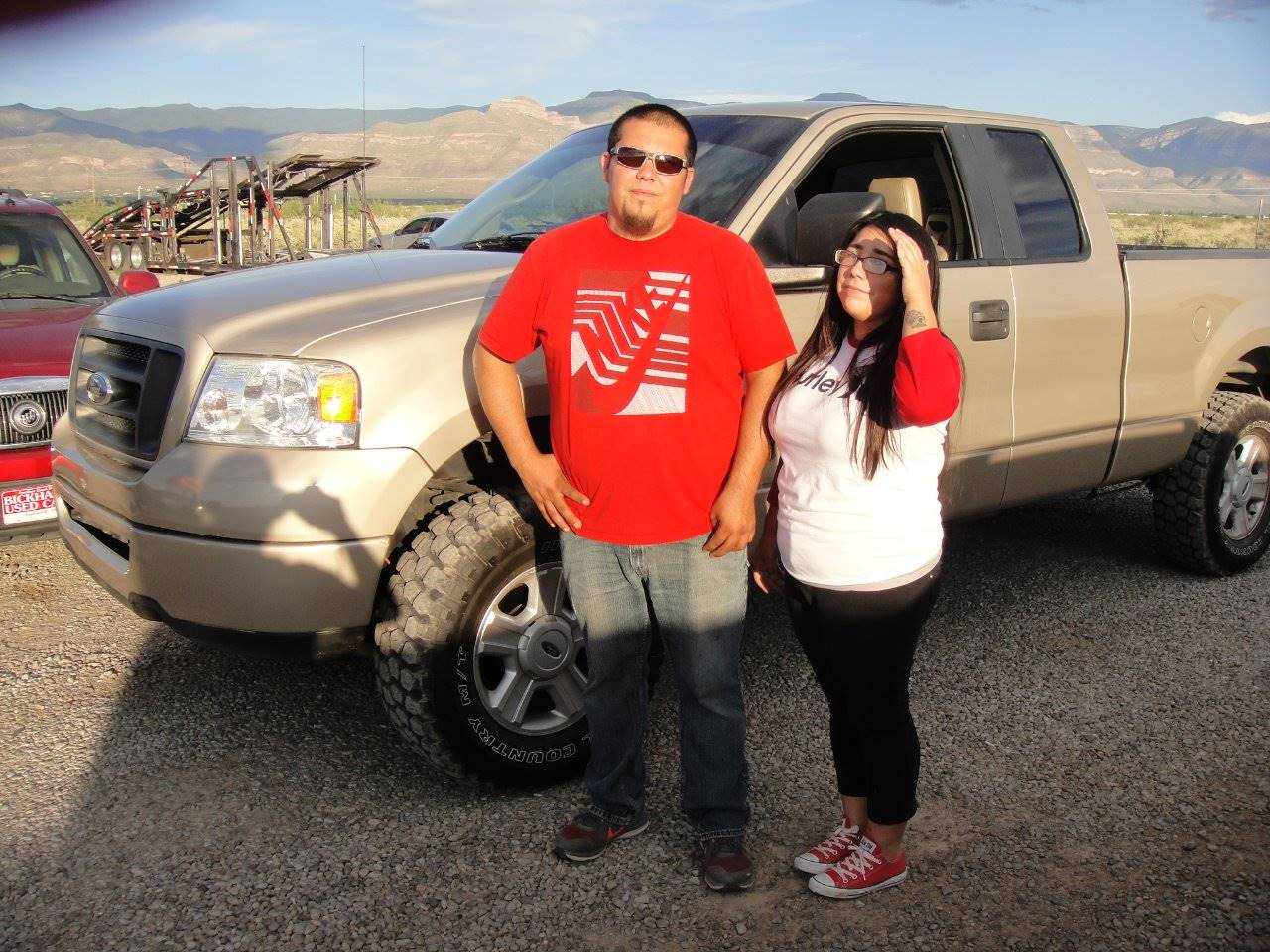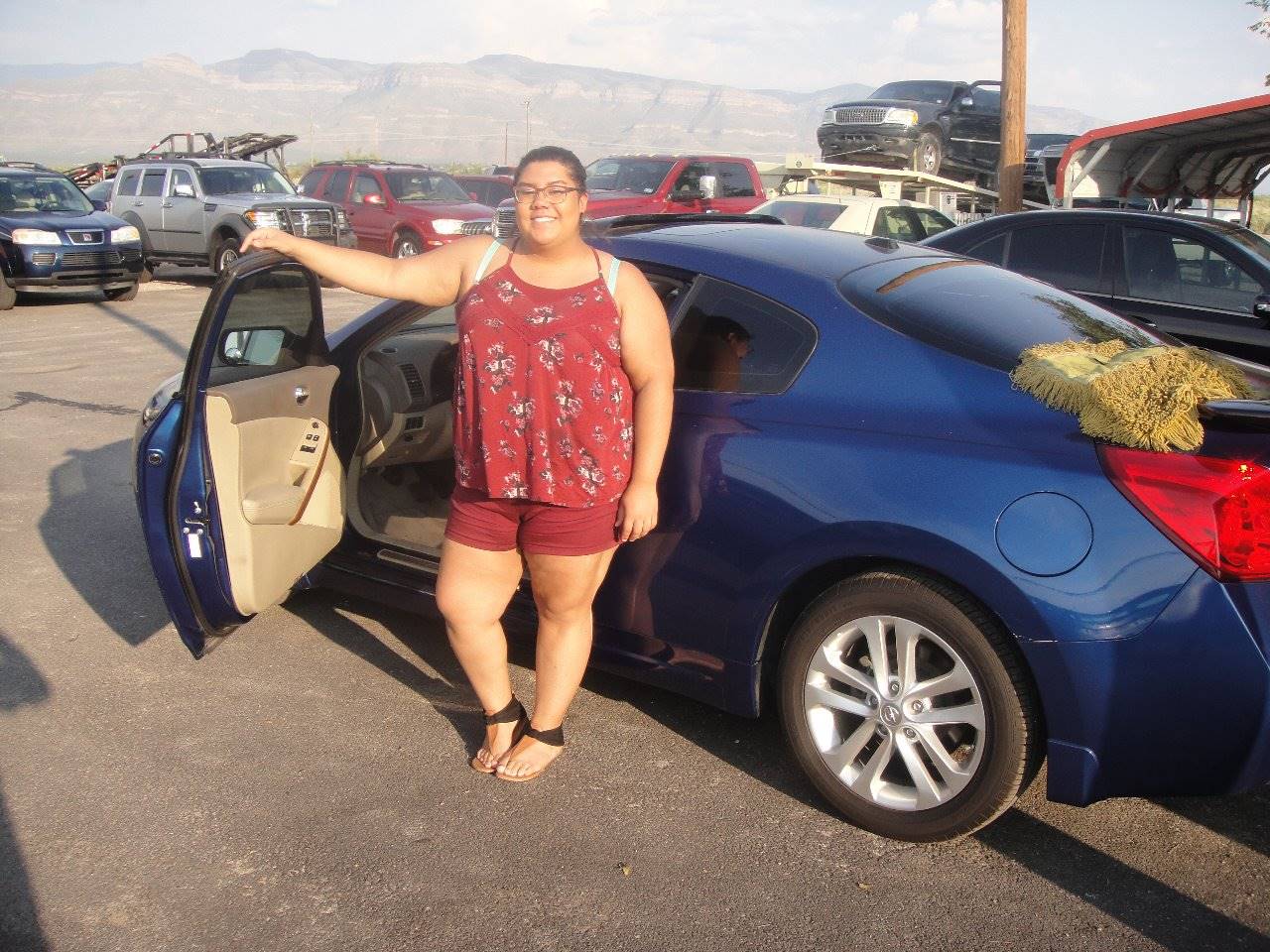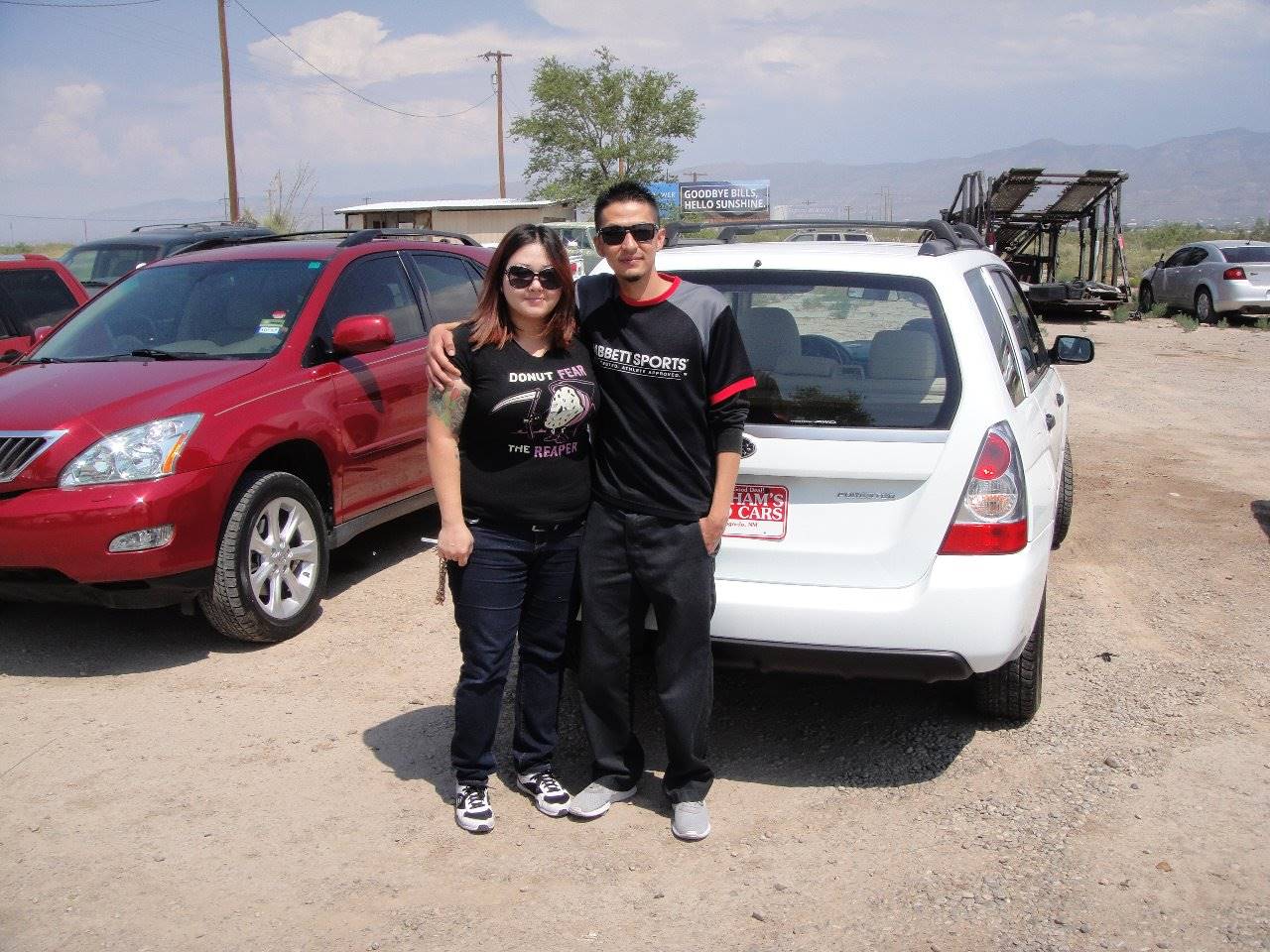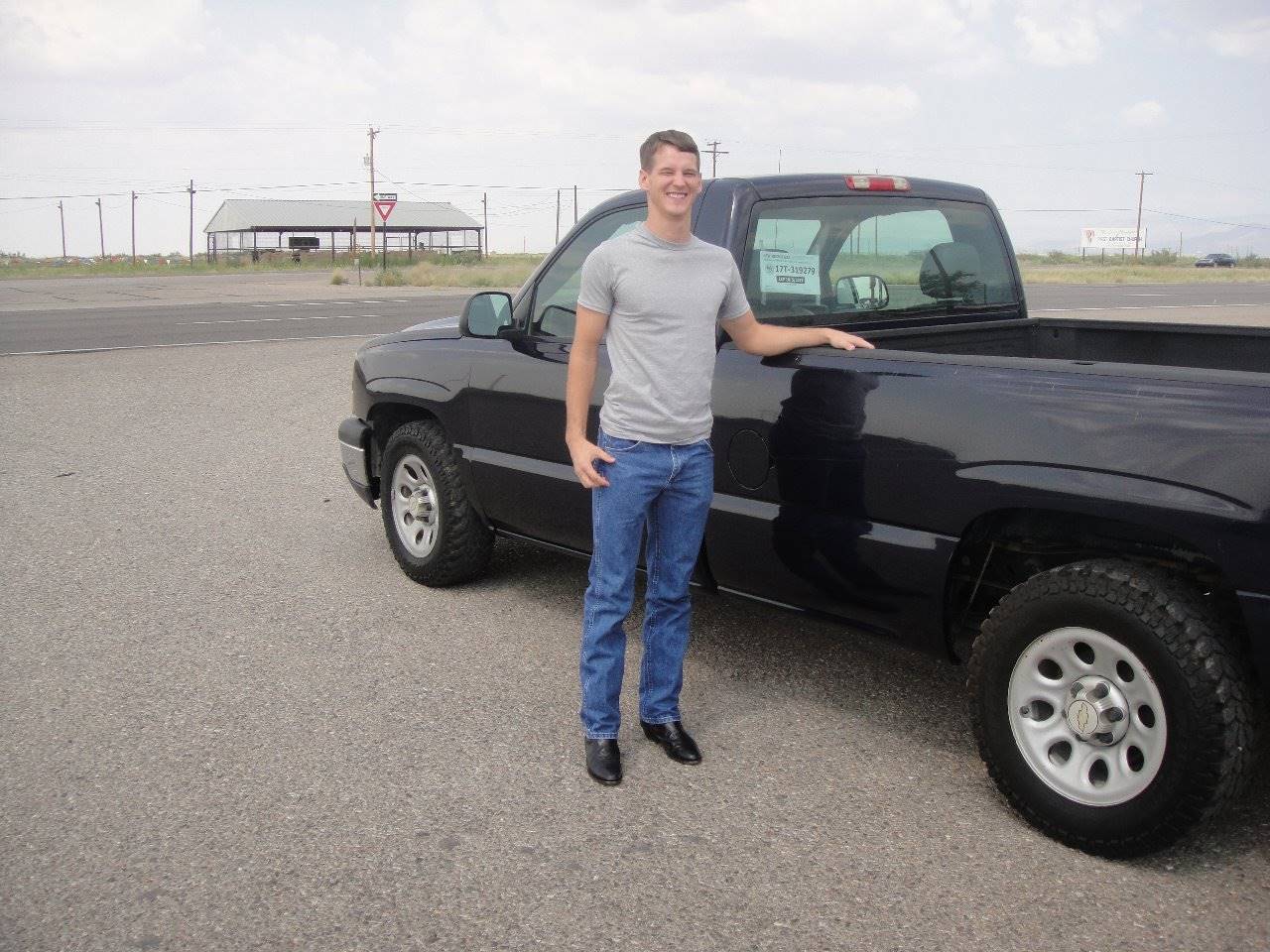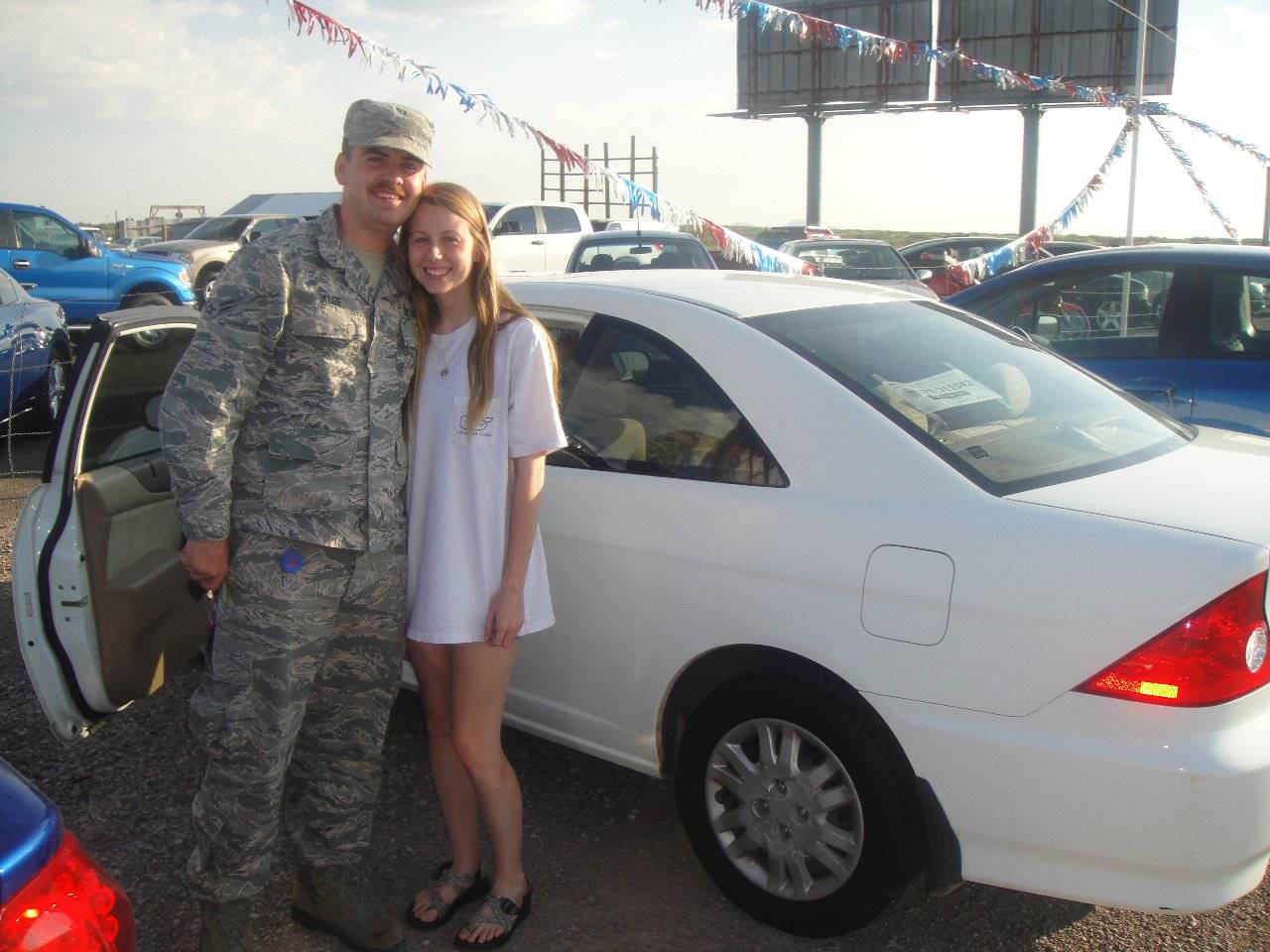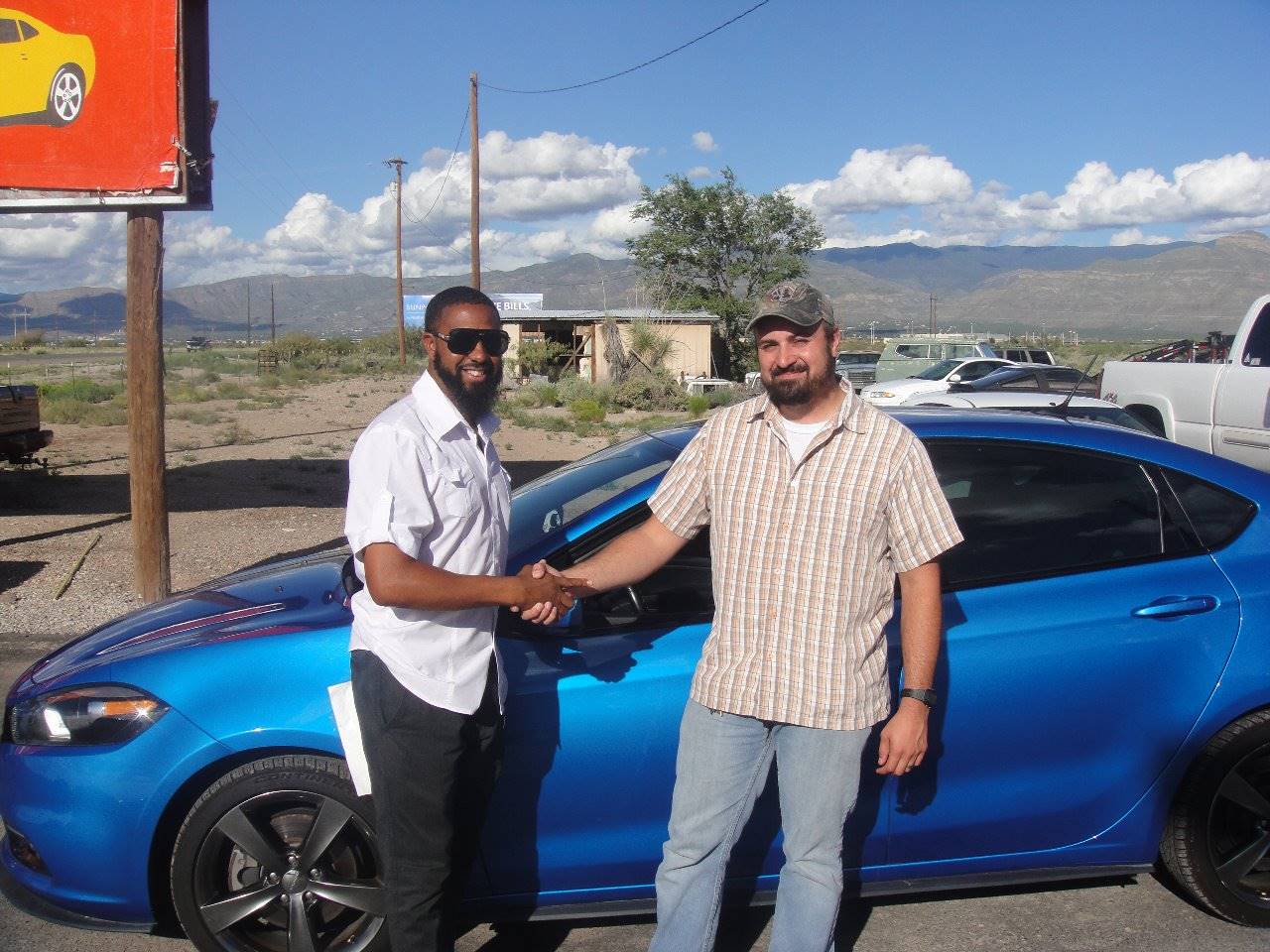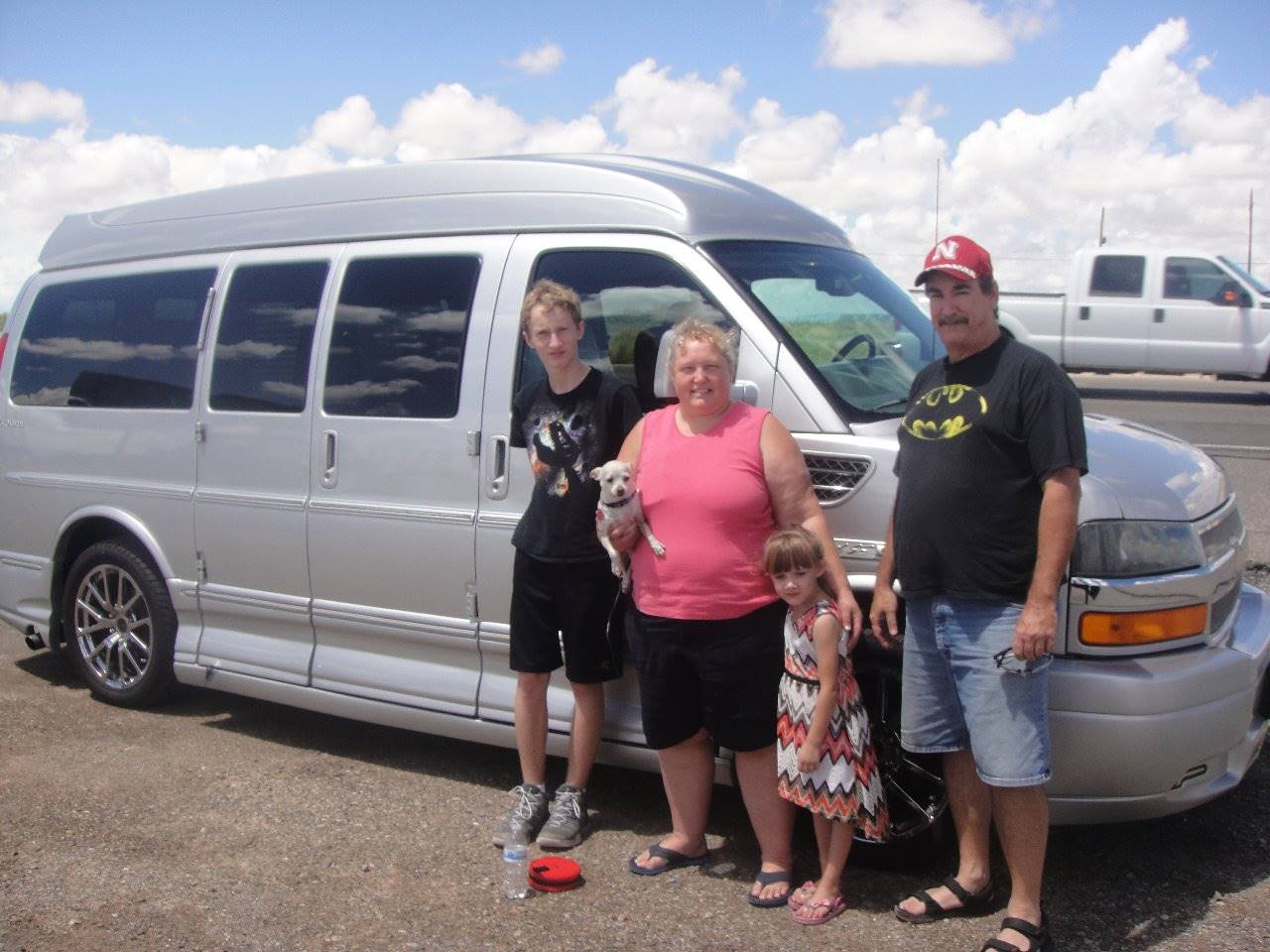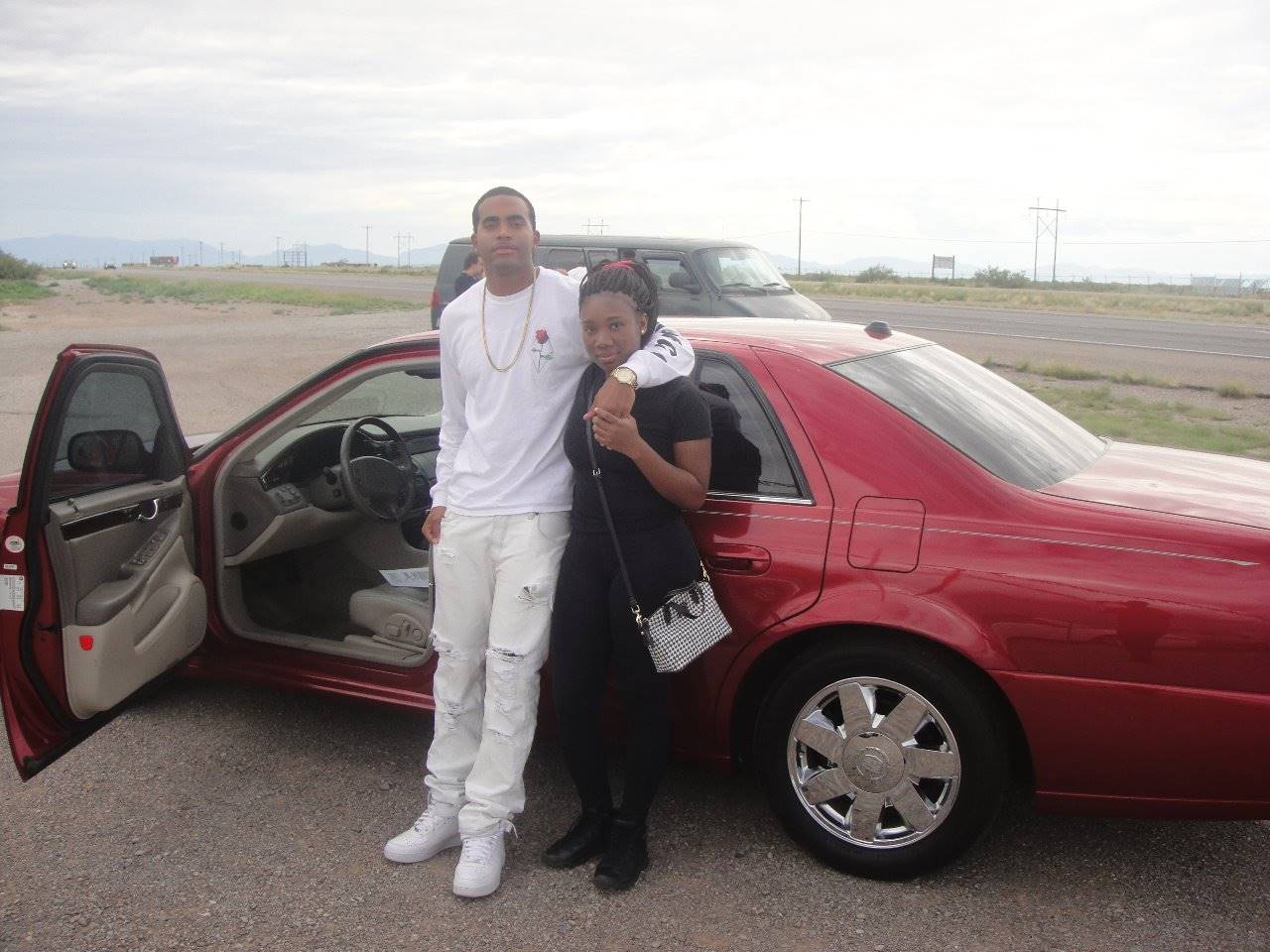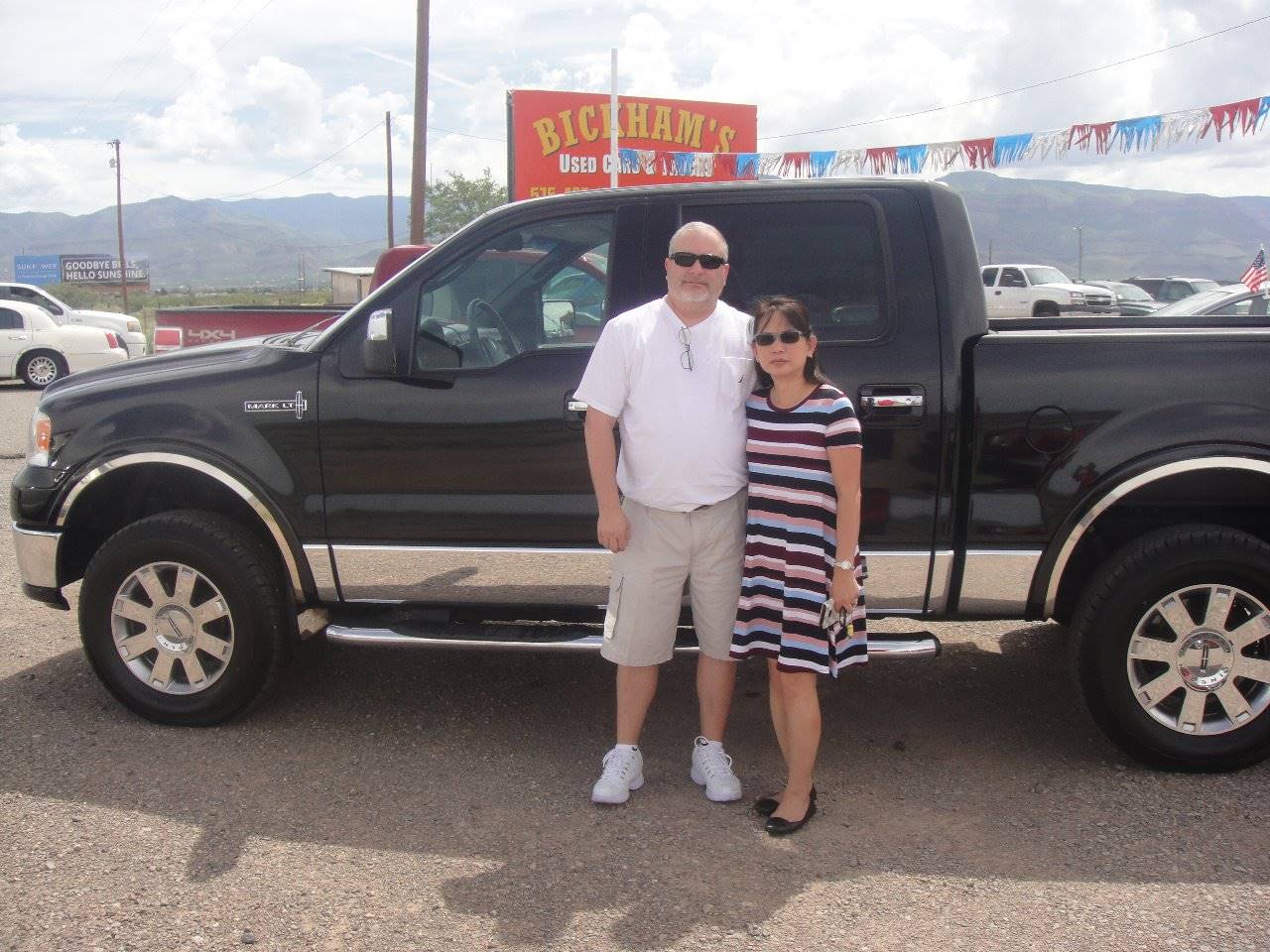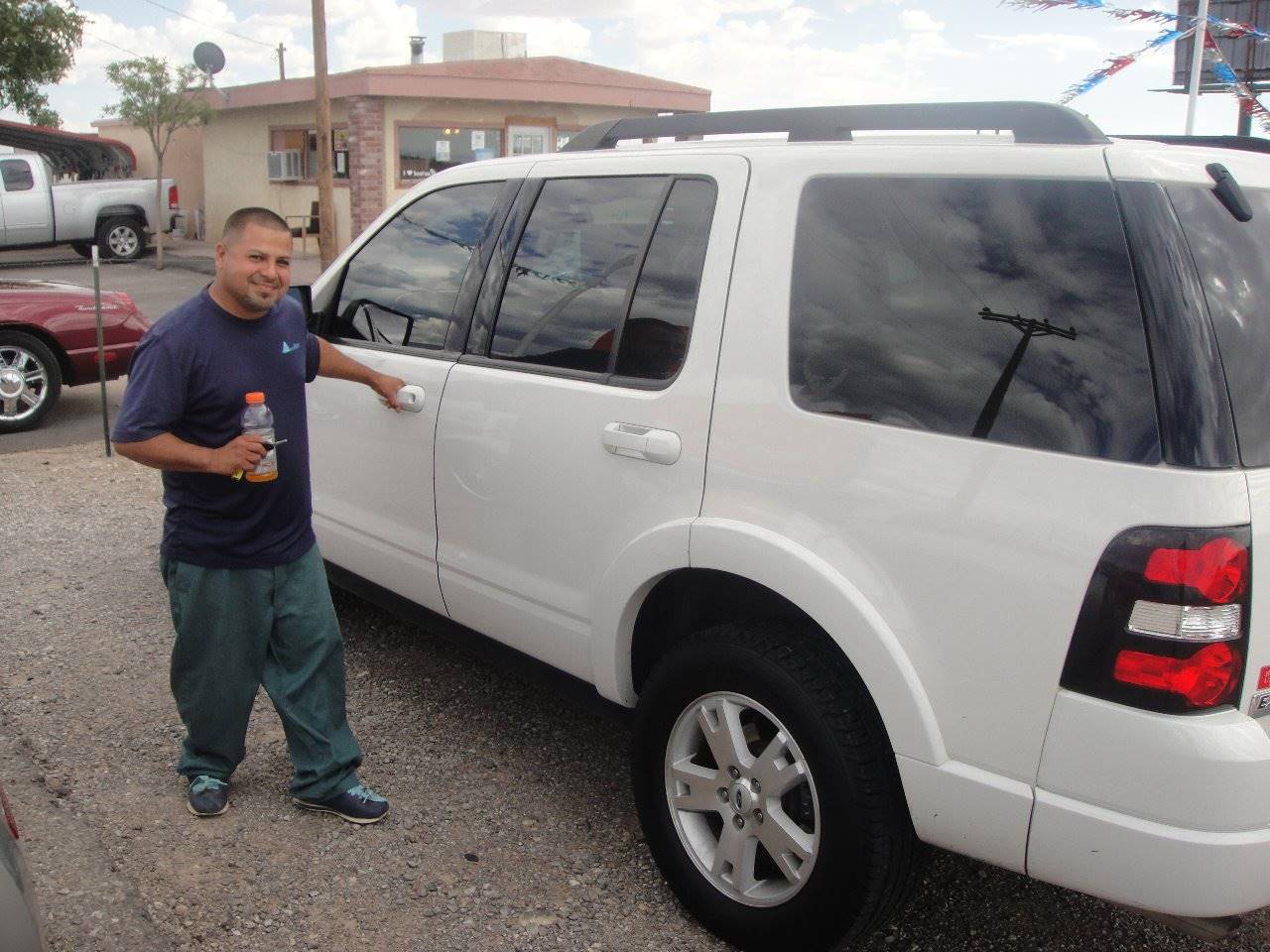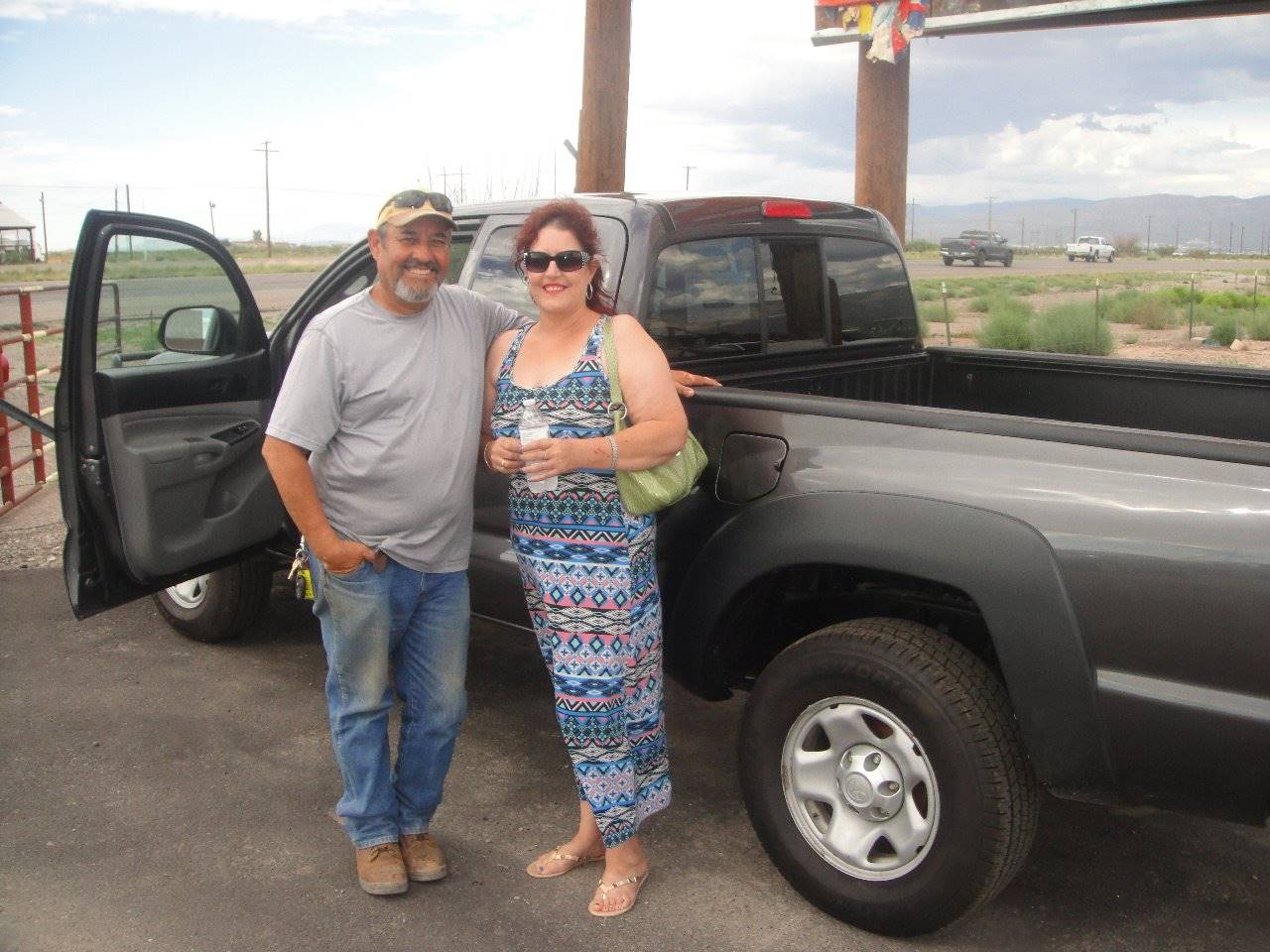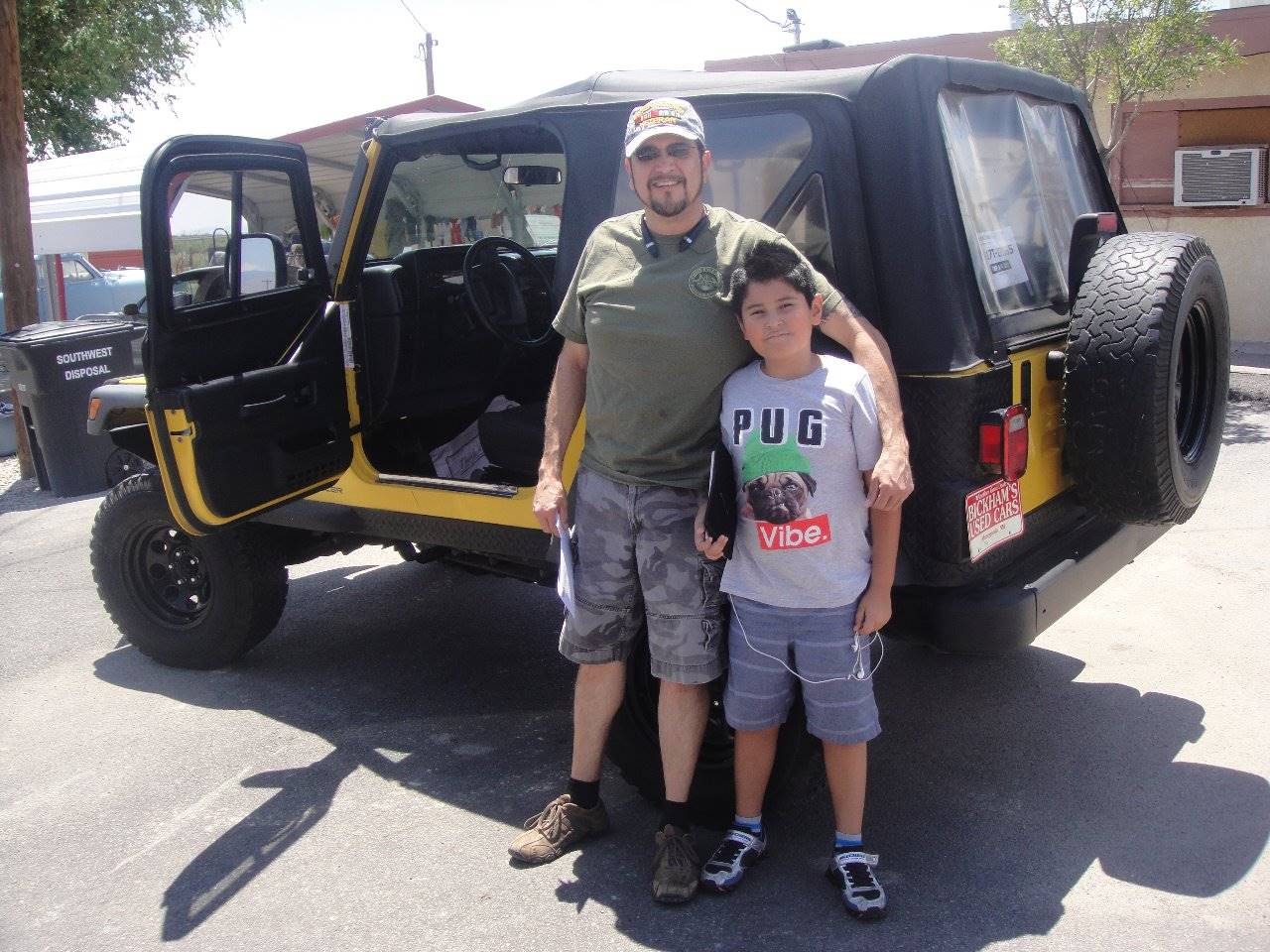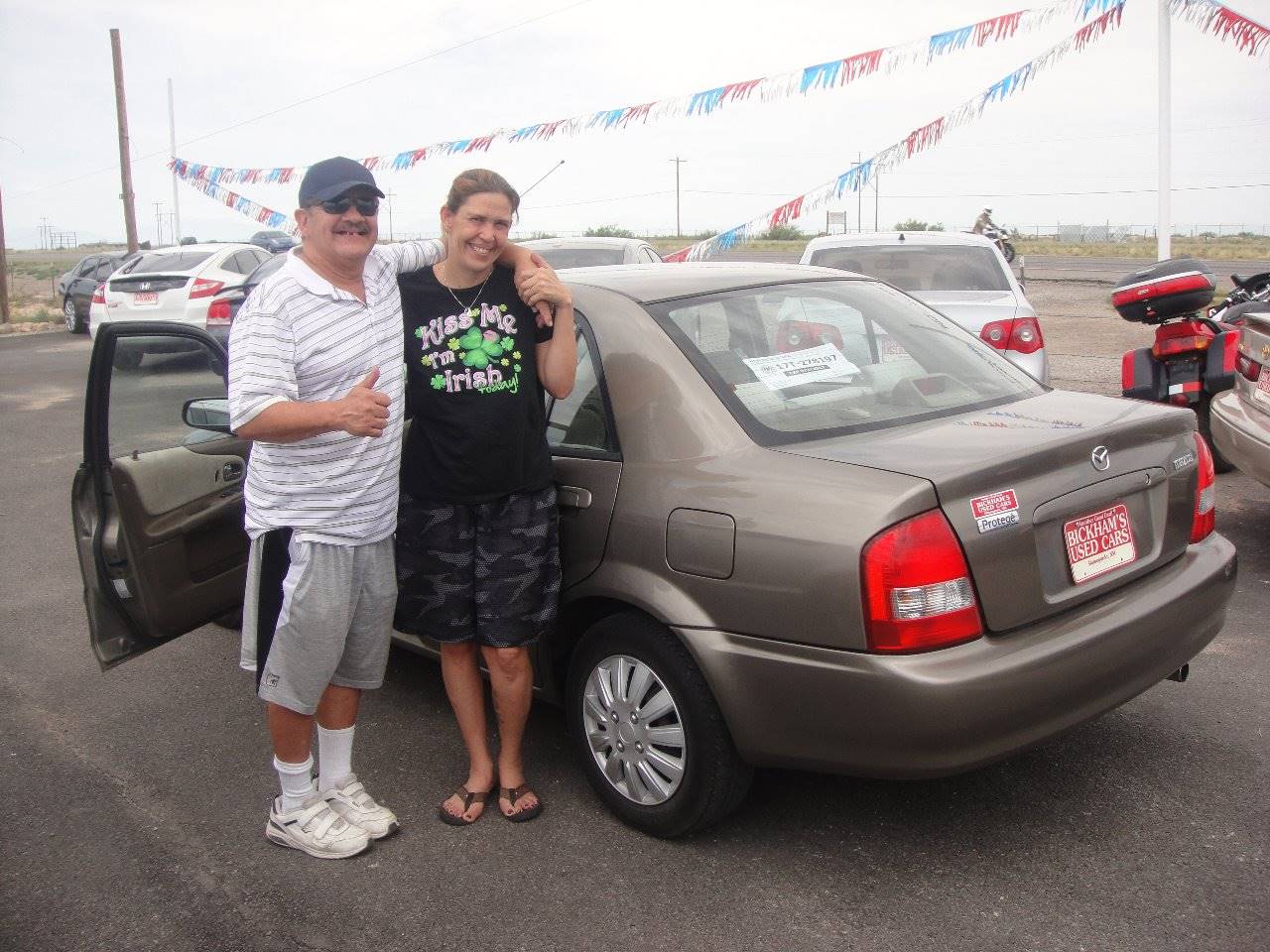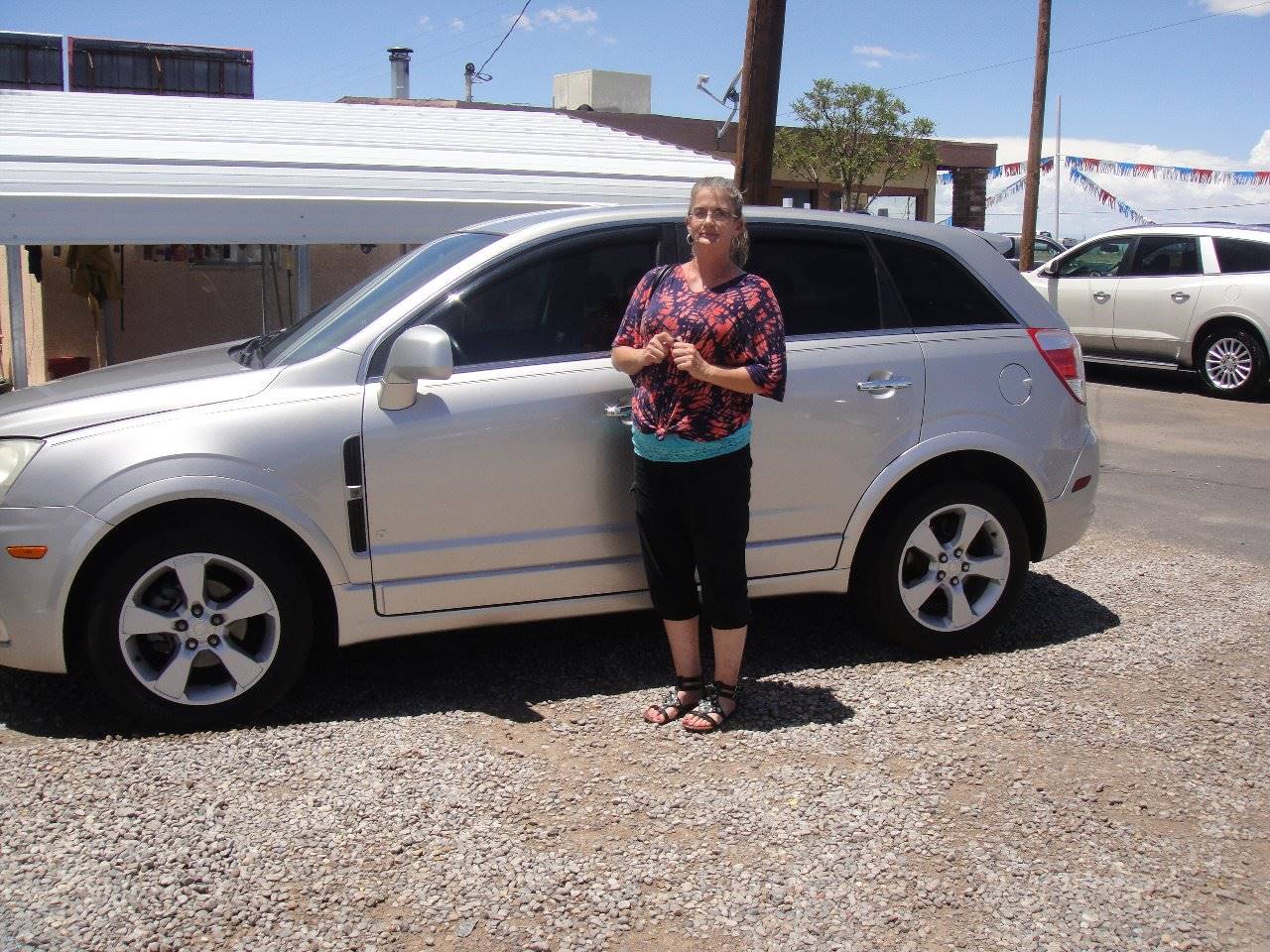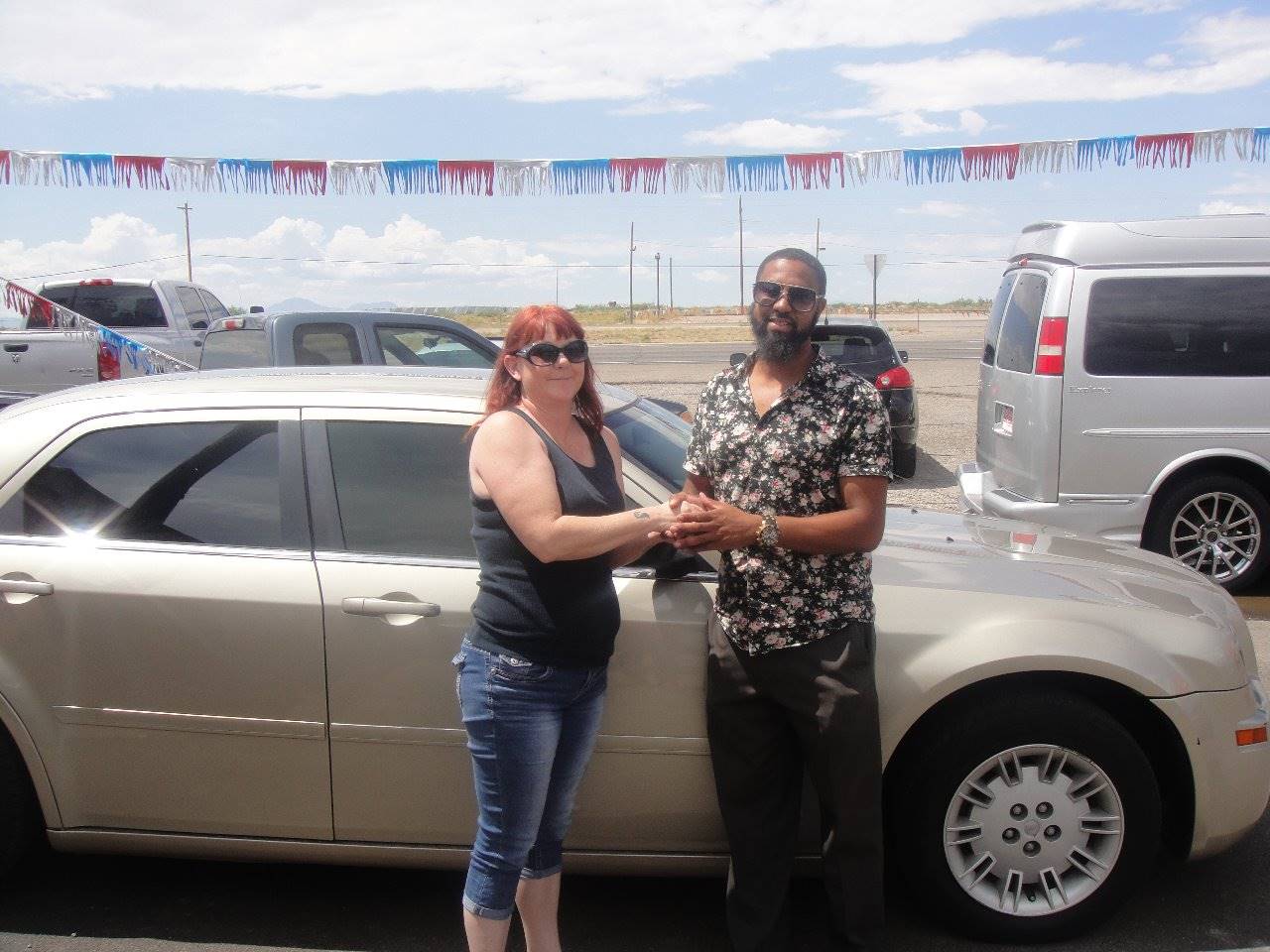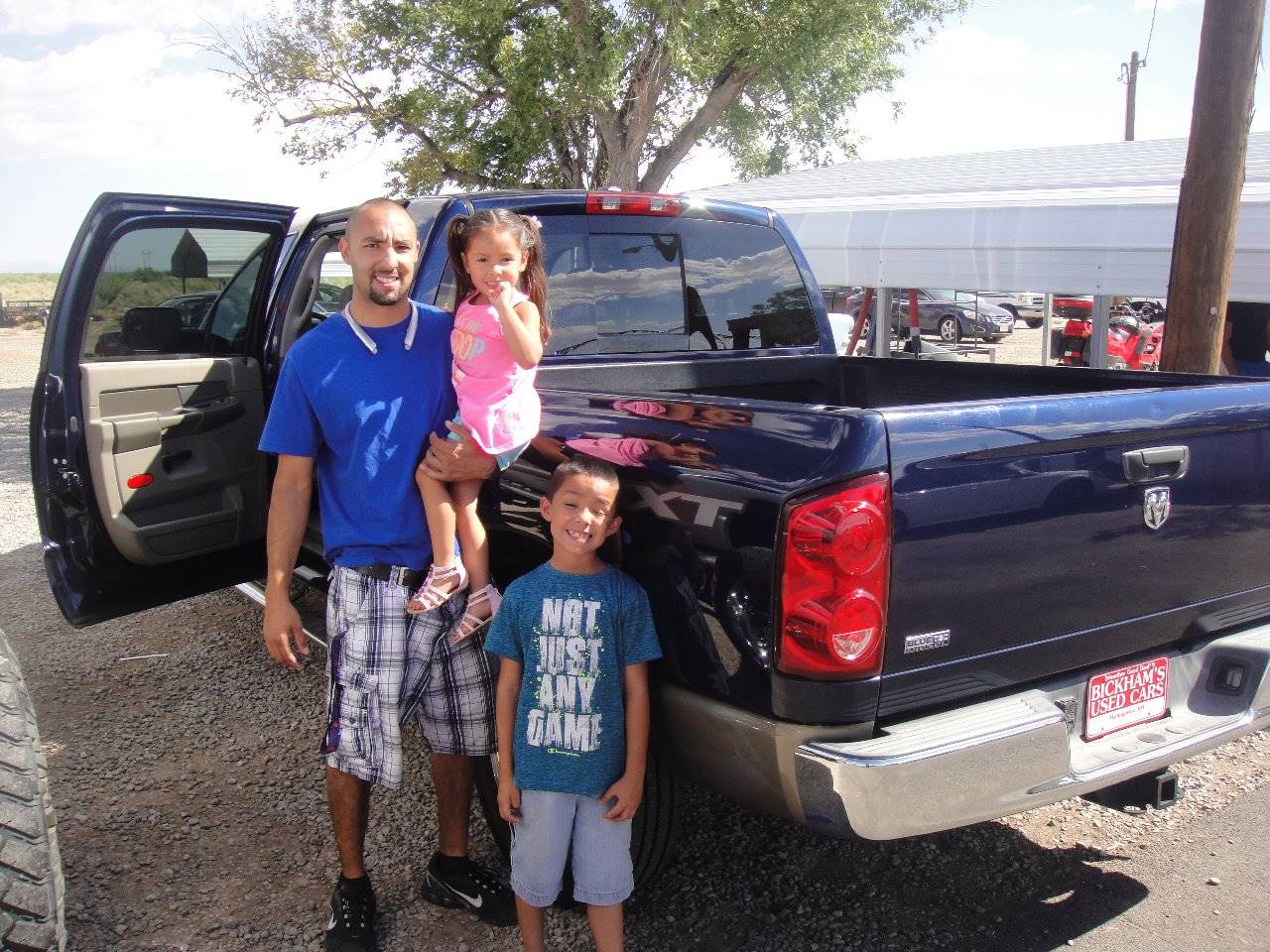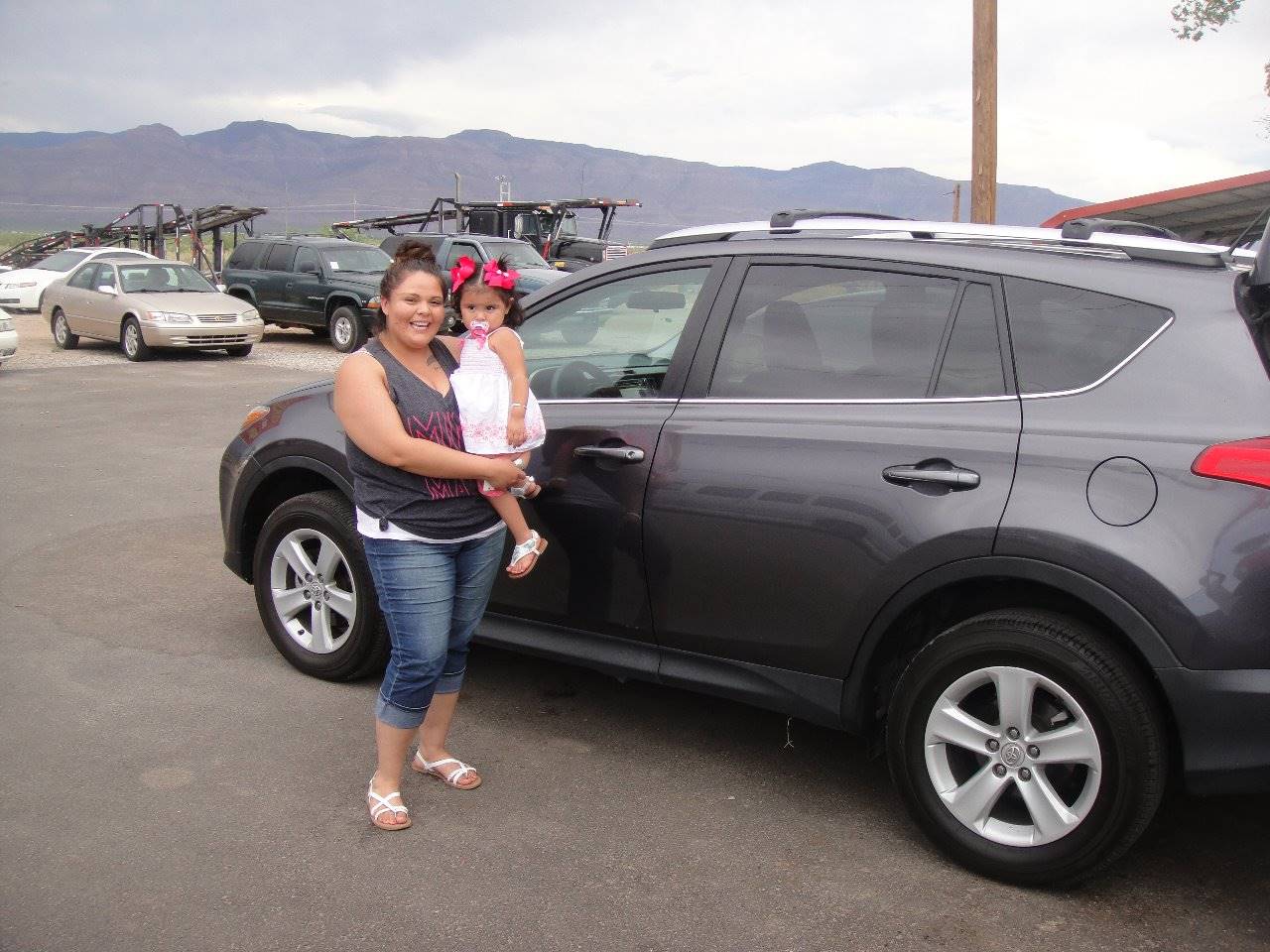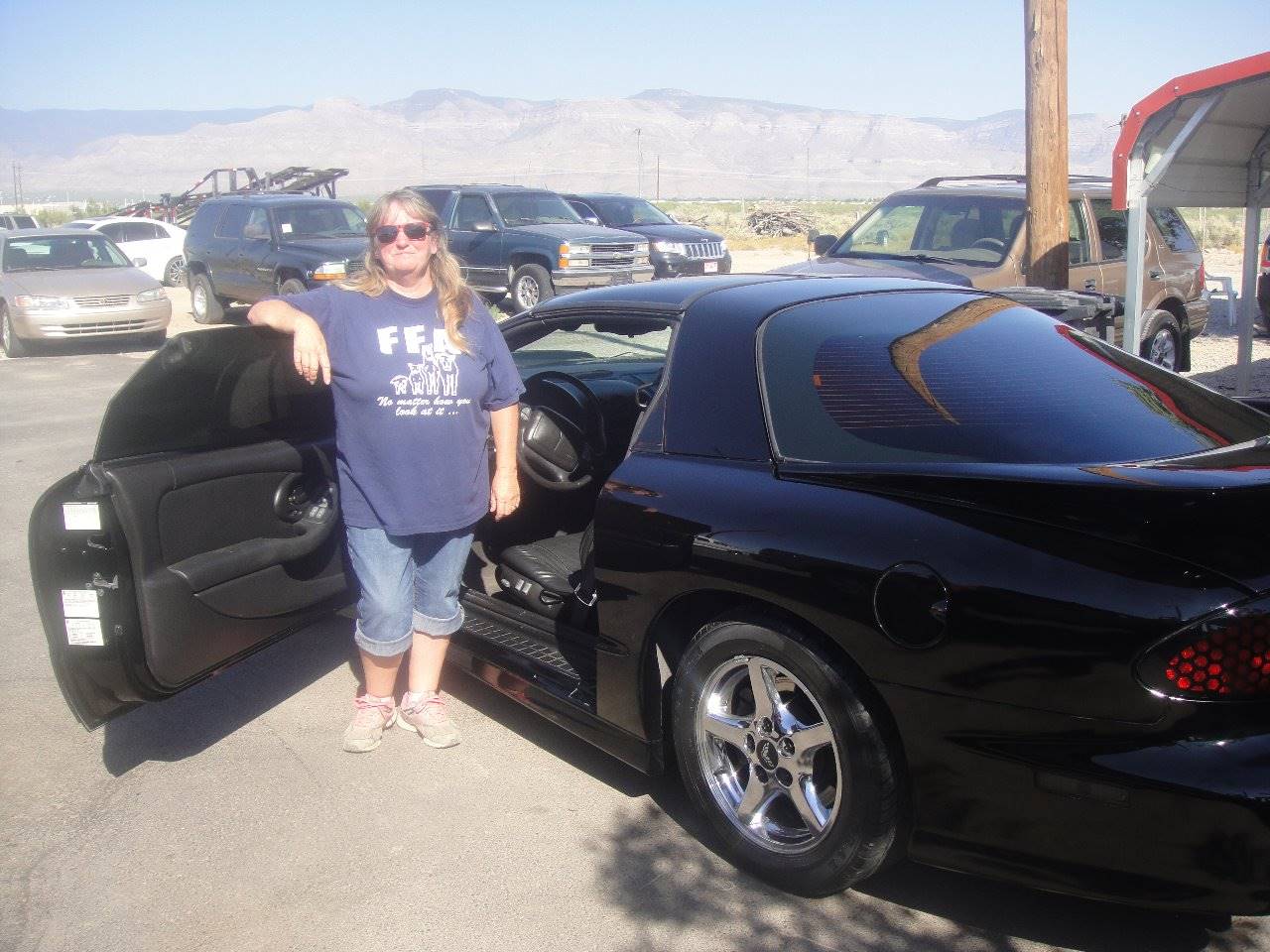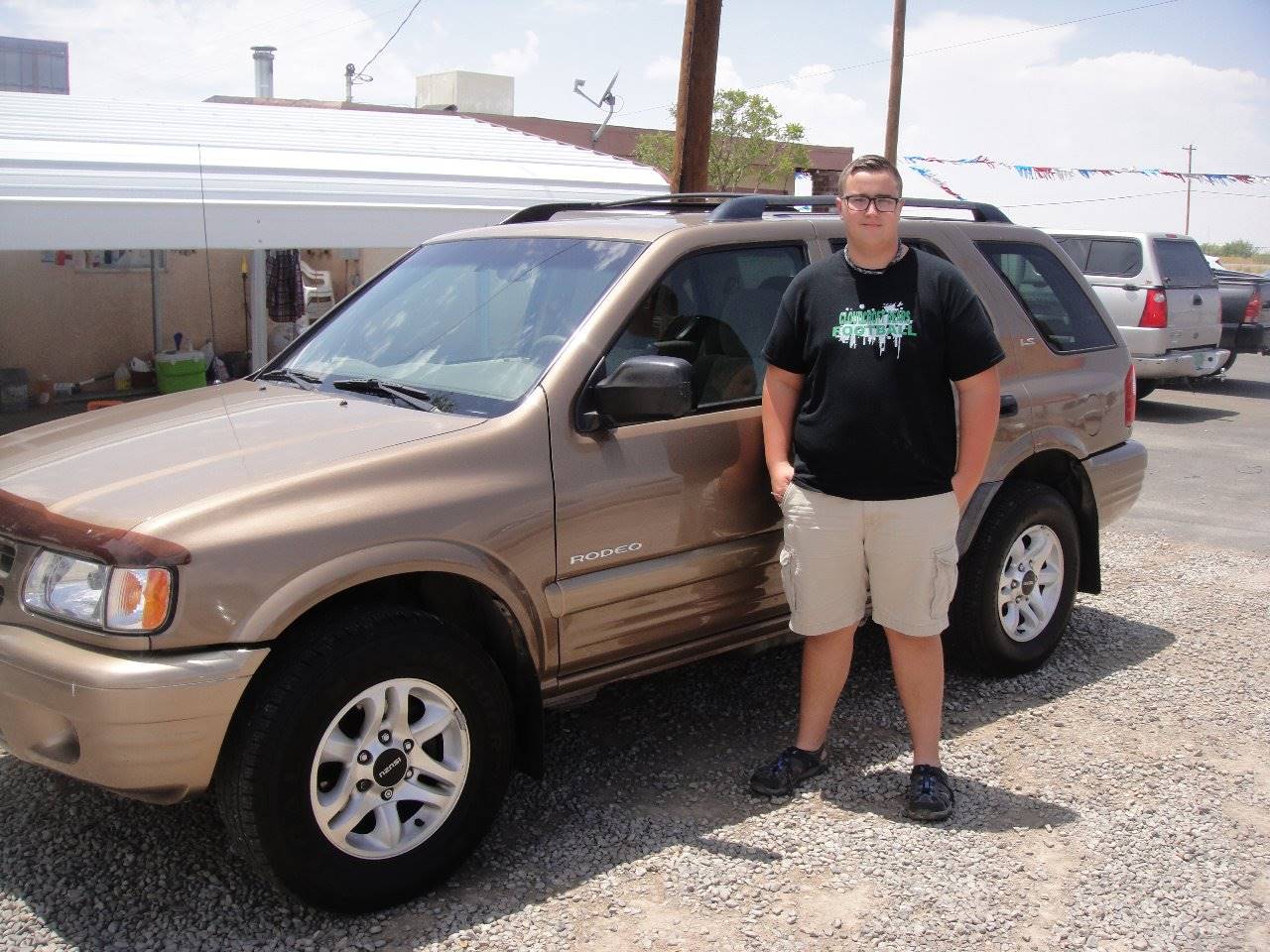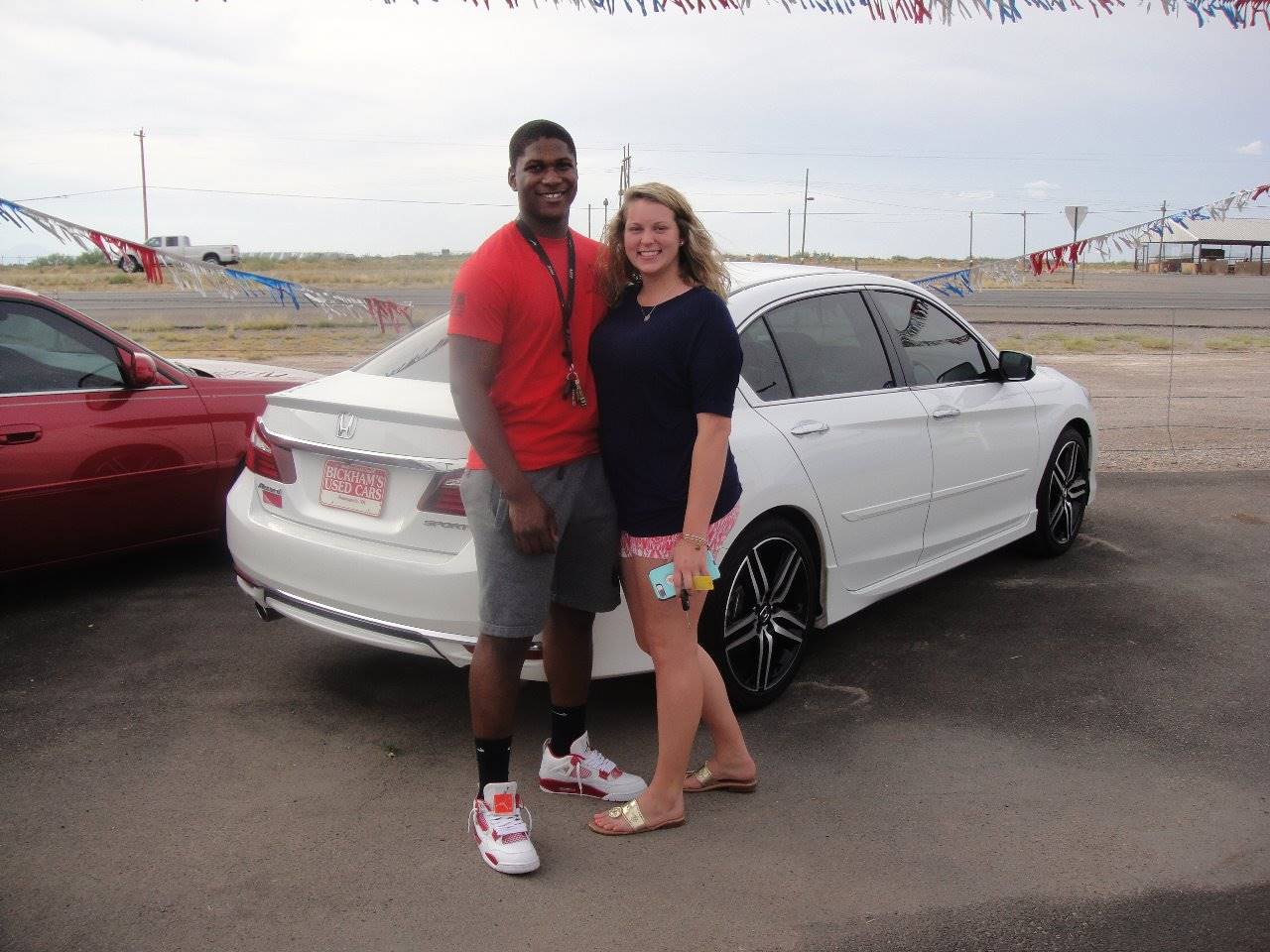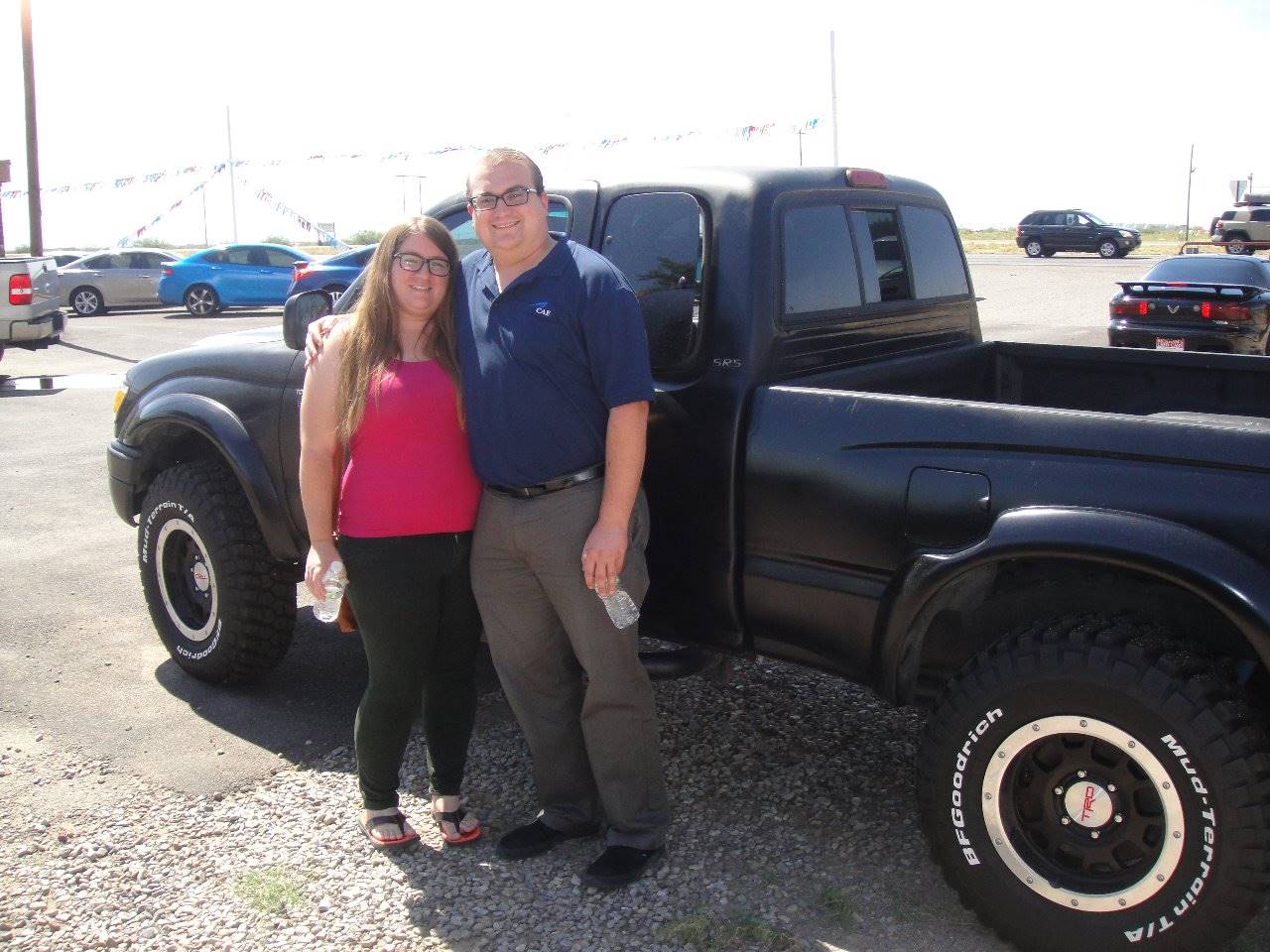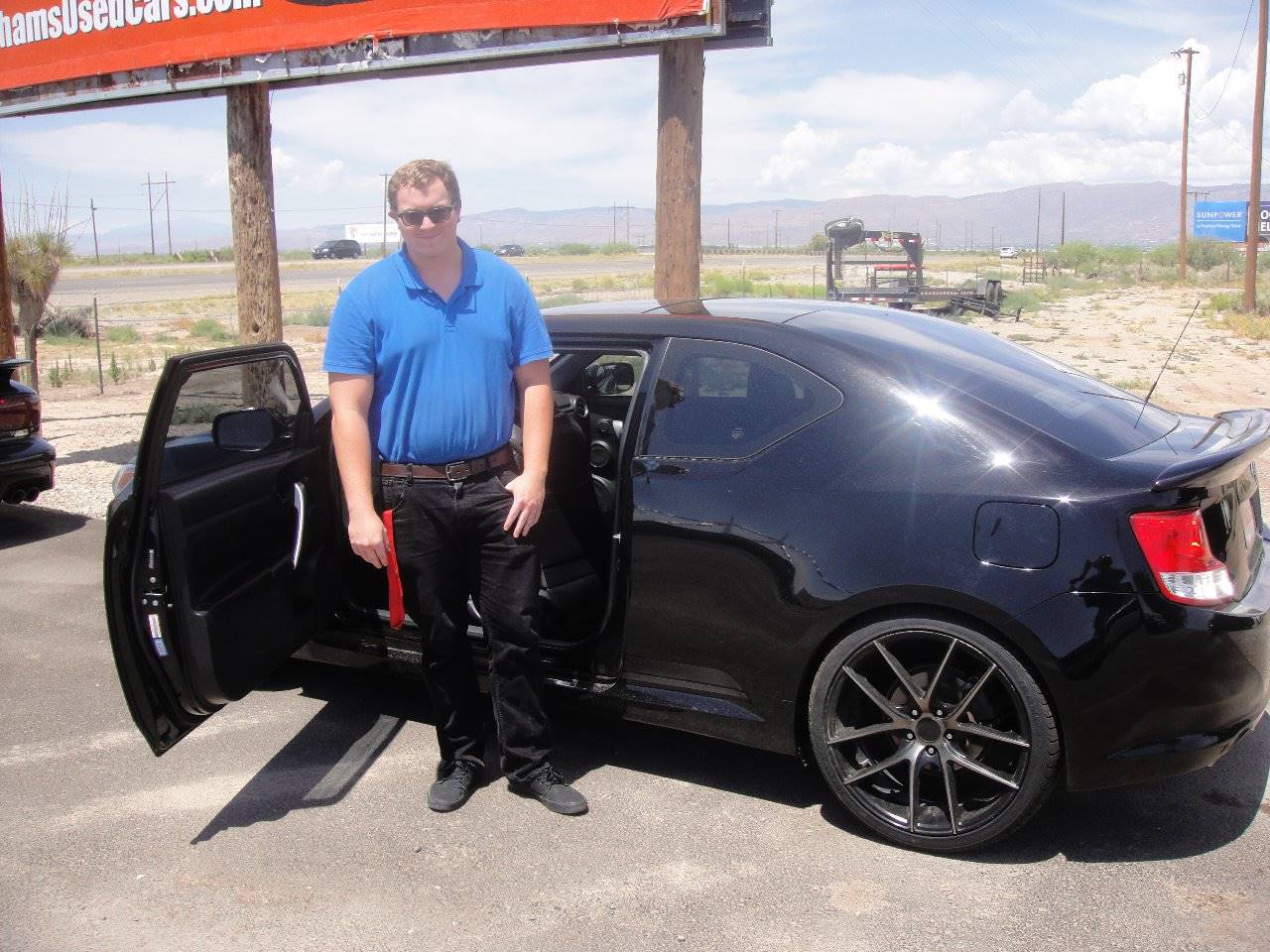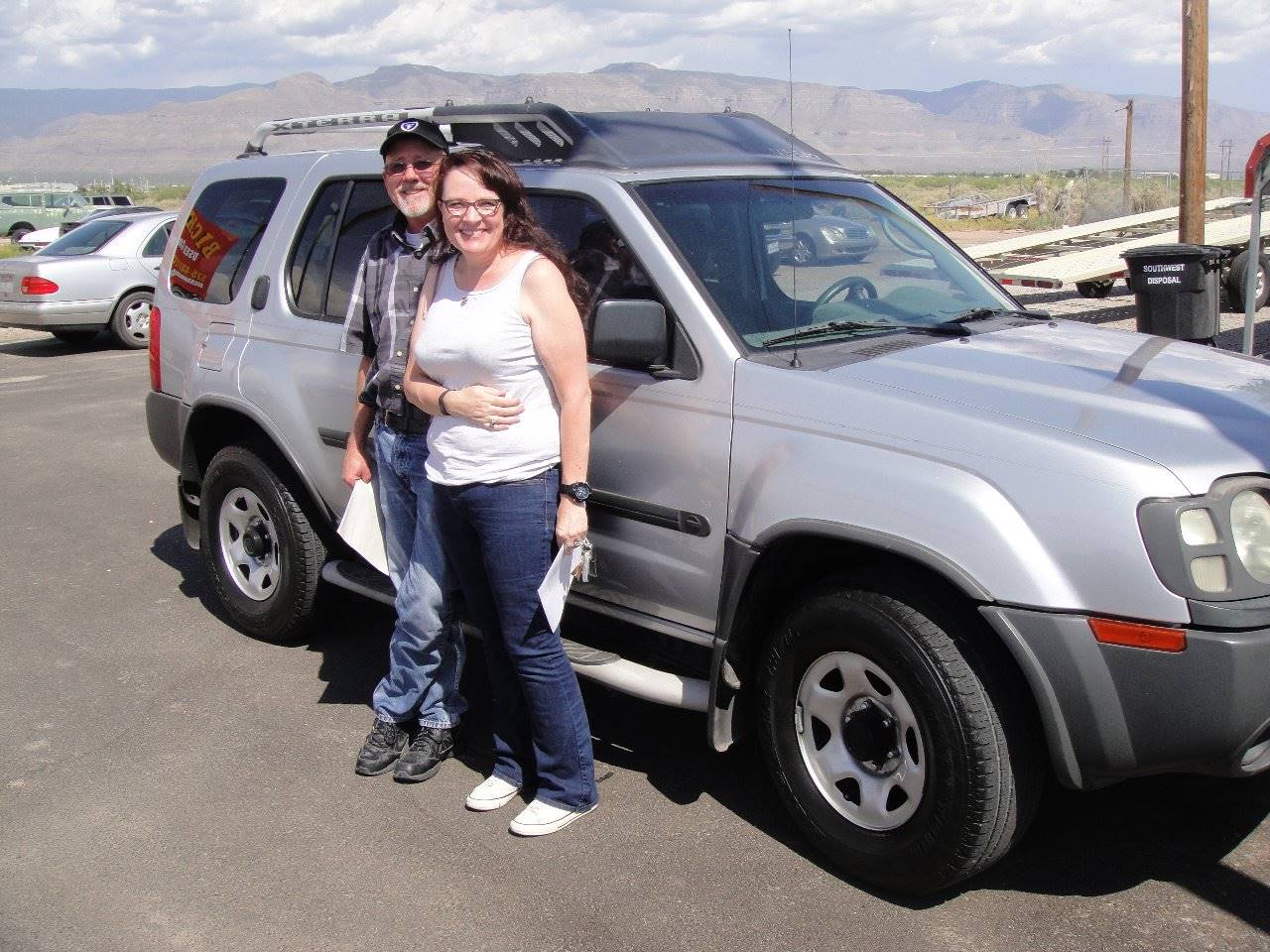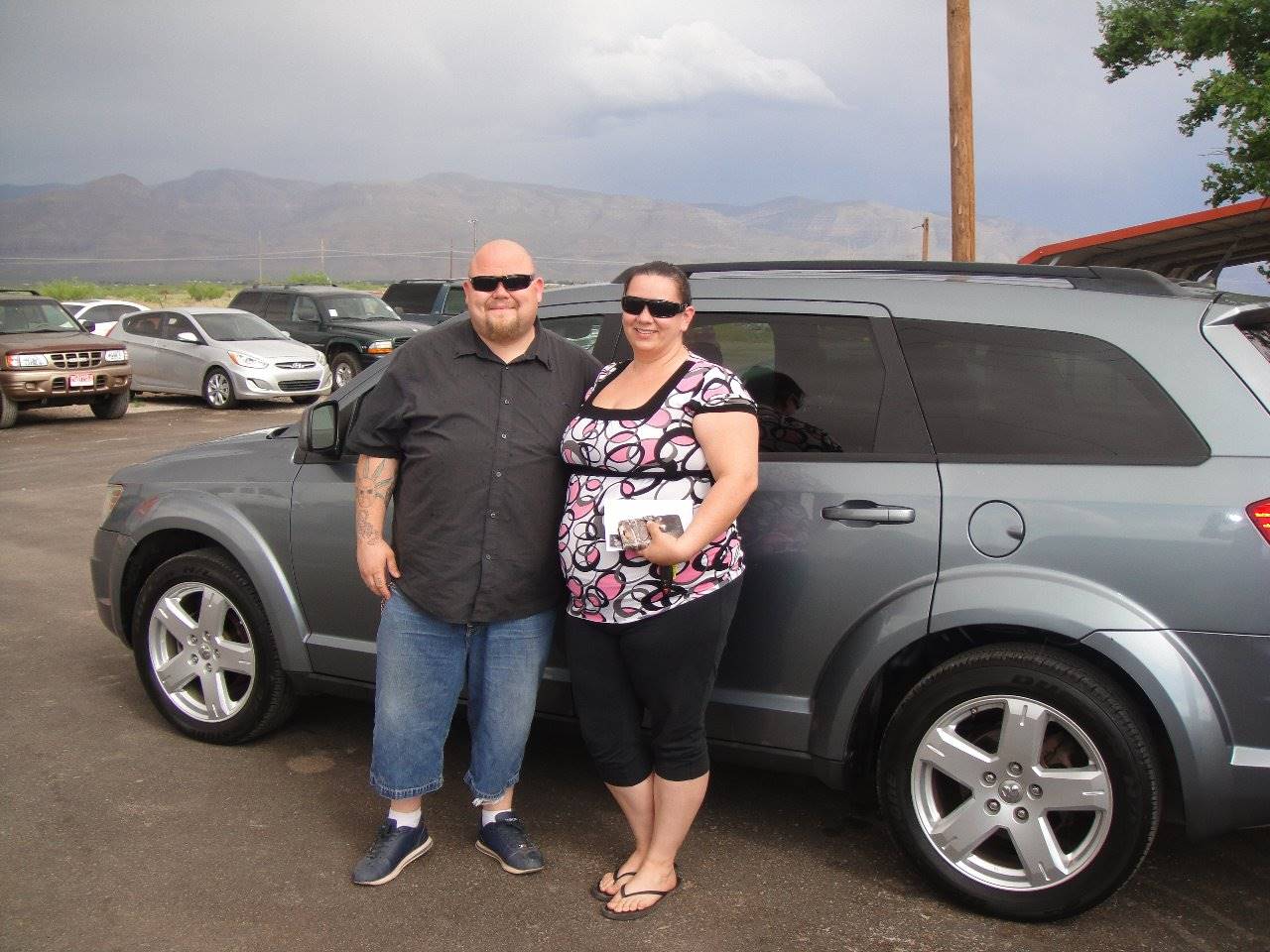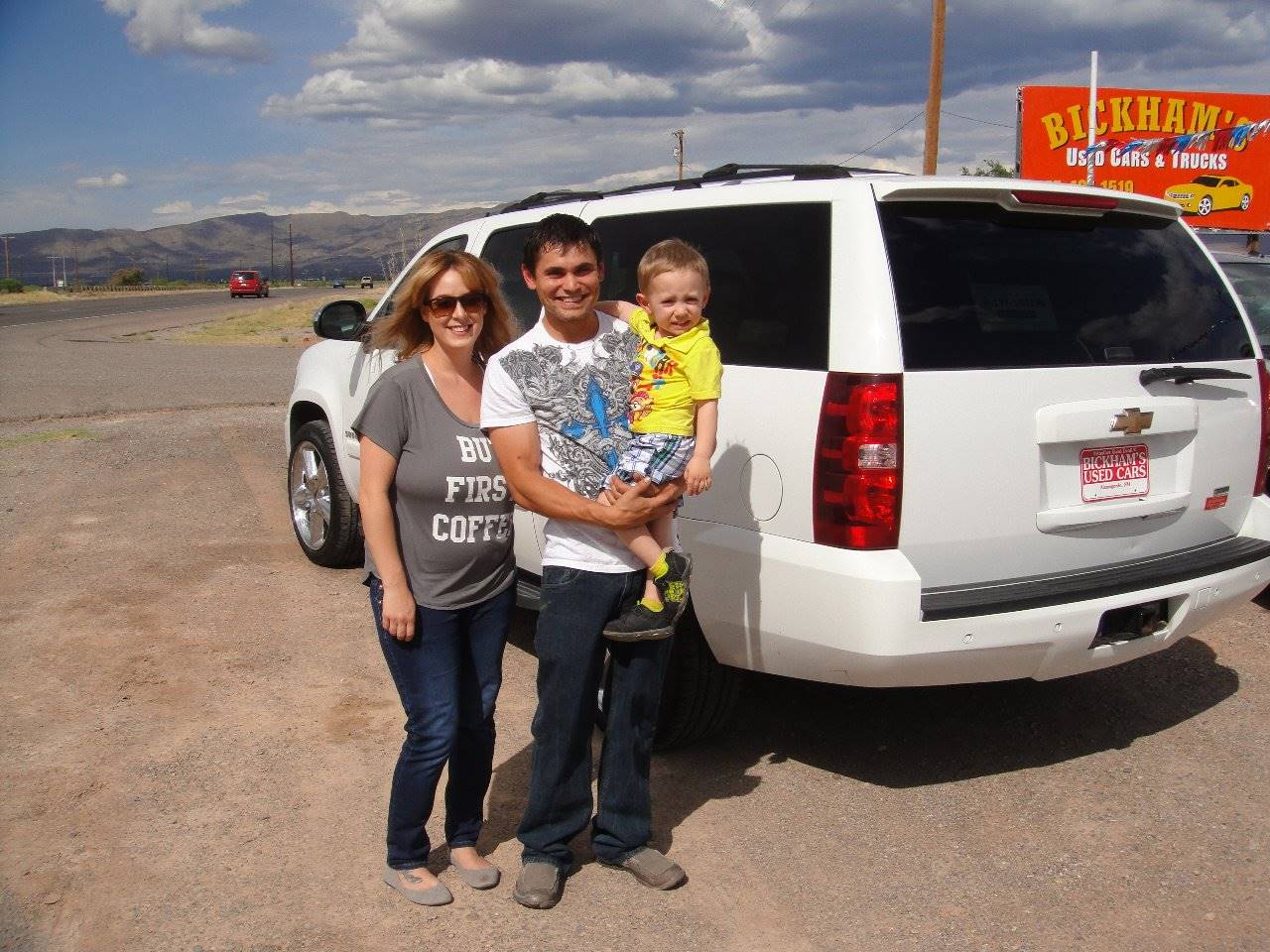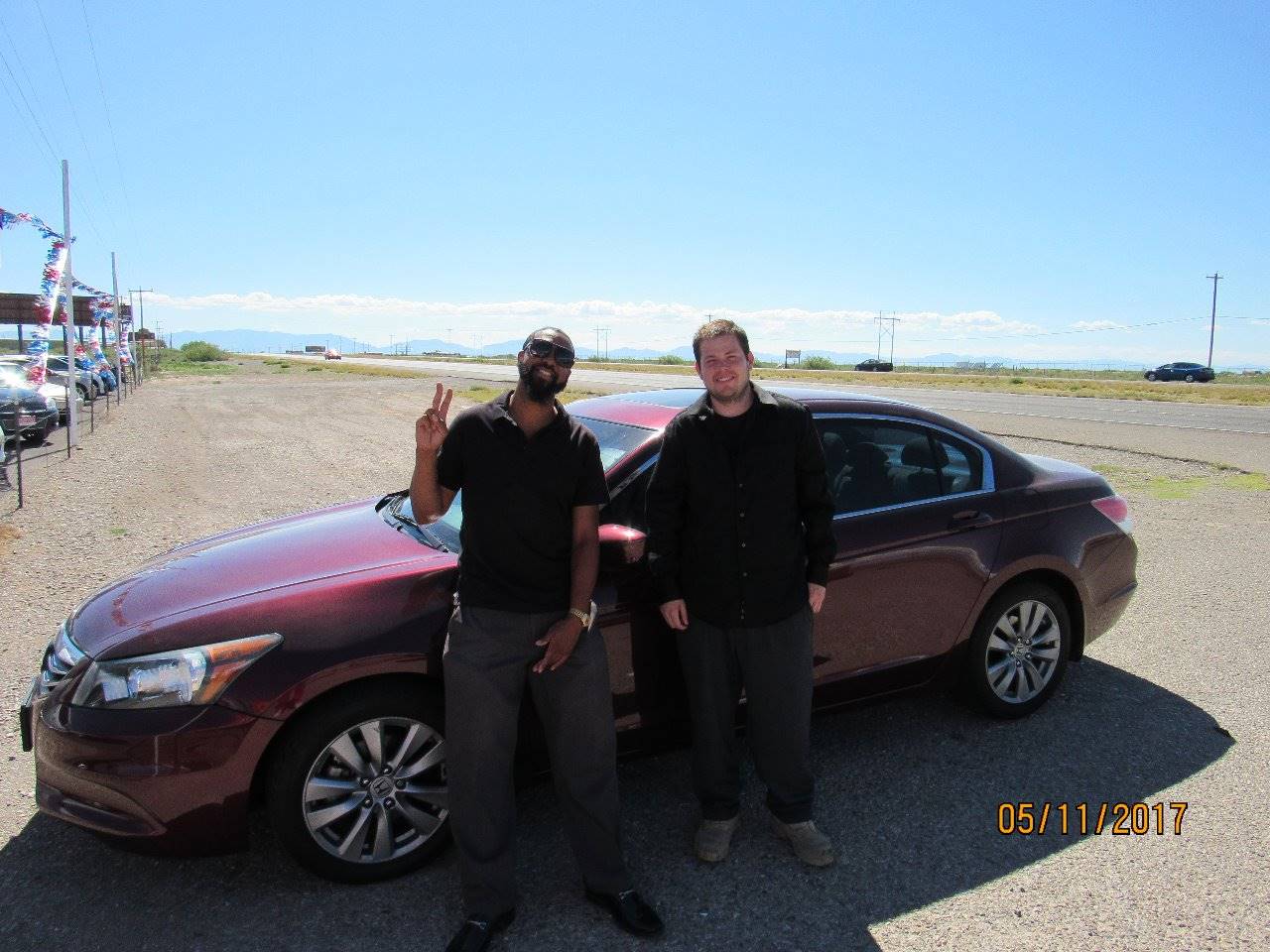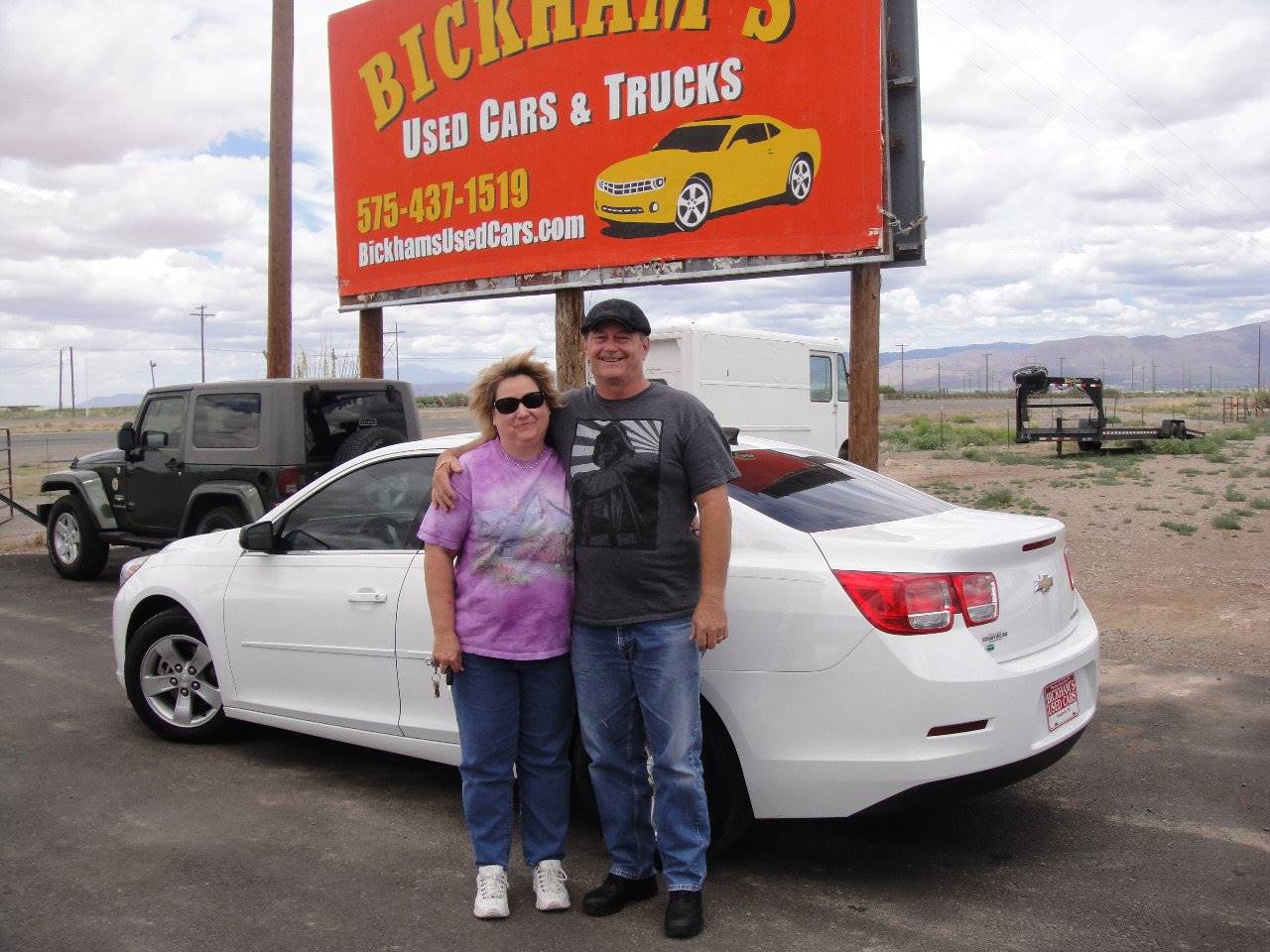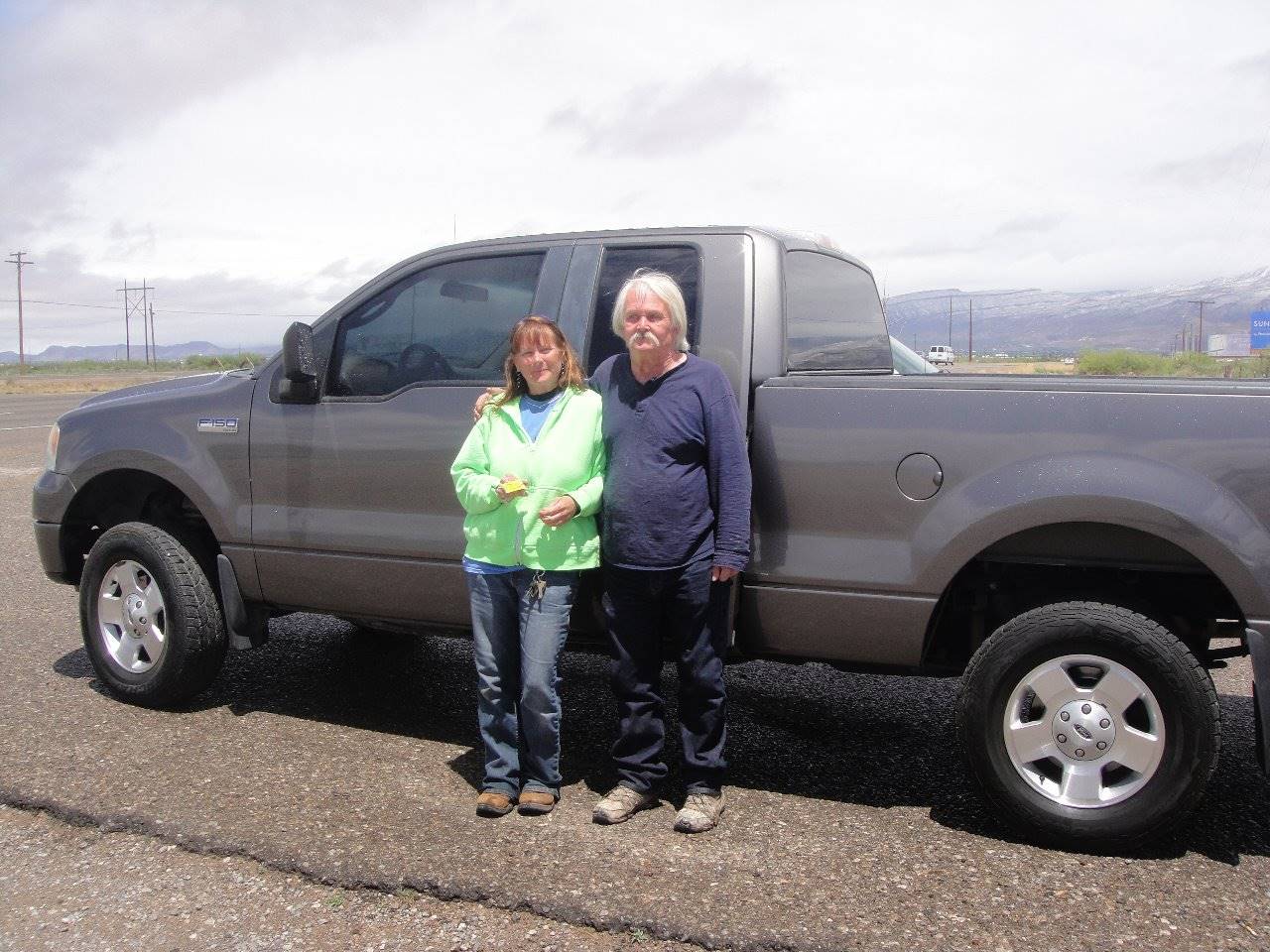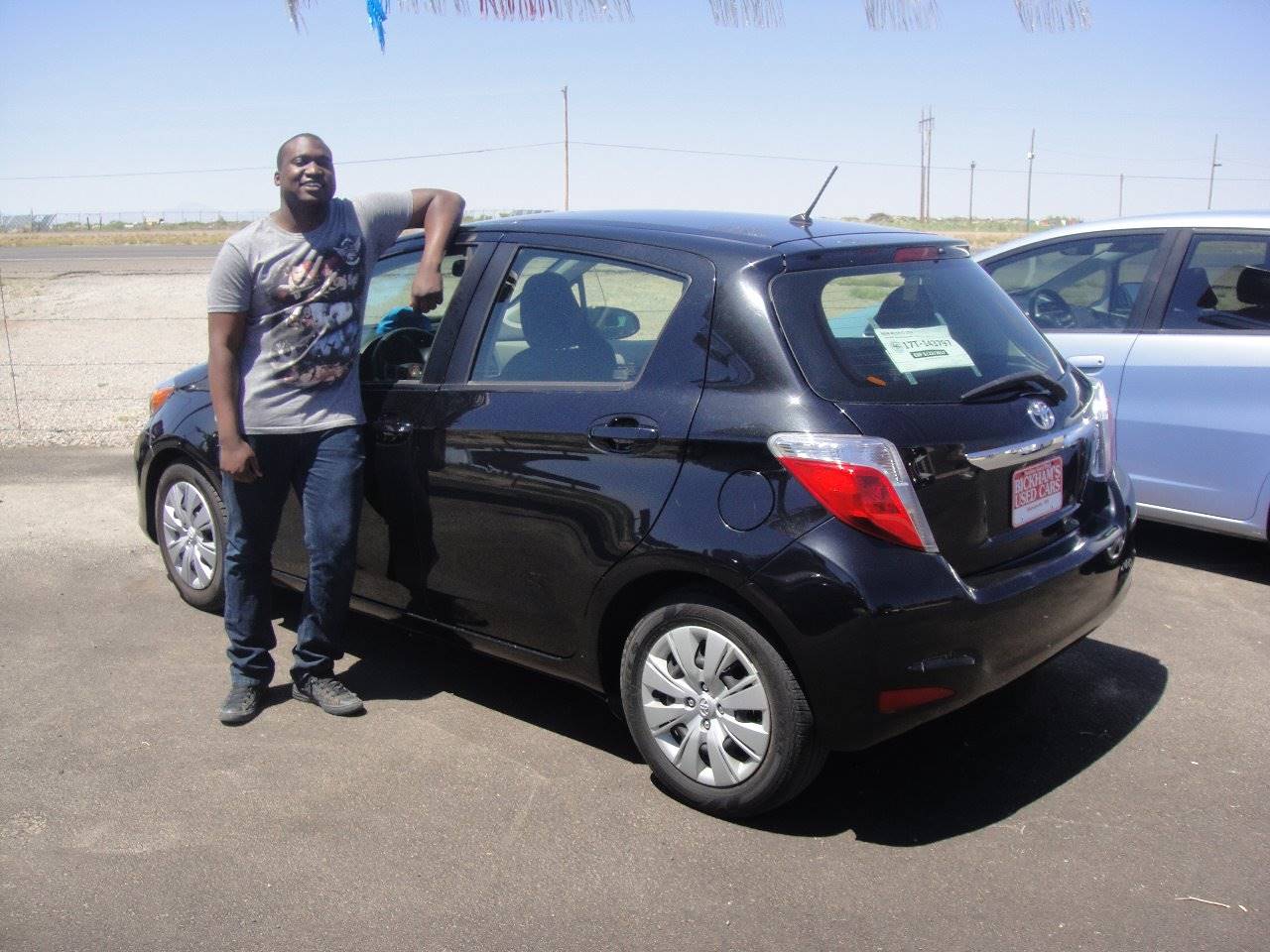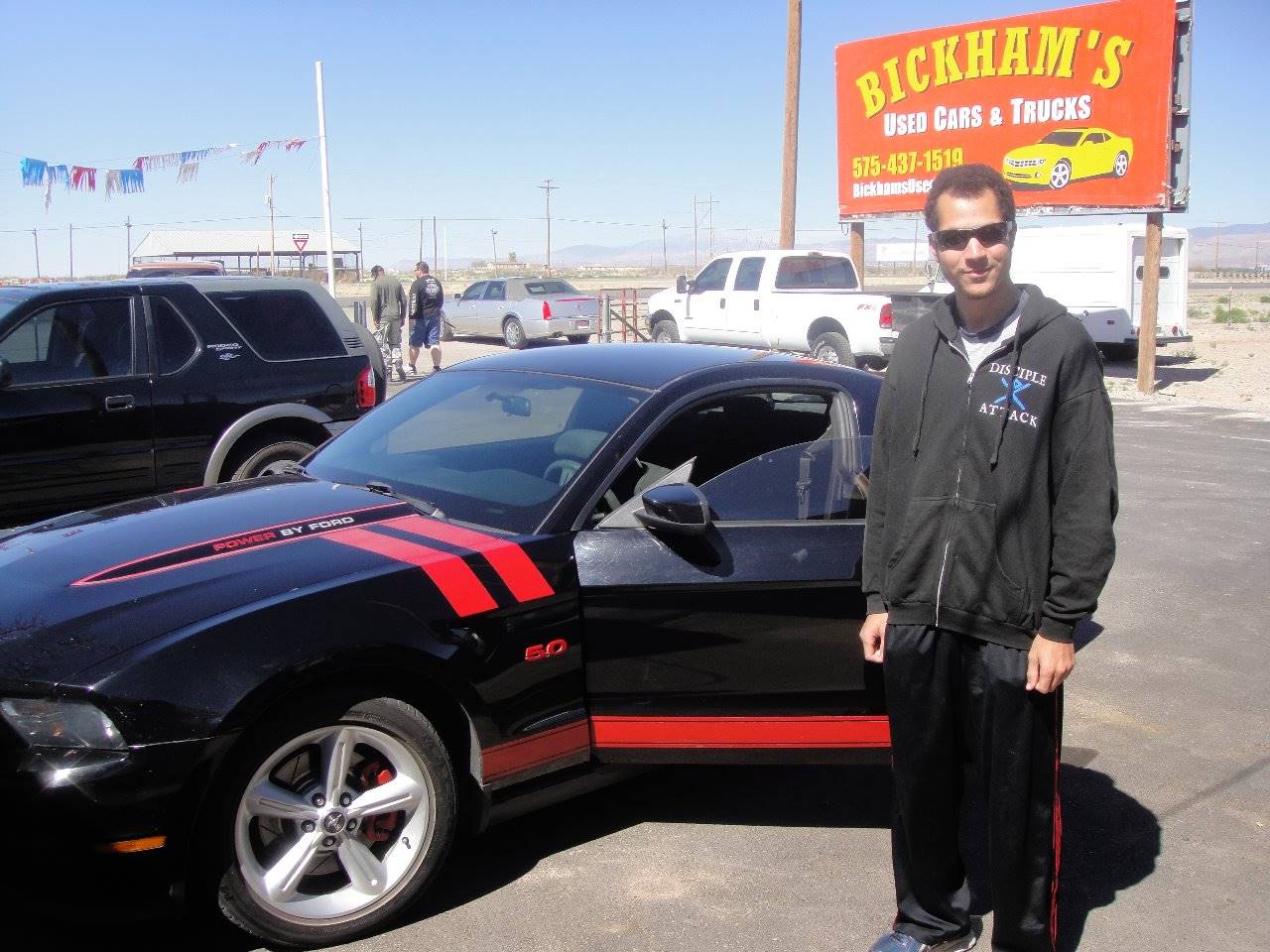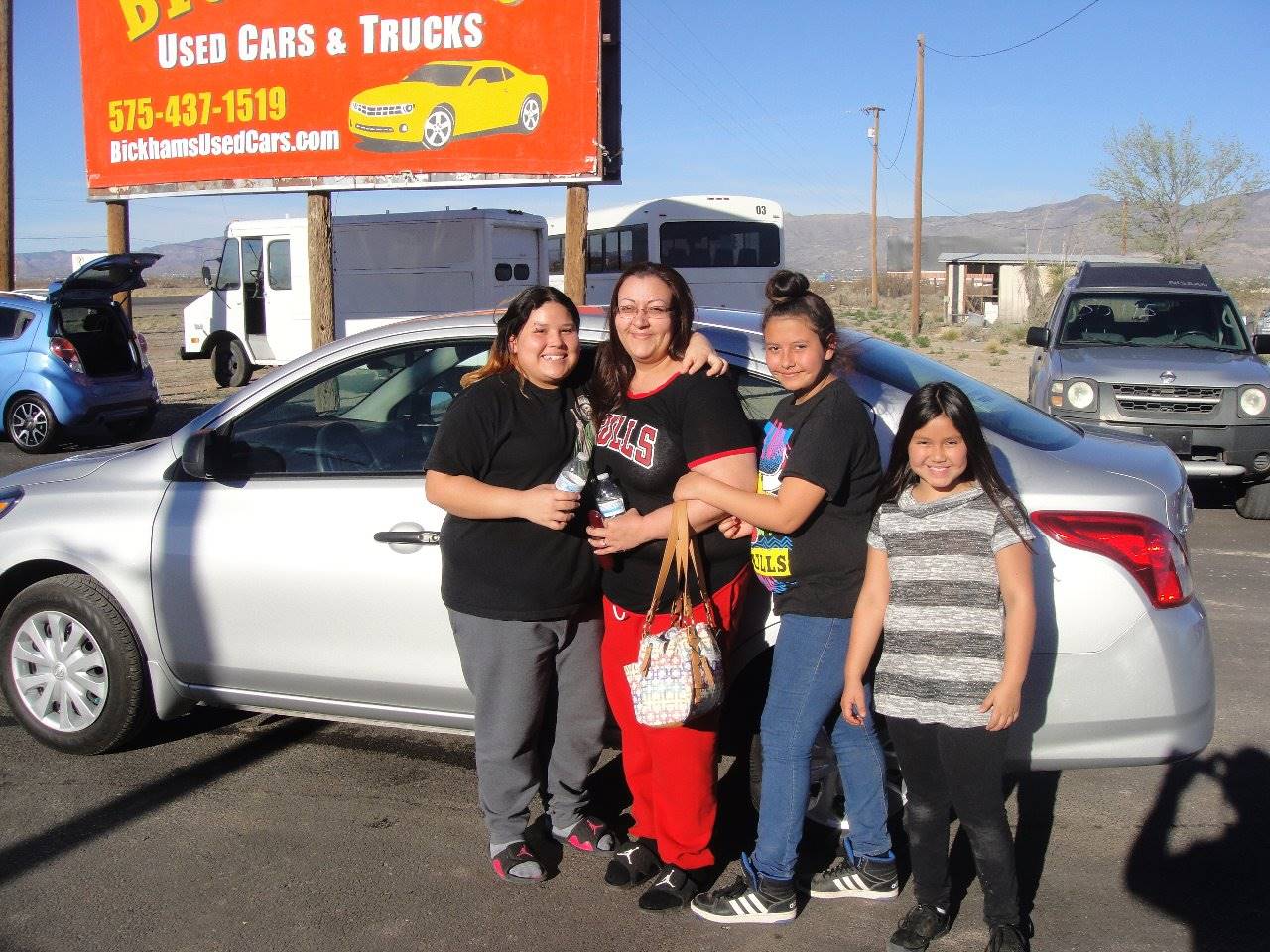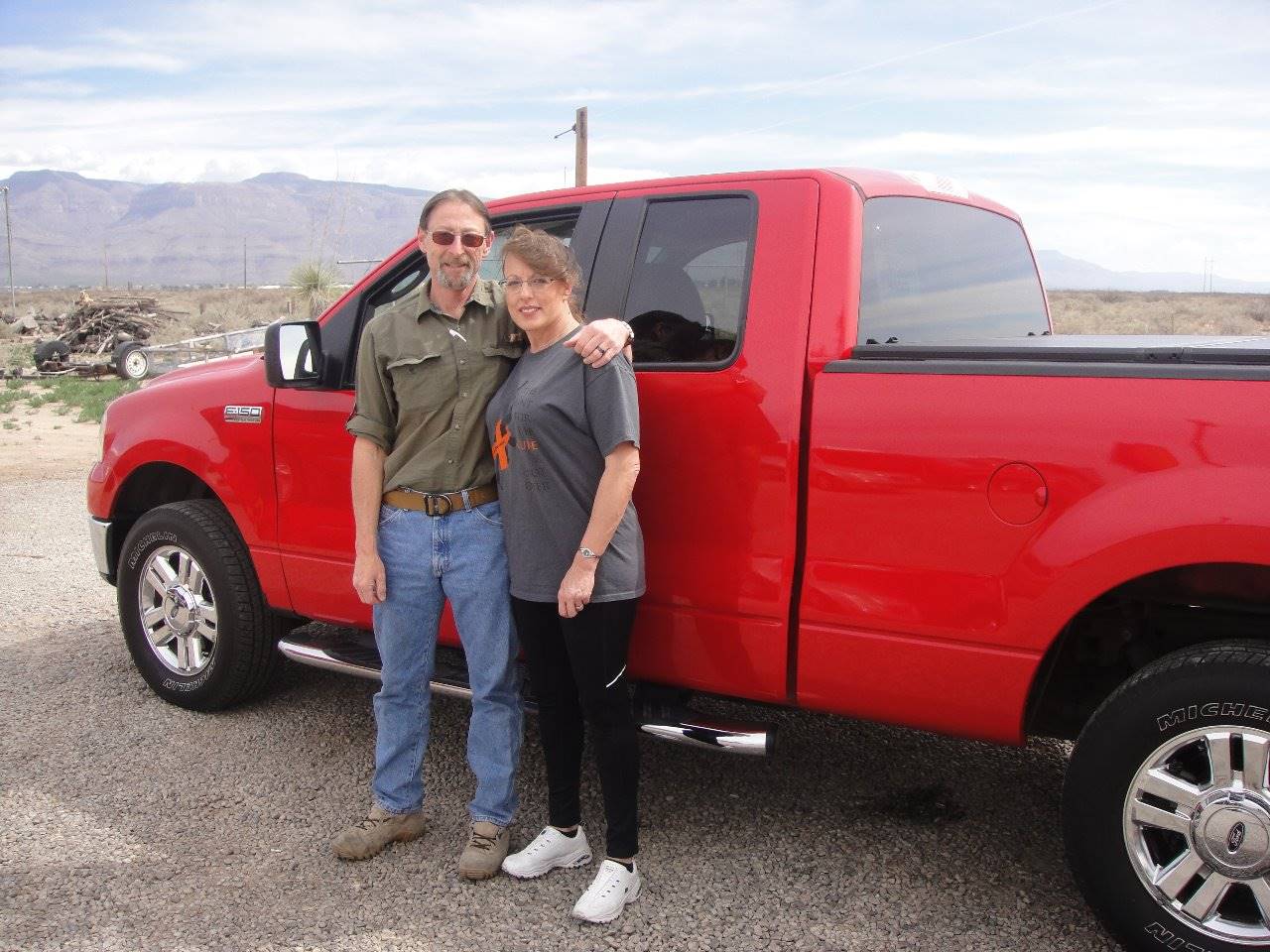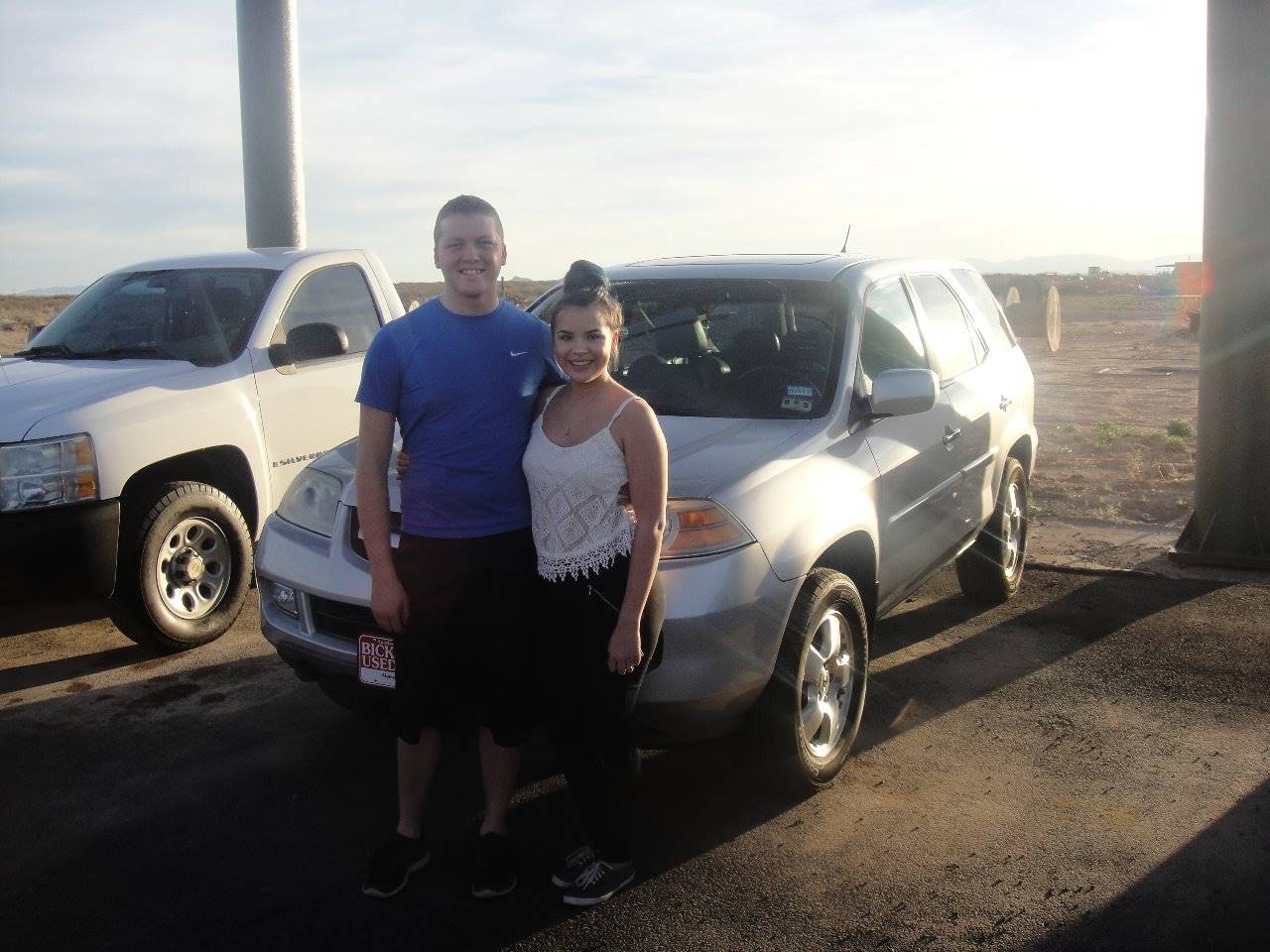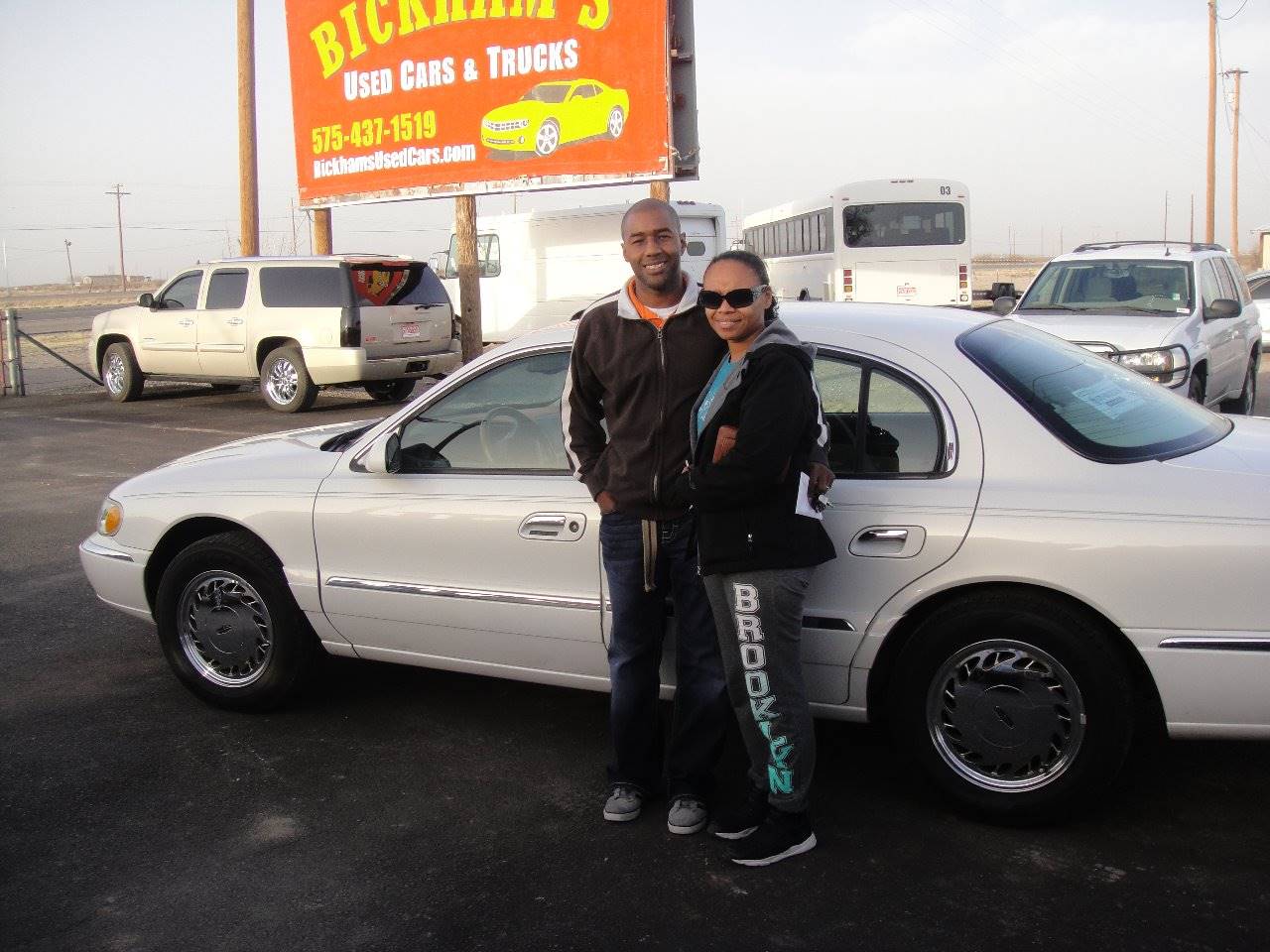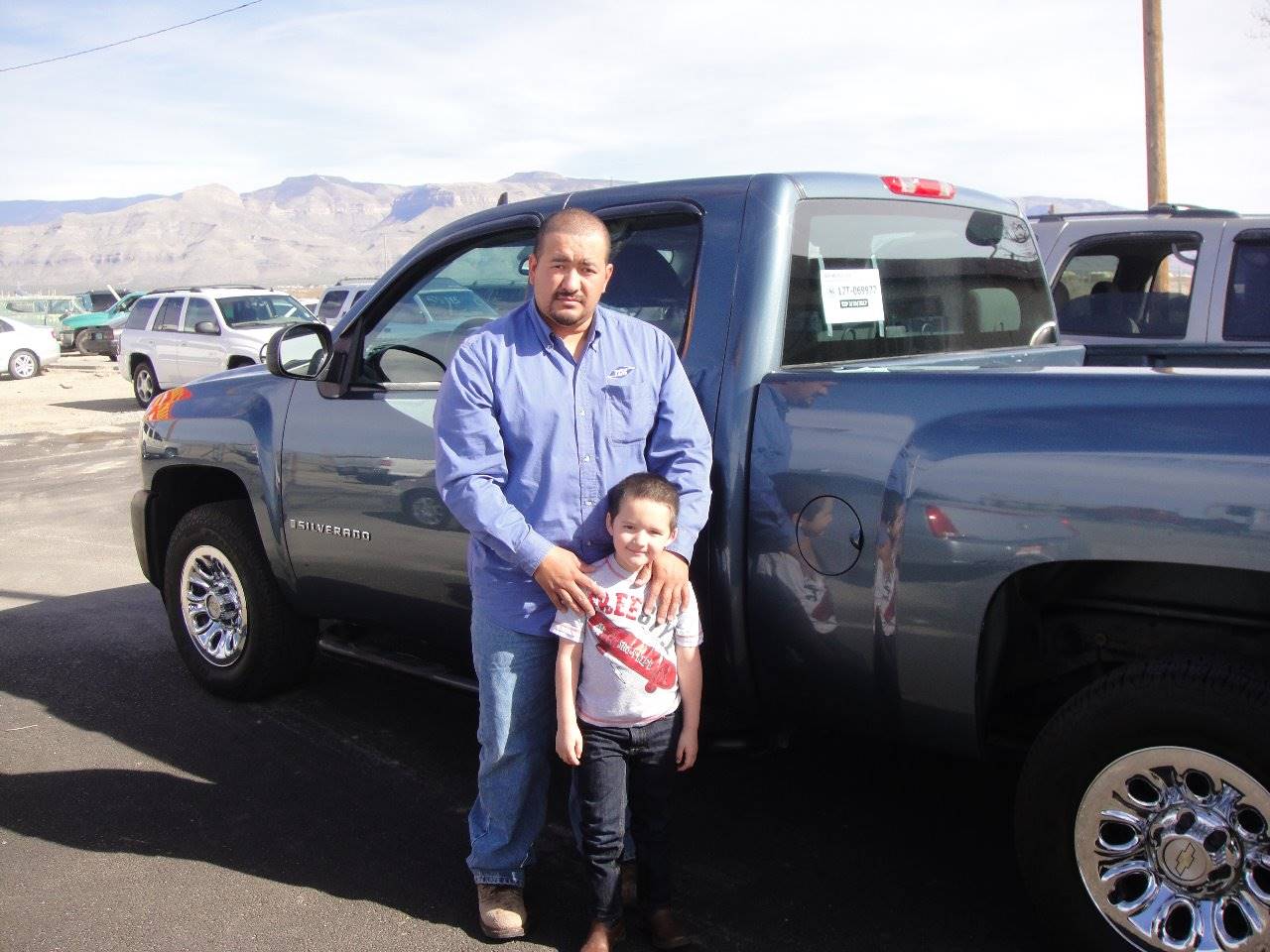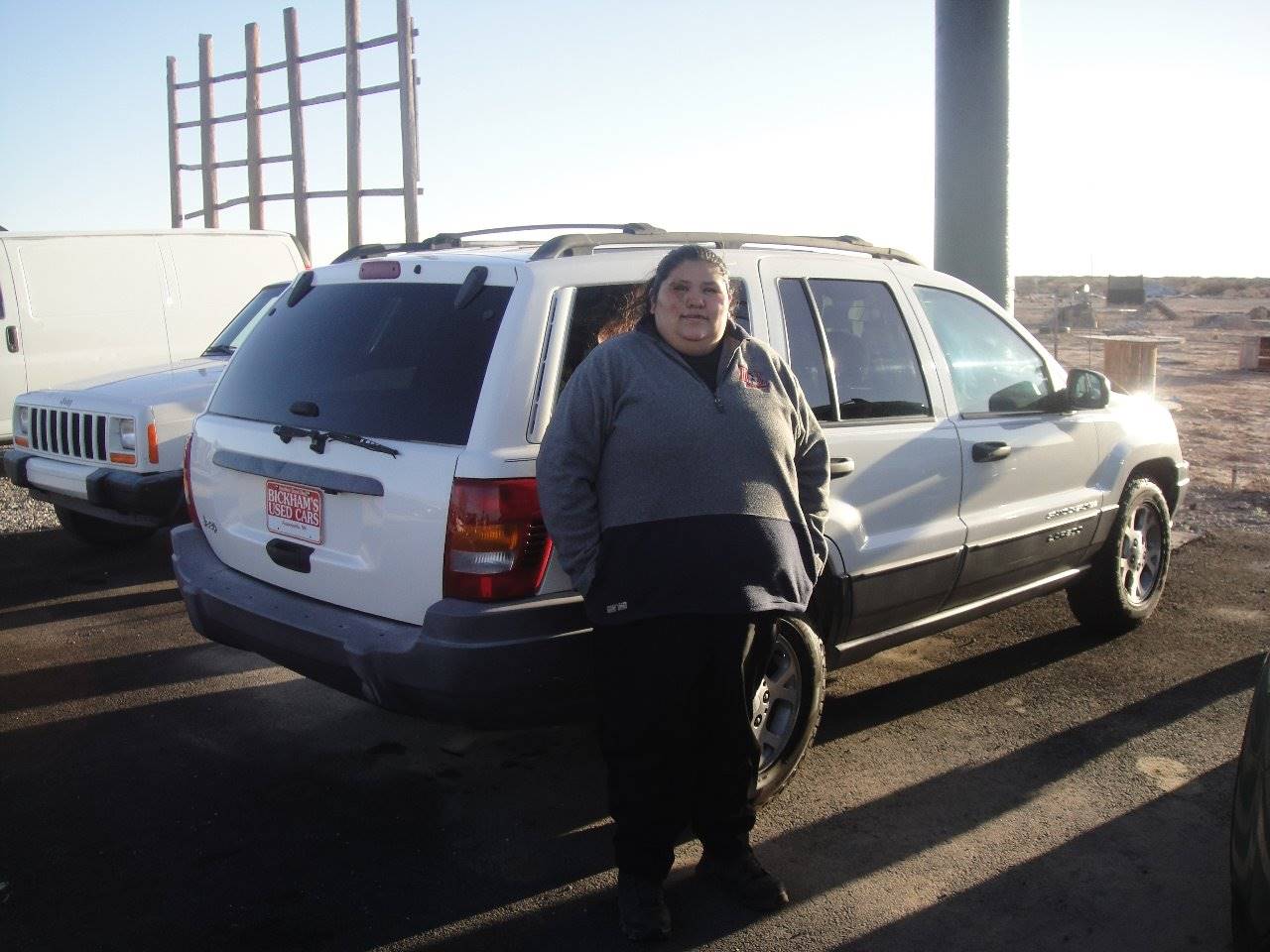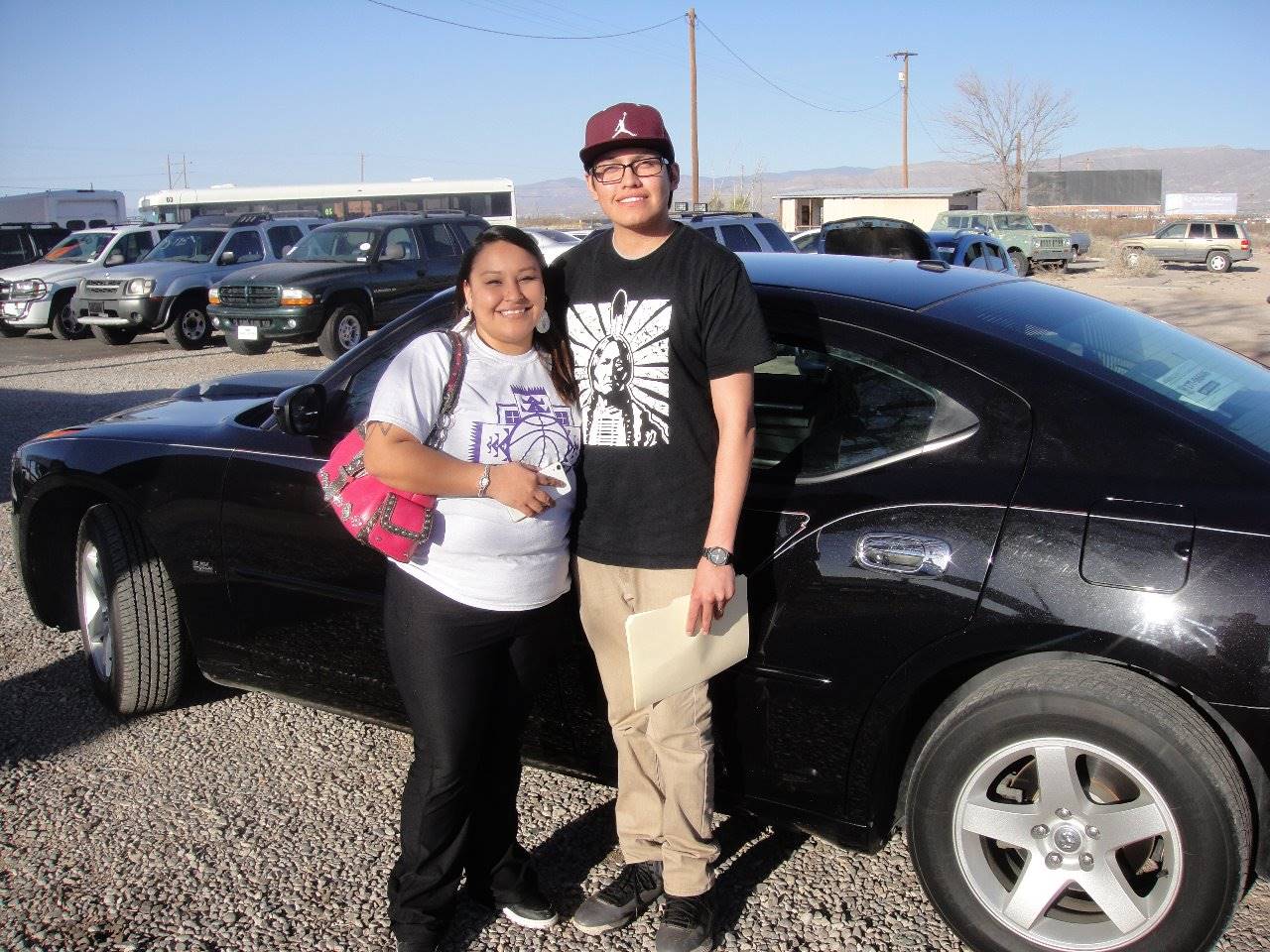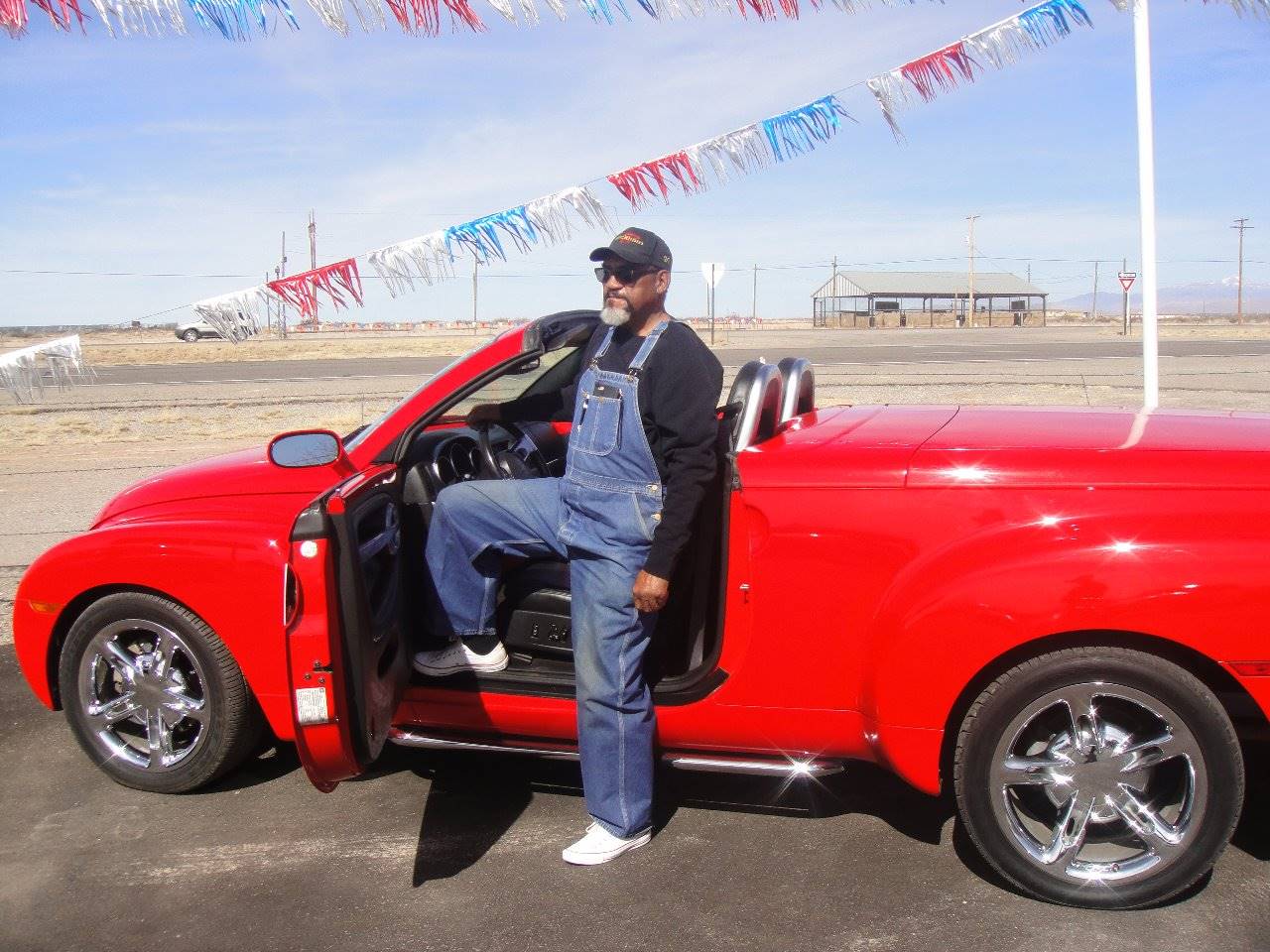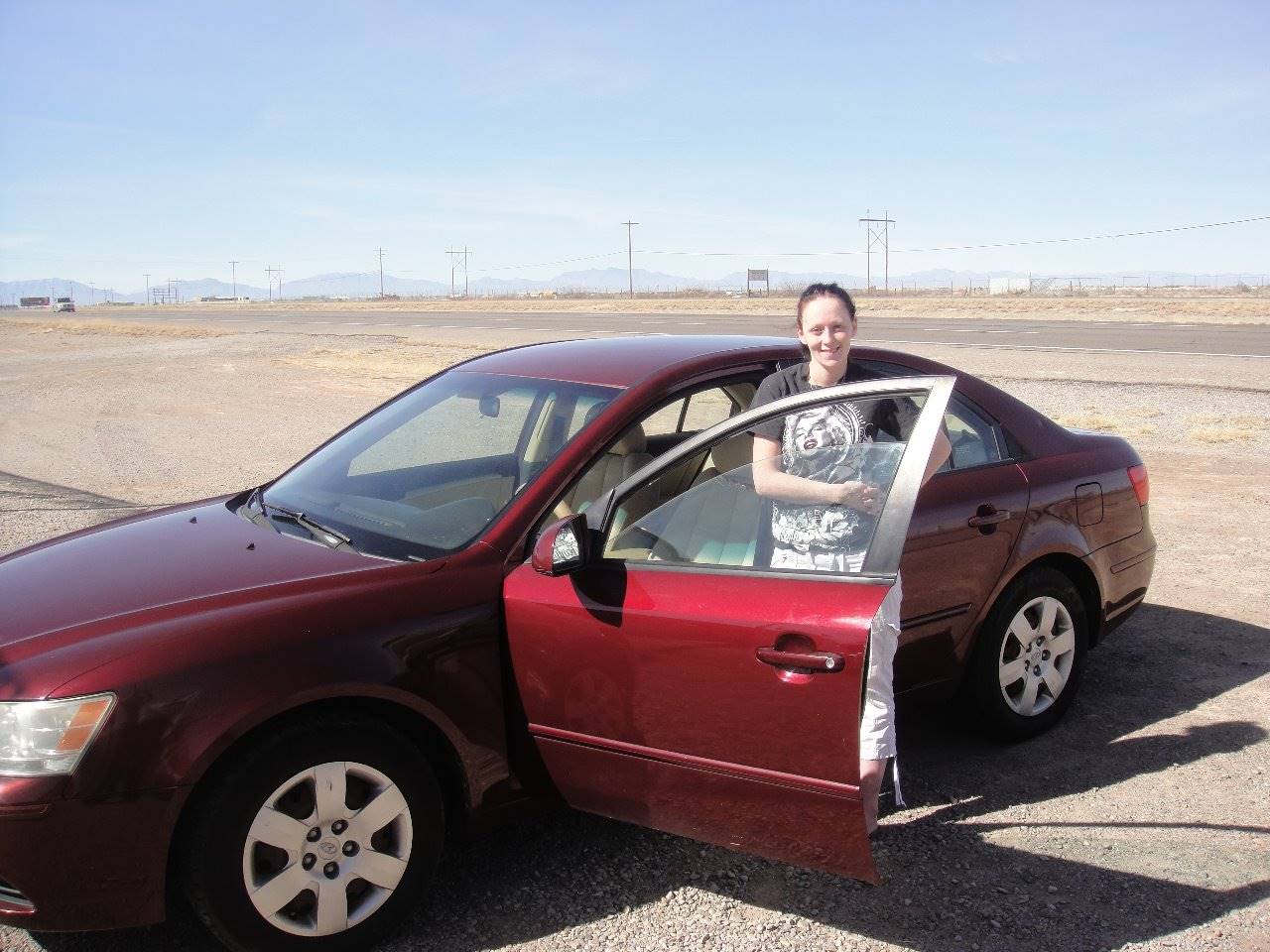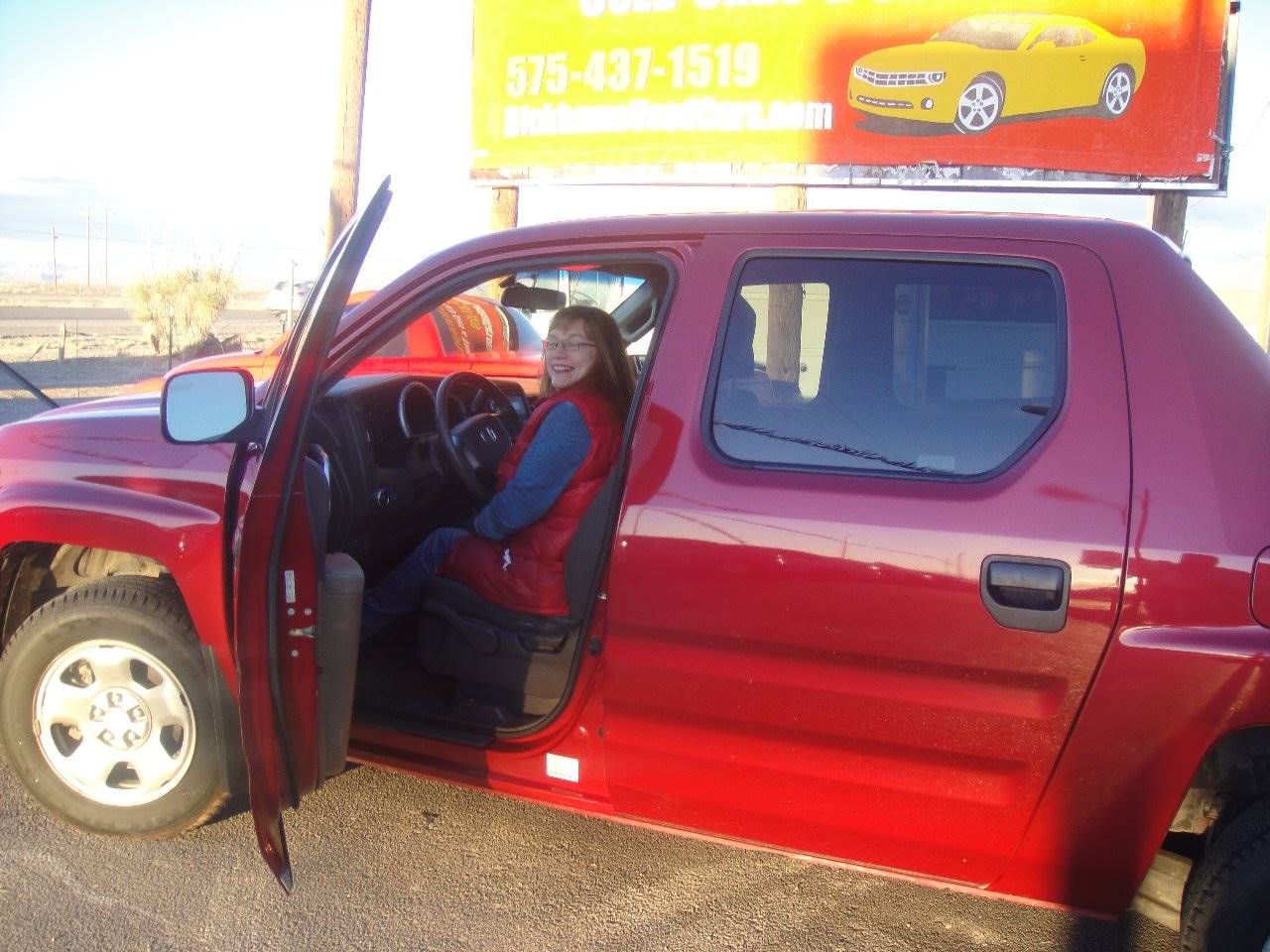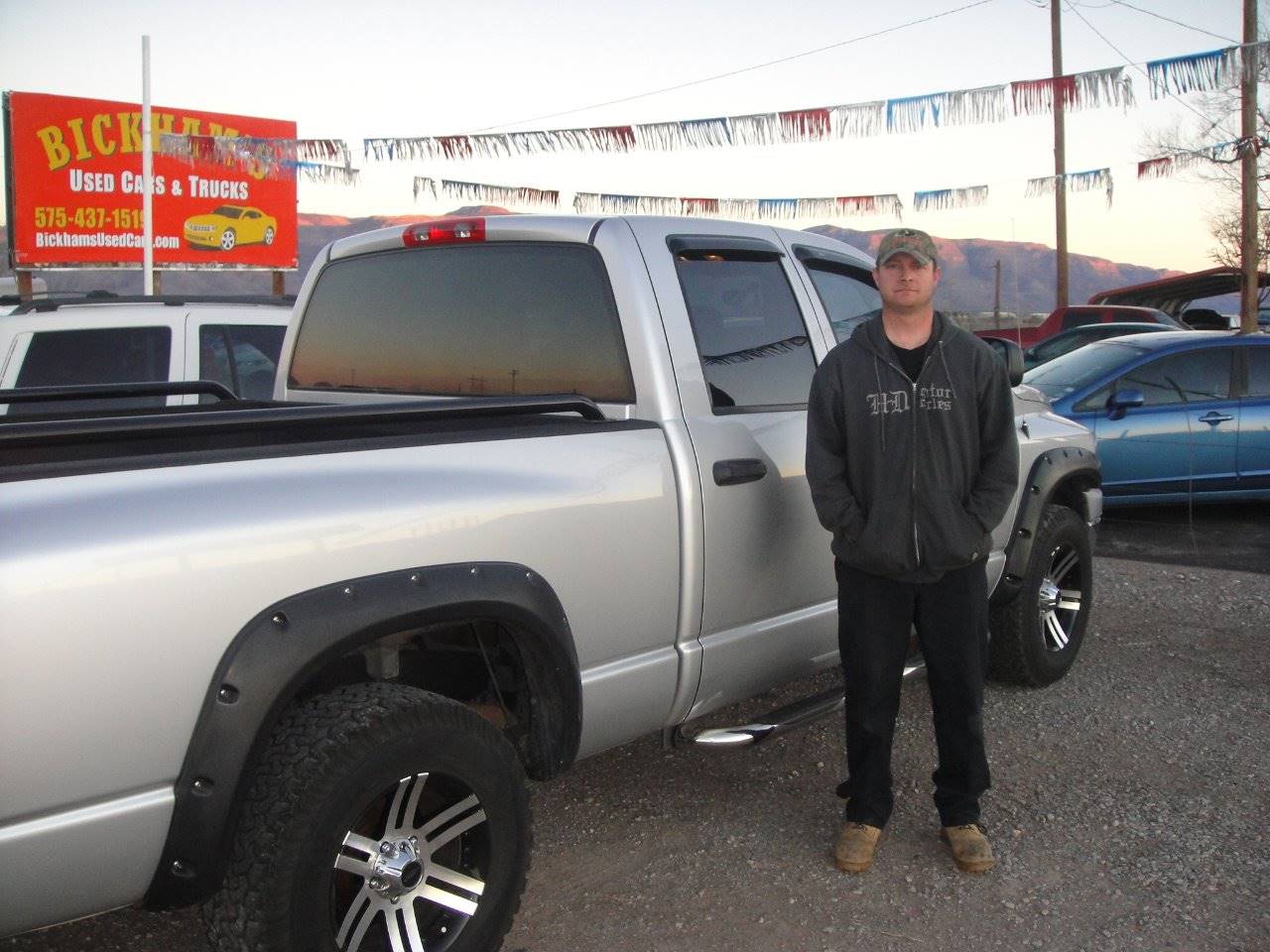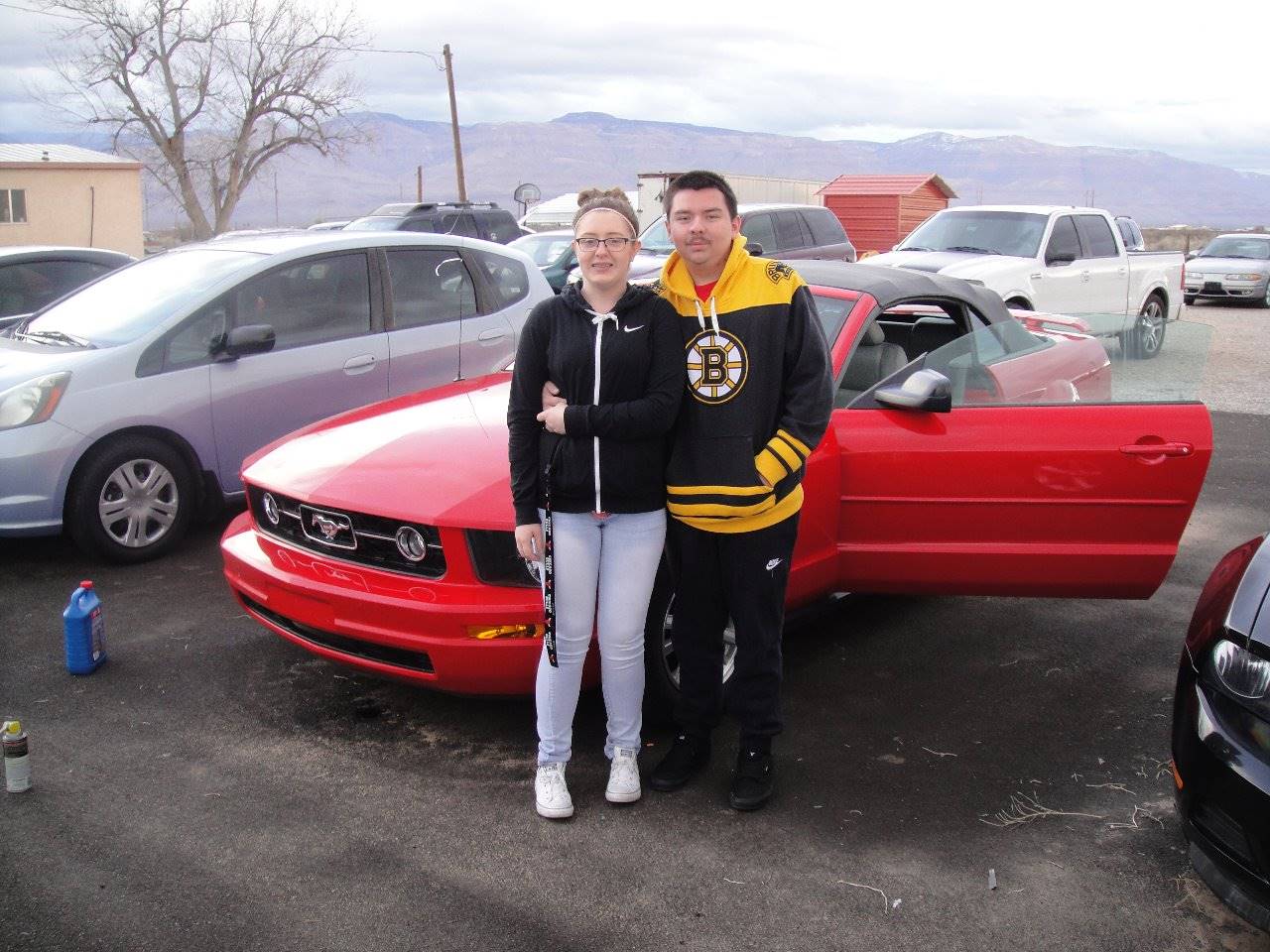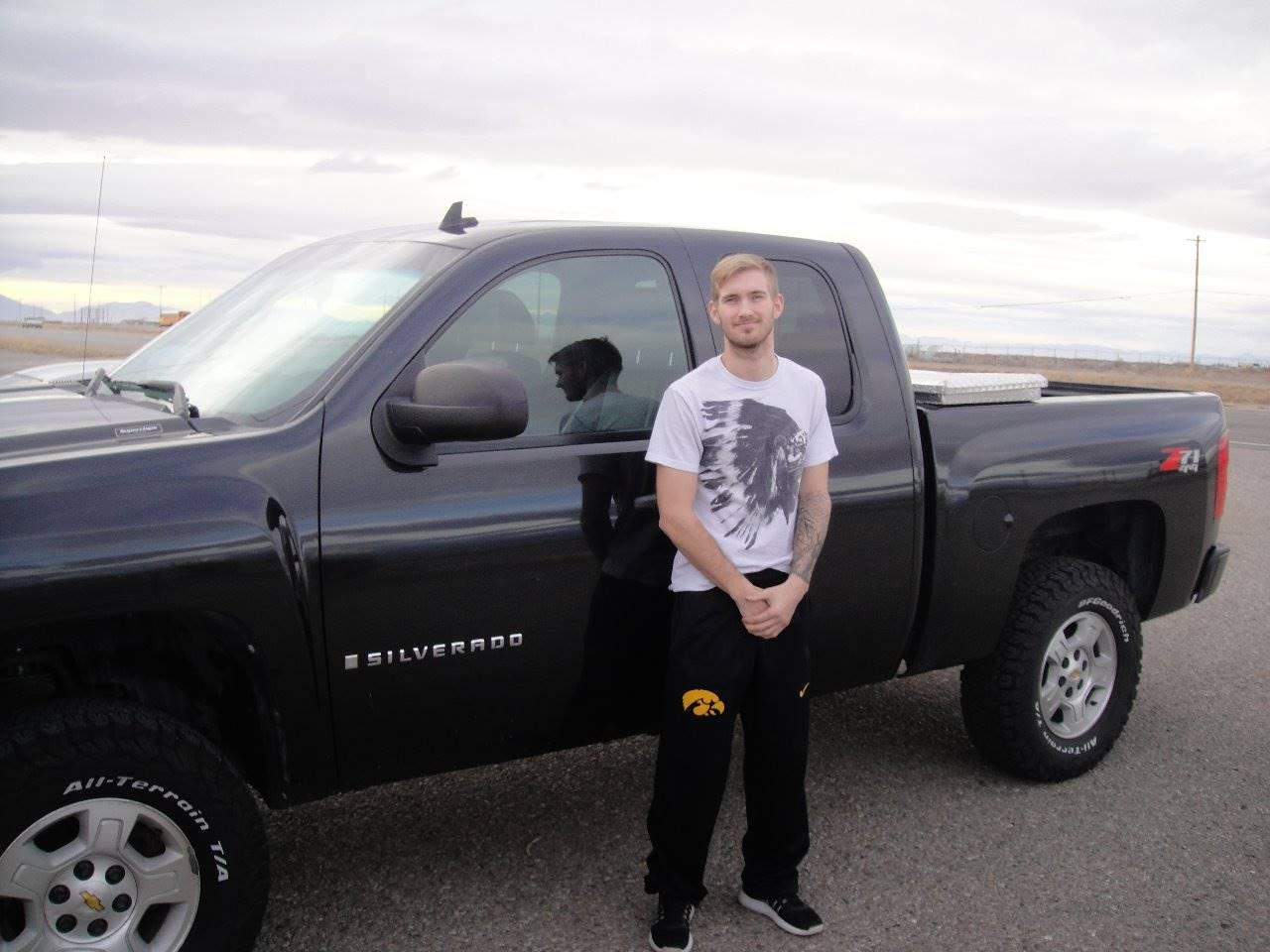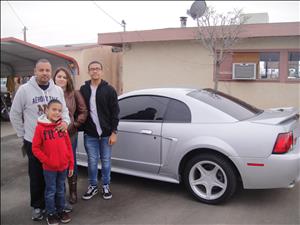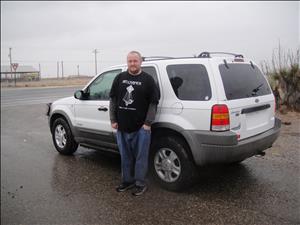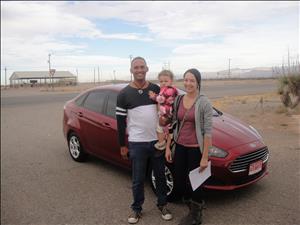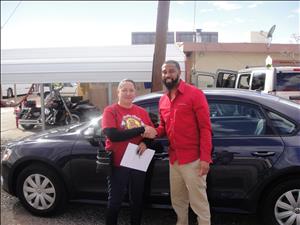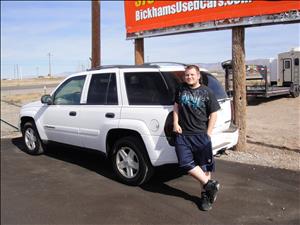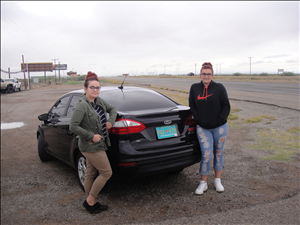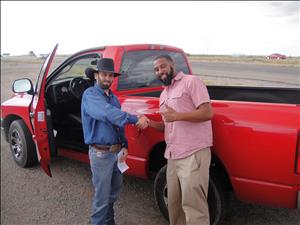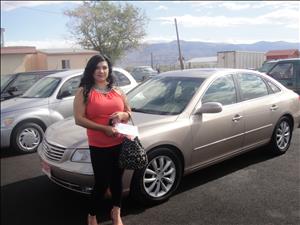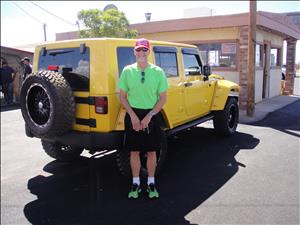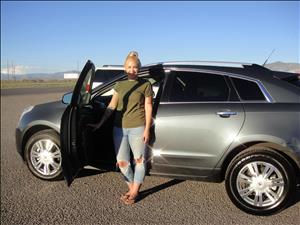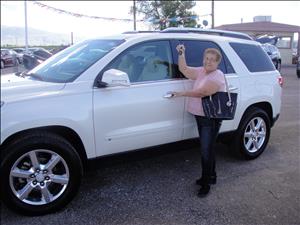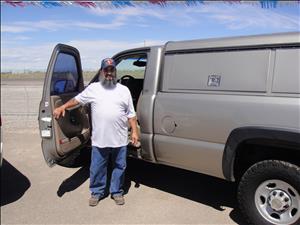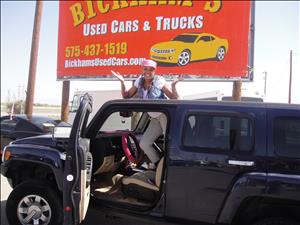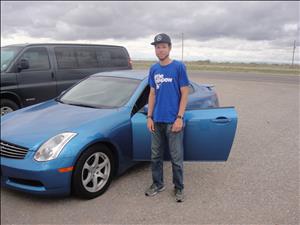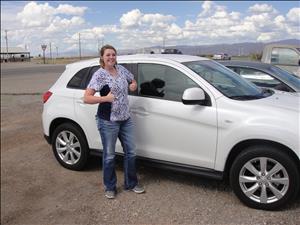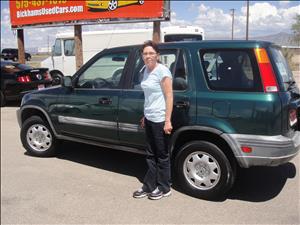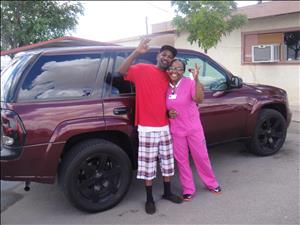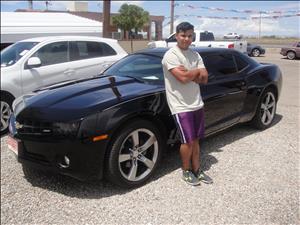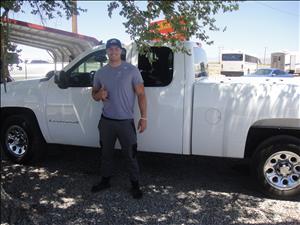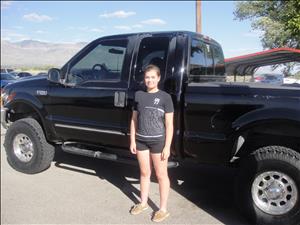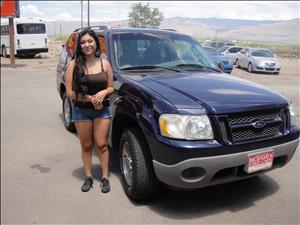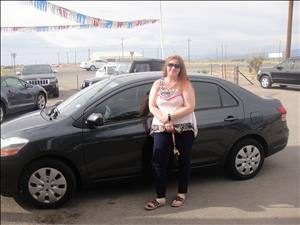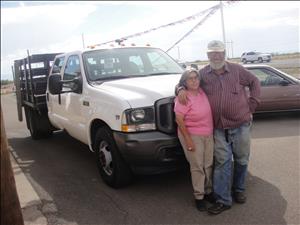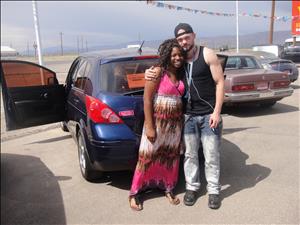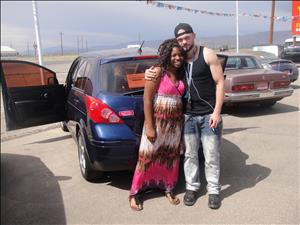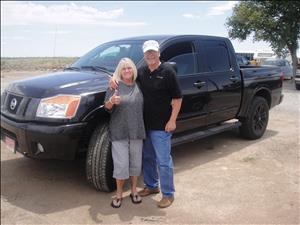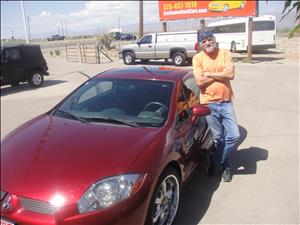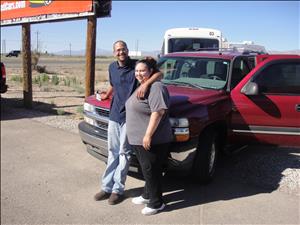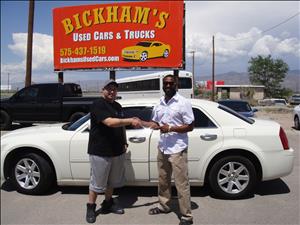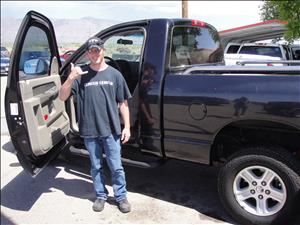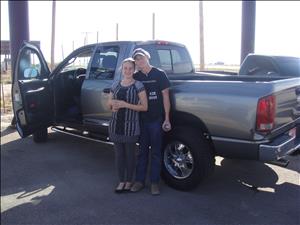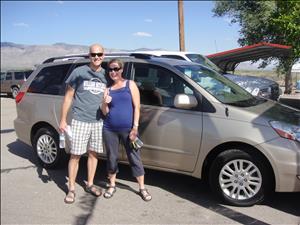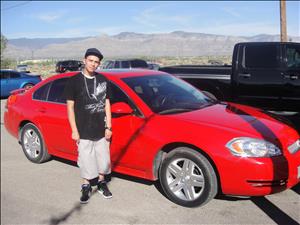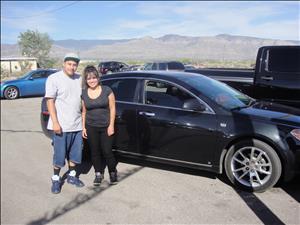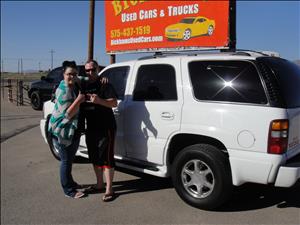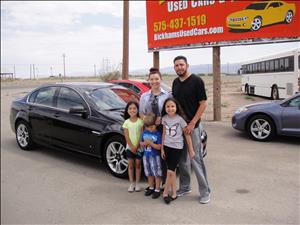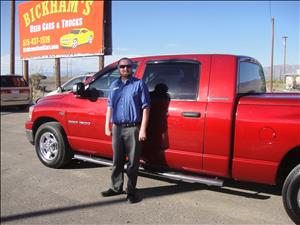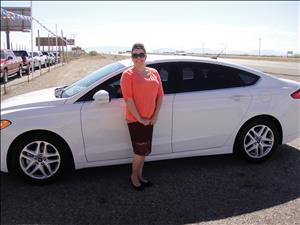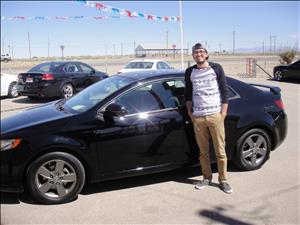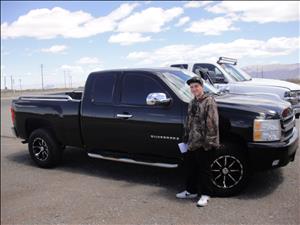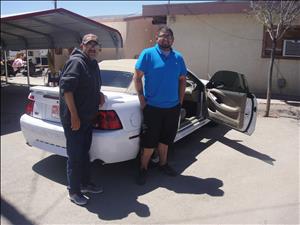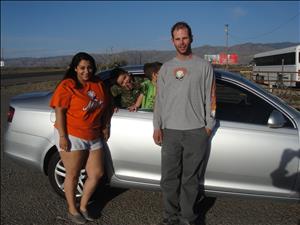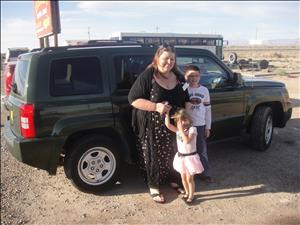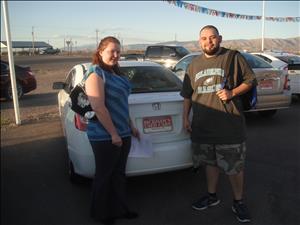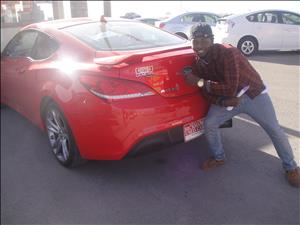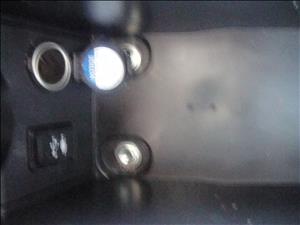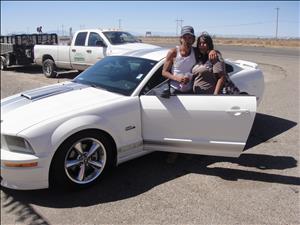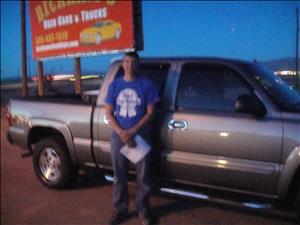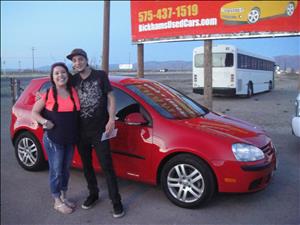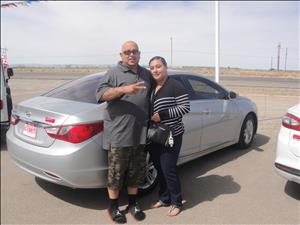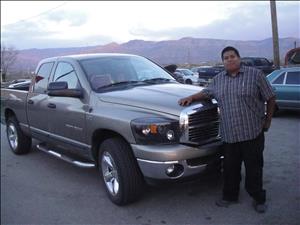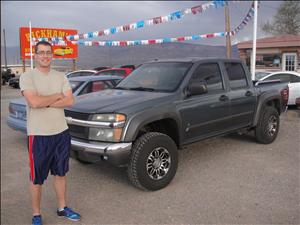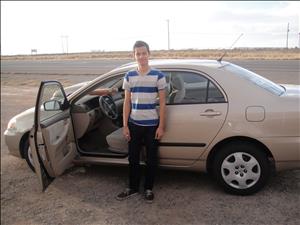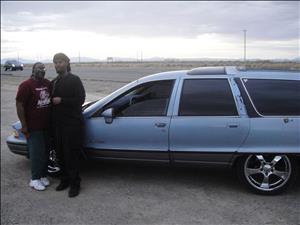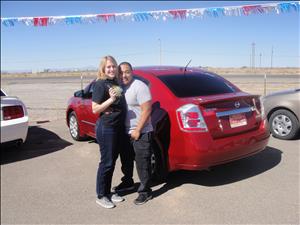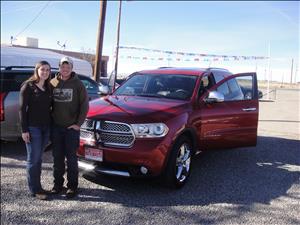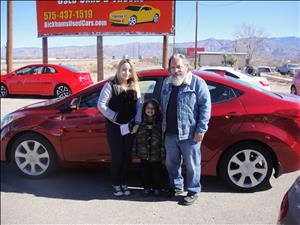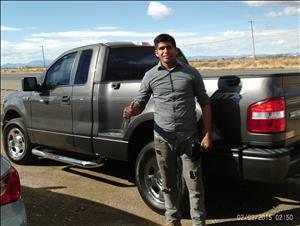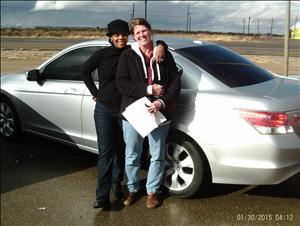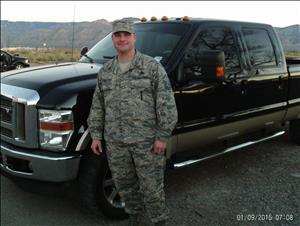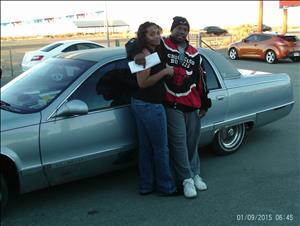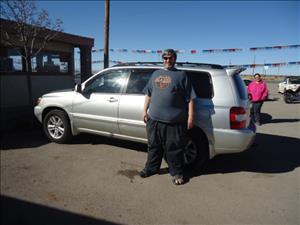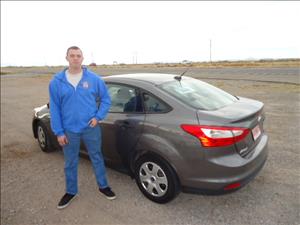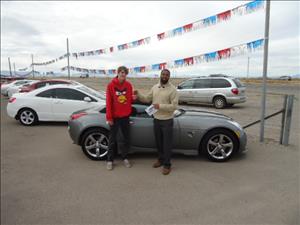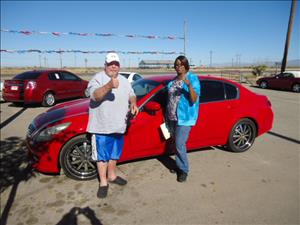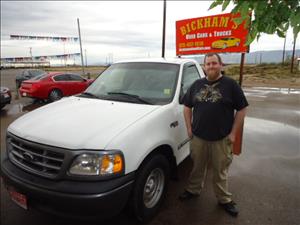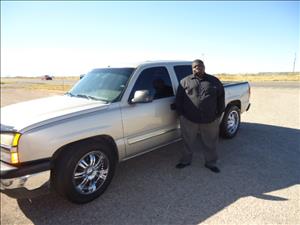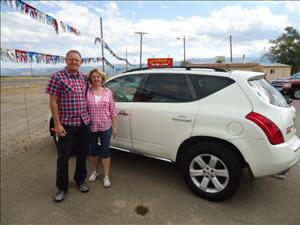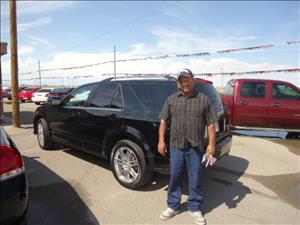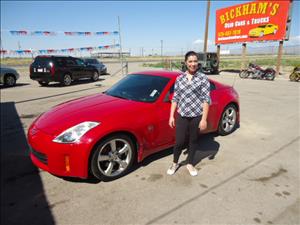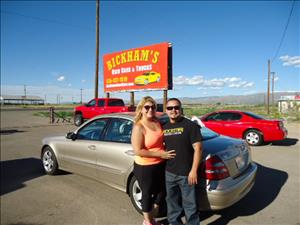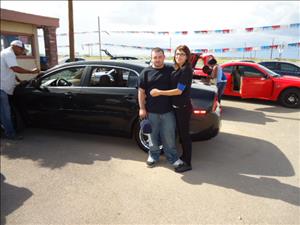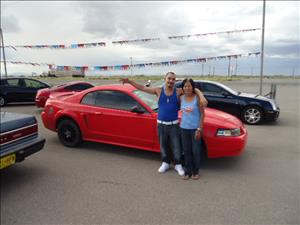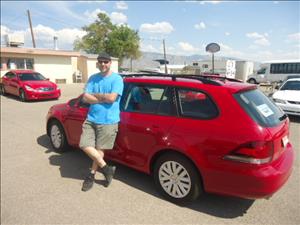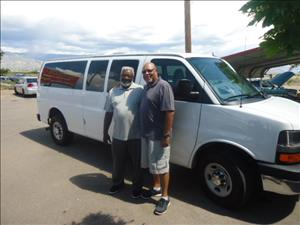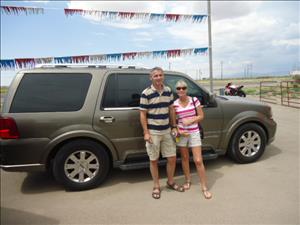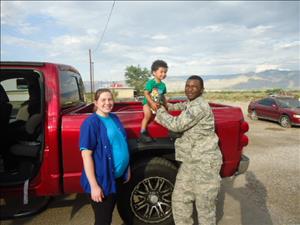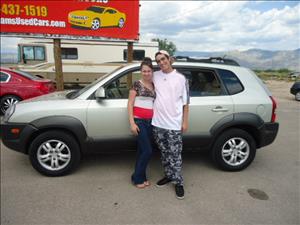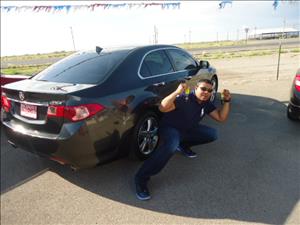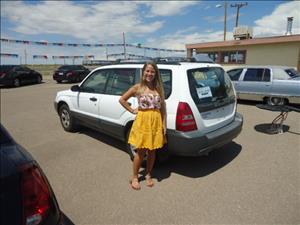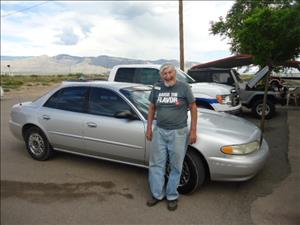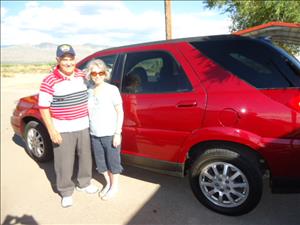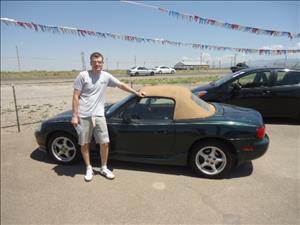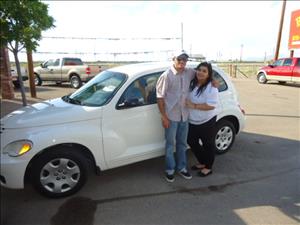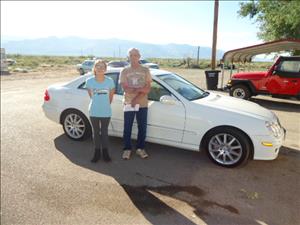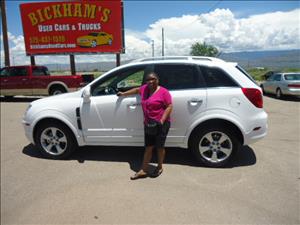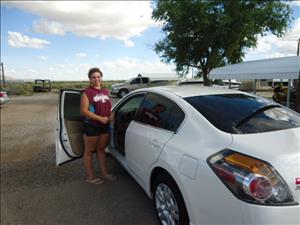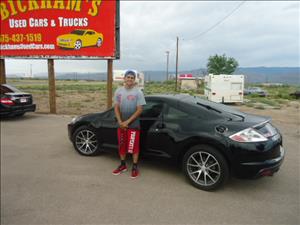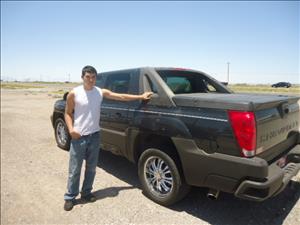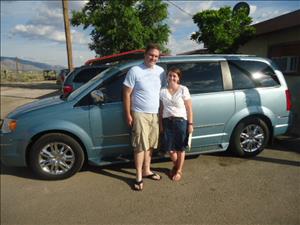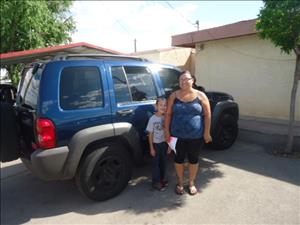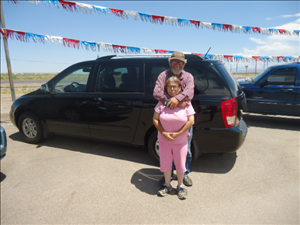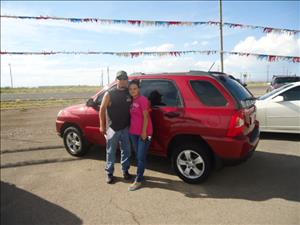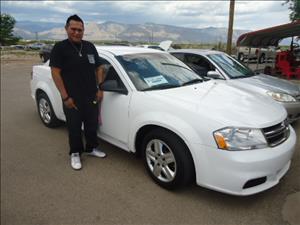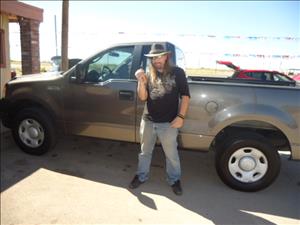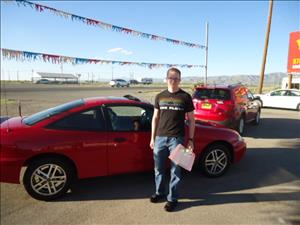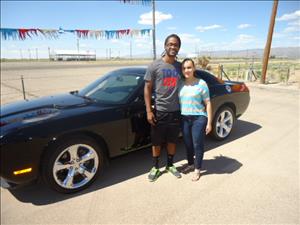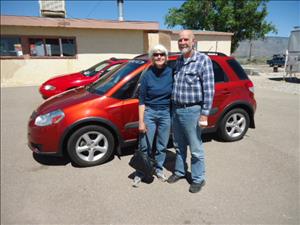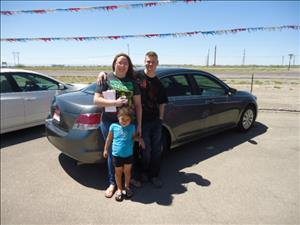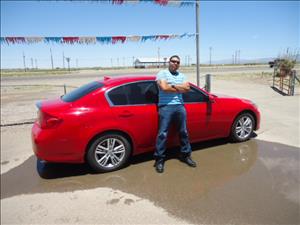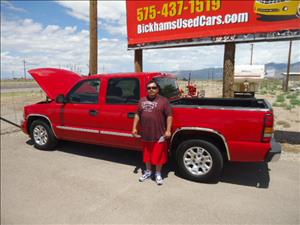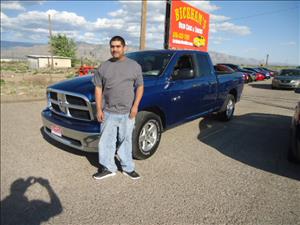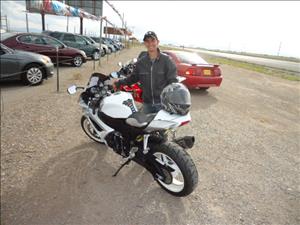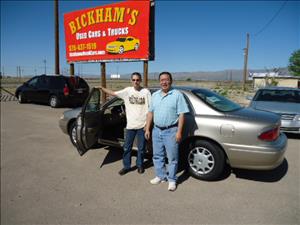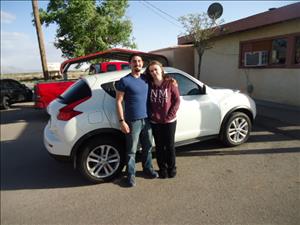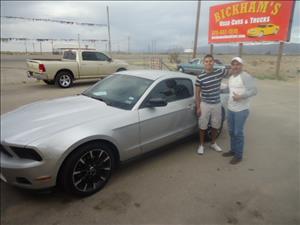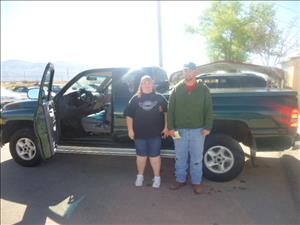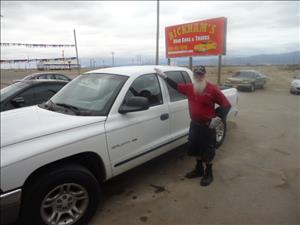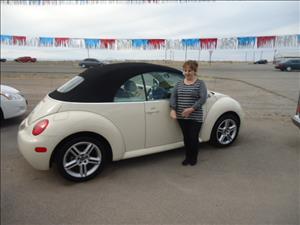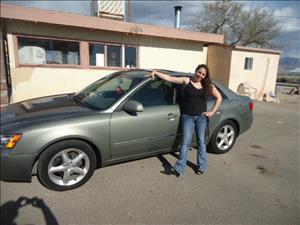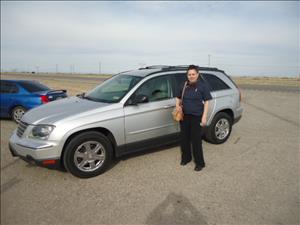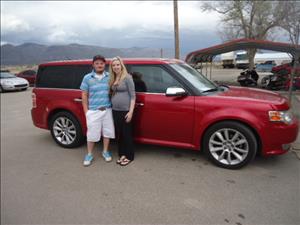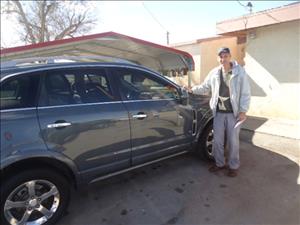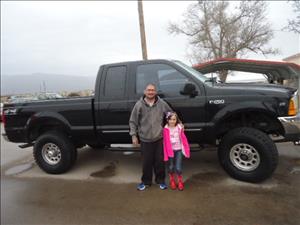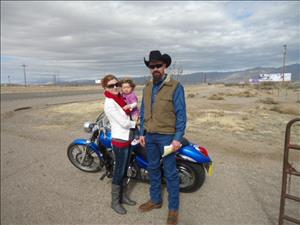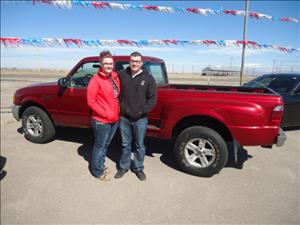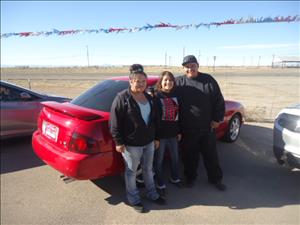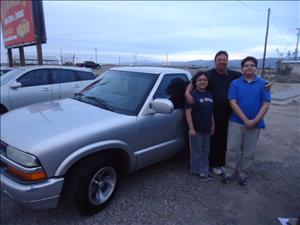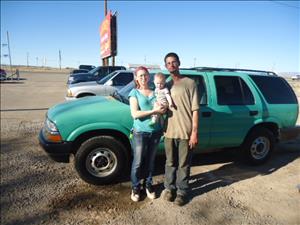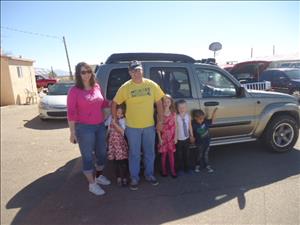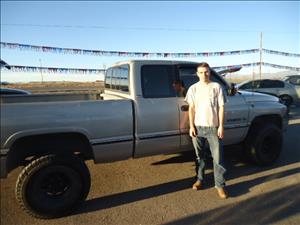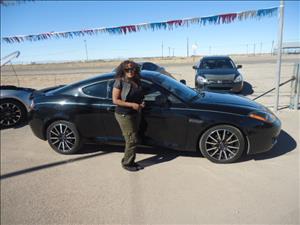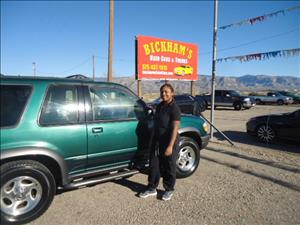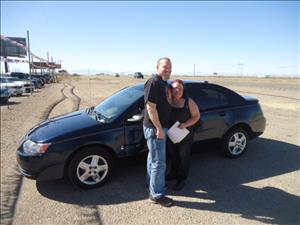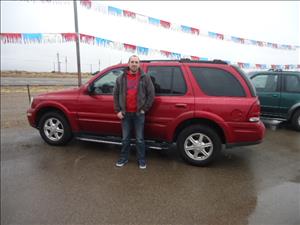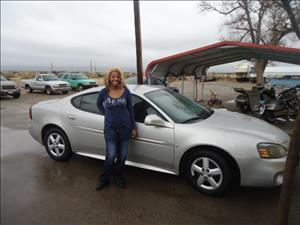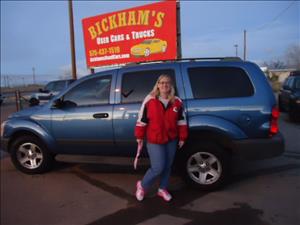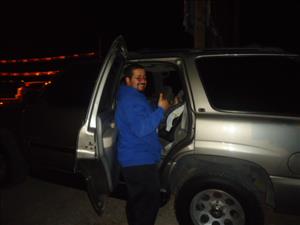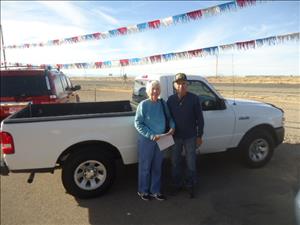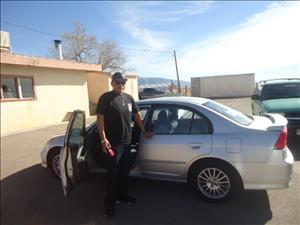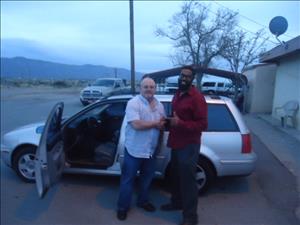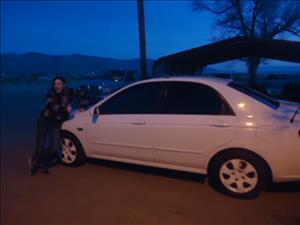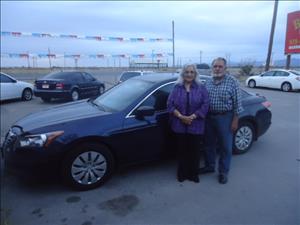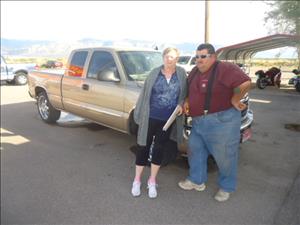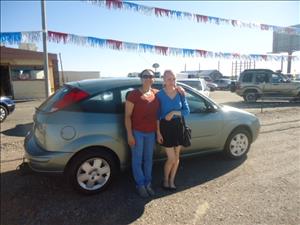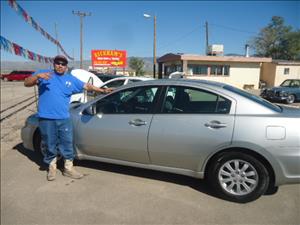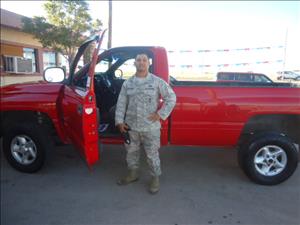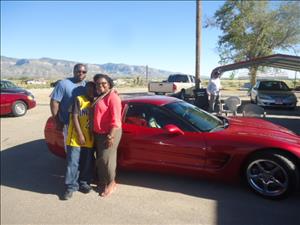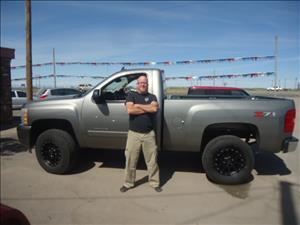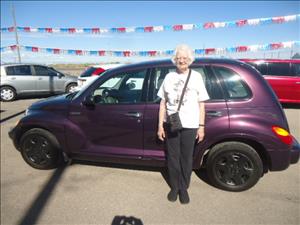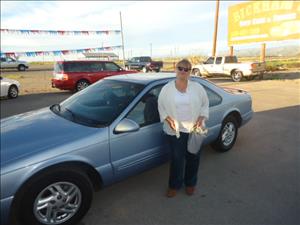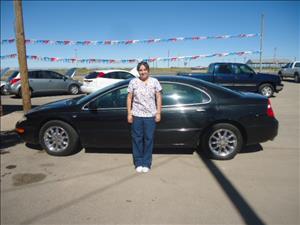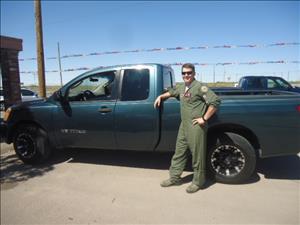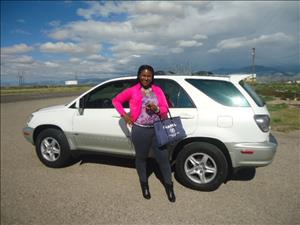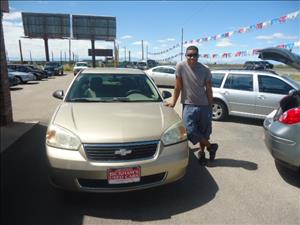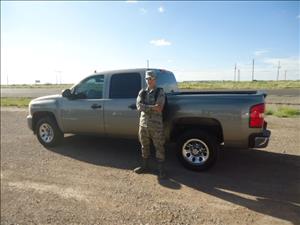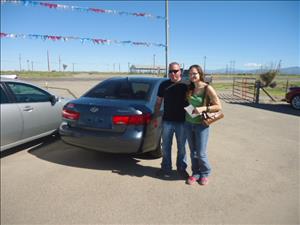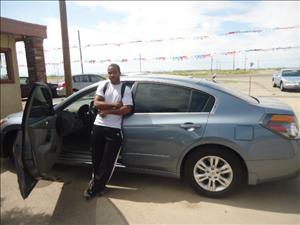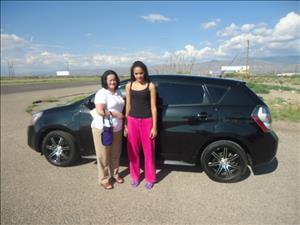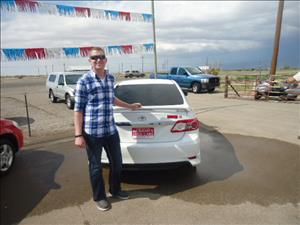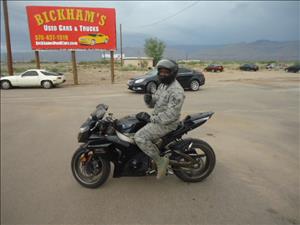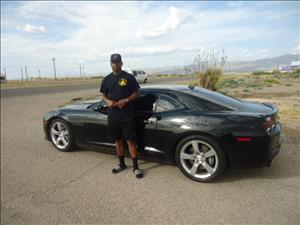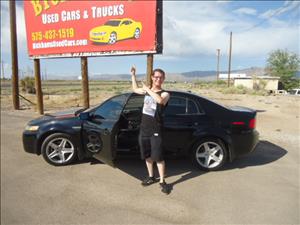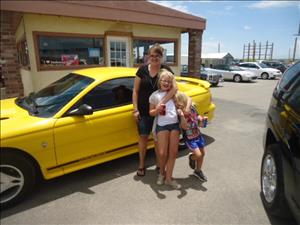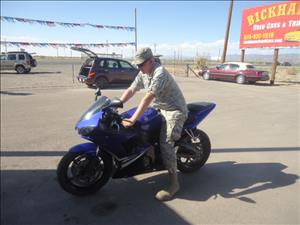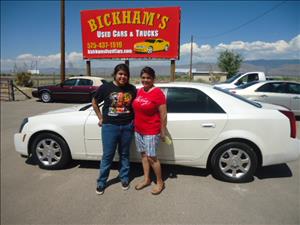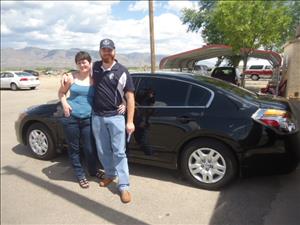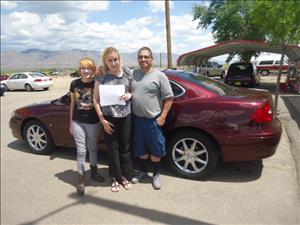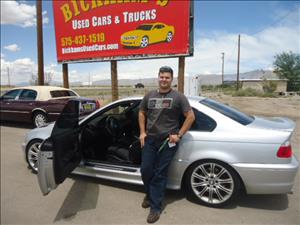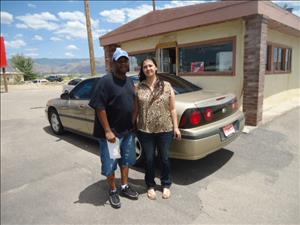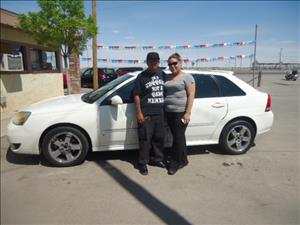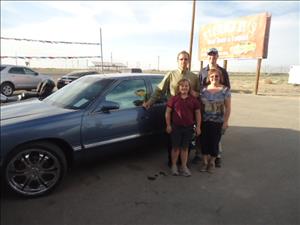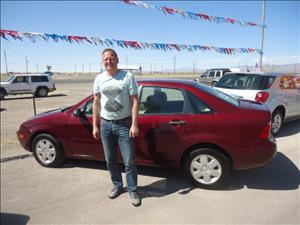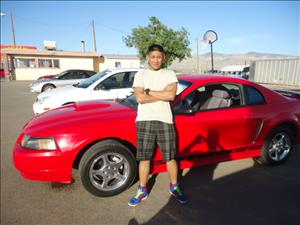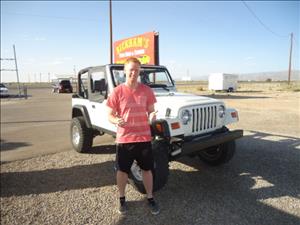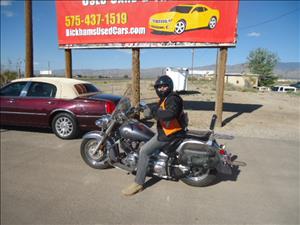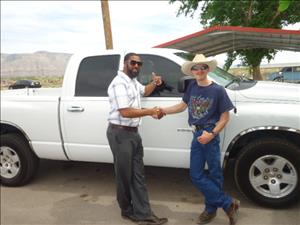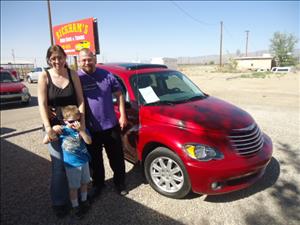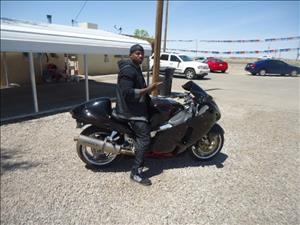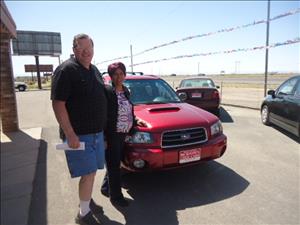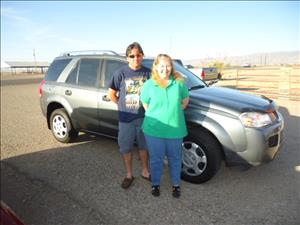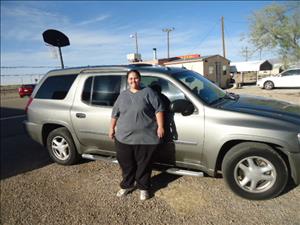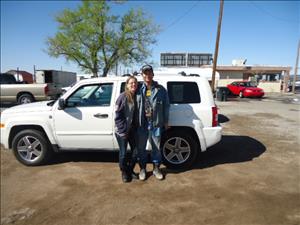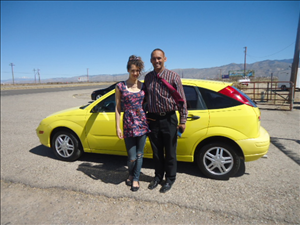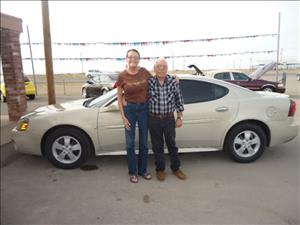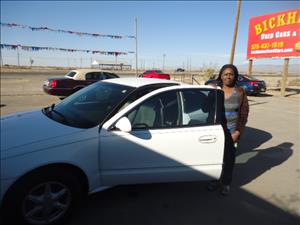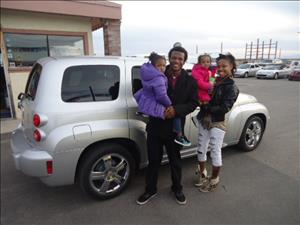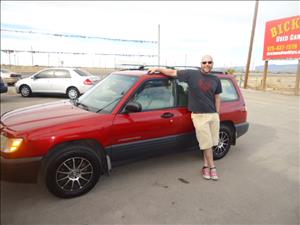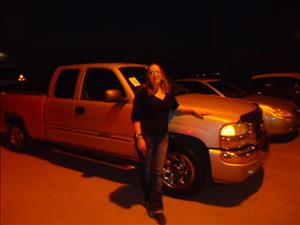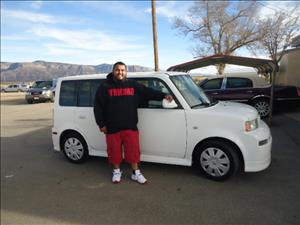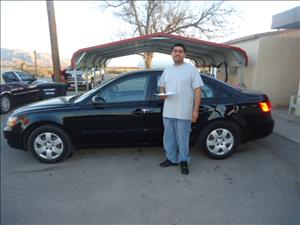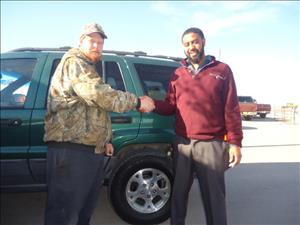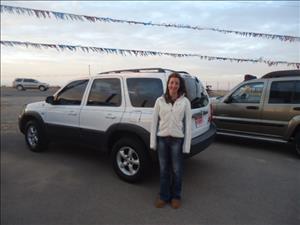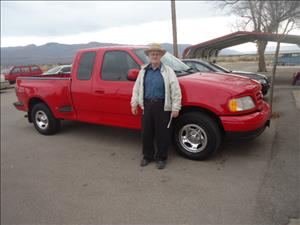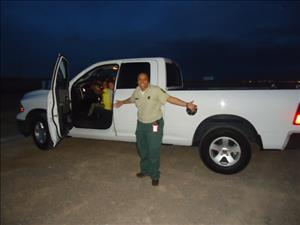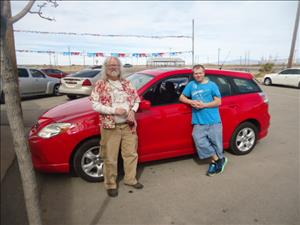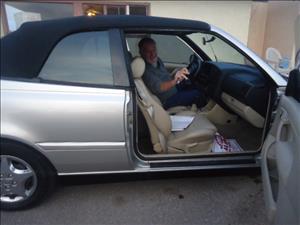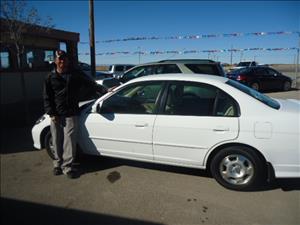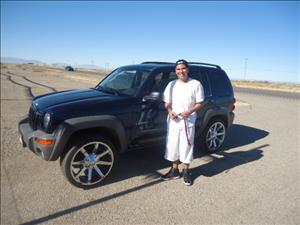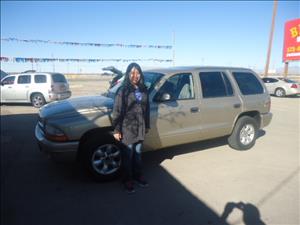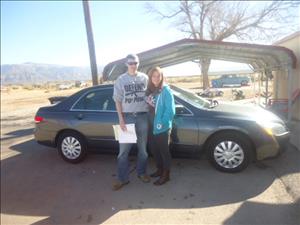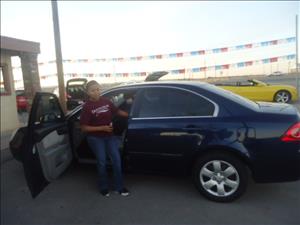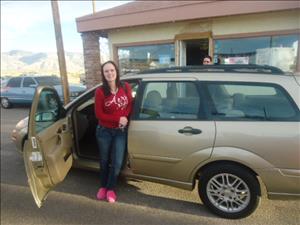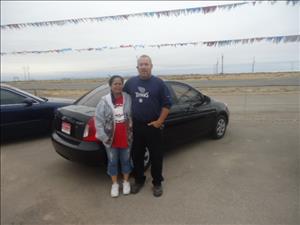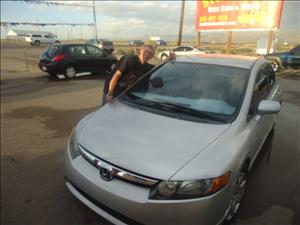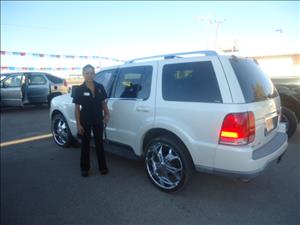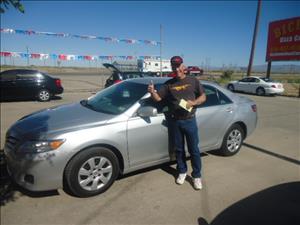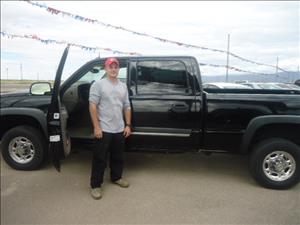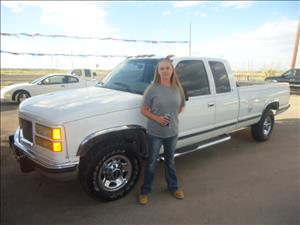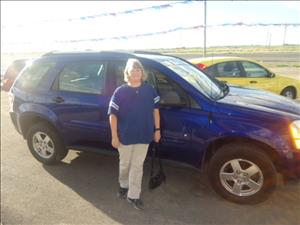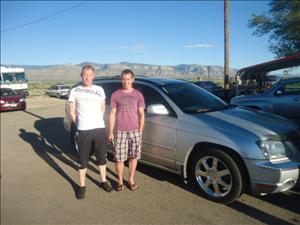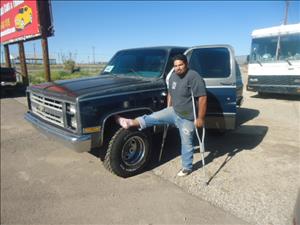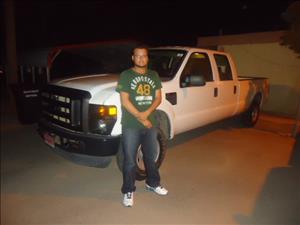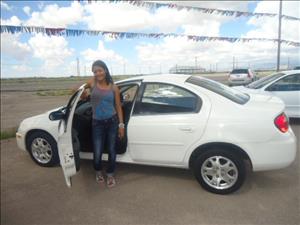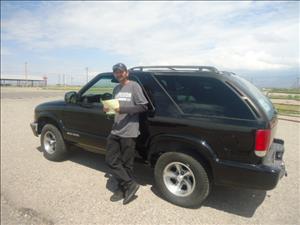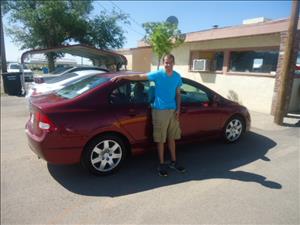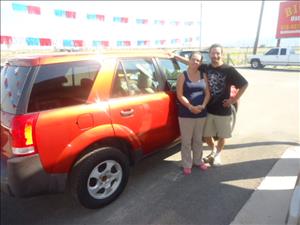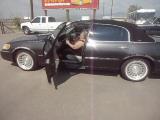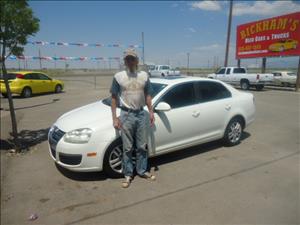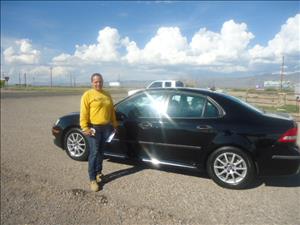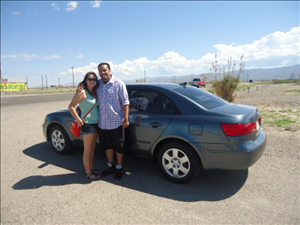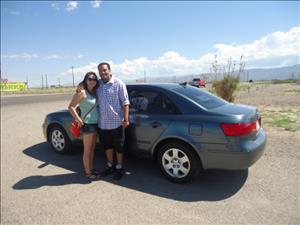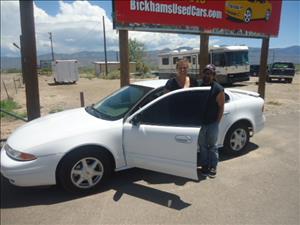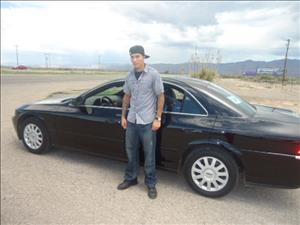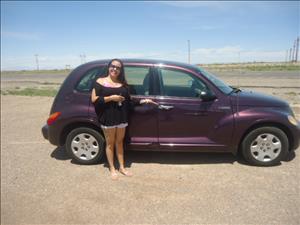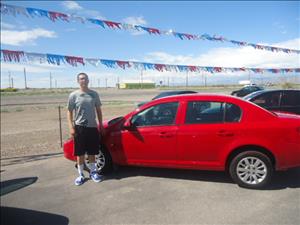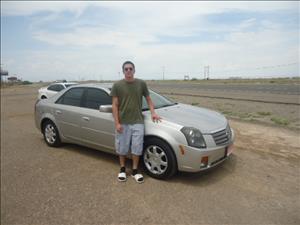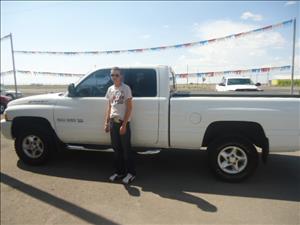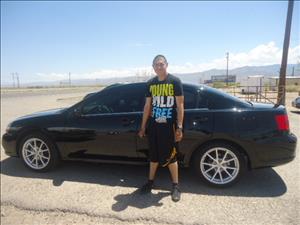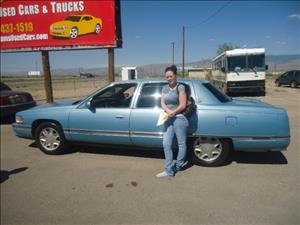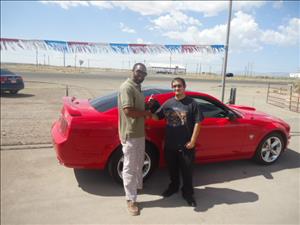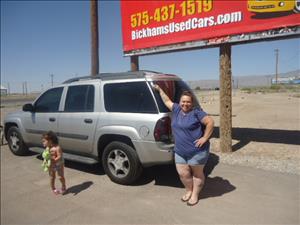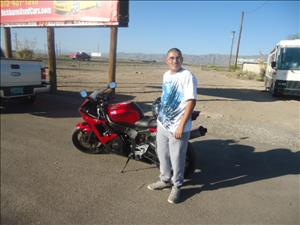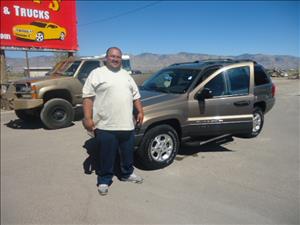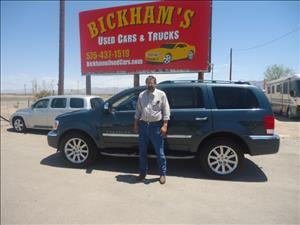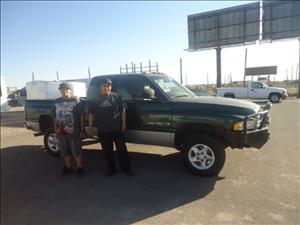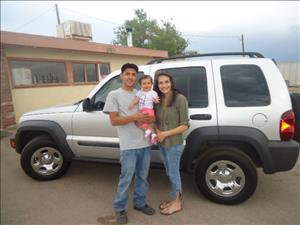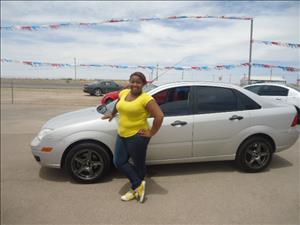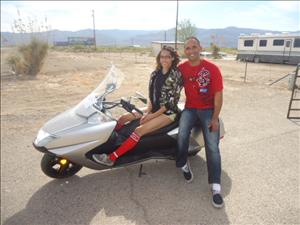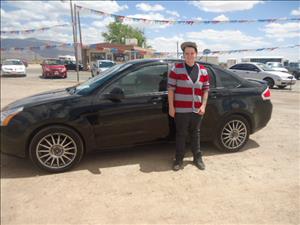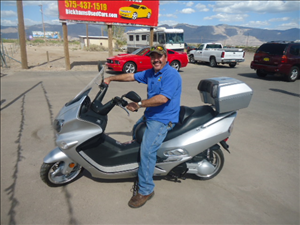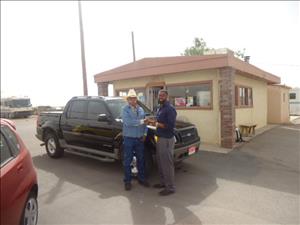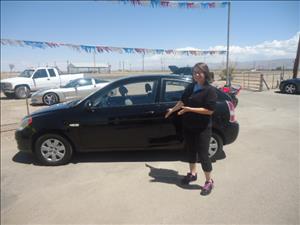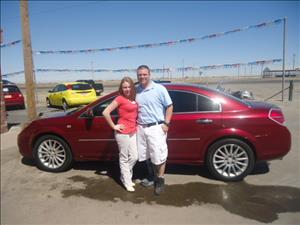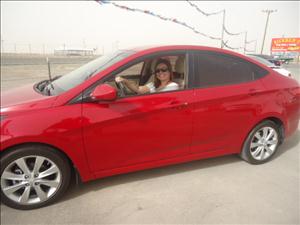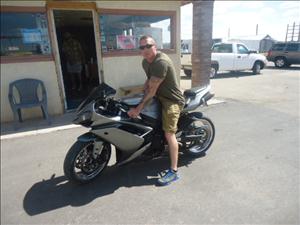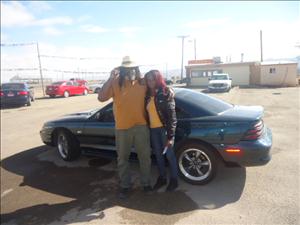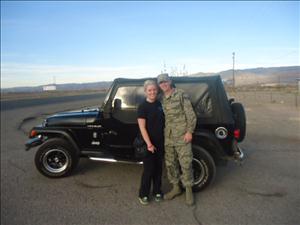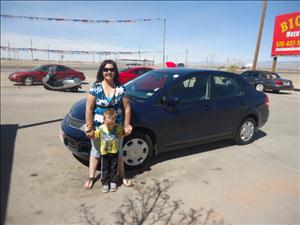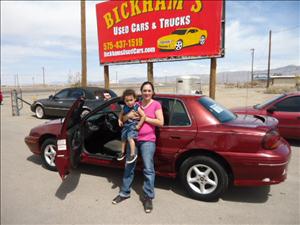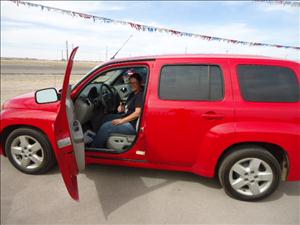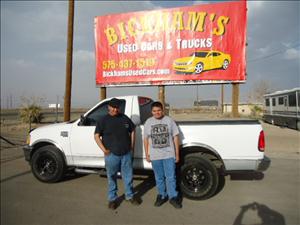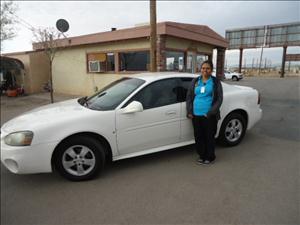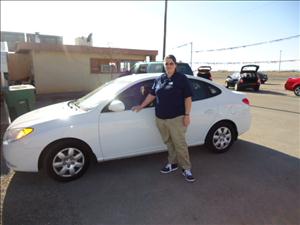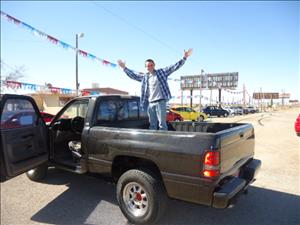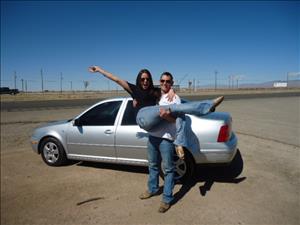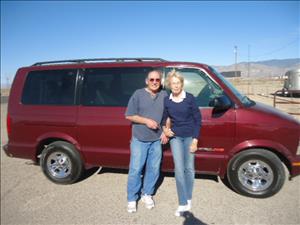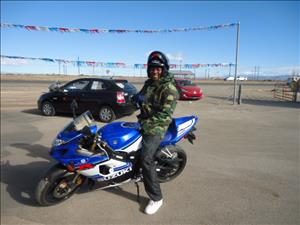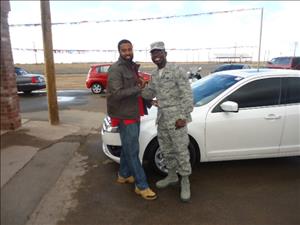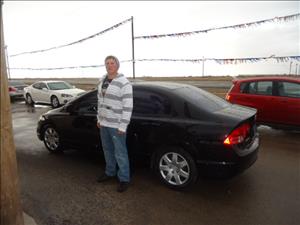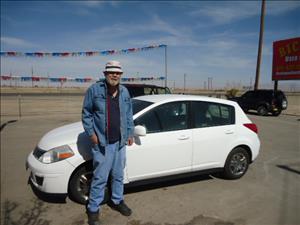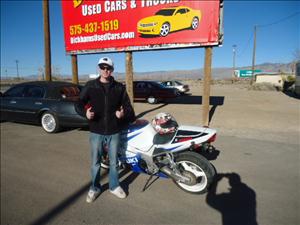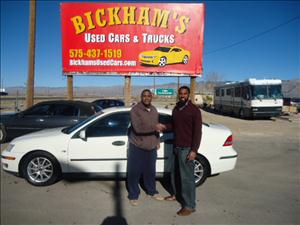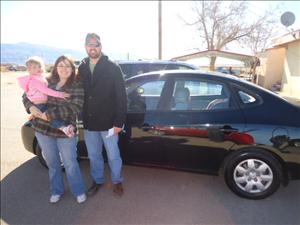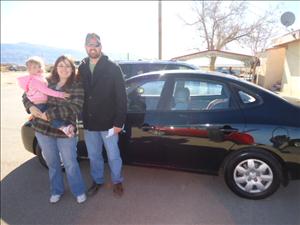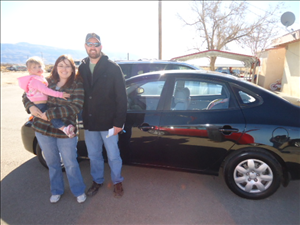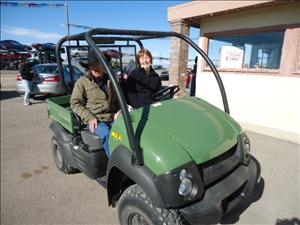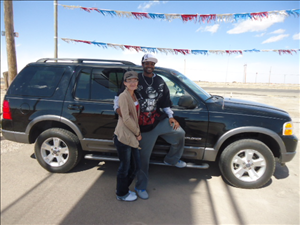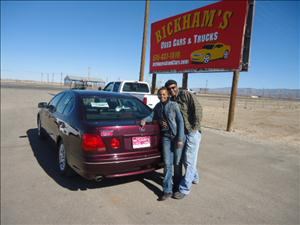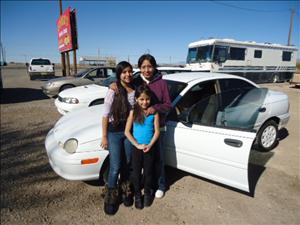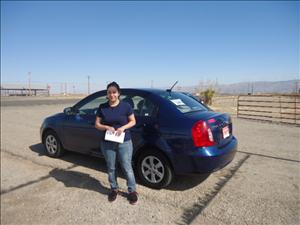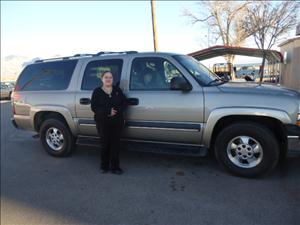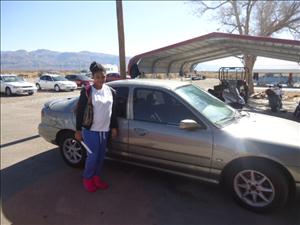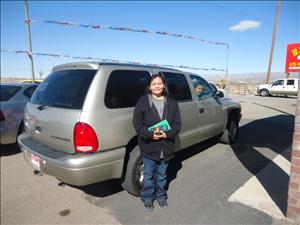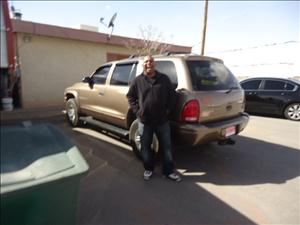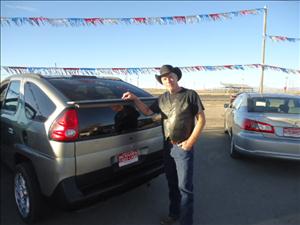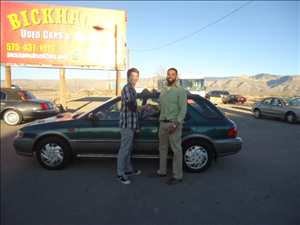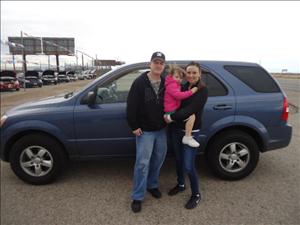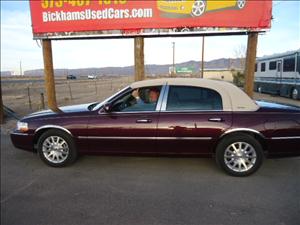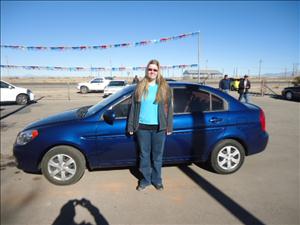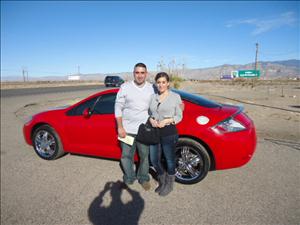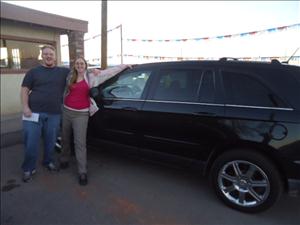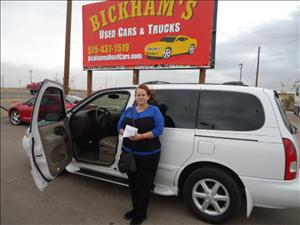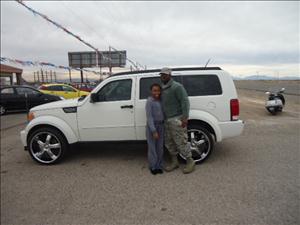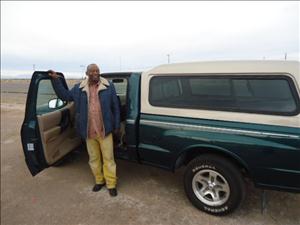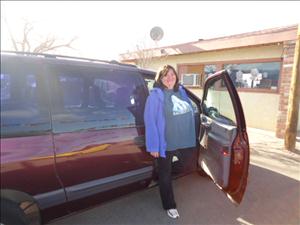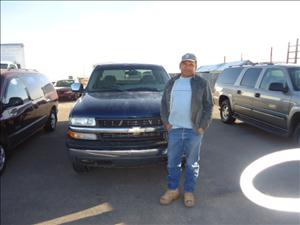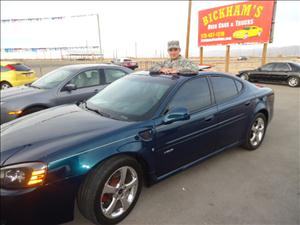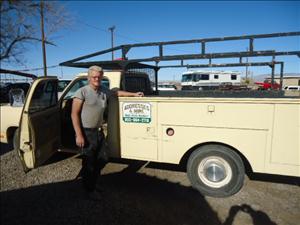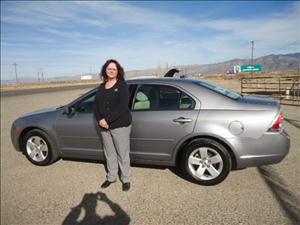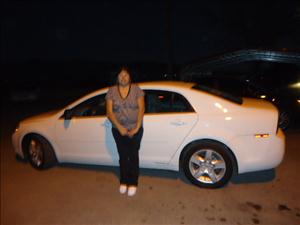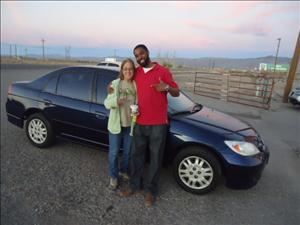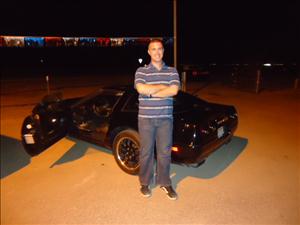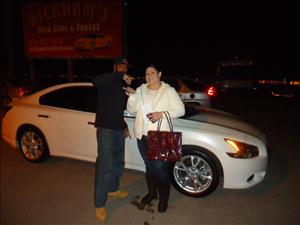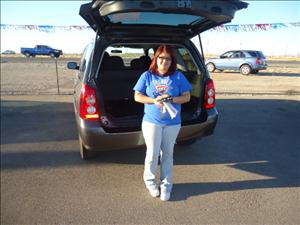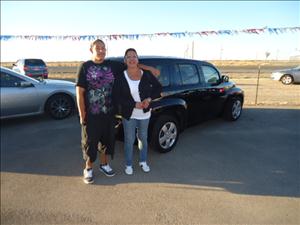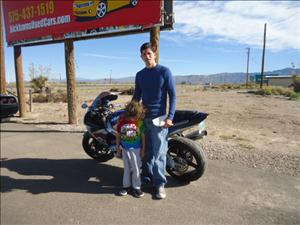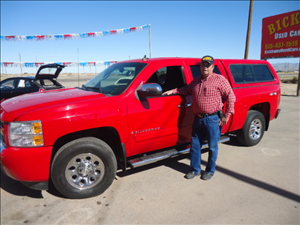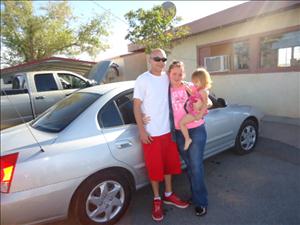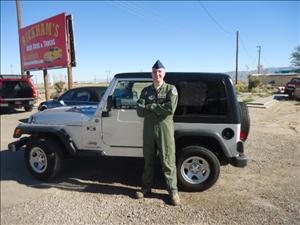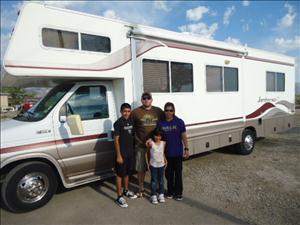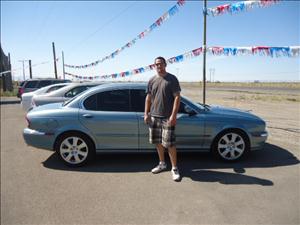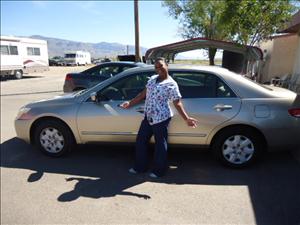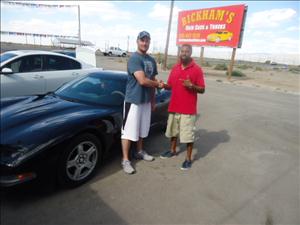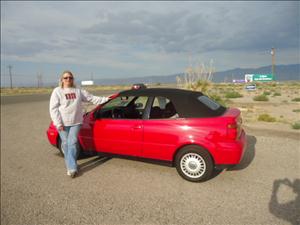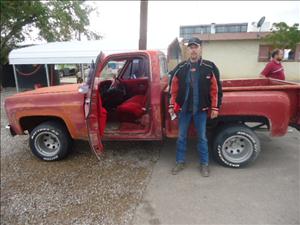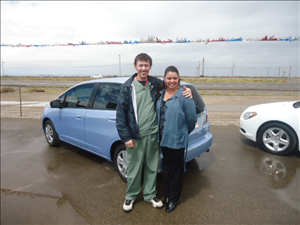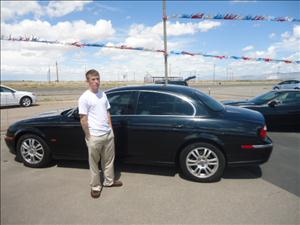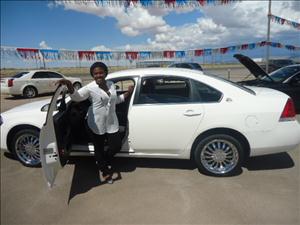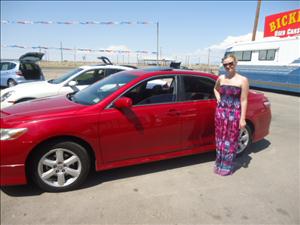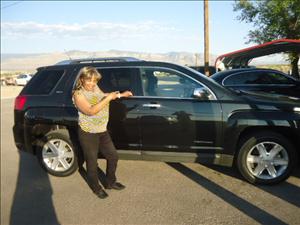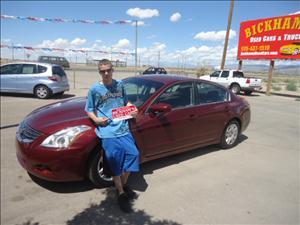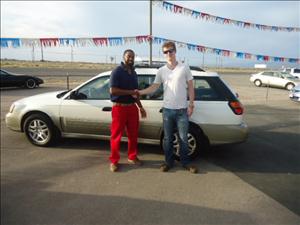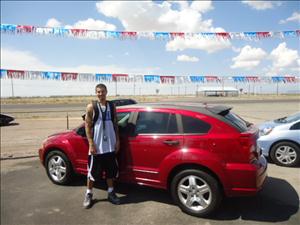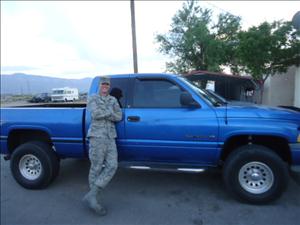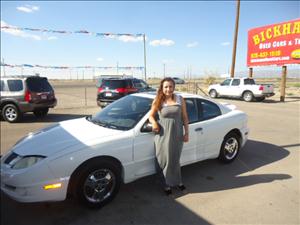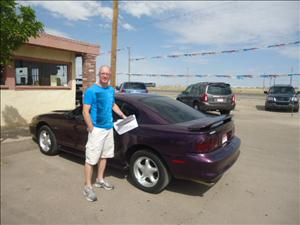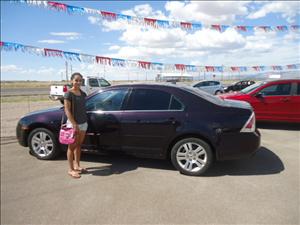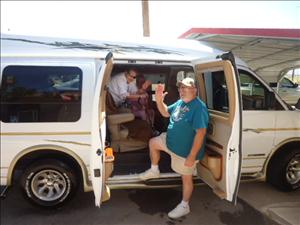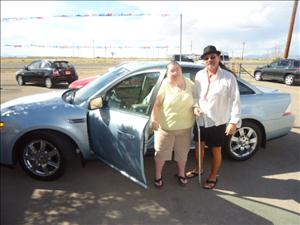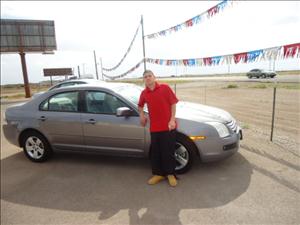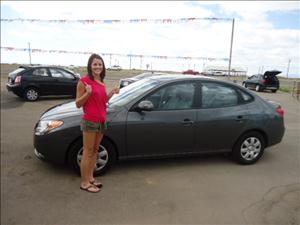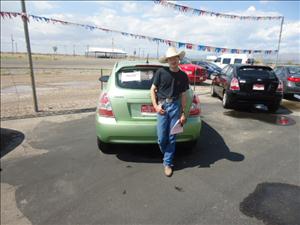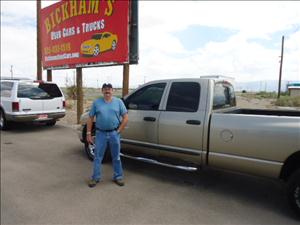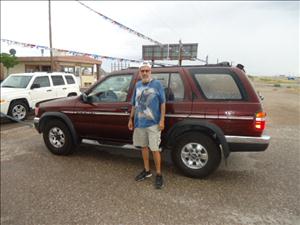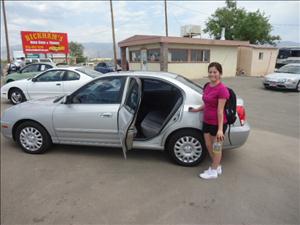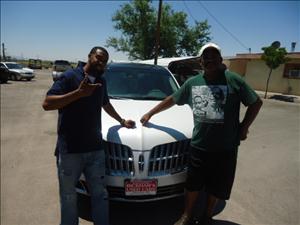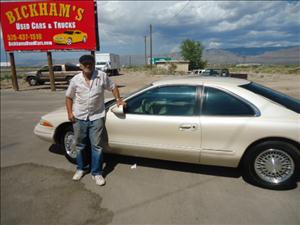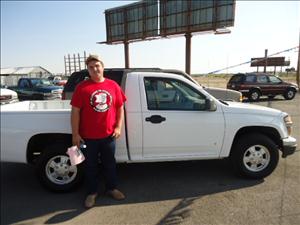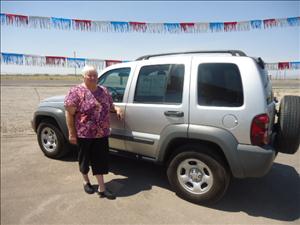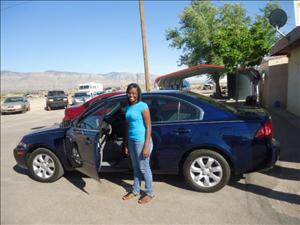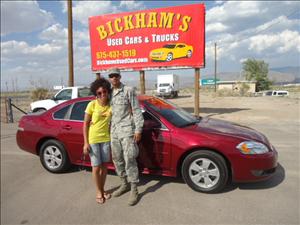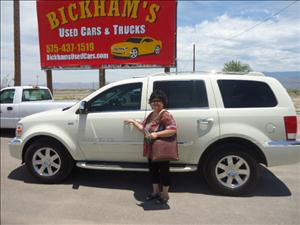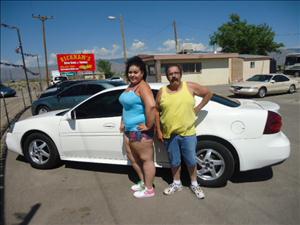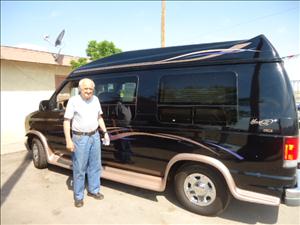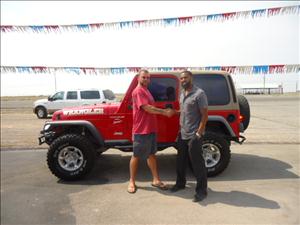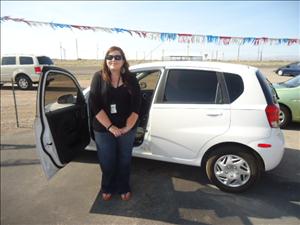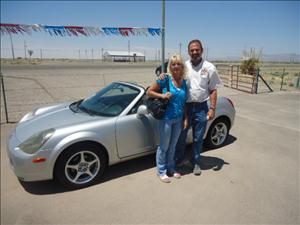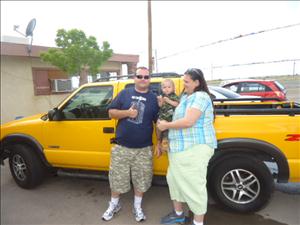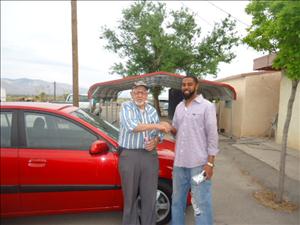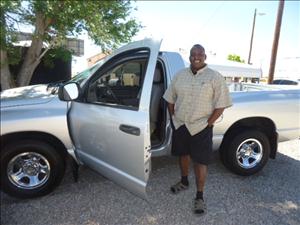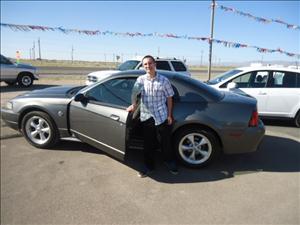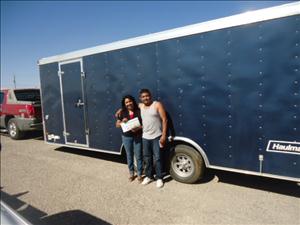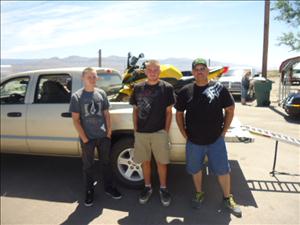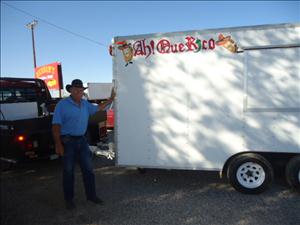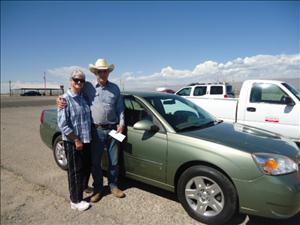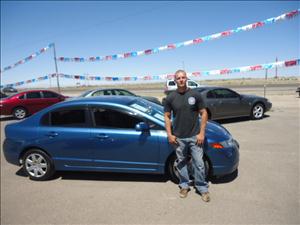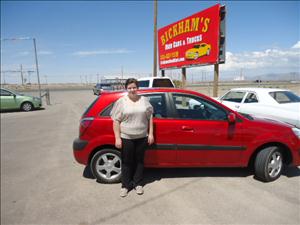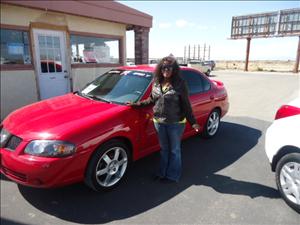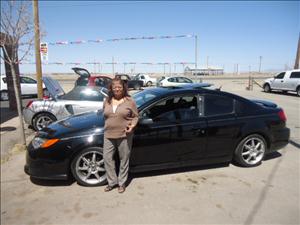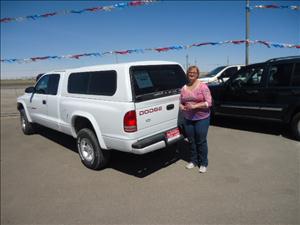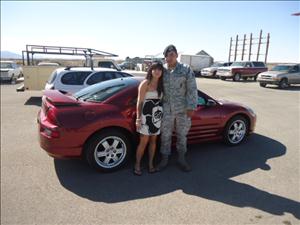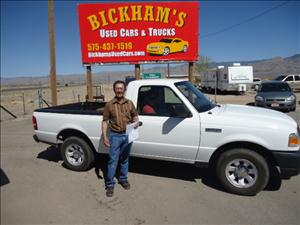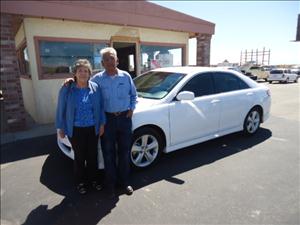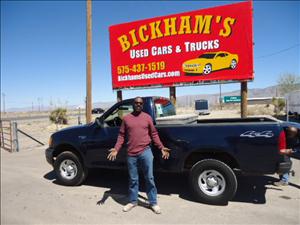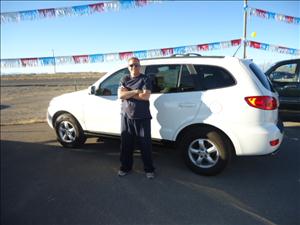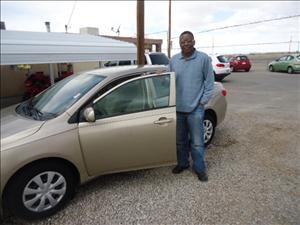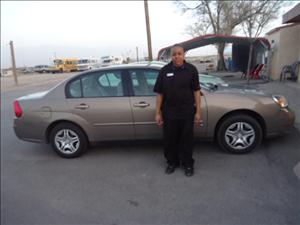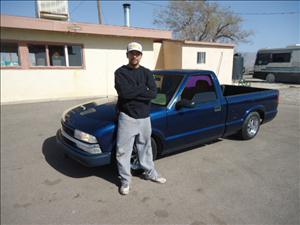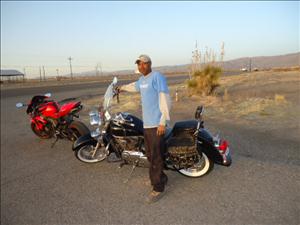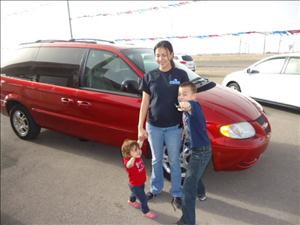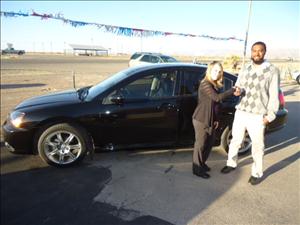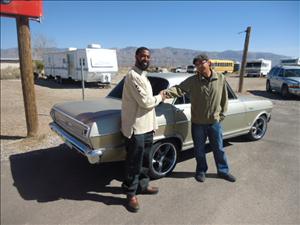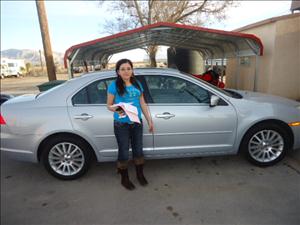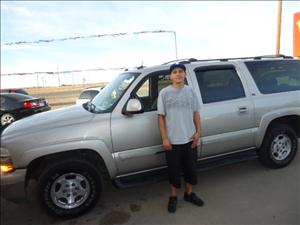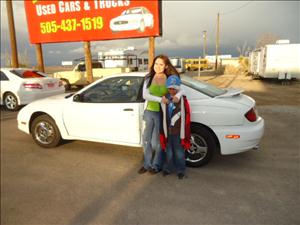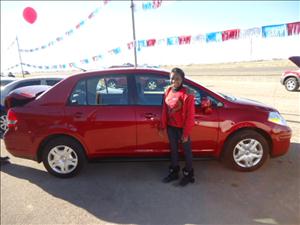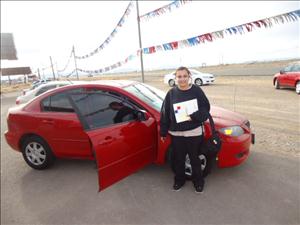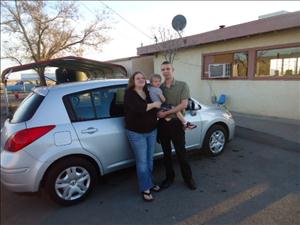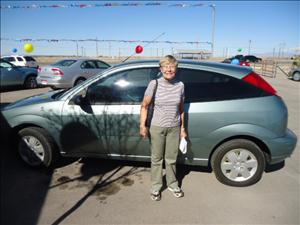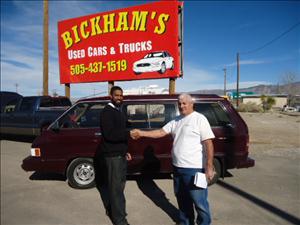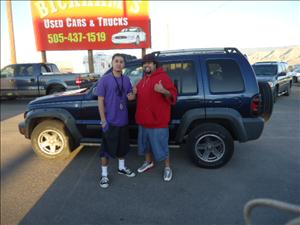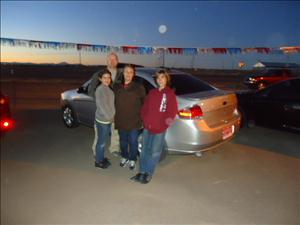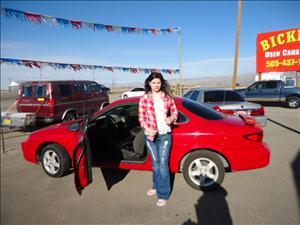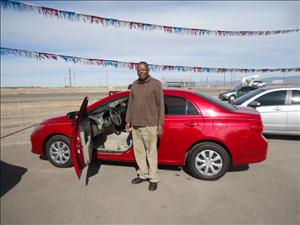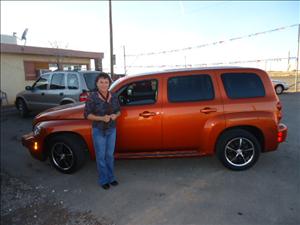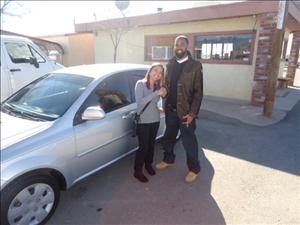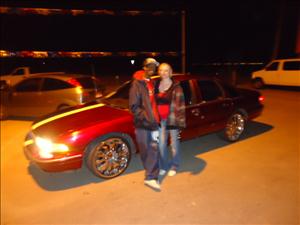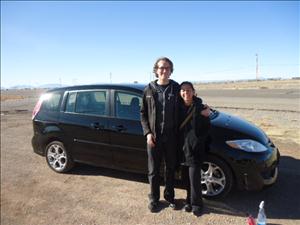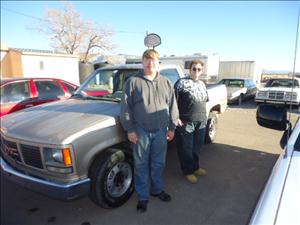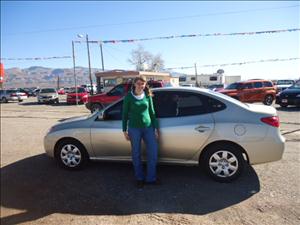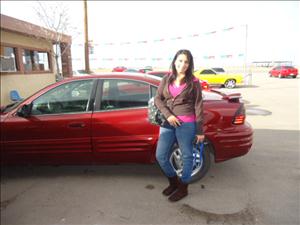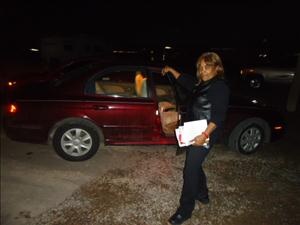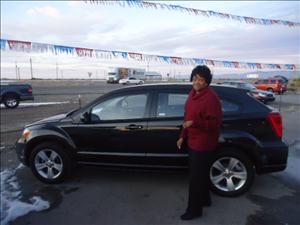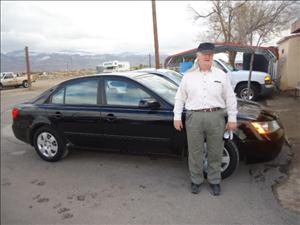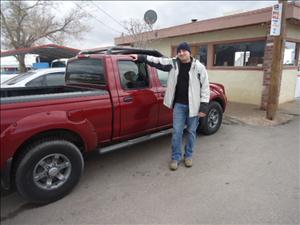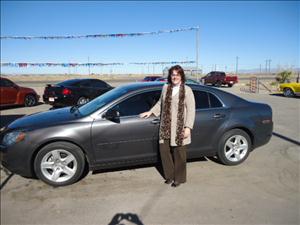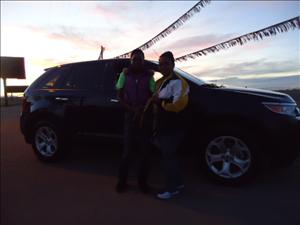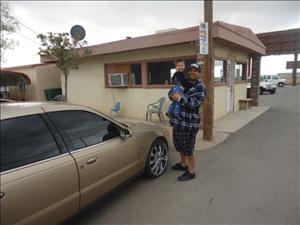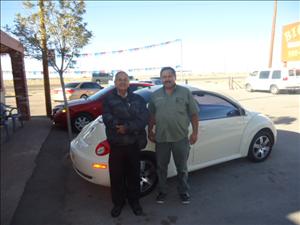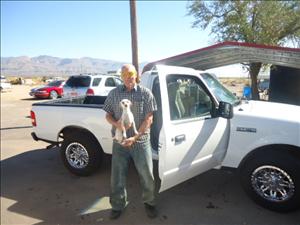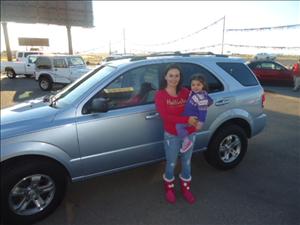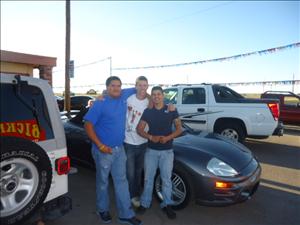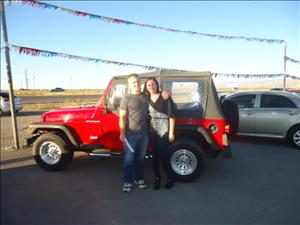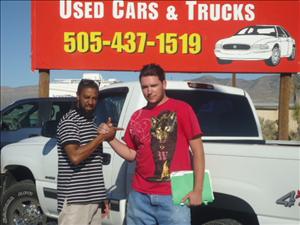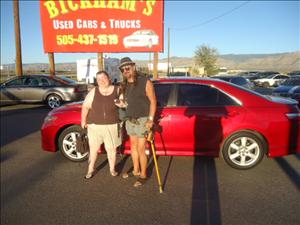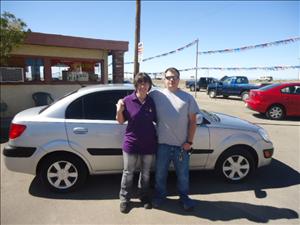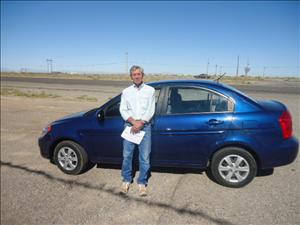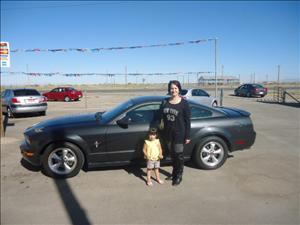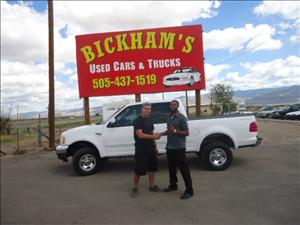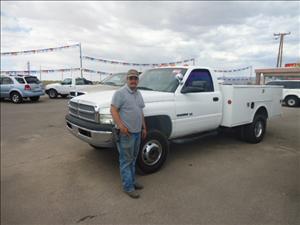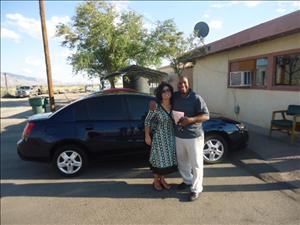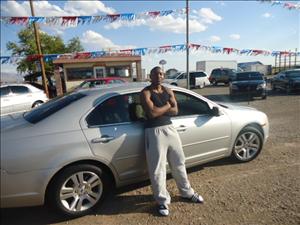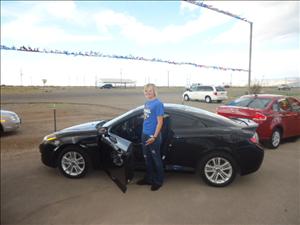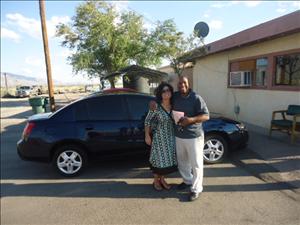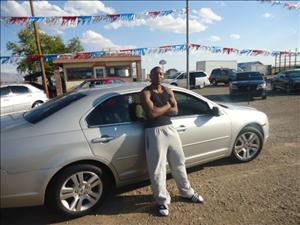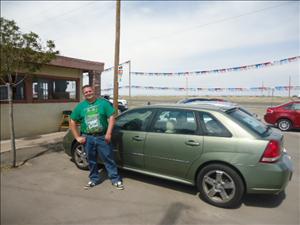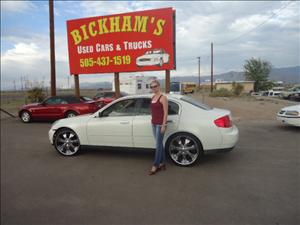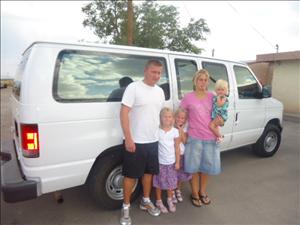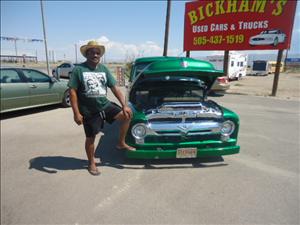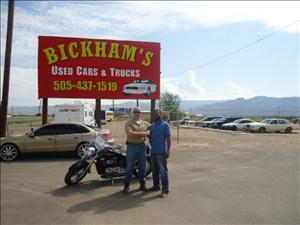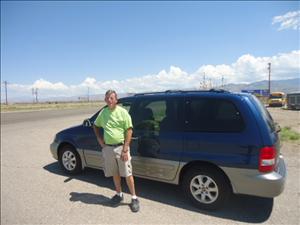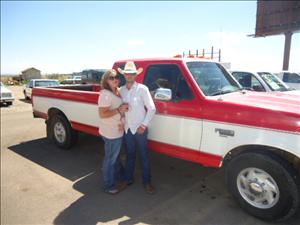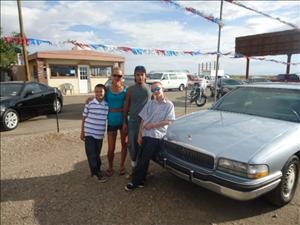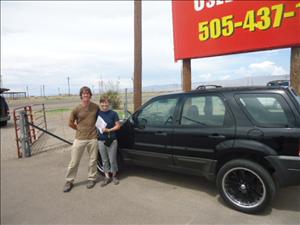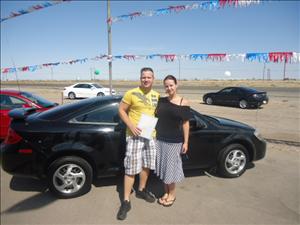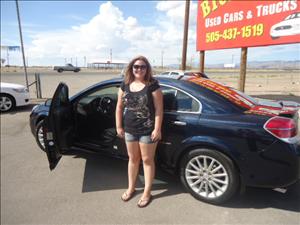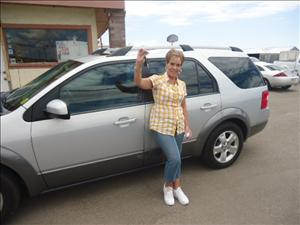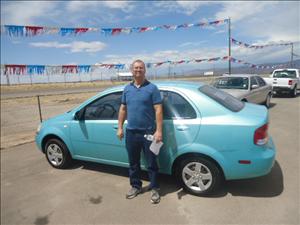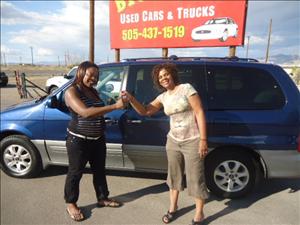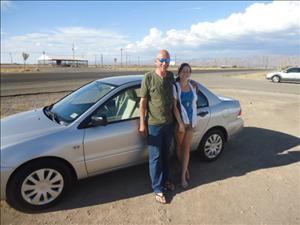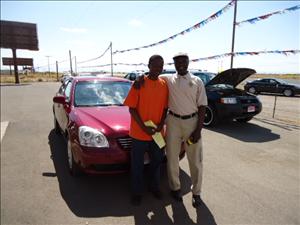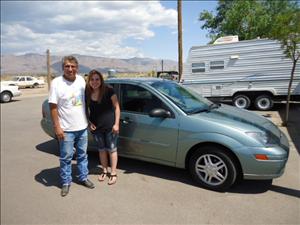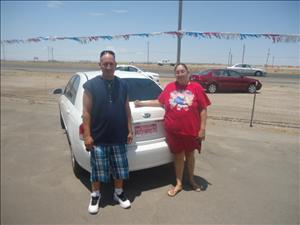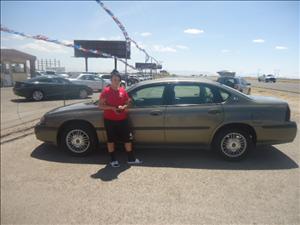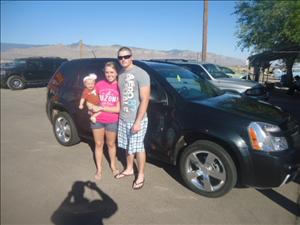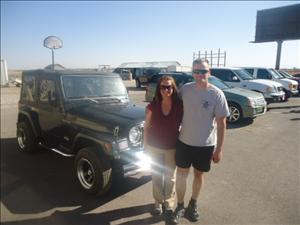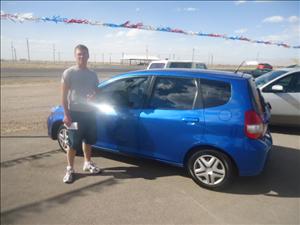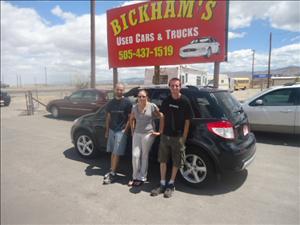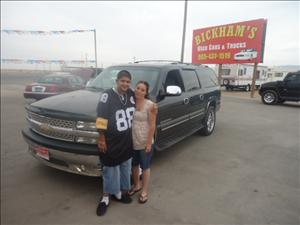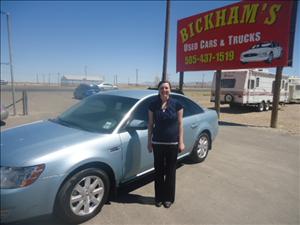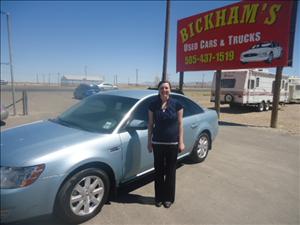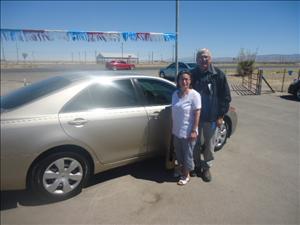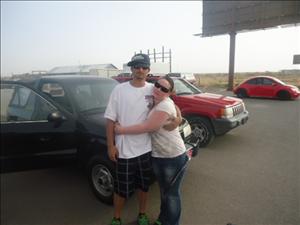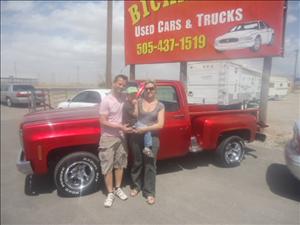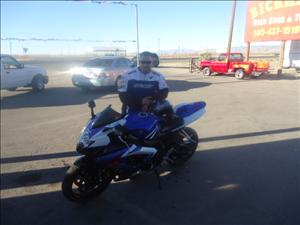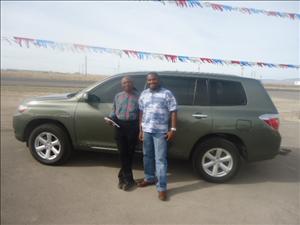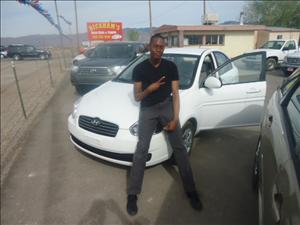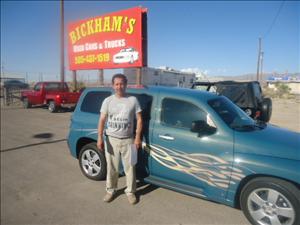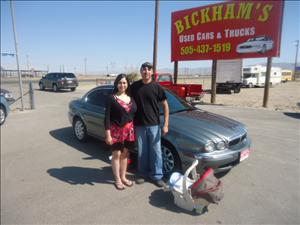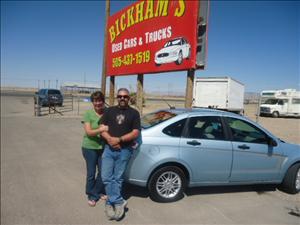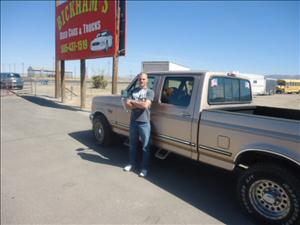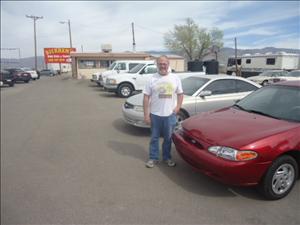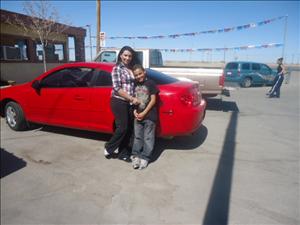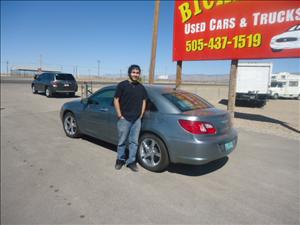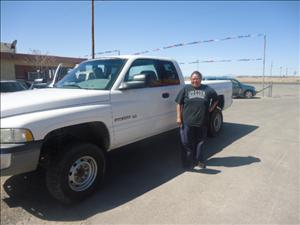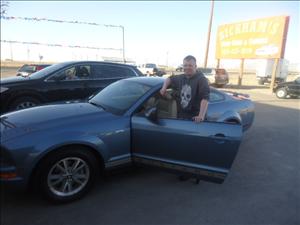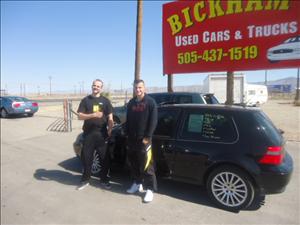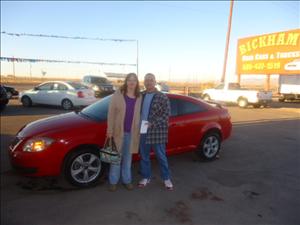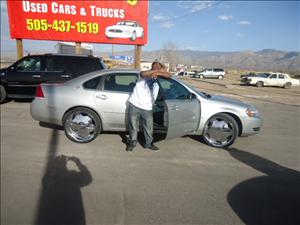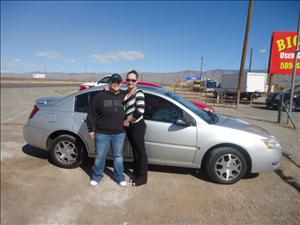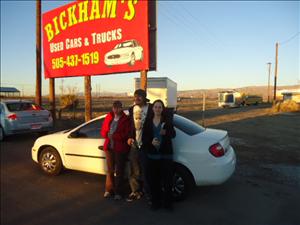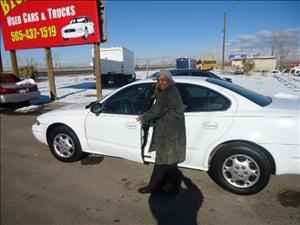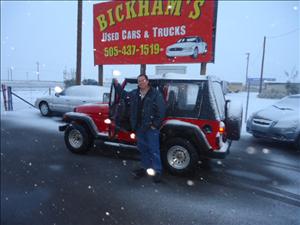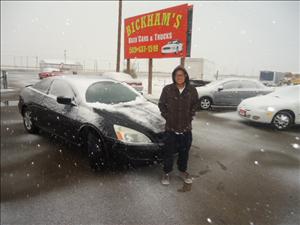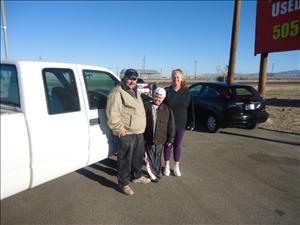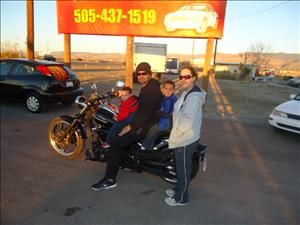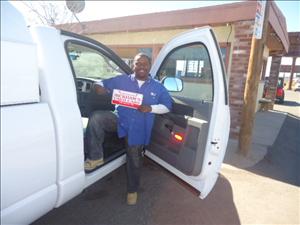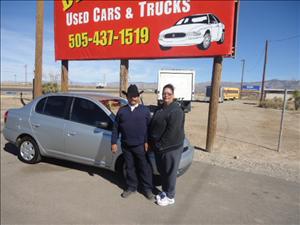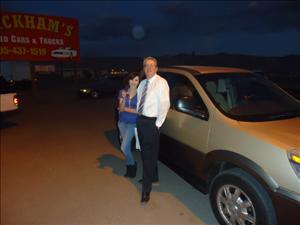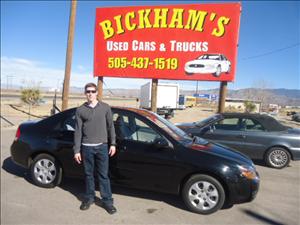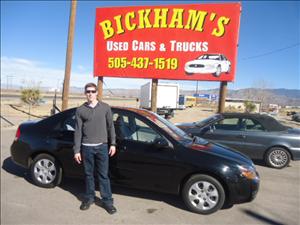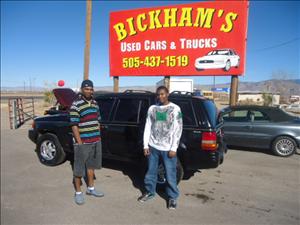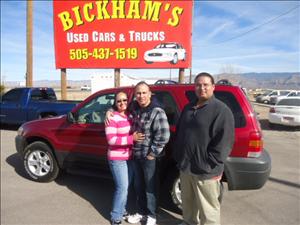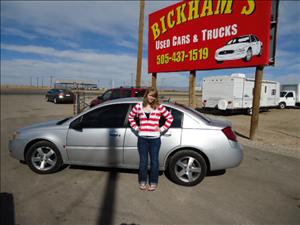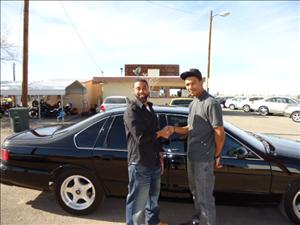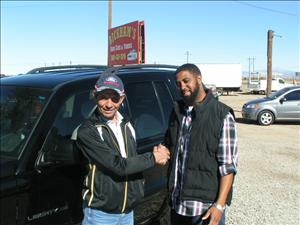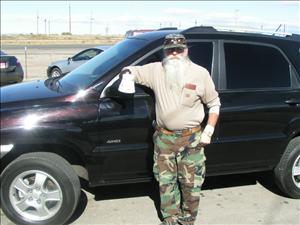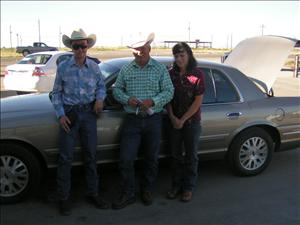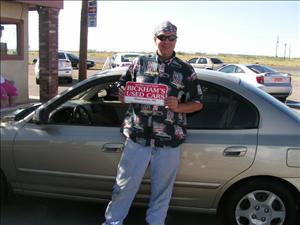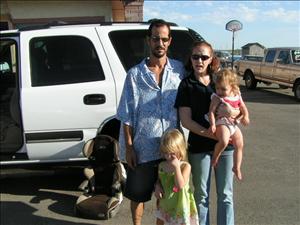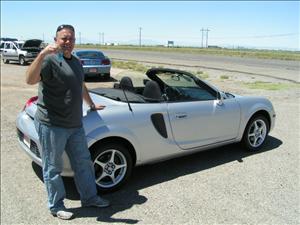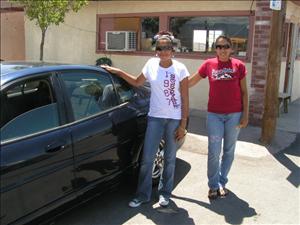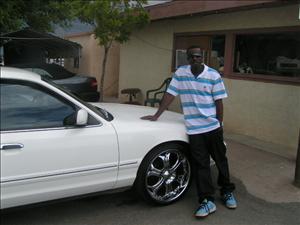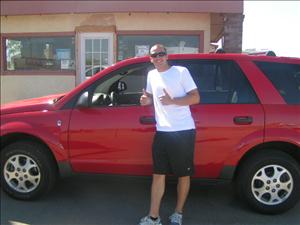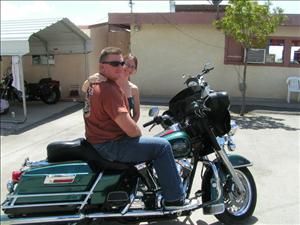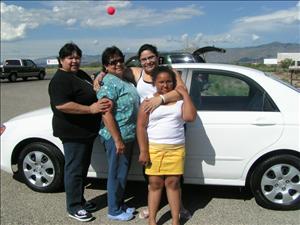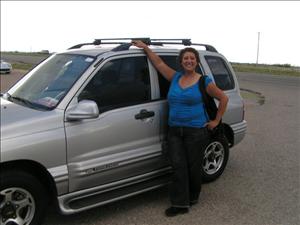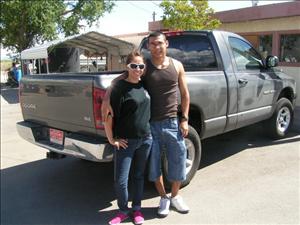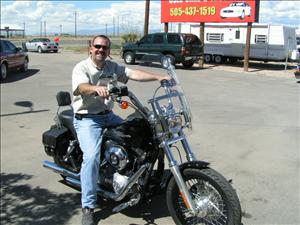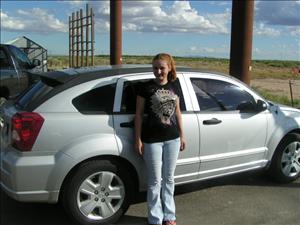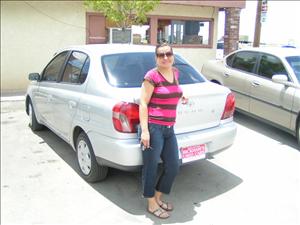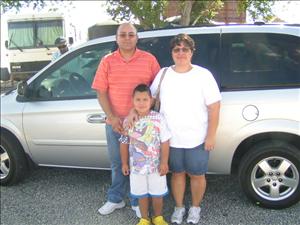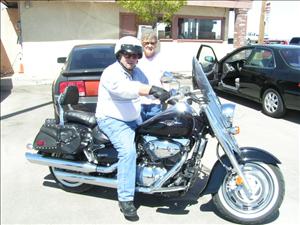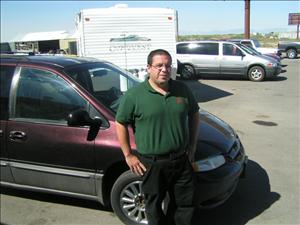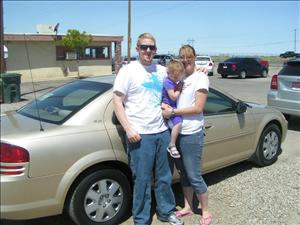 "really know how to treat people..  The nicest dealers around."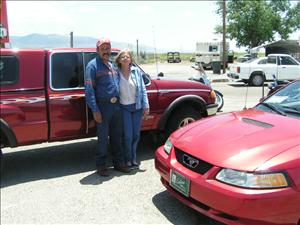 So happy with our deals and service, Gwendolyn and Gilbert bought two--   We really appreciate your business

Darrell Bickham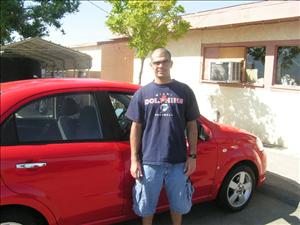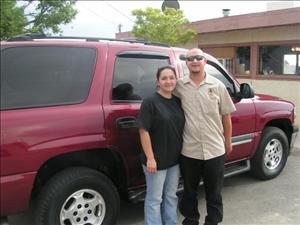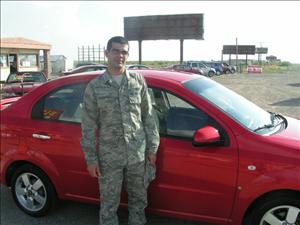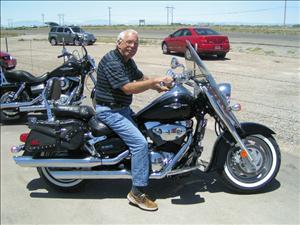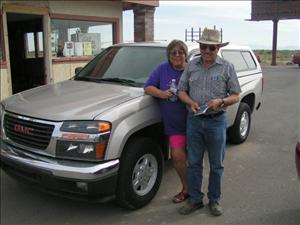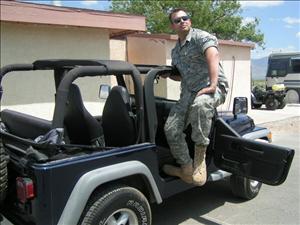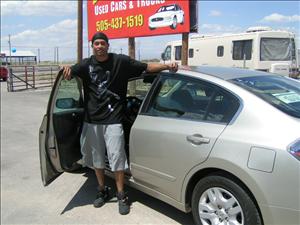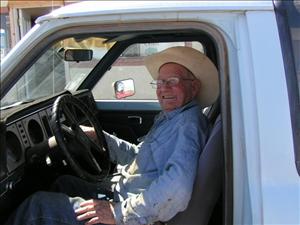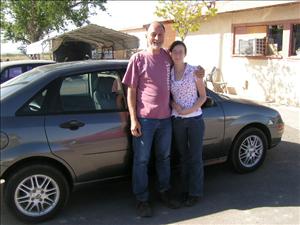 We were referred to stop by Bickhams by friends and are very happy that we did!  We are very pleased with our new vehicle and the service we received-  Napieracz Family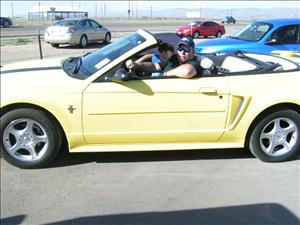 We got  our bad ride at Bickhams!!   Smith Family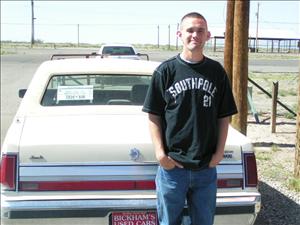 Bickhams worked with me when the other dealers in town didnt-  I look forward to doing more business with them in the future-  Travis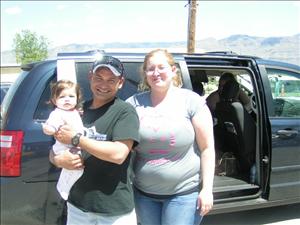 The guys at Bickhams were very helpful.  In a few months we'll be returning to get a second vehicle. 
The Irons Family
We traded in two for vehicles for one nice family van and got a great deal!  I tell all my friends to shop at Bickhams.  MSgt Lubansky  German Air Force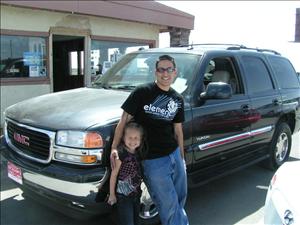 I enjoyed doing business with the Bickhams.  They display integrity that is seldom seen in car dealers..  SSGT Sandlin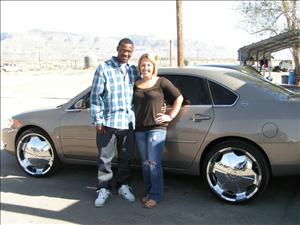 We got a real cool deal on a real cool ride!!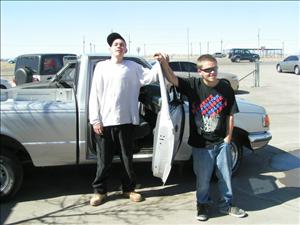 I'll tell all my friends to stop by Bickhams.  The rest of the dealerships kinda gave me the run around, but at Bickhams they helped  Matt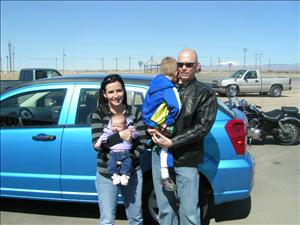 We are very excited about our new car!!  TSgt Janssen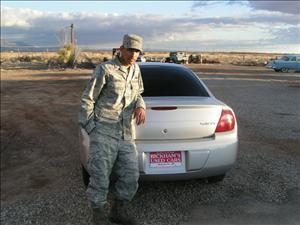 I just arrived into the country and the first dealership just outside the gate was Bickhams.   I didnt buy then,   I shopped around for a bit.  It didnt take long for me to discover I wanted to buy my car from the Bickhams.  They worked well with me and know how to treat people-  Sra  Lacoss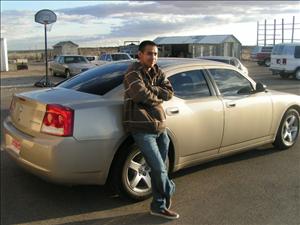 I was referred to Bickhams Used Cars by a friend who recently bought a real nice car..  I browsed online found a car I wanted and got the mad hook up!!  Thanks guys  A1C  Sanchez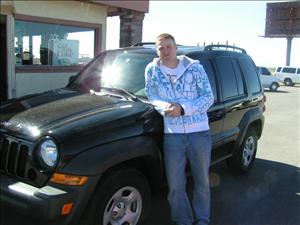 It was nice doing business with you all,  SrA Newman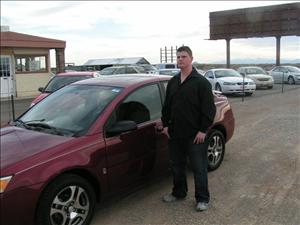 The guys at Bickhams were alot more helpful than the rest of the dealers around town.  A1C Wiley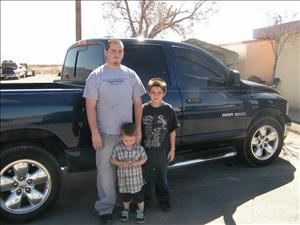 I'd been by Bickhams several times and found the guys to be real cool.  Theyre not pushy and they dont pressure you.  I love my truck and will refer all my friends to Bickhams..  Toby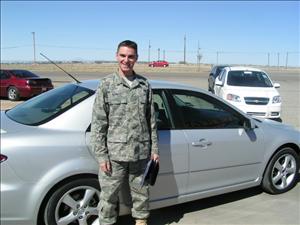 The guys at Bickhams are really nice guys..  They made me a great deal on a fantastic car , SRA Berard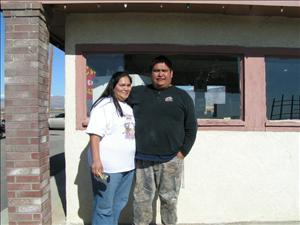 We passed by about a week ago and saw a truck that we thought might work for us.  The next time we were in town we stopped in and luckily the truck was still available.  Darrell made us a deal, and we left with our truck!!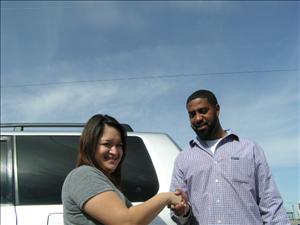 I found my Montero on Carsforsale.com.  I called Darrell, he explained everything in detail about the vehicle and the deal.  It was a no pressure, hassle free deal-  Sandra, Carlsbad NM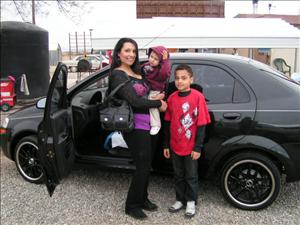 I appreciate the way the guys at Bickhams worked with me to get me into a really nice car.  Melissa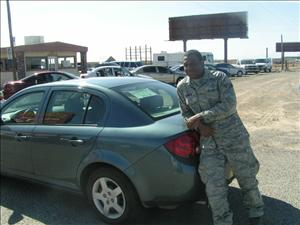 I was recommended to go to Bickhams by friends.  They helped with my financing and got me a great deal on a nice car.. A1C  Cannon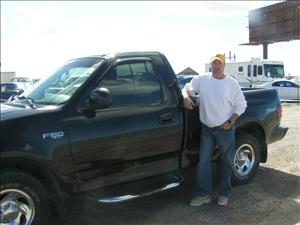 I've done business with the Bickham Family a long time..  I bought several cars from Houston Sr. - Dave G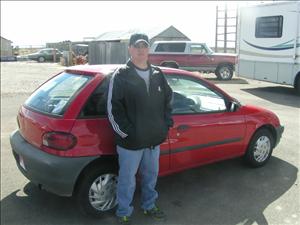 I found the car I needed online.  A couple emails and phone calls later, I drove over from Las Cruces.  The car was just as it was described so I bought it!  Thanks, Jeff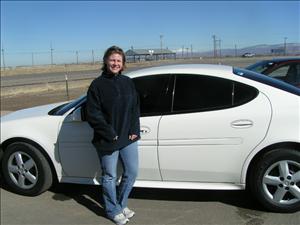 I got a nice deal on a nice car!  They did pretty good-  Lauren USAF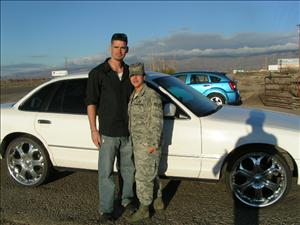 We refer all our friends to Bickhams!!  This is the second vehicle that we bought from them..  We love our ride-  Mulgado Family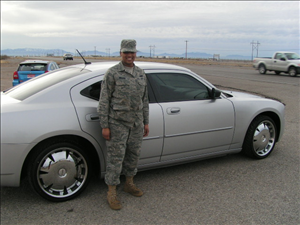 The guys at Bickhams are real cool..  I explained my situation and they went above and beyond to get me into the car that I really wanted.  A1C  Walker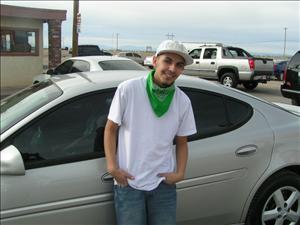 This is the second car that I bought at Bickhams!!  I tell all my friends if you're car shopping- start at Bickhams,  Donnie C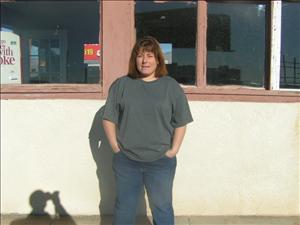 My family is very comfortable with the van I purchased from Bickhams.  I enjoy doing business with the guys..  Nicole Borsello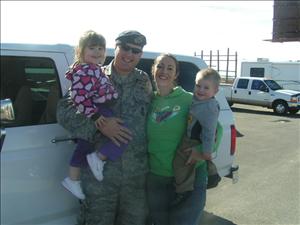 This is our second vehicle we've got from Bickhams!!  We are very pleased, the guys are really nice!  SSgt Waite and Family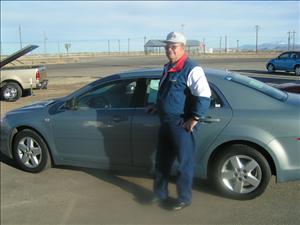 I've bought six vehicles from the Bickhams dating back to the 80's.  They've always given me  great deals!  MasterSgt Ward.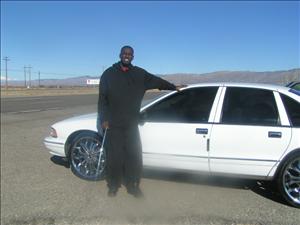 While deployed to Iraq, I found my car in the color I wanted online.  On my return, all I had to do was sign and drive!!  Im another satisfied customer..  SSgt Norman USAF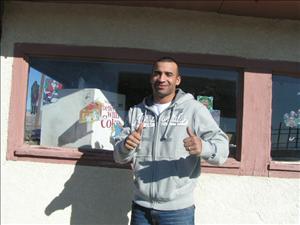 I've heard many good things about Bickhams Used Cars and I found it was all true.  The guys treated me just like family,  2LT Beddingfield.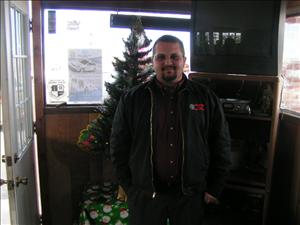 The guys at Bickhams always have a nice selection of clean cars with good prices, Jody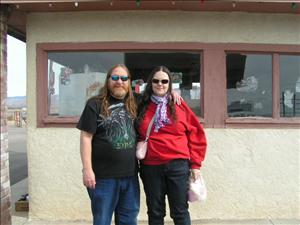 These are the most honest, courteous guys in the WORLD..  I love  my car and they gave me a great deal.  I tell everyone thats looking for a car to check out Bickhams!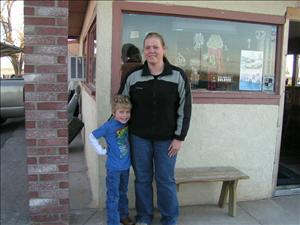 We've bought our last 2 vehicles from Bickhams.  They have great deals and work well with people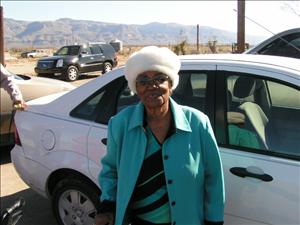 Ive bought my last 3 vehicles from Bickham Used Cars and wont go anywhere else, Mrs. Kelly